A journey with a car always starts with a key. There are the times when you are handed over the keys to a car that is truly special. Sometimes the journey with it can last for weeks, or it might only last for a few minutes. Sometimes you hand back the keys to a car disappointed. Sometimes you hand back the keys impressed, but a week later the car is forgotten, and you already have your eyes on something new. And then sometimes, but not that often, you squeeze the keys a little extra before you hand them back.
"This is just the beginning".
I squeezed the keys of a Ferrari Testarossa a little extra.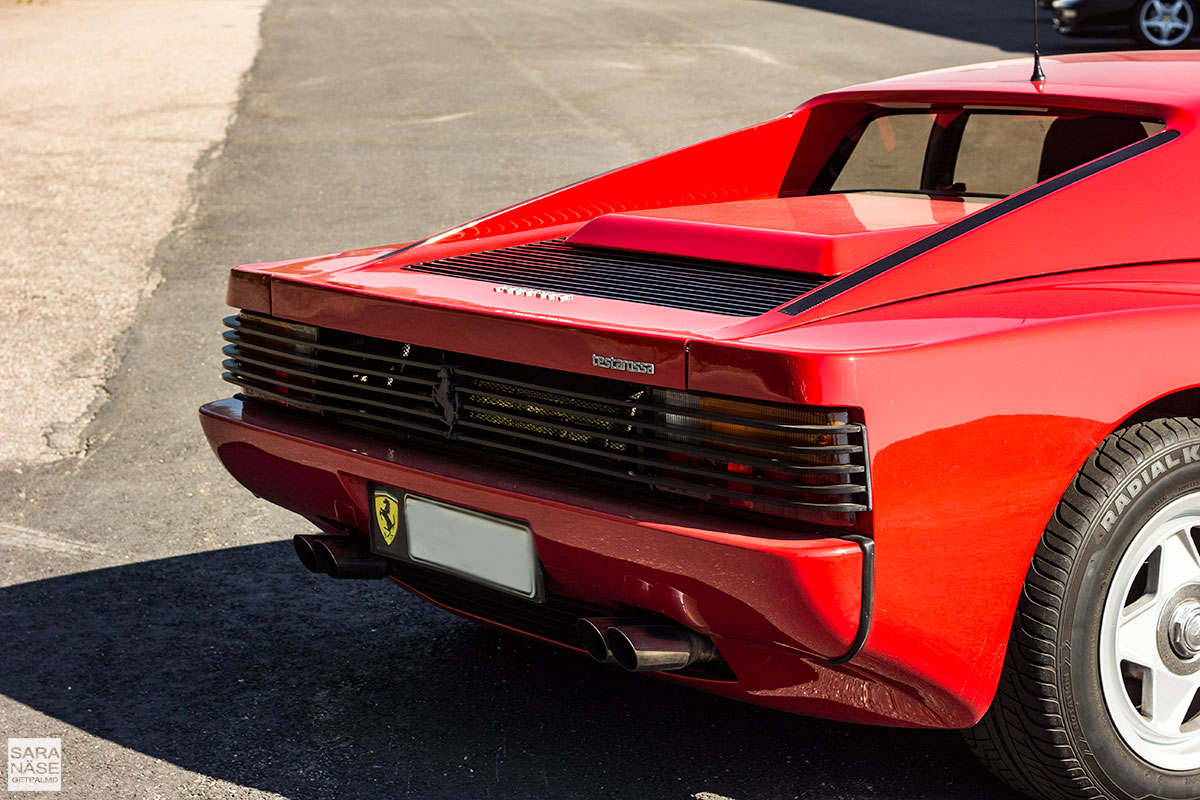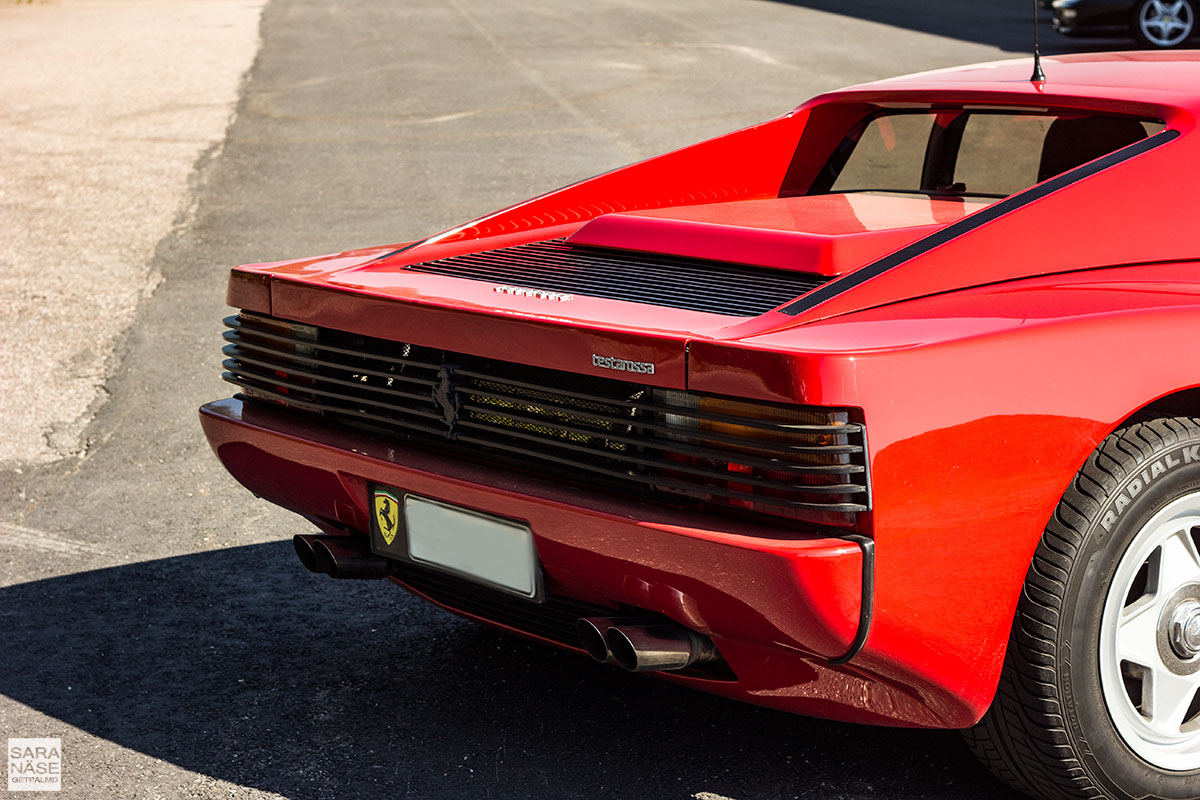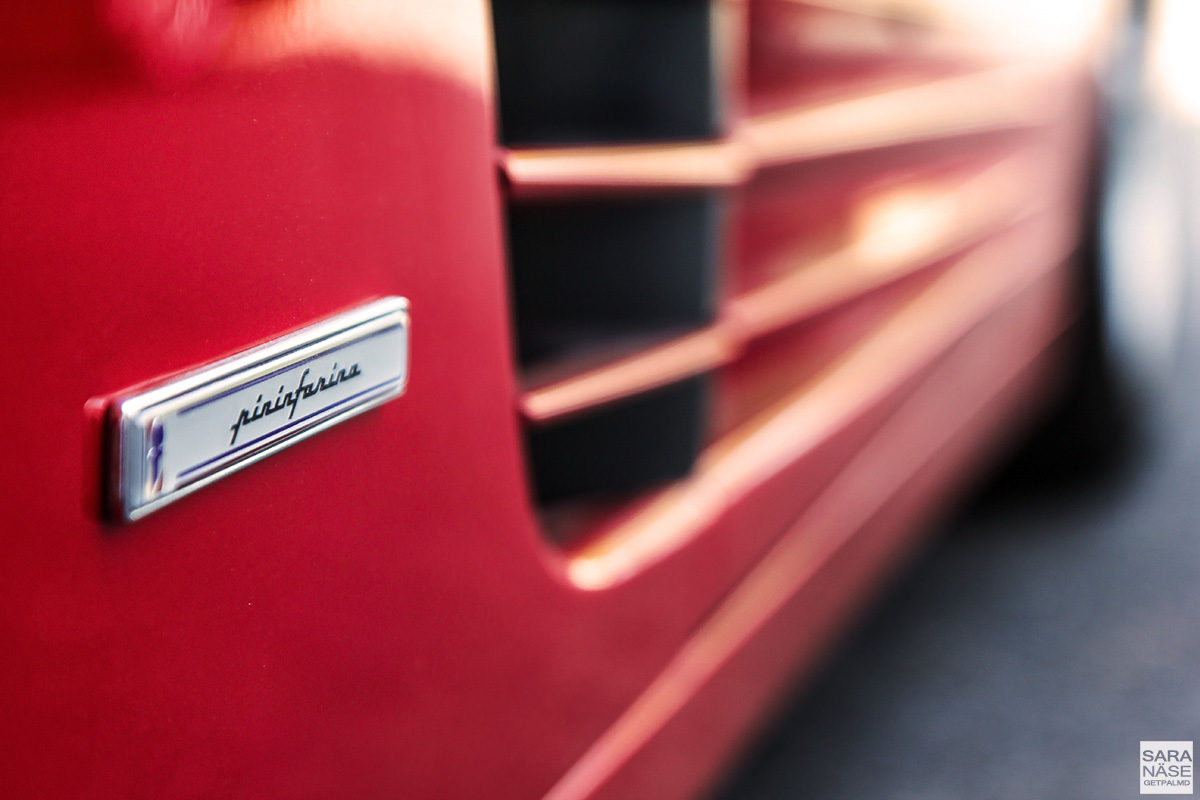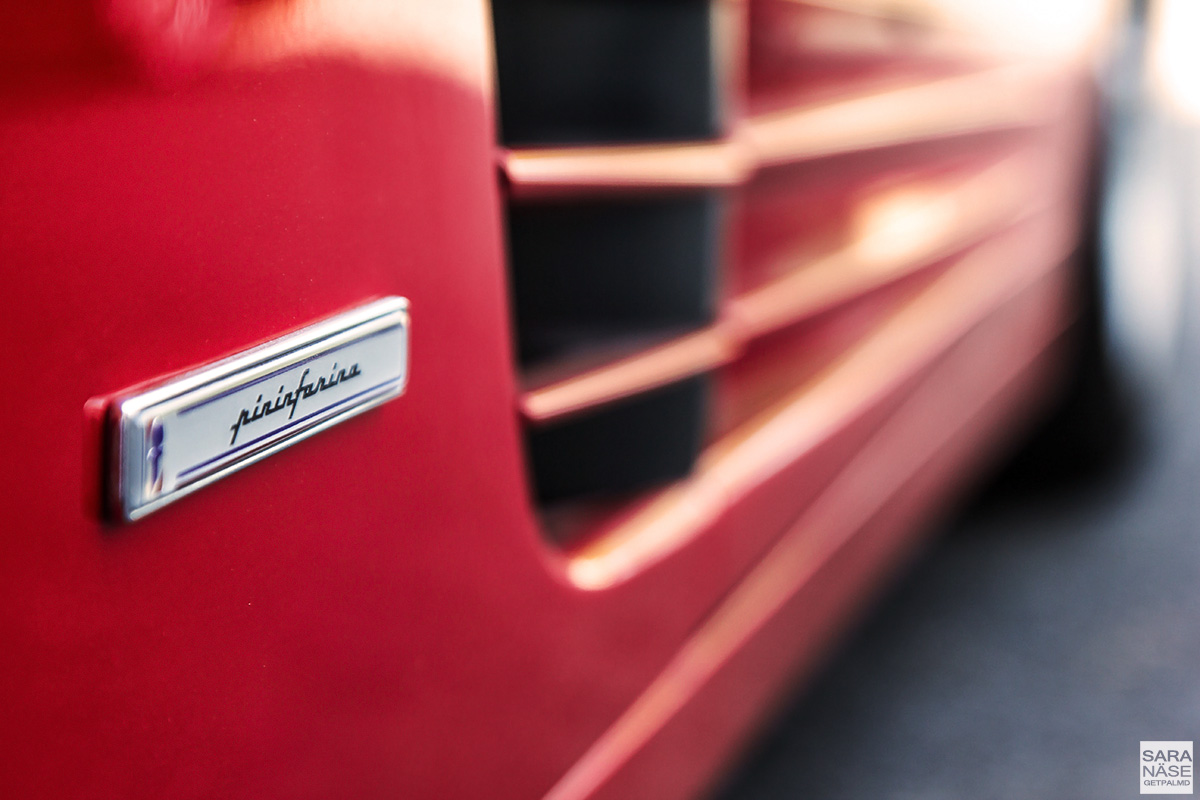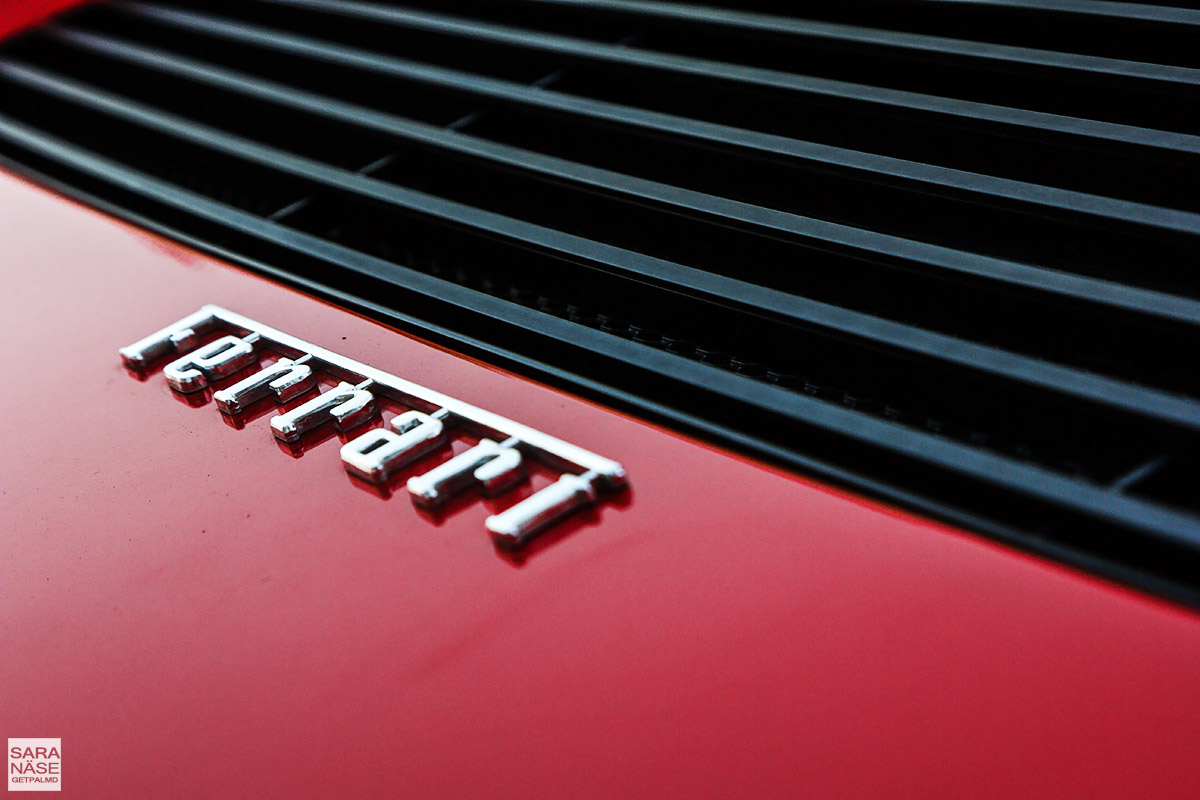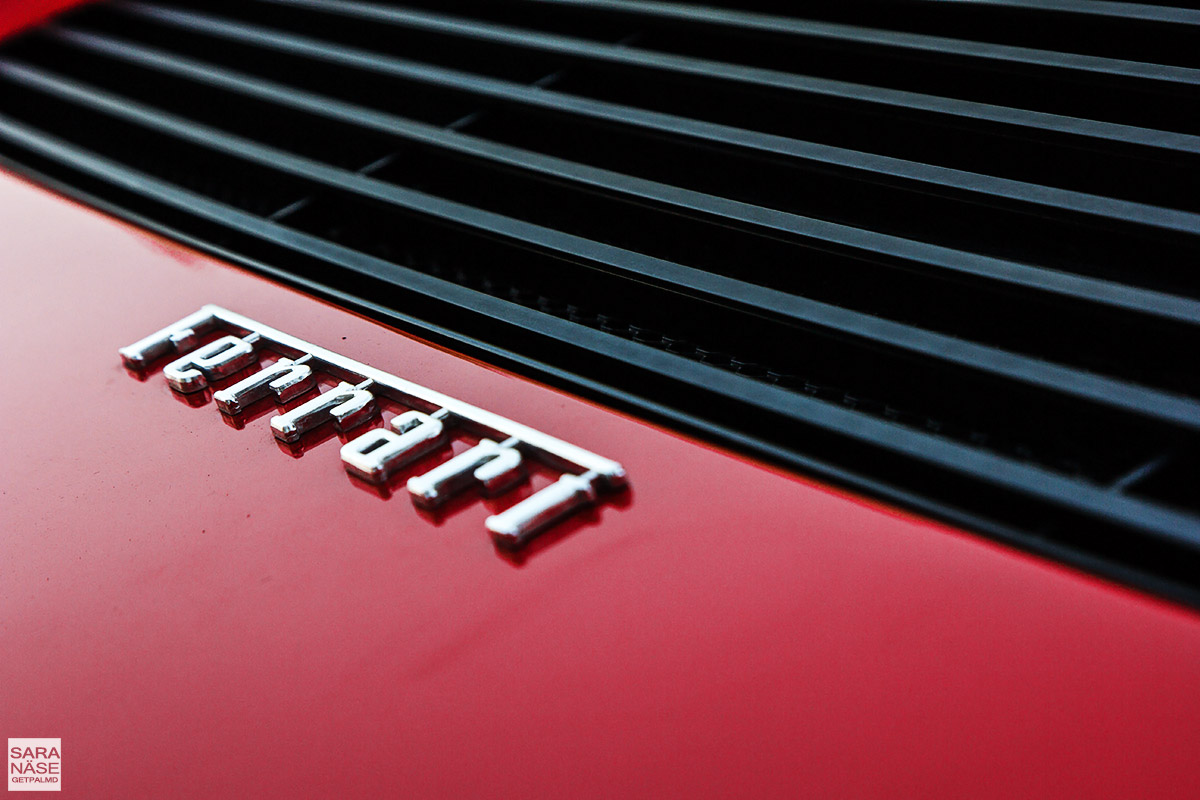 Thanks to getting to know a classic car dealer in Finland I have had the opportunity to both photograph and test drive some nice cars this summer. Ferrari F355 Berlinetta. Lotus Esprit Turbo. Aston Martin DB7 V12 Vantage. To name a few. One day I had a 1986 Ferrari Testarossa in front of me, ready for a photo shoot. Suddenly I am no longer behind the camera, but in the driver's seat, allowed to take it for a short spin to feel what it is like. Jumping in the Testarossa from a 1995 Ferrari F355 Berlinetta, and after straight into a 1986 Lotus Esprit Turbo, made me realize two things. How modern the Ferrari F355 feels compared to those two, and how great the handling of the Lotus Esprit Turbo is despite its age.
The 1708 kg Ferrari Testarossa is a lot heavier, it is also very wide at 1976 mm, the unassisted steering does not give your biceps a rest, and even a gear change required a more determined push than I would have ever imagined. It feels older and less agile – but not in a negative sense. It still is everything you want a classic old sports car – excuse me, supercar – to be. It has striking looks – every angle, lights up, lights down – it looks fantastic. It sounds good, I did not even realize how good before I had the pleasure to drive behind it later. It might not be as nimble in the corners as the lightweight Lotus, and in my opinion it is more hard work to drive than the Esprit or F355. It also lacks the sound of a raw V8 that I fell in love with in the F355, but anyone who says they would not enjoy listening to an 80's Ferrari-badged 180º V12 behind their head, is lying. Pure joy.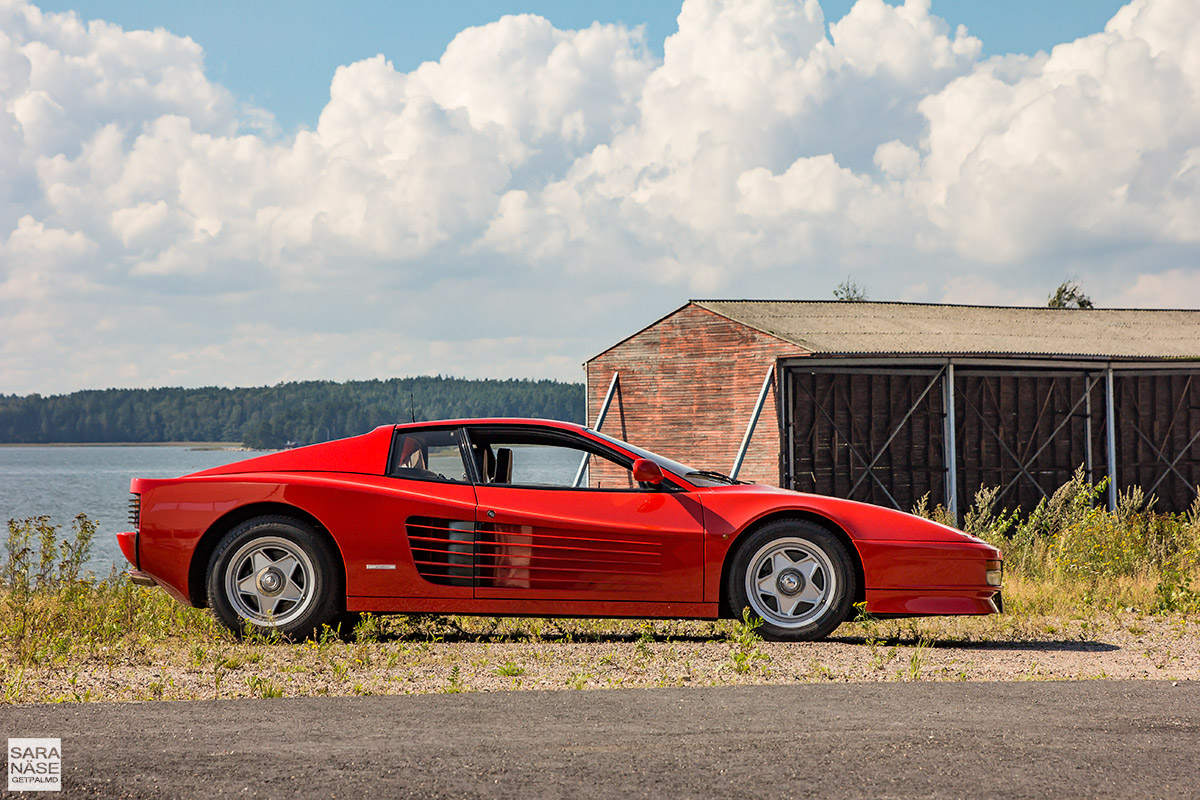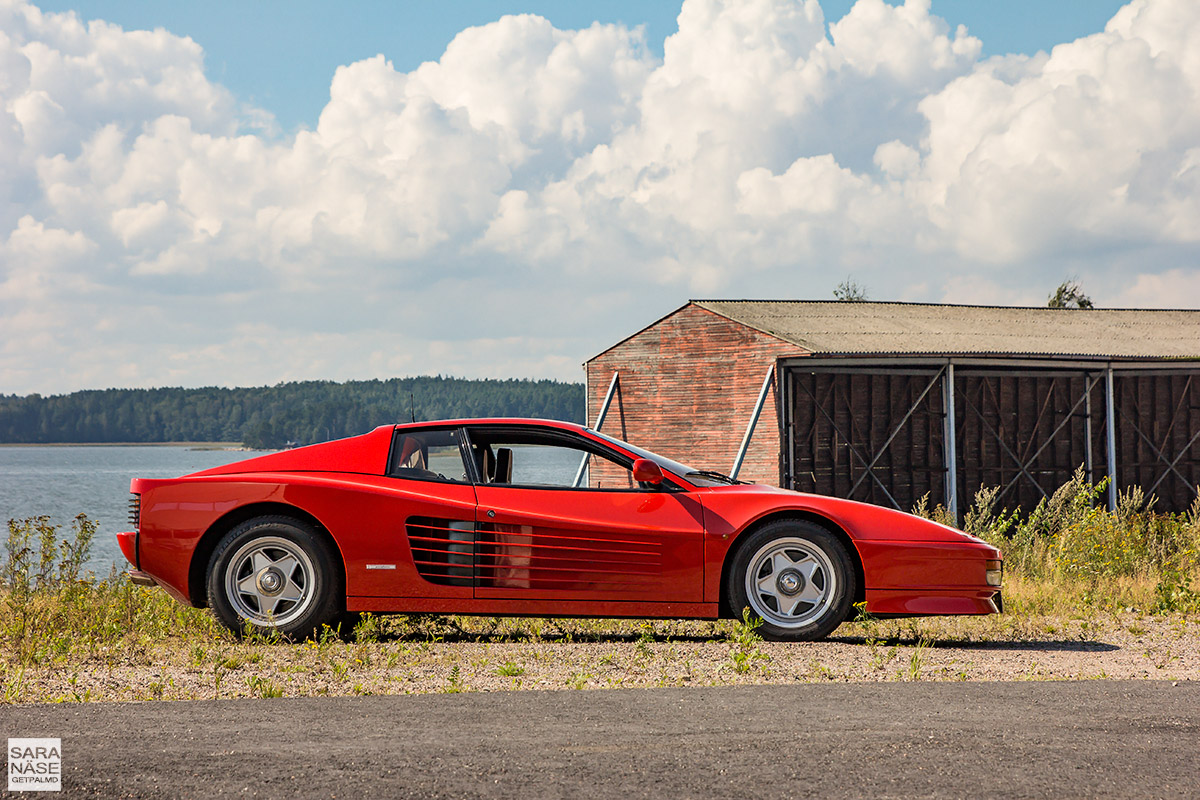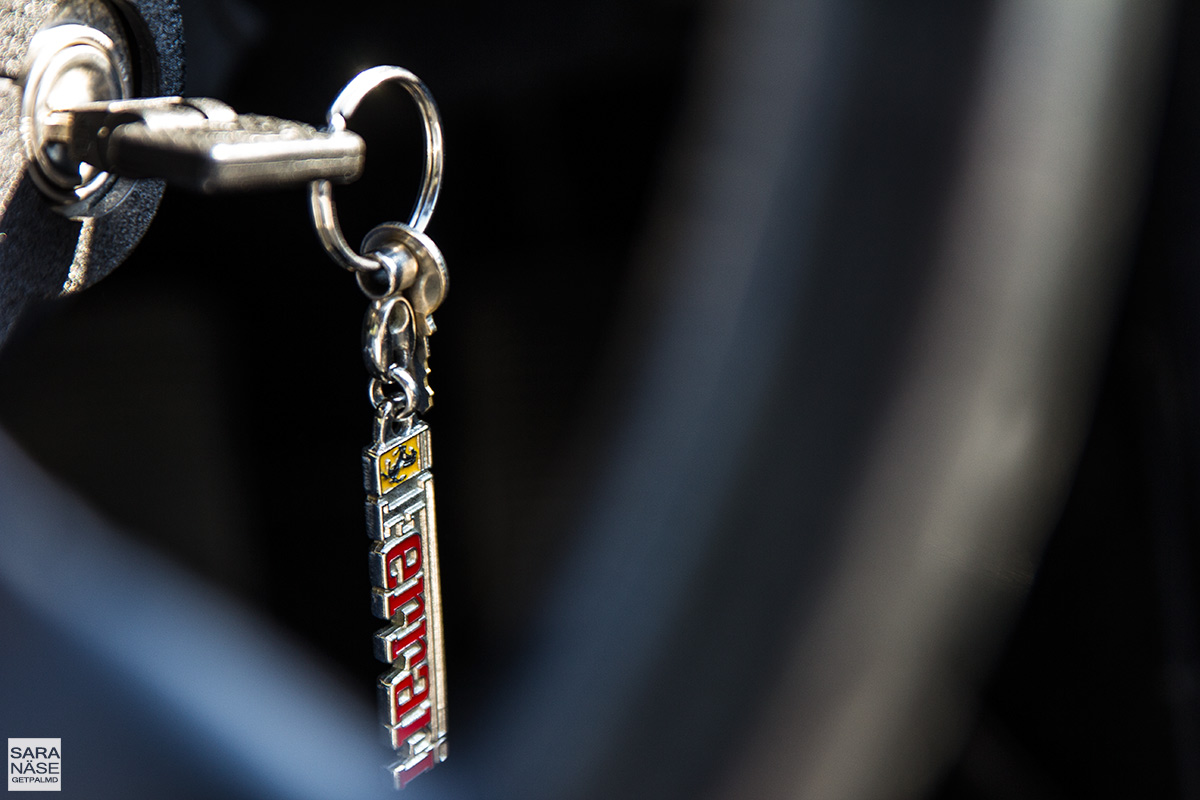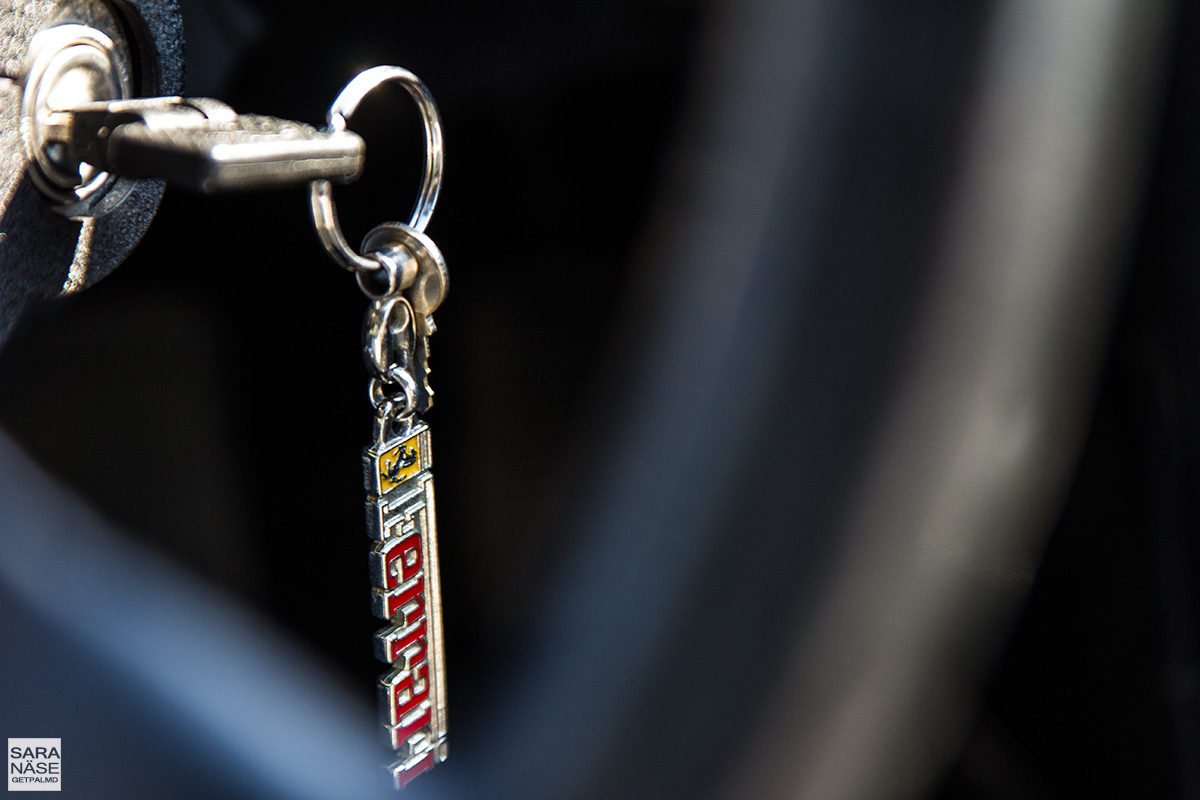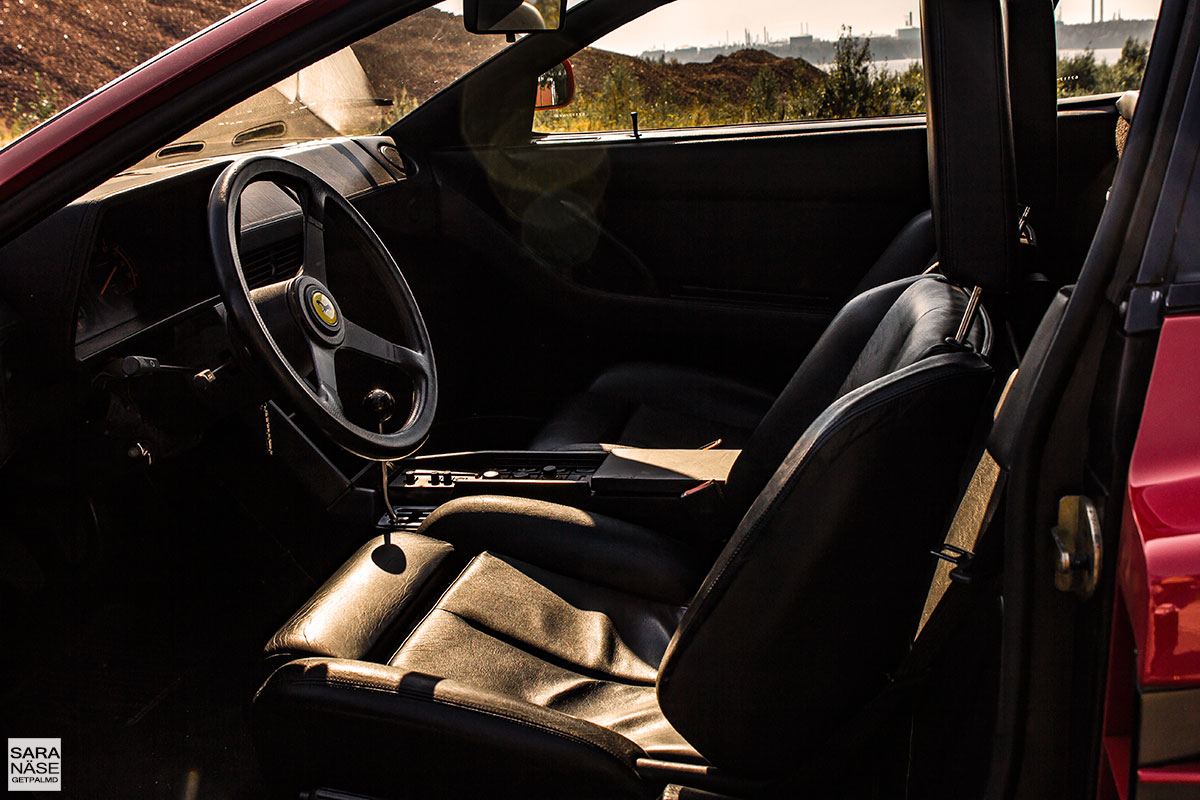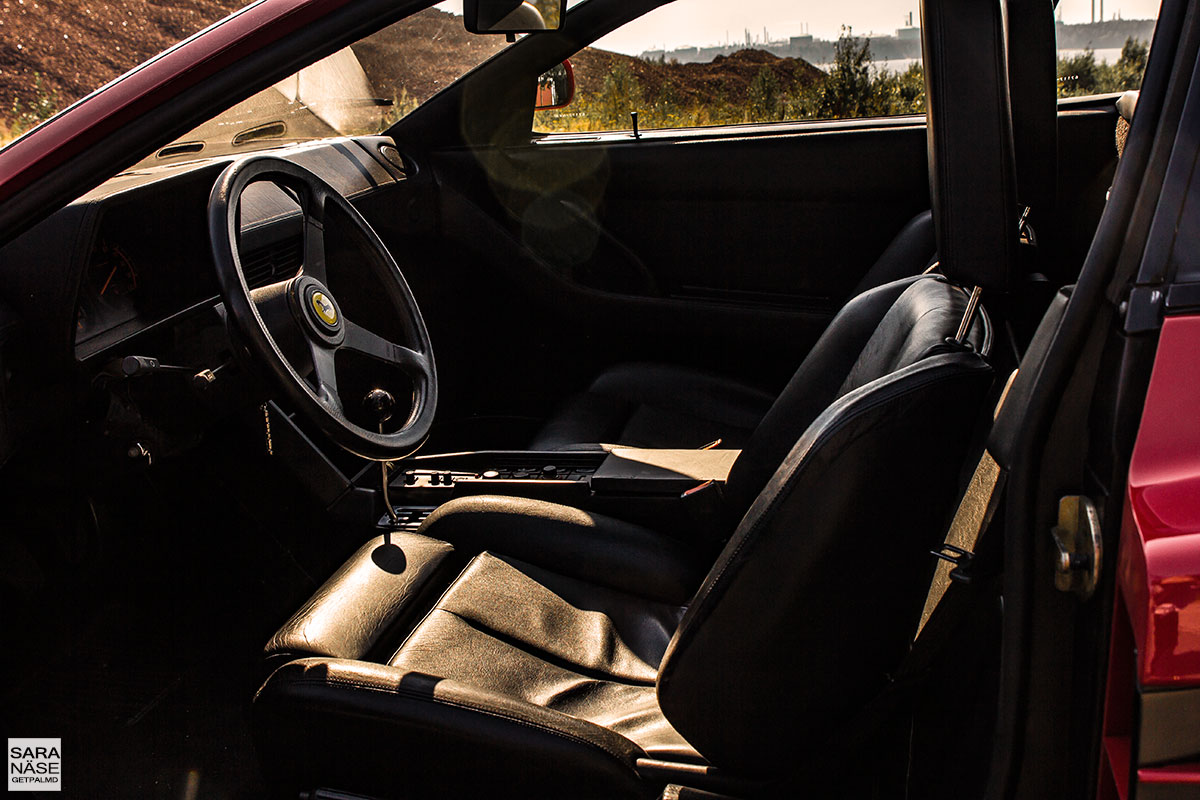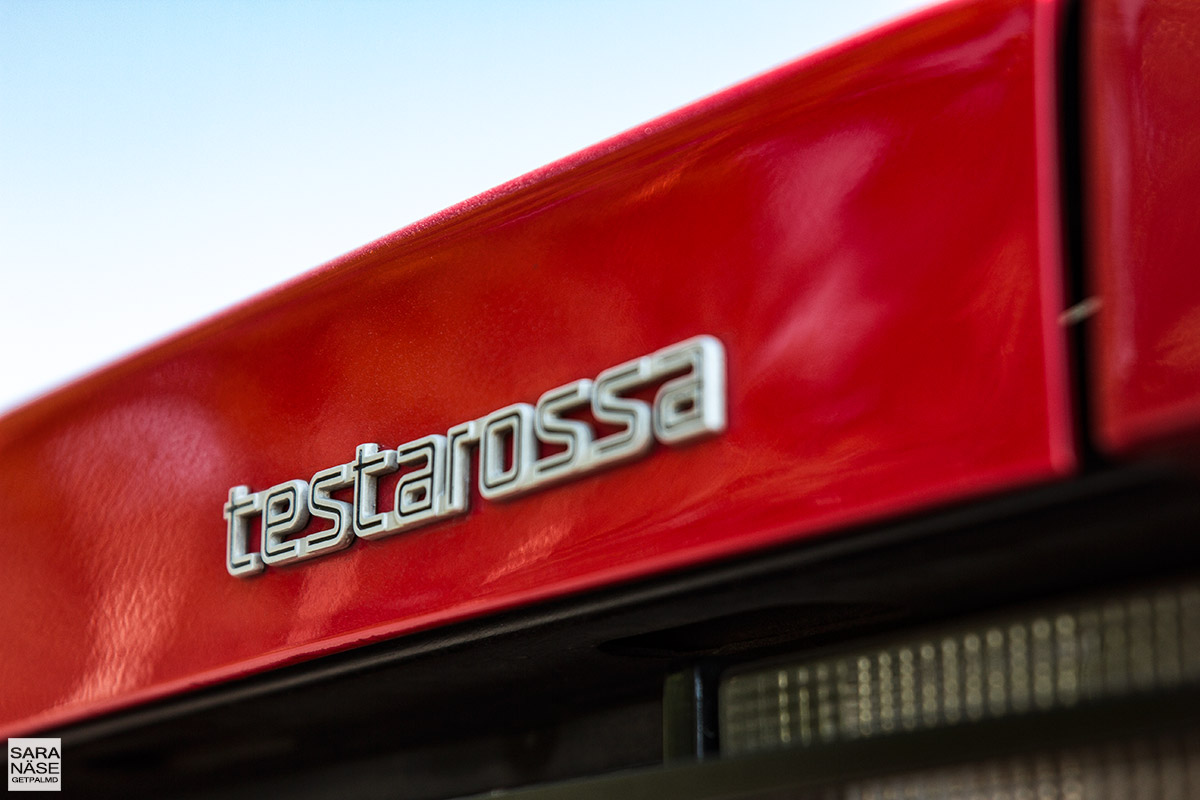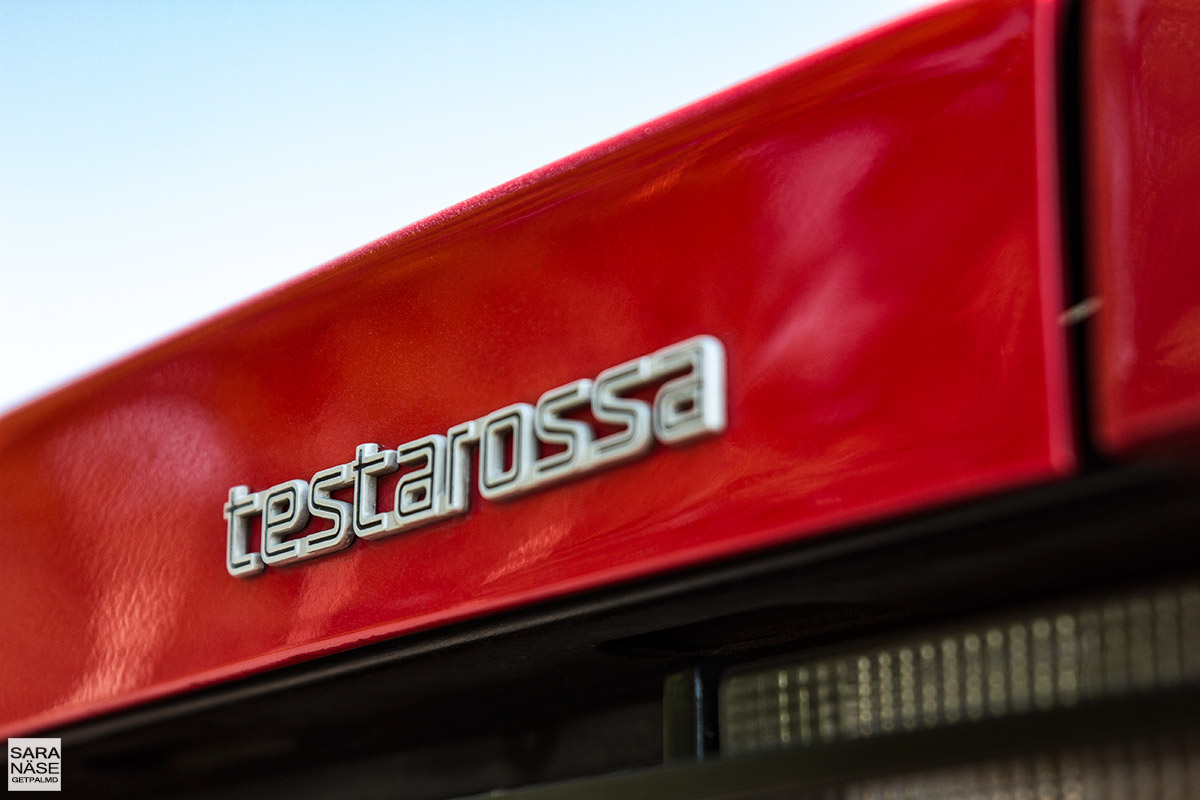 I can with the hand on my heart say that if a Ferrari F355 Berlinetta or a Lotus Esprit Turbo was my only car, and the car I had to use daily for every journey I make, it would not be a problem. Both are very daily drivable cars despite their age and I really mean it. I did not get to feel the Ferrari Testarossa long enough to be able to say the same thing about it, but what I know is that I could have the best time of my life road tripping one around Europe. Maybe it would not be a car I would go grocery shopping with if there were others on offer, but it definitely would be a car I would drive thousands of kilometres around Europe. Park it on top of a mountain road, sit down somewhere, and enjoy the landscape. The landscape where the Ferrari Testarossa would be the centre of attention, the piece of art your eyes always wander back to. My God that car is beautiful.
Falling for a car is that easy.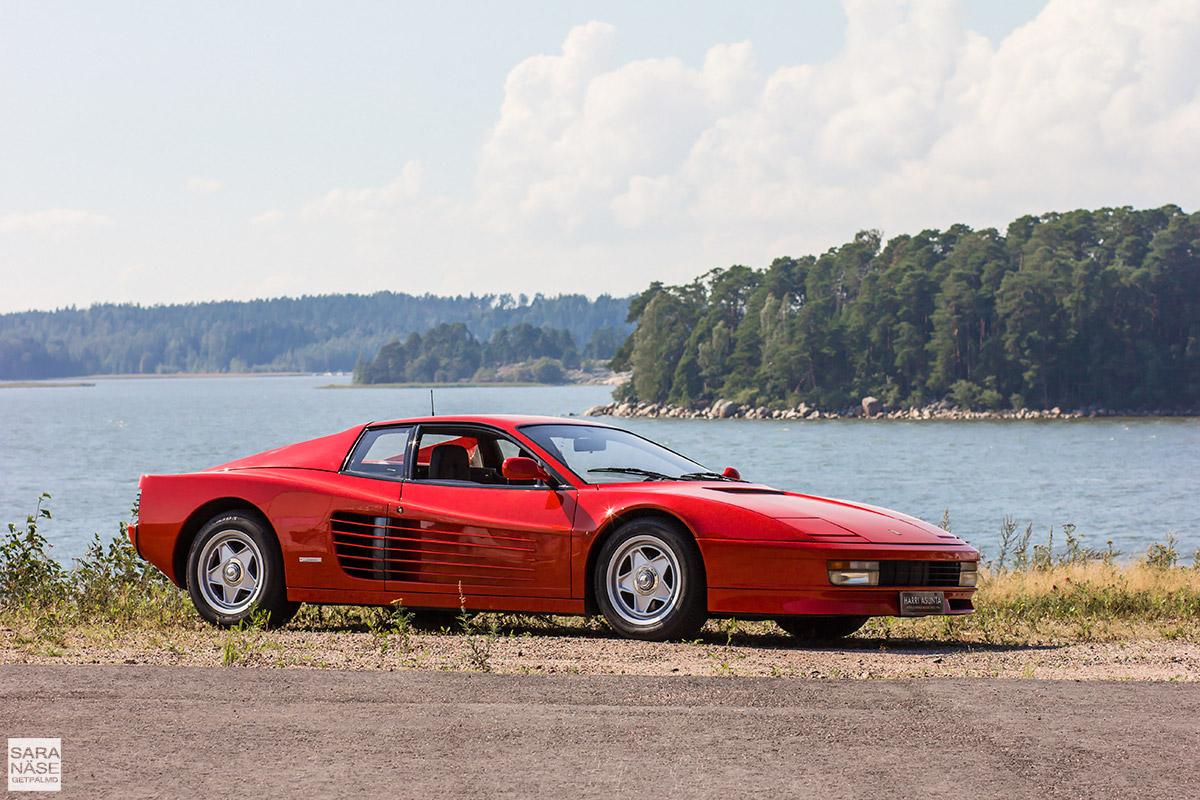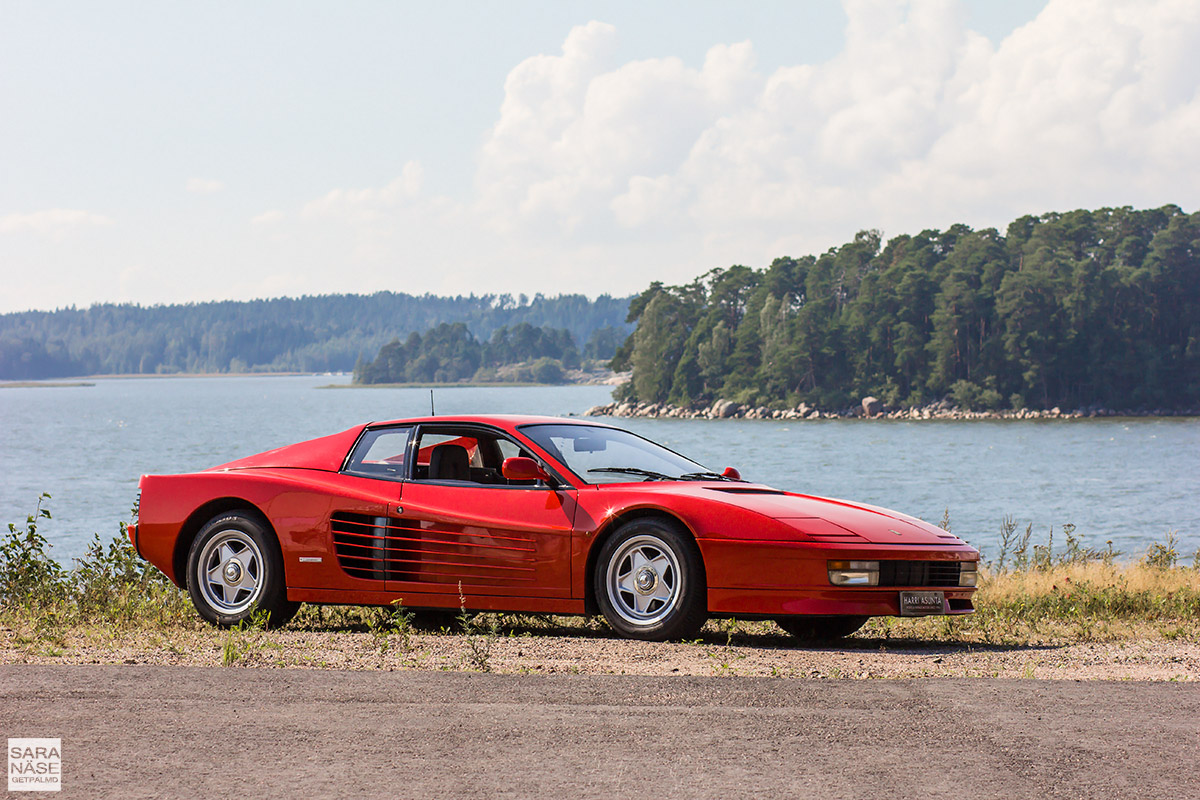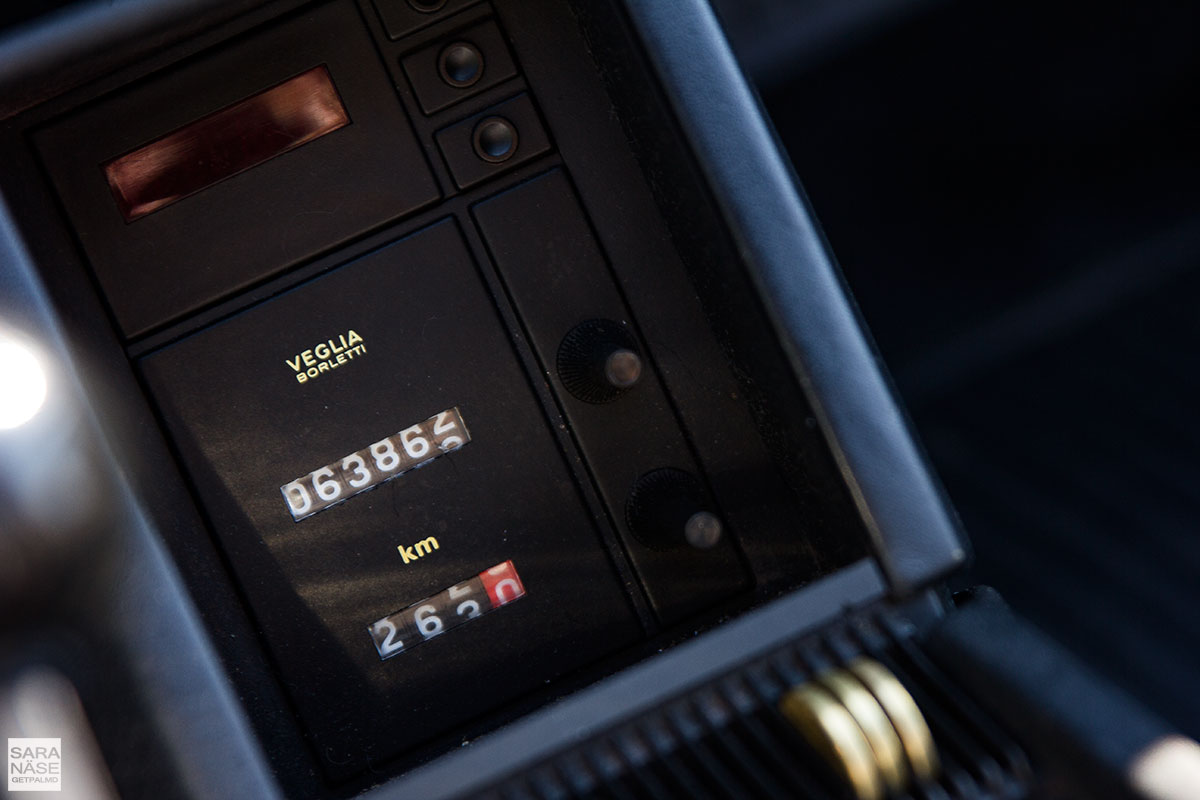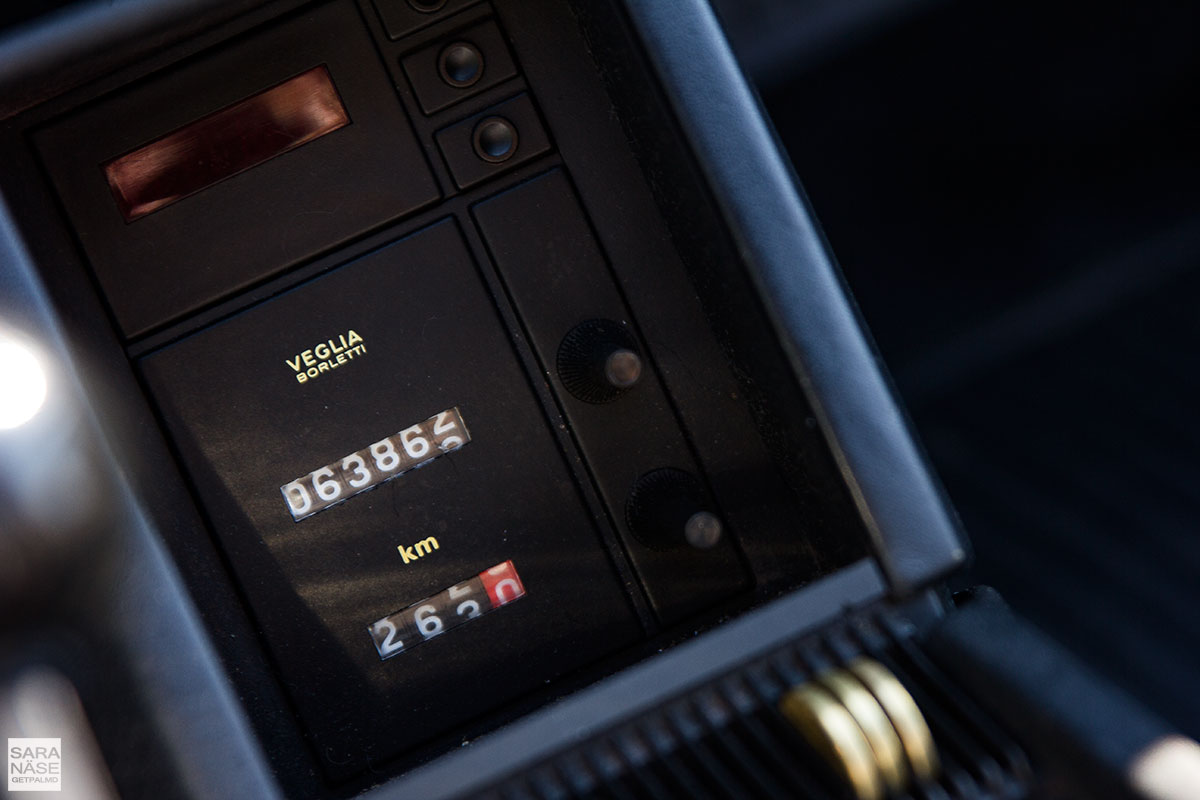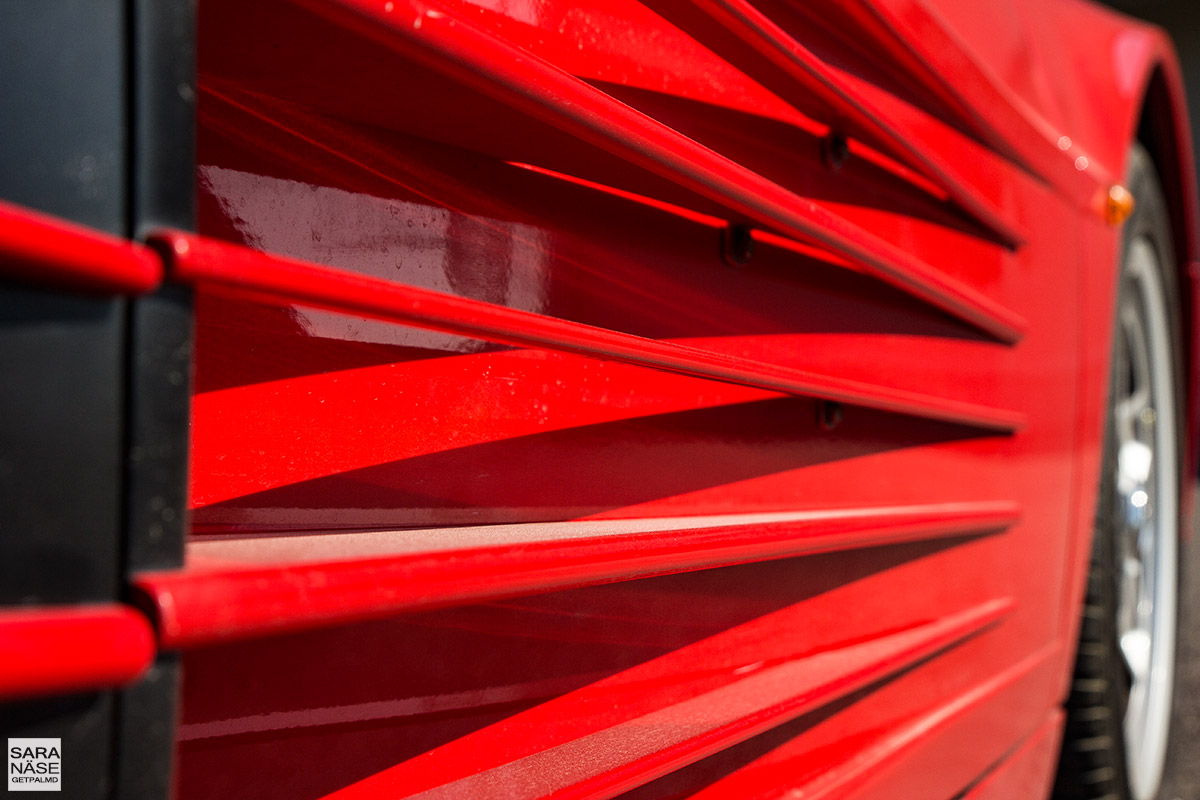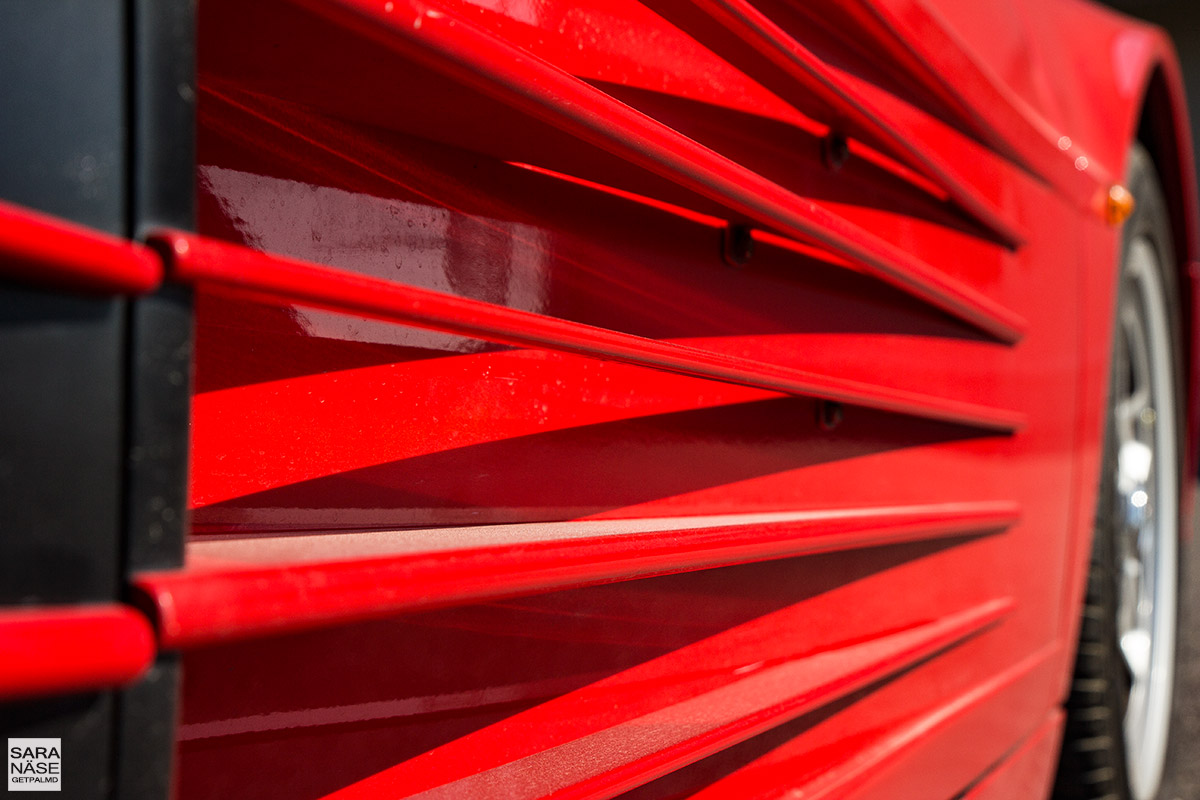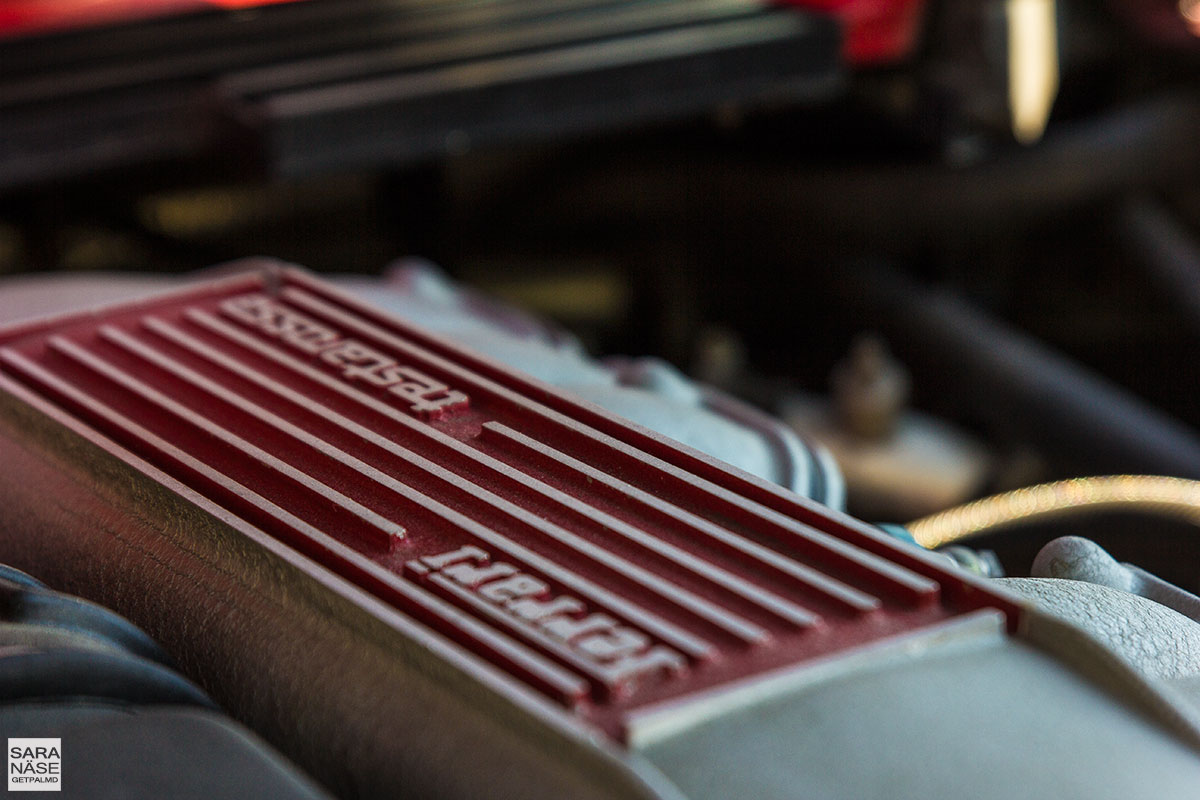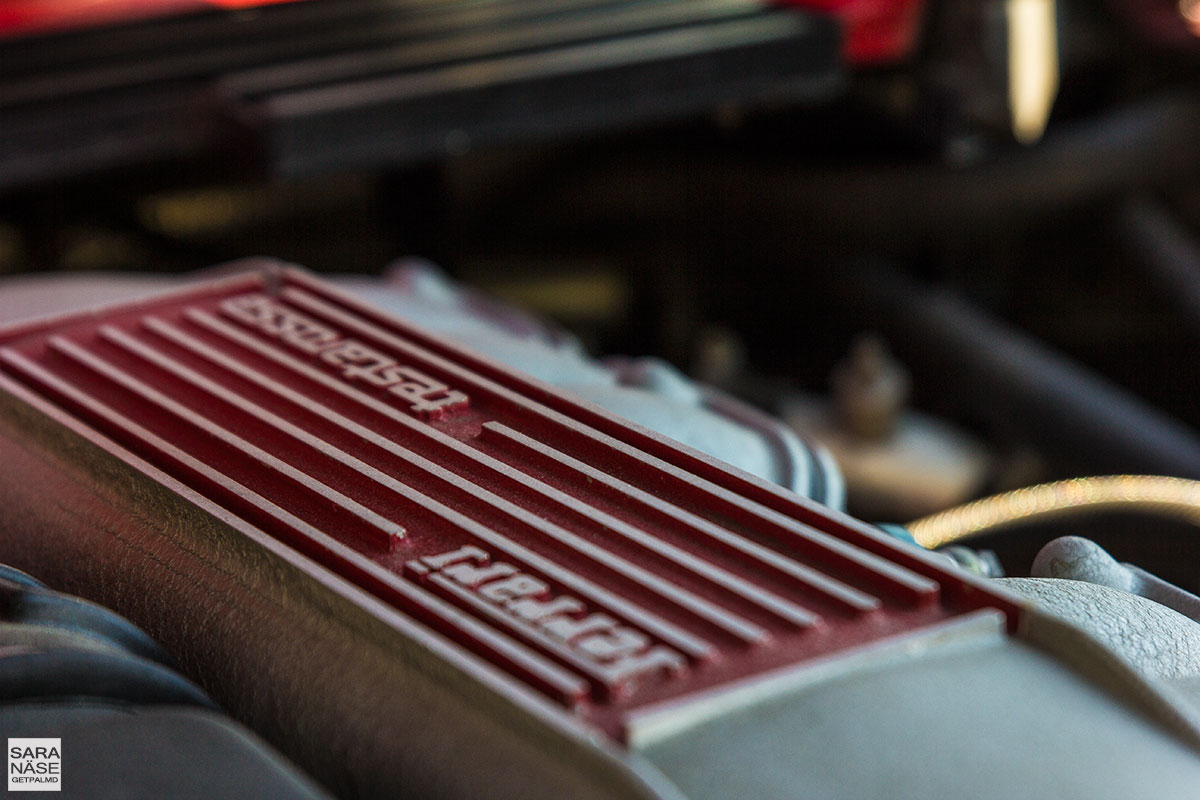 I would like to add that I have never had the dream to own a 21st century Ferrari (or yes, if a '04 Enzo Ferrari counts). Because they do not make them like this anymore. I would prefer to spend my life in cars that were designed with only one thing in mind – to build an incredible sports or supercar. In the 80's the factories had less people telling them the planet needs to be greener. They had less safety regulations to follow. When the engines were screaming they hopefully did not have many telling them their Ferrari needs to be more quiet. And because of all this these classic cars are pure driver's cars without compromises. They built what they wanted to build, not what the world demanded them to build.
It has that old school simplicity that I find hard to resist, because a lot of the new cars are compromises. Some brilliant, some good, some less good. Yes, modern performance cars are so fast that you would struggle to keep up in an 80's or 90's supercar, if speed was everything that mattered. But if the choice is between a car that does most things for you, or a car that does not reward you with a smooth ride before you learn to master some driving techniques yourself, I think the second gives more meaning to the driving experience.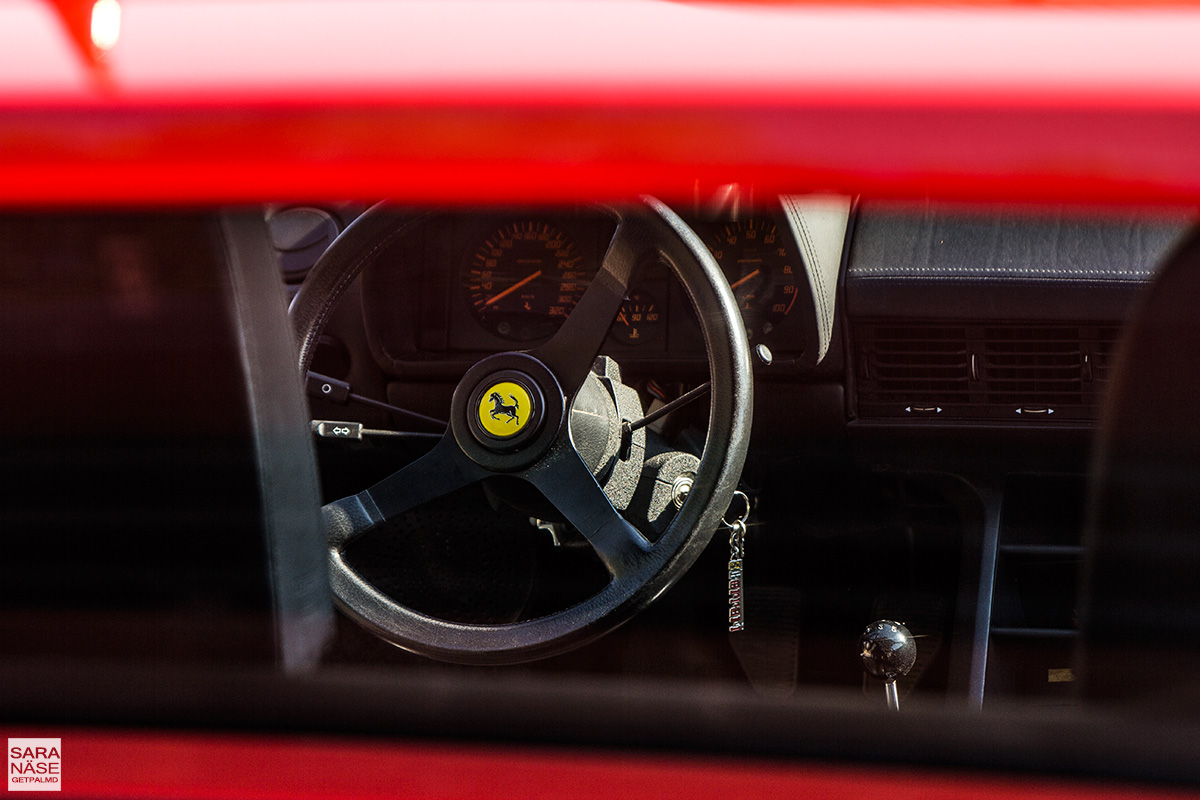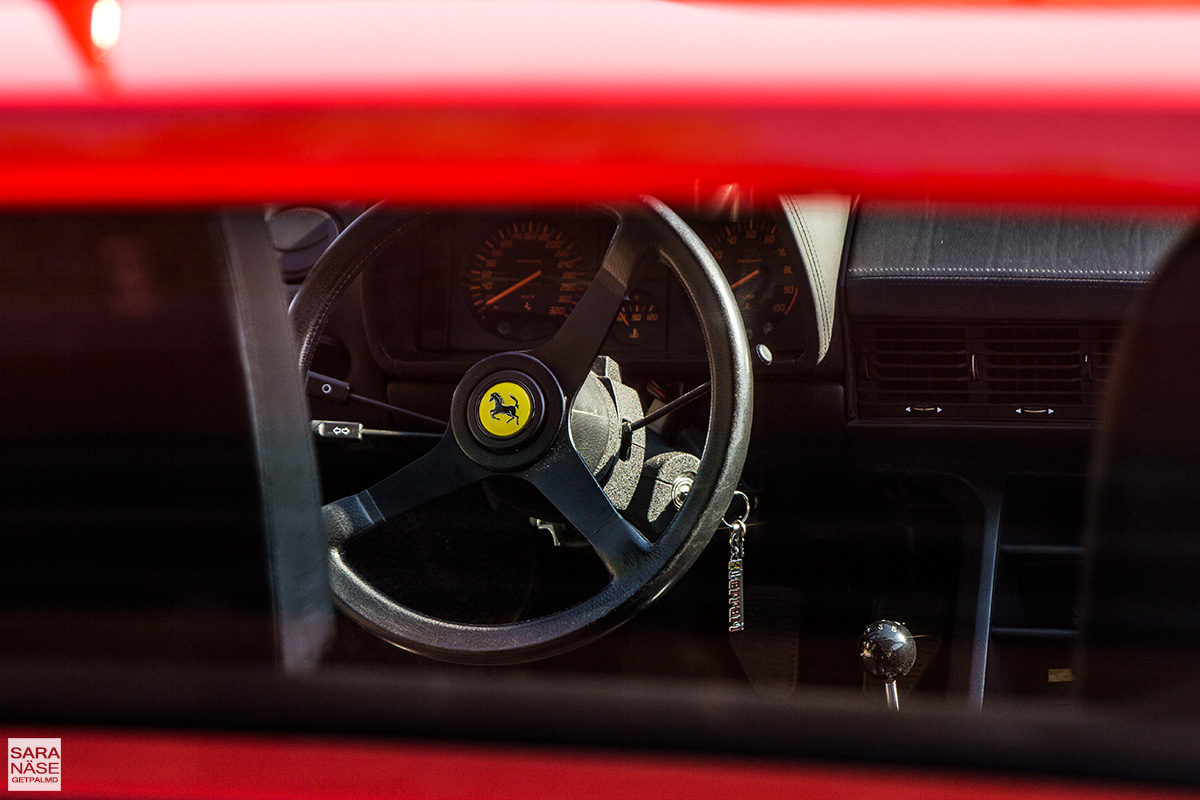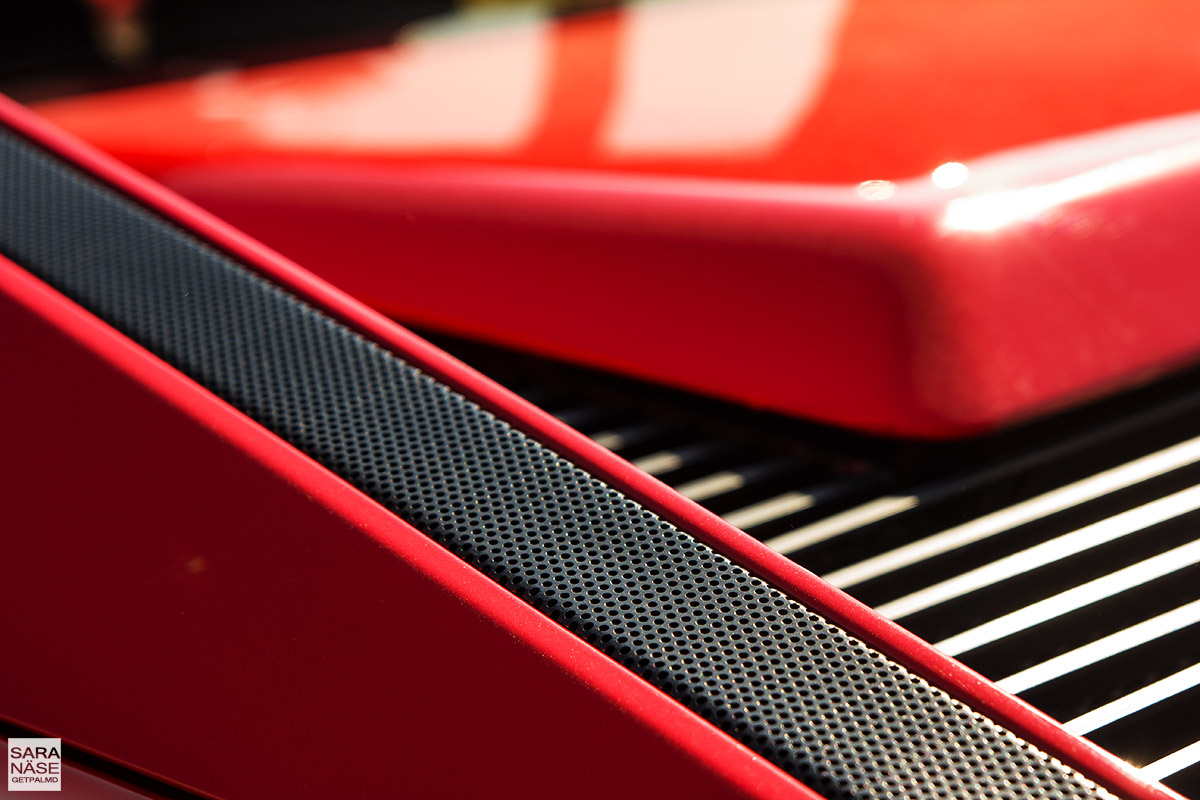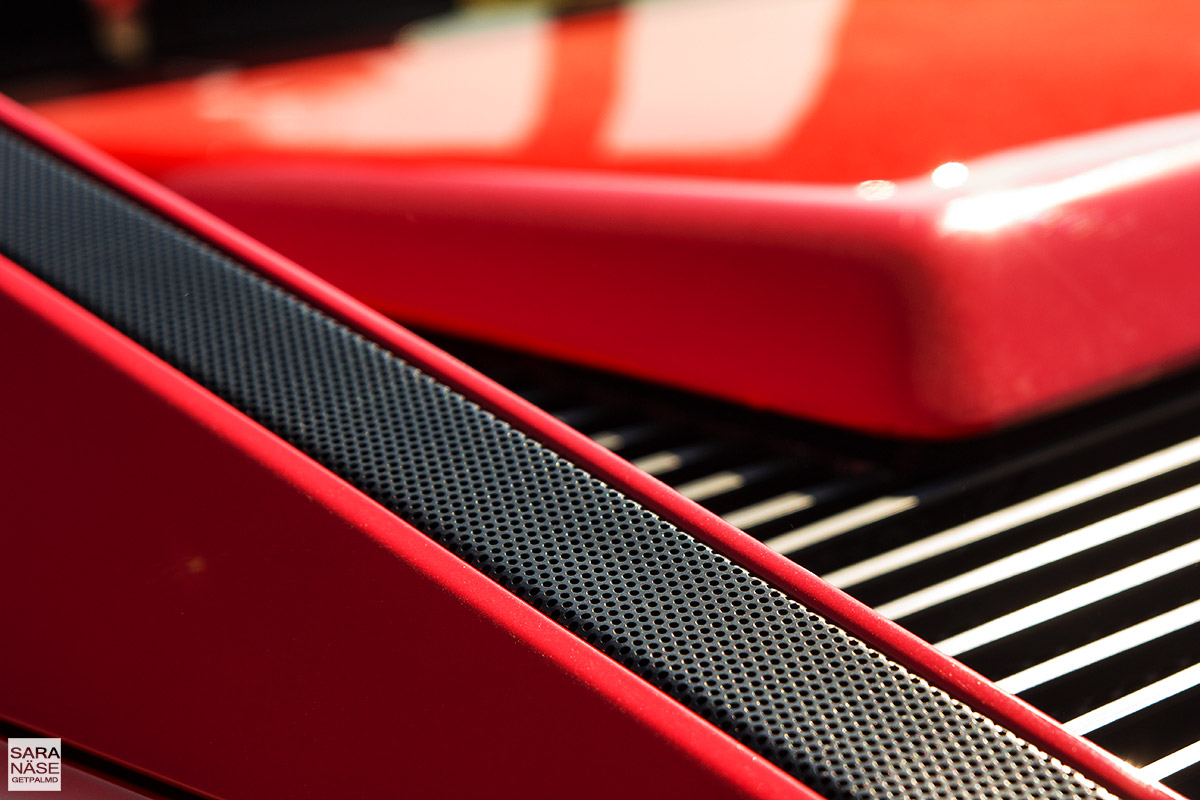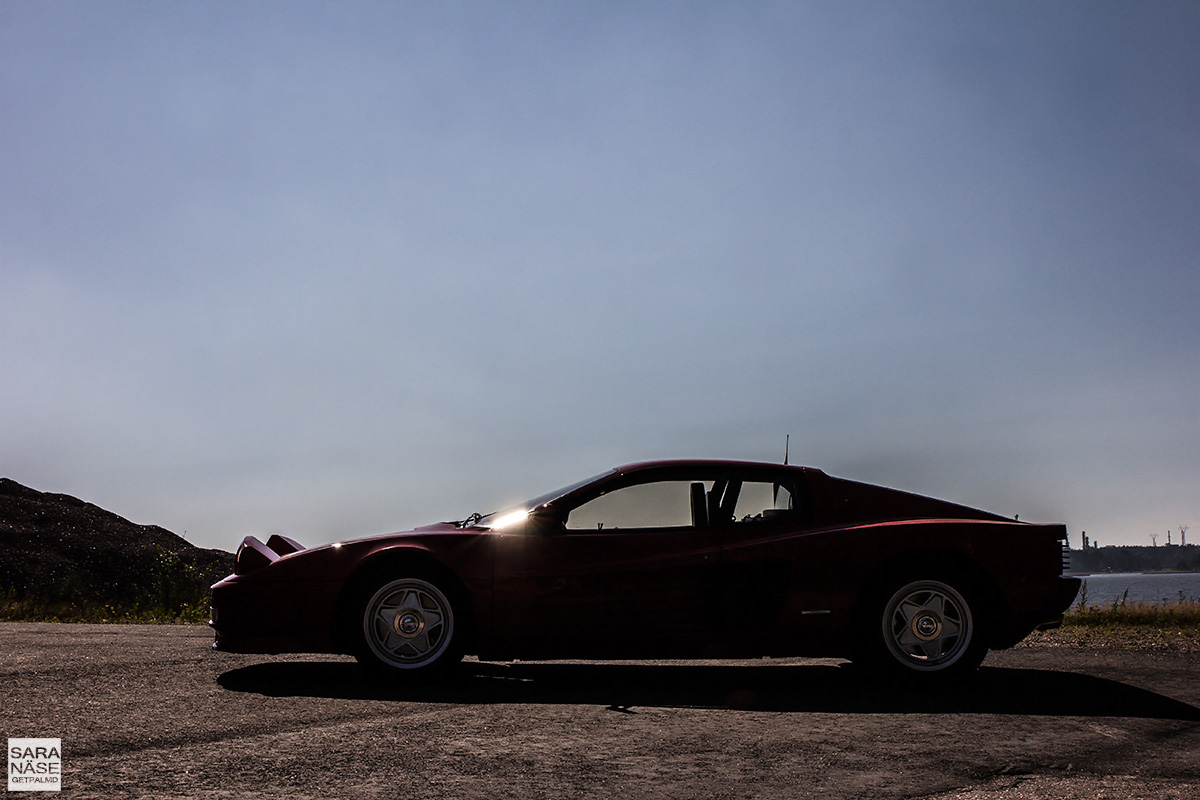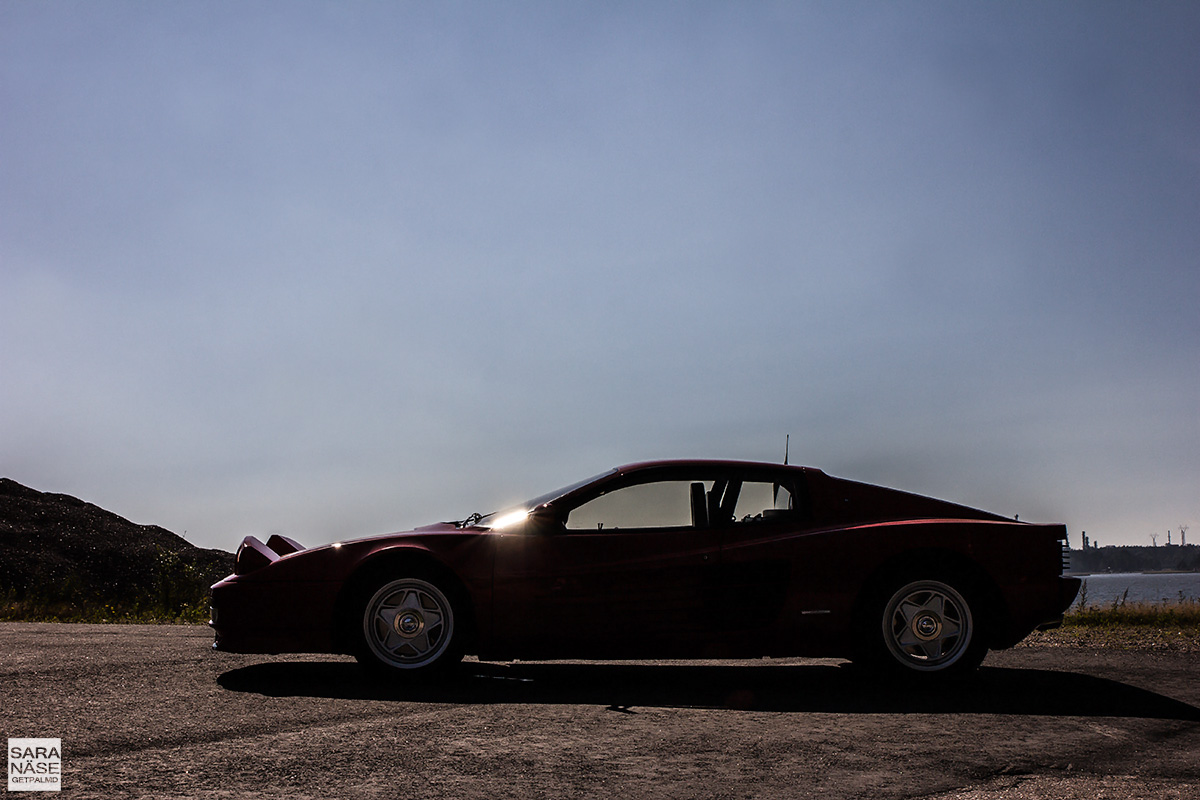 So when I thought "This is just the beginning" I truly meant that if I one day have the financial resources to purchase a Testarossa, I will. Because the only way you can live the road trip dream in one is to own one yourself, not one rental company I work with has a Testarossa in their fleet. And cars like this will in future be like an endangered specie.
You will miss them when they are gone, so enjoy them if you can.
This rosso corsa Ferrari Testarossa is for sale in Finland by classic car dealer Harri Asunta. There is also a bianco avus Ferrari Testarossa Monospecchio available, but that car is currently in Paris – for more information see www.harriasunta.com/cars.