I am in Helsinki since last Tuesday and I will spend end of December here, before flying back to Düsseldorf on 31st. My first thought when I booked my trip here for the Christmas holidays was that I will not book a press car this time. I am just going to relax – no driving, no stress, no work. Then I started thinking "but is there something available there that might be fun to book that I have not driven yet…".
Of course there is, there always is.
I booked the Mercedes-Benz A45 AMG for a week. Picked it up yesterday.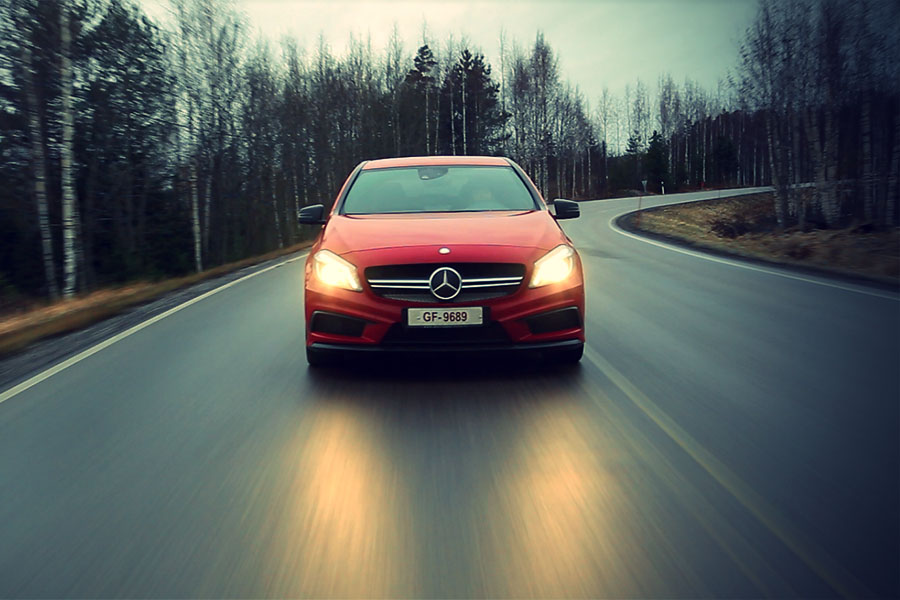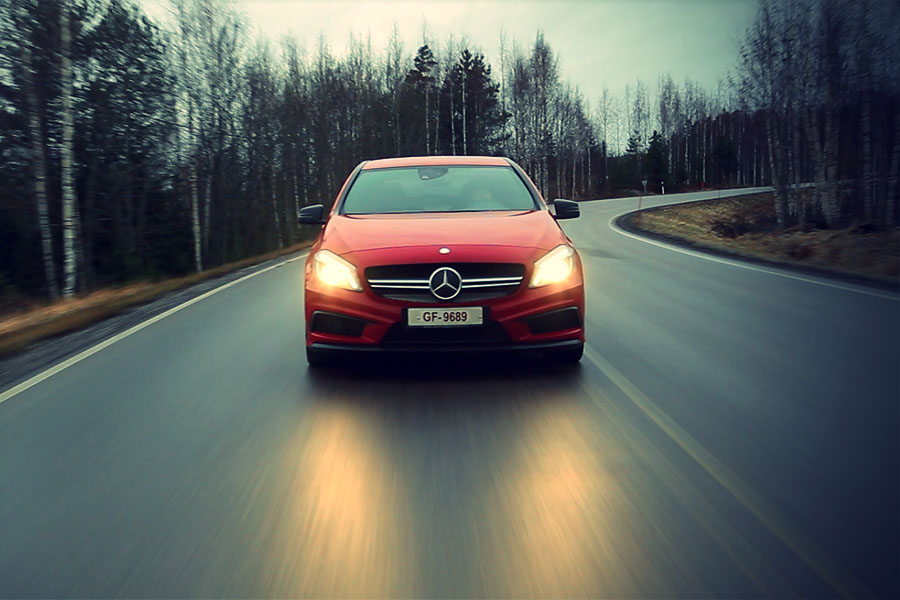 I think I am a little in love and I have said this about several cars I have driven, but honestly only about the ones that have that little extra. It sounds so good. Although the Z4 sDrive35i I recently had was a fun car too, this is suddenly a completely different experience – I mean the AMG engine sounds magical even though it is "only" a 2.0L turbo four-cylinder – but with 360 bhp. I got a small tour in the AMG factory earlier this year and saw the production lines, all the signed engines, all the details… Beautiful. If I would buy a Mercedes-Benz, it would have to be an AMG.
We did some video shooting and sound recording today, I really hope that the quality of the sound clips are good – because this is a car that you need to hear. It is nice to look at as well, but it is the popping sounds I go crazy about. Pop pop pop pop when you downshift and then you push down the gas pedal and aaaaah… Fantastic engine, I will show a video later.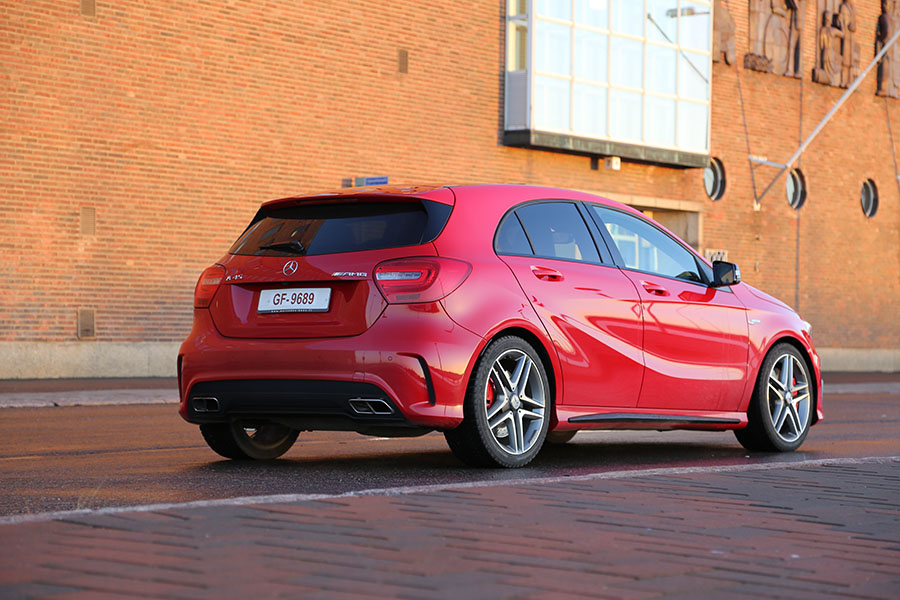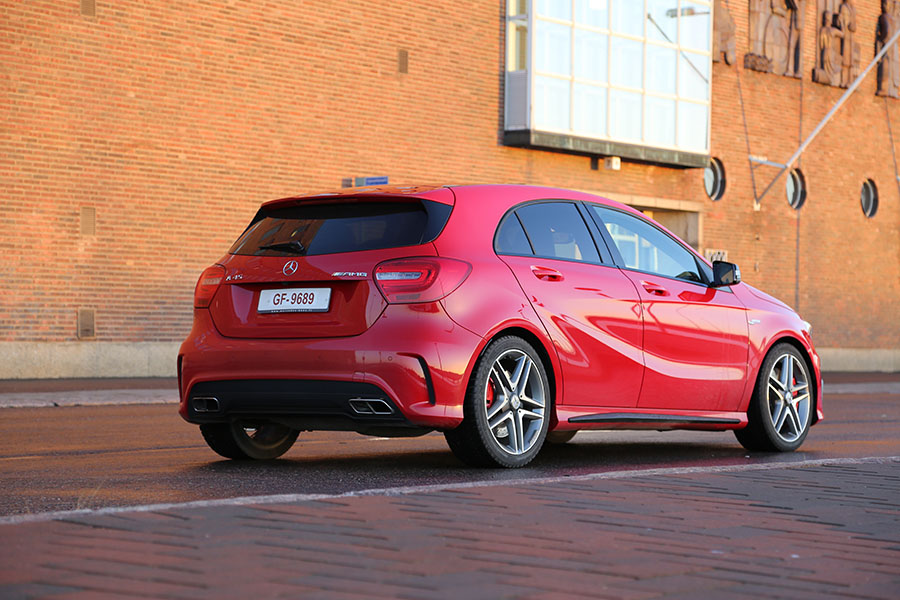 The car I drive is a 81.000€ car here in Finland (with the options this specific car has, A45 AMG in Finland starts from 68.000€), it is insane. There is no way I can write it is worth that price and this is not Mercedes-Benz fault obviously, the A45 AMG starts at 48.000€ in Germany! We can blame the tax system in Finland instead. But it is a problem to drive this type of sports cars in Finland with our speed limits. I drove the motorway today (speed limit is 120 km/h on all motorways in Finland, during winter 100 km/h) and just wanted to go faster because the car is made for that and it just begs you to enjoy yourself even more, and I can not do it here. I need an autobahn (or a track, but obviously if you would buy this to be your daily driver it would be fun if you could actually have fun with the 360 hp you paid for outside a track as well). This is a car you should enjoy in Germany. This is a car you should take on road trips, god damn it I would love to do a road trip with this car. But 81.000€ to use this car on only Finnish roads…? No… Stupid taxes.