The website Drivetribe has now launched and my tribe The Perfect Roads – the world's greatest driving roads in the best driver's cars – is up and already filled with nice road content. I was able to choose if I want to make it public so all members can post, or if I want to make it tribe leader exclusive which means only I could post in the tribe. But I figured that those who only want to follow me can find my posts easily, you can even follow me directly on Drivetribe. After all I have several social media accounts and this website where I only post my own content. What I instead want The Perfect Roads to be is a community for inspiration. There are so many more roads than the ones I have driven and photographed, and Europe which I focus on covers only a small area on the planet. I am amazed by some of the road photos I have already seen from other continents, and even roads in Europe that I did not know exist!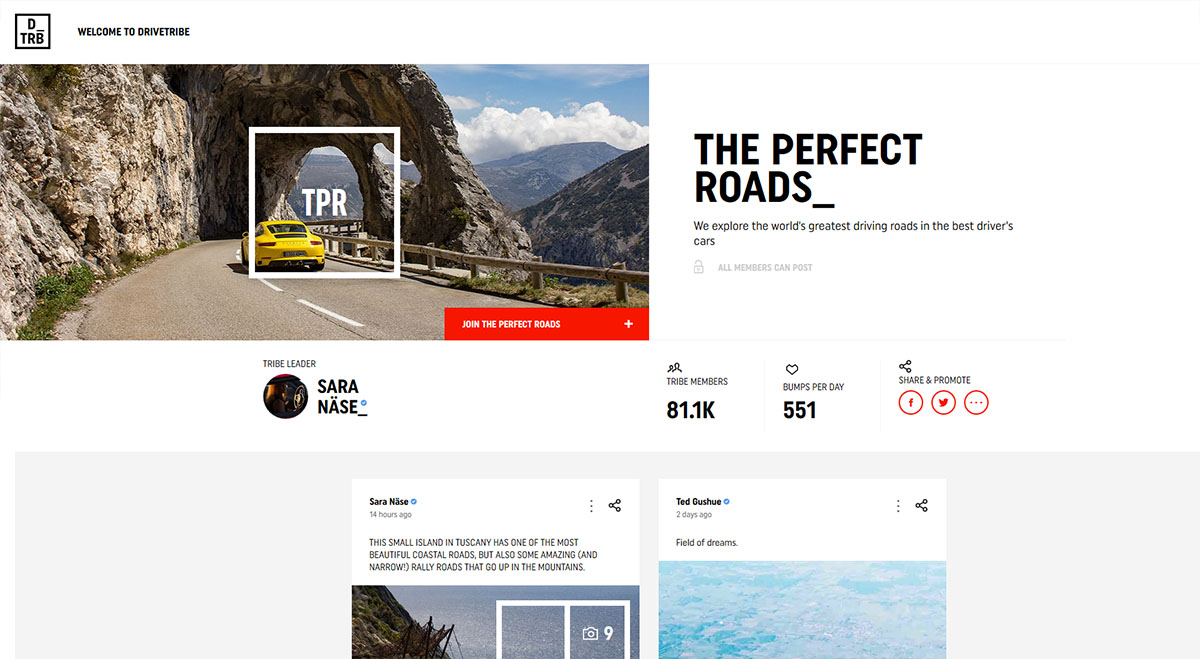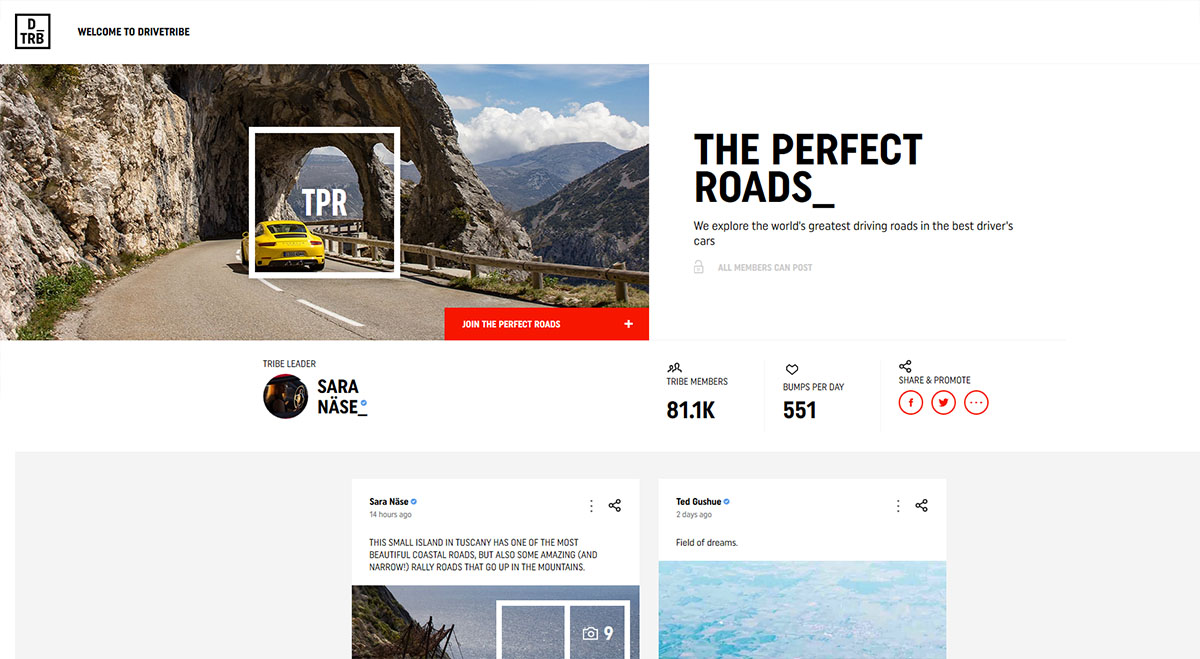 Click on the image to view the tribe page – however you need to sign up to view individual posts, post yourself or leave a comment
The website will still get many improvements. For example currently they require a Facebook account to log in (they do not post anything on your profile though), but they are working on Twitter and email sign up as well. The unique algorithm tries to serve you content in your feed it thinks you would find interesting, and that will improve over time as well. However it is a nice website already that will hopefully only get better, and I see it as one more platform to use to share some road trip inspiration.

One of the most interesting things about Drivetribe, and especially a niche tribe like The Perfect Roads, is that I hope like-minded people will be able to connect with each other in future (private messaging feature would be a great addition to the website), and arrange some drives together. Maybe someone says they are planning a trip to Transfagarasan next July, "anyone else want to join?". Or someone asks for nice driving road suggestions near London, and a local person will reply that hey, let me know when you are here and I can show you my favourite roads. Or I could post that I am going to Spain next month for a road trip, and would want to meet up with some local car people / photographers.
That is the kind of community I would like it to become. Road trip matchmaking?! Fingers crossed the platform has the potential to work like that!