When the Hurtigruten ship arrived to the port of Vadsø in Norway 6:45 AM, I saw the perfect sunrise light to start off the day with. More fuel, more photos, and then it was time to start the drive. When I went through the road trip route while preparing the posts for this blog, I had to check twice if I really marked the correct roads on the map (well, not that there are that many to choose from…). When I did all the pinpoints to the map on Google Maps to share the exact route with you, this is what I ended up with for this day: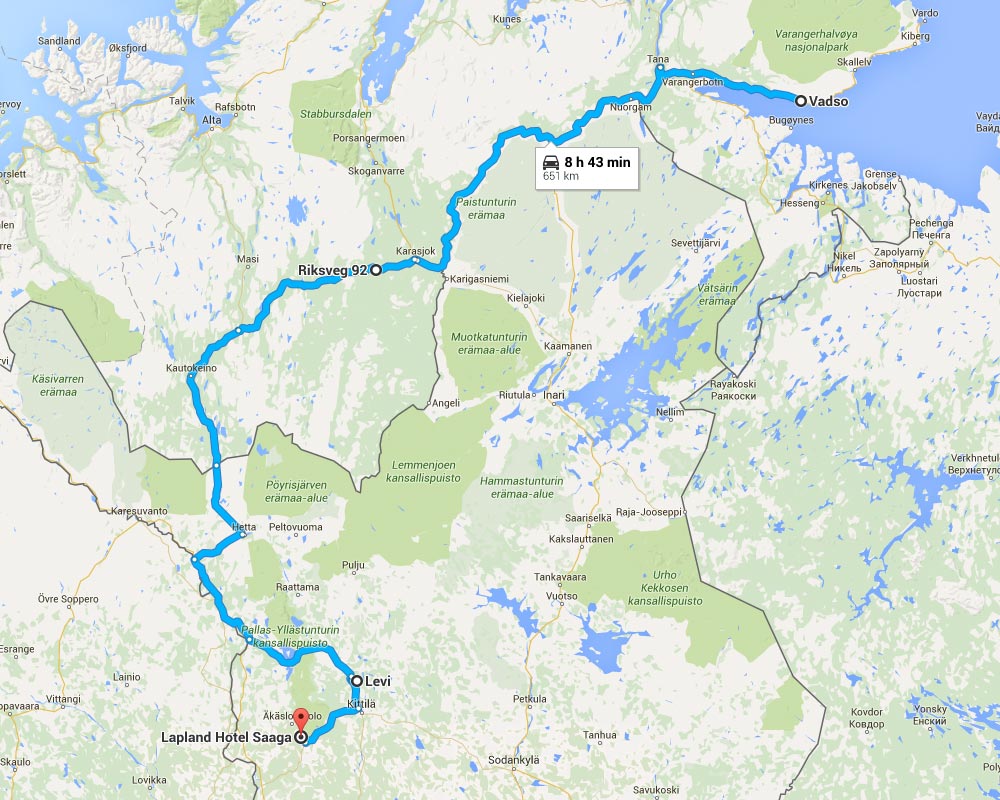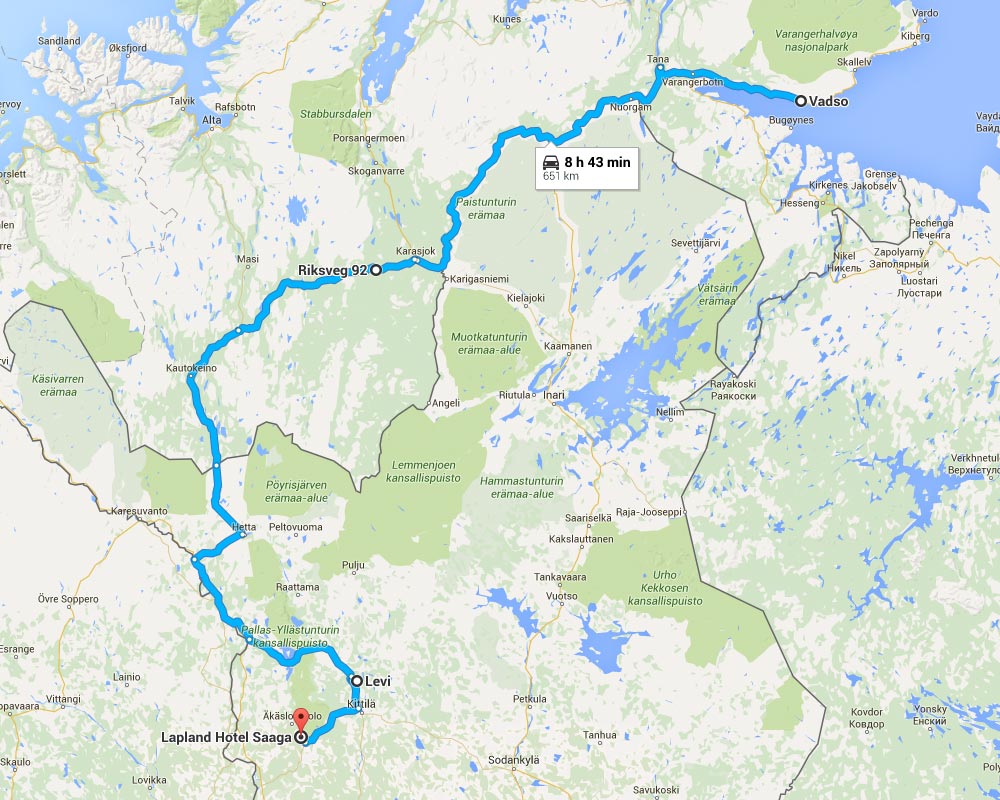 Click on map or here to see the route on Google Maps
651 km. 8 hours and 43 minutes.
"Was it really that long?!"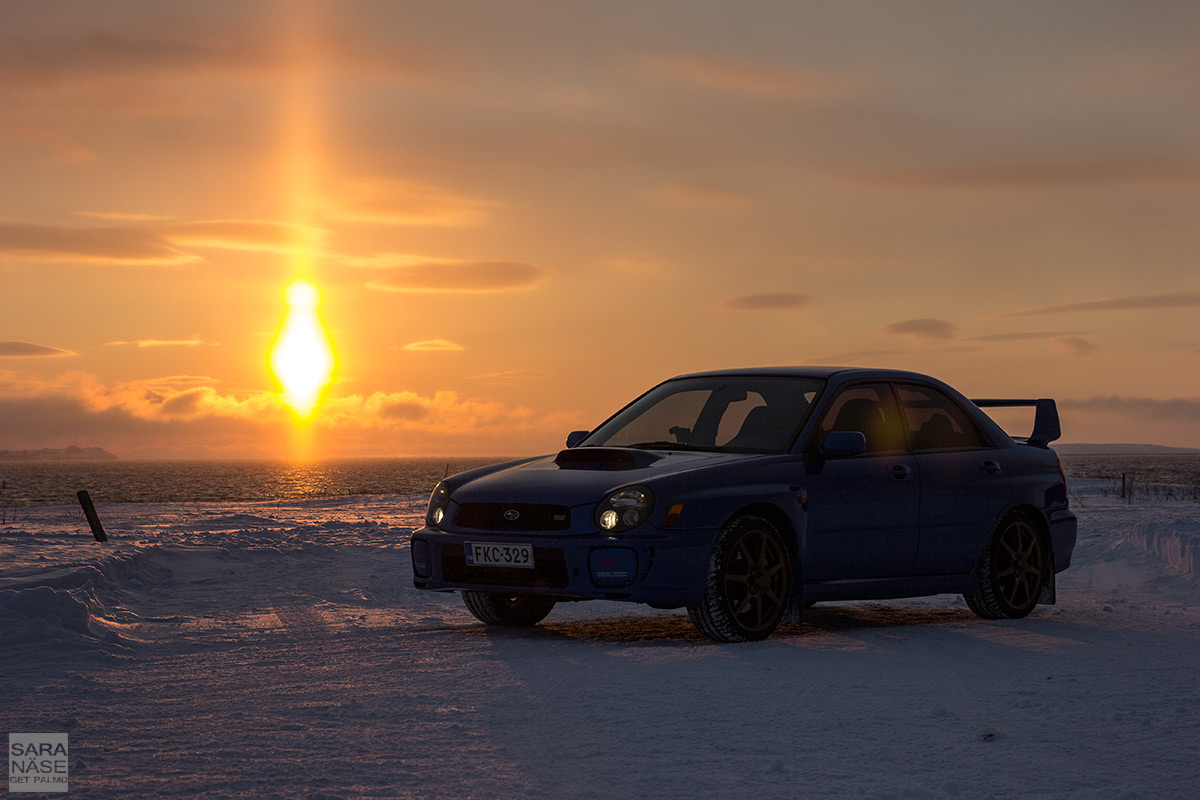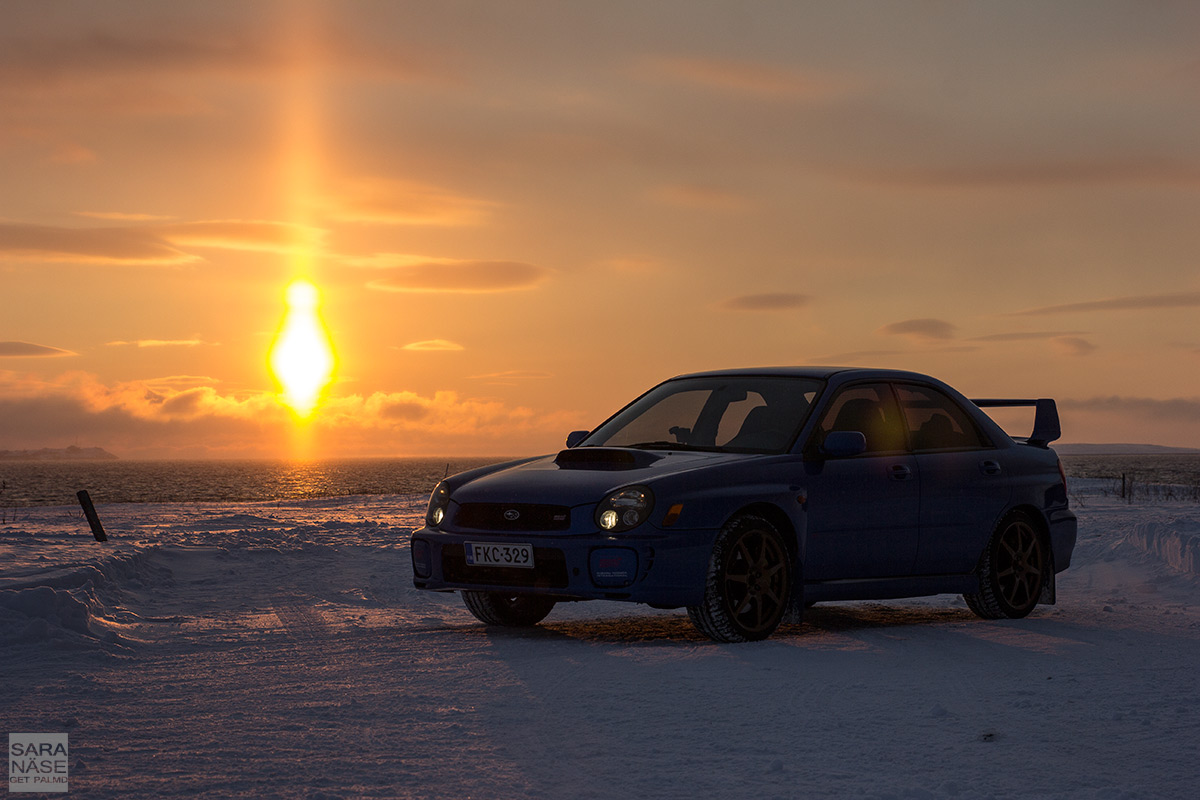 But this is the right one. It actually is a little more than that. I stopped in Utsjoki to search for breakfast, but Utsjoki had nothing. Later I saw a sign on the route that said "Ice Road", and ended up on what I assume was a frozen river, just to get those perfect snow drifting shots. Next drive was up to a ski resort parking at Levi, apparently because there was a nice spot for photos at the top (and it was true), or perhaps the real reason was that it was one more opportunity to go sideways. In total the drive probably ended up being about 670 km, in a day, on icy roads.
Have I told you before about that road trip feeling, when the car is so nice, that it never feels like a problem if you spend all day in a car? That feeling is real. Who wants to get out of a Subaru Impreza WRX STI Prodrive? Not me. Can you think of something better to do? I can't.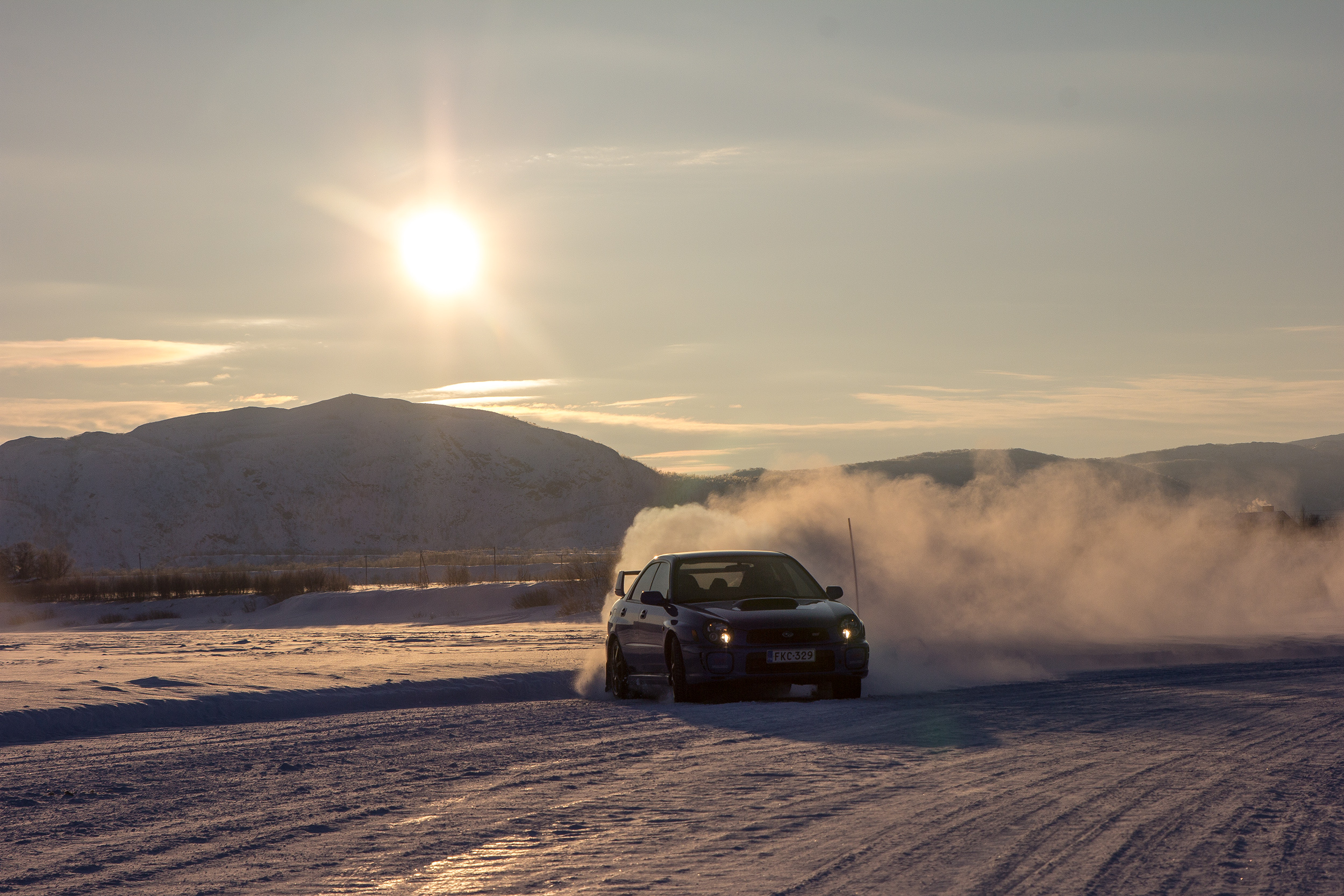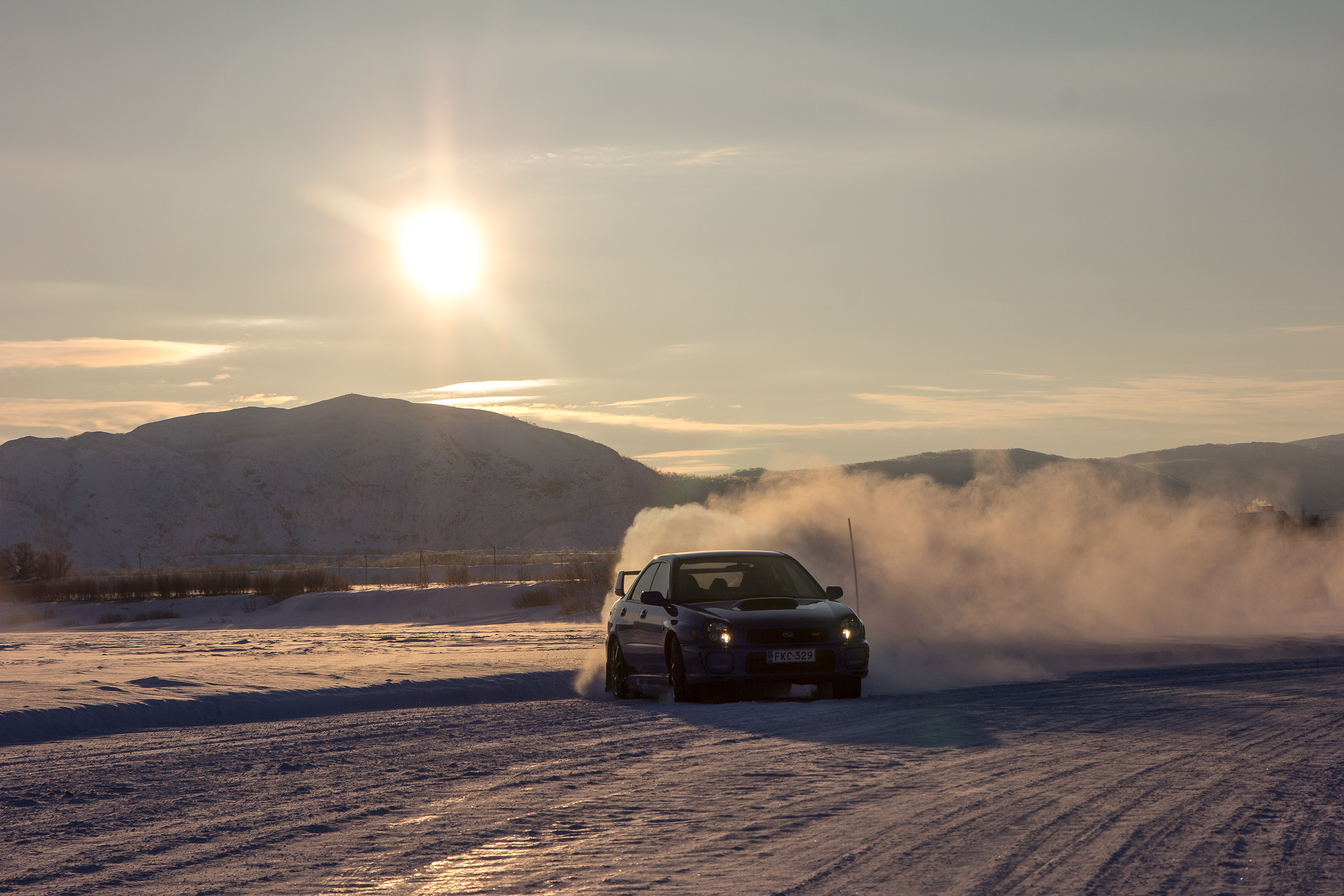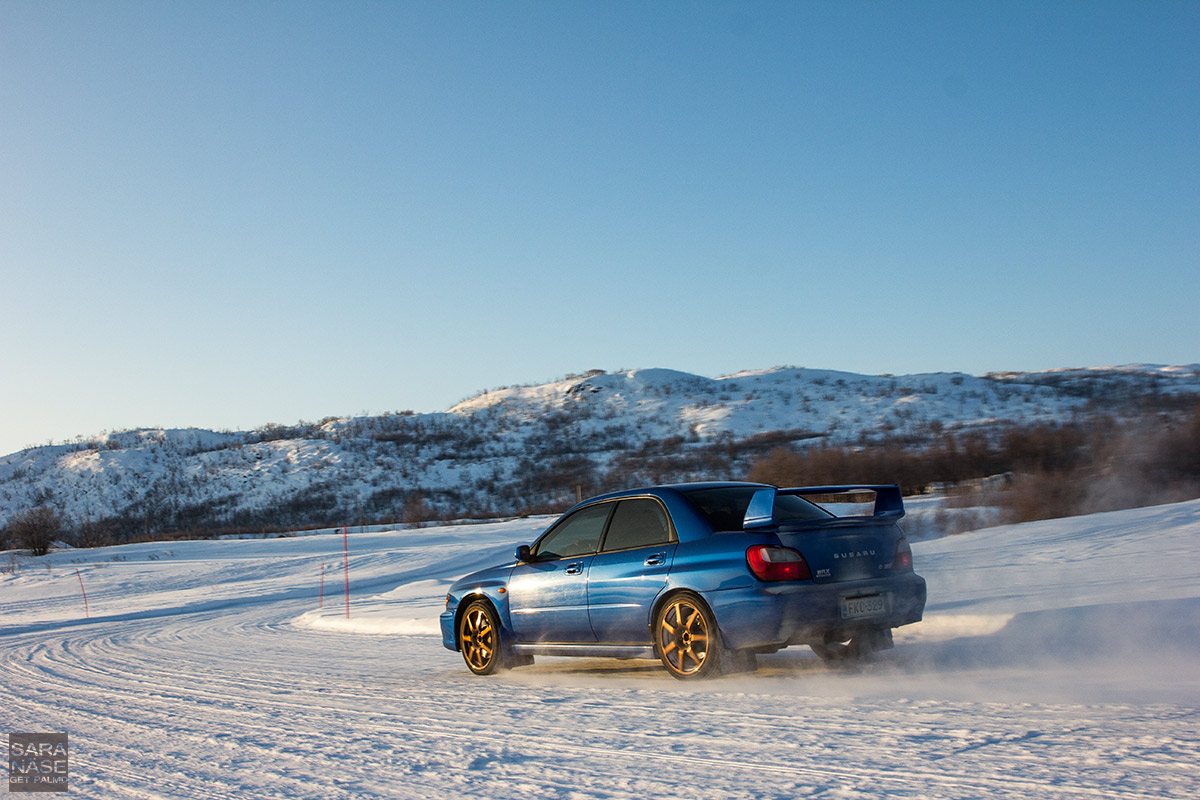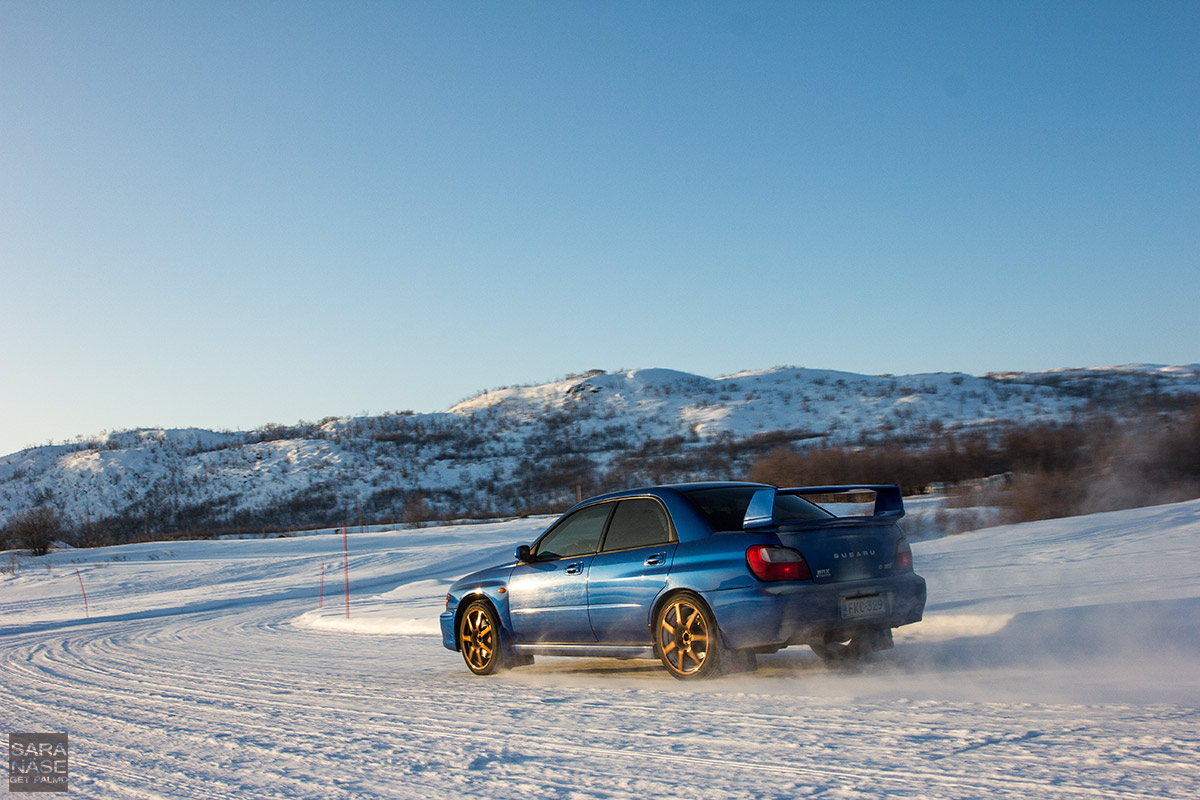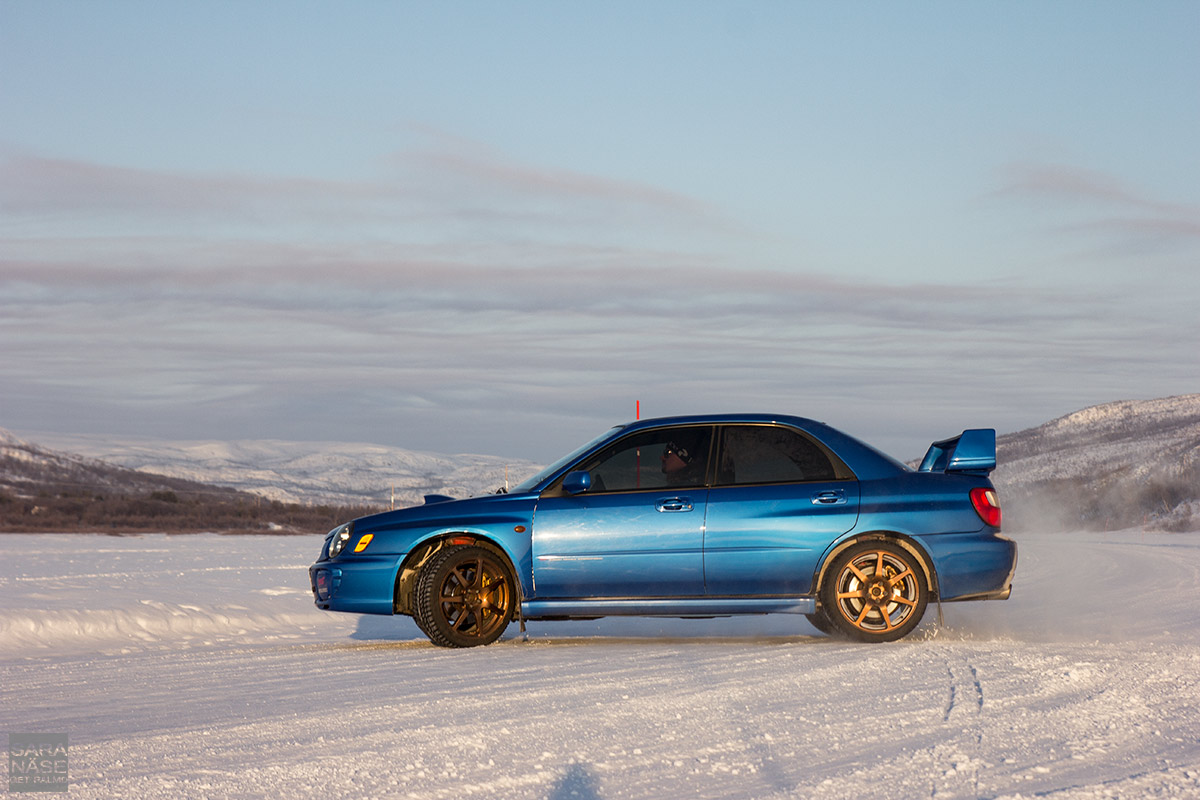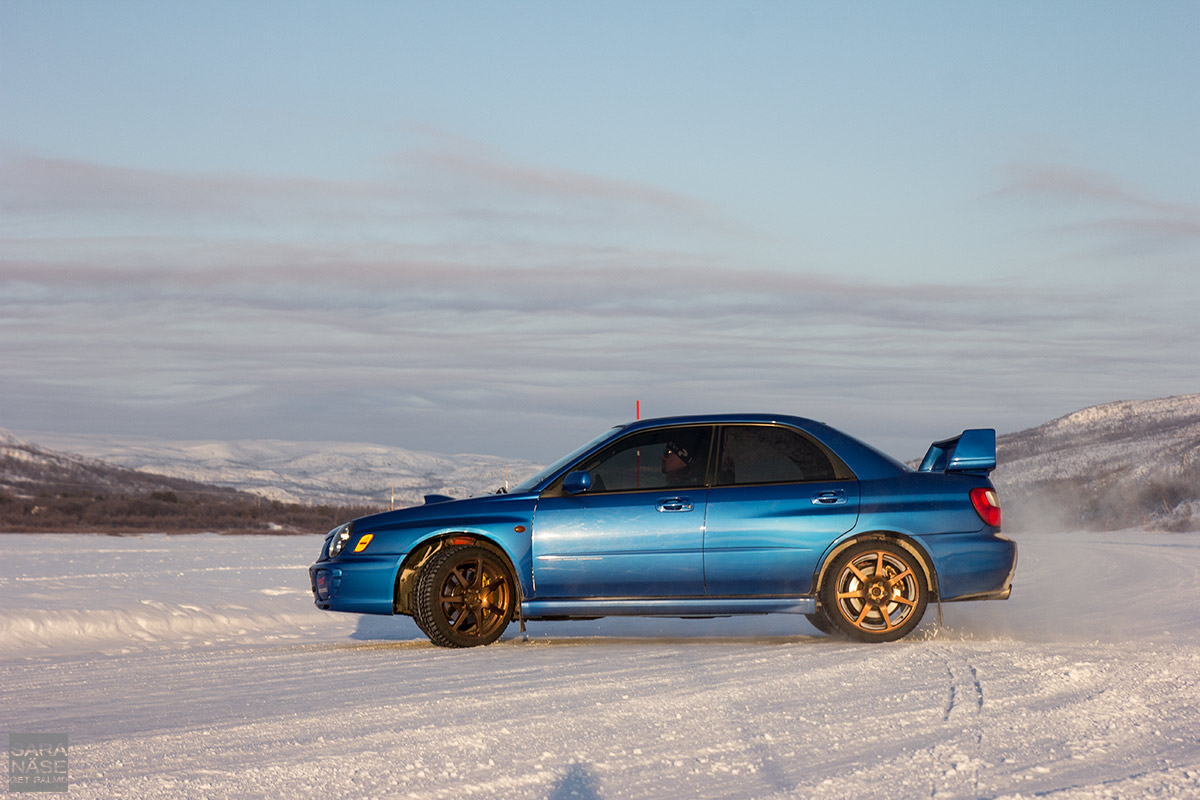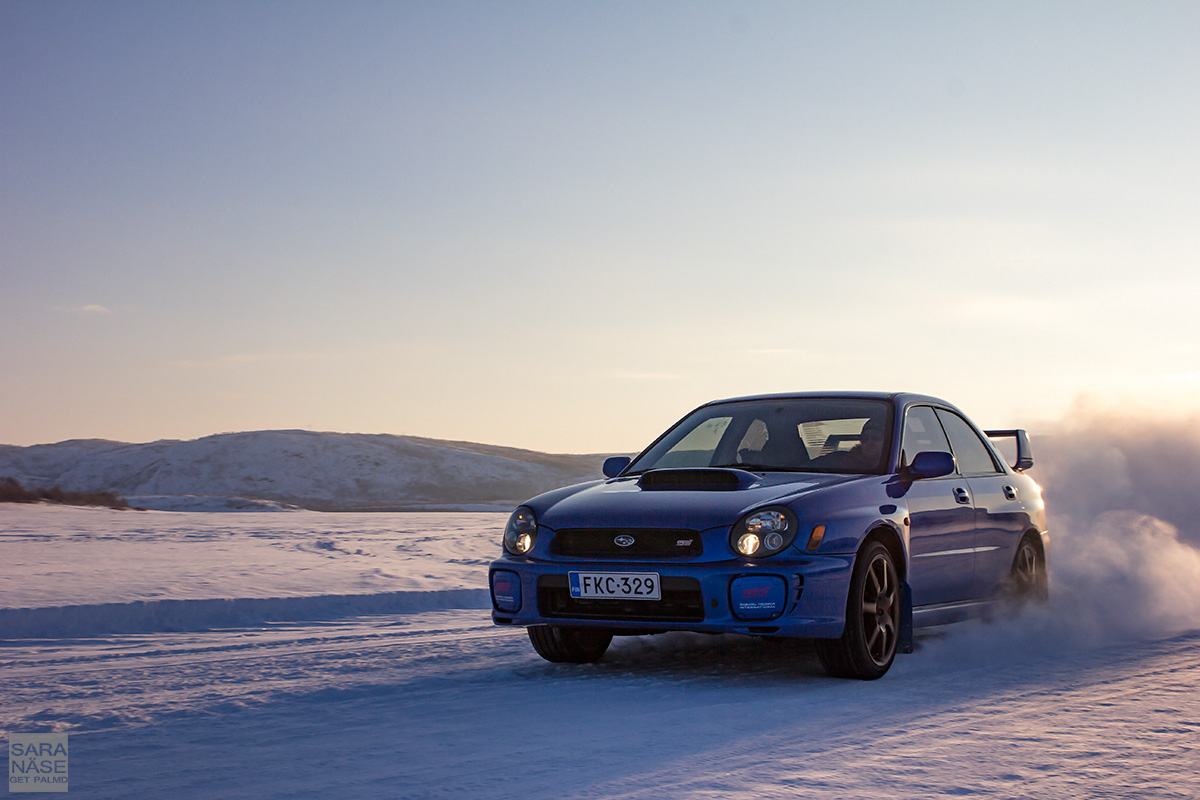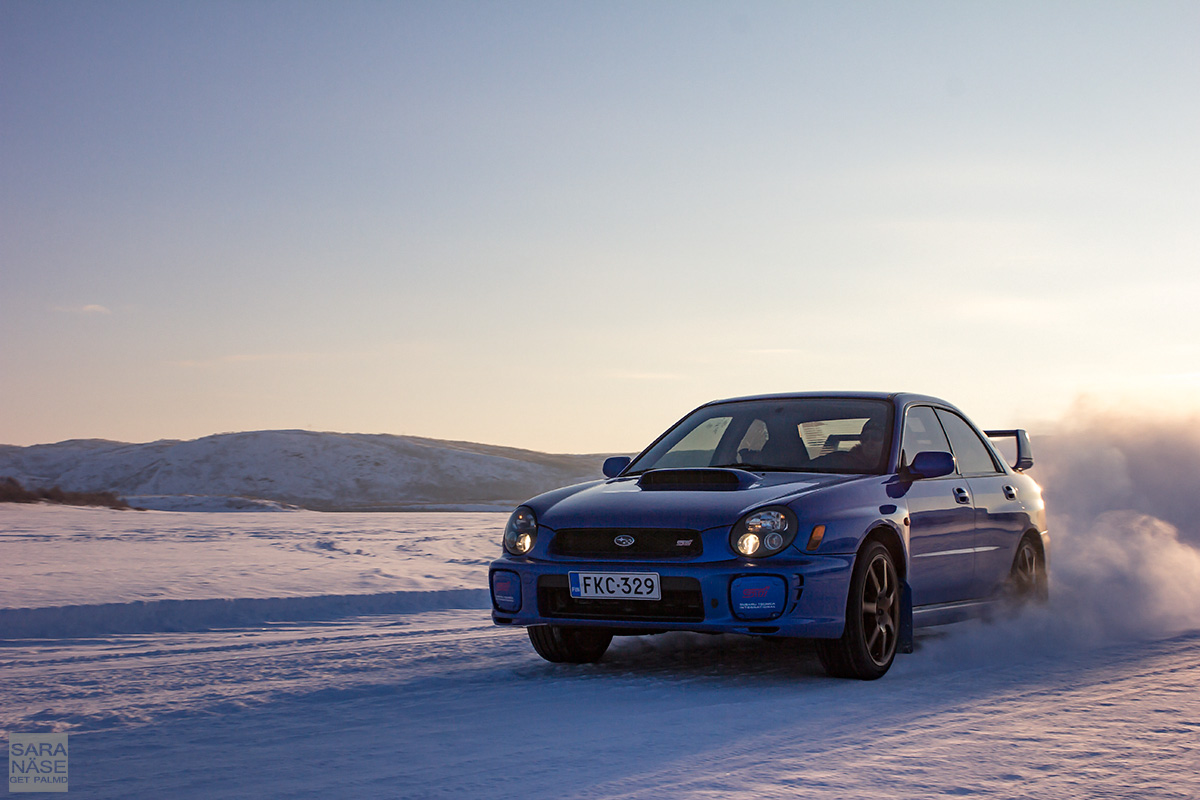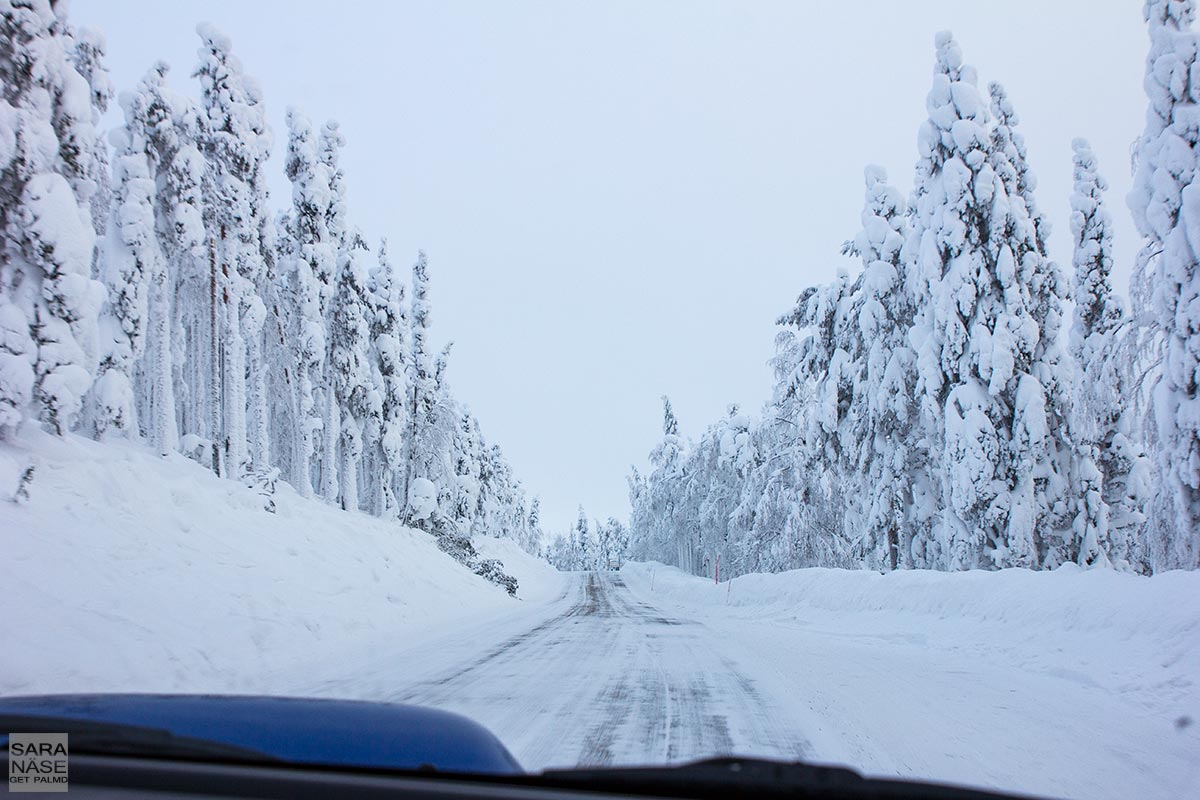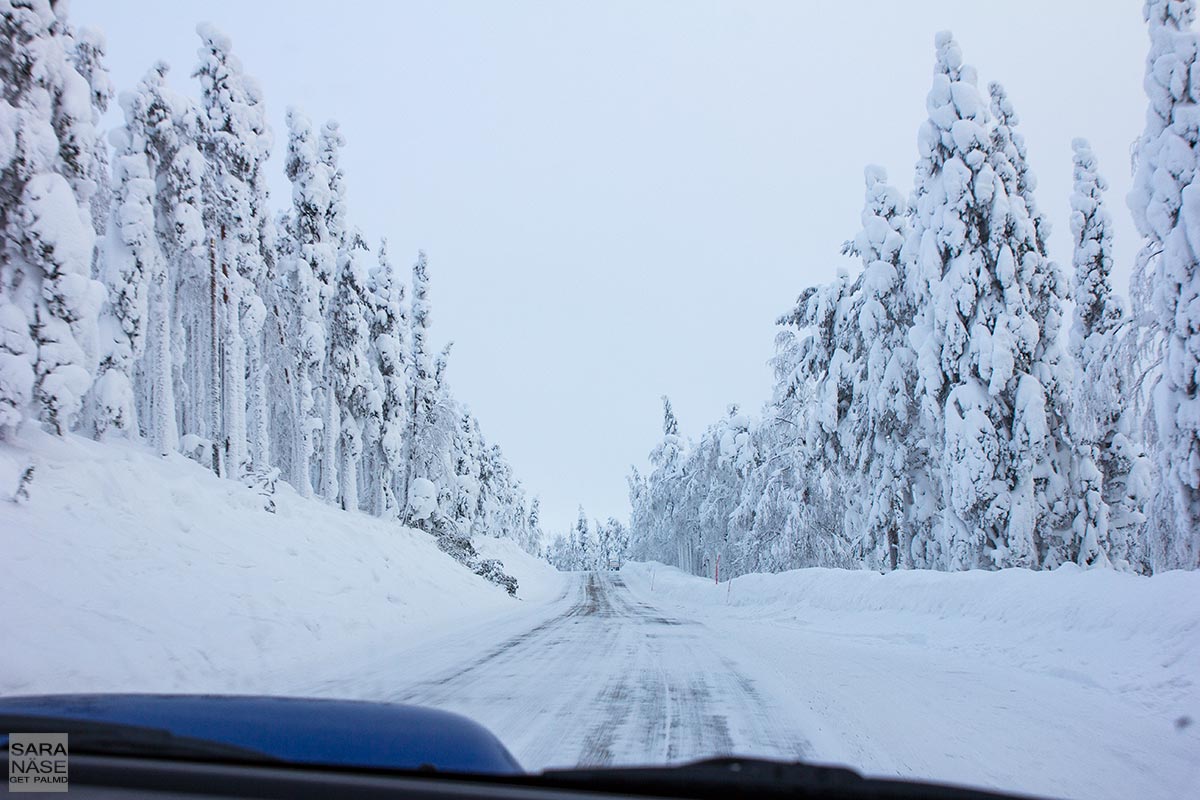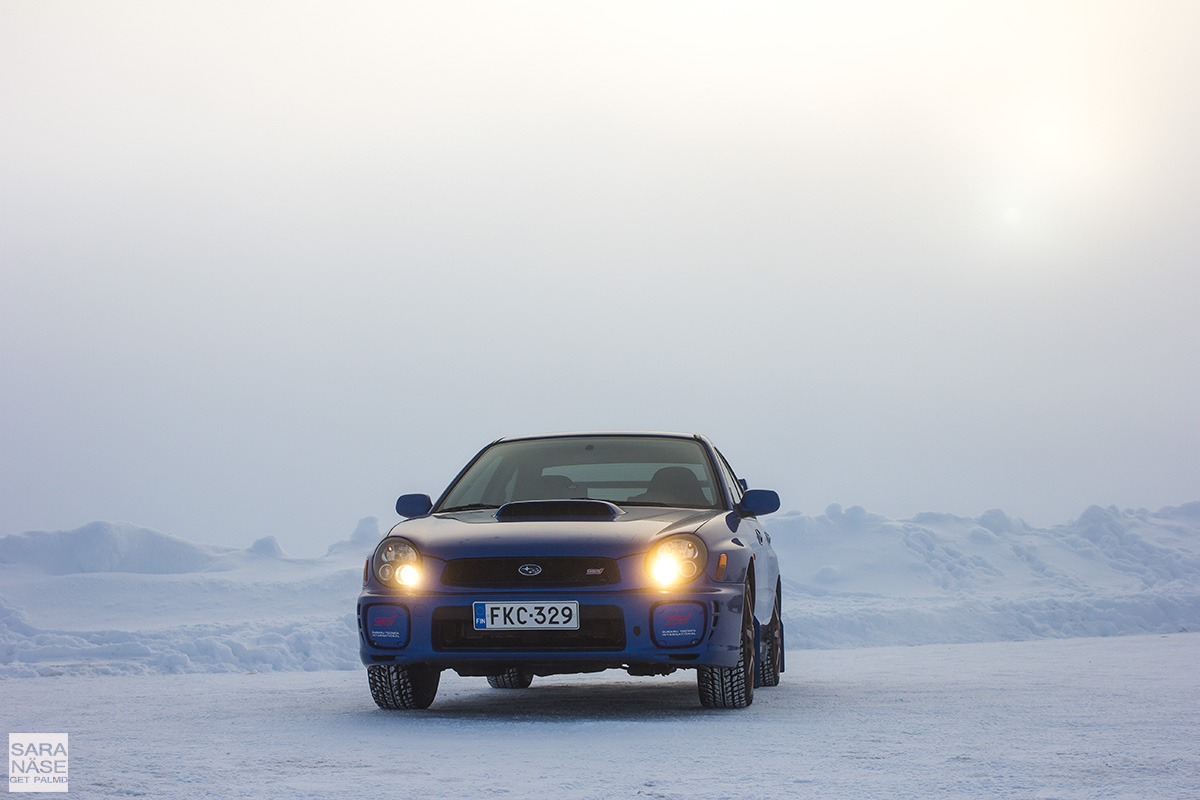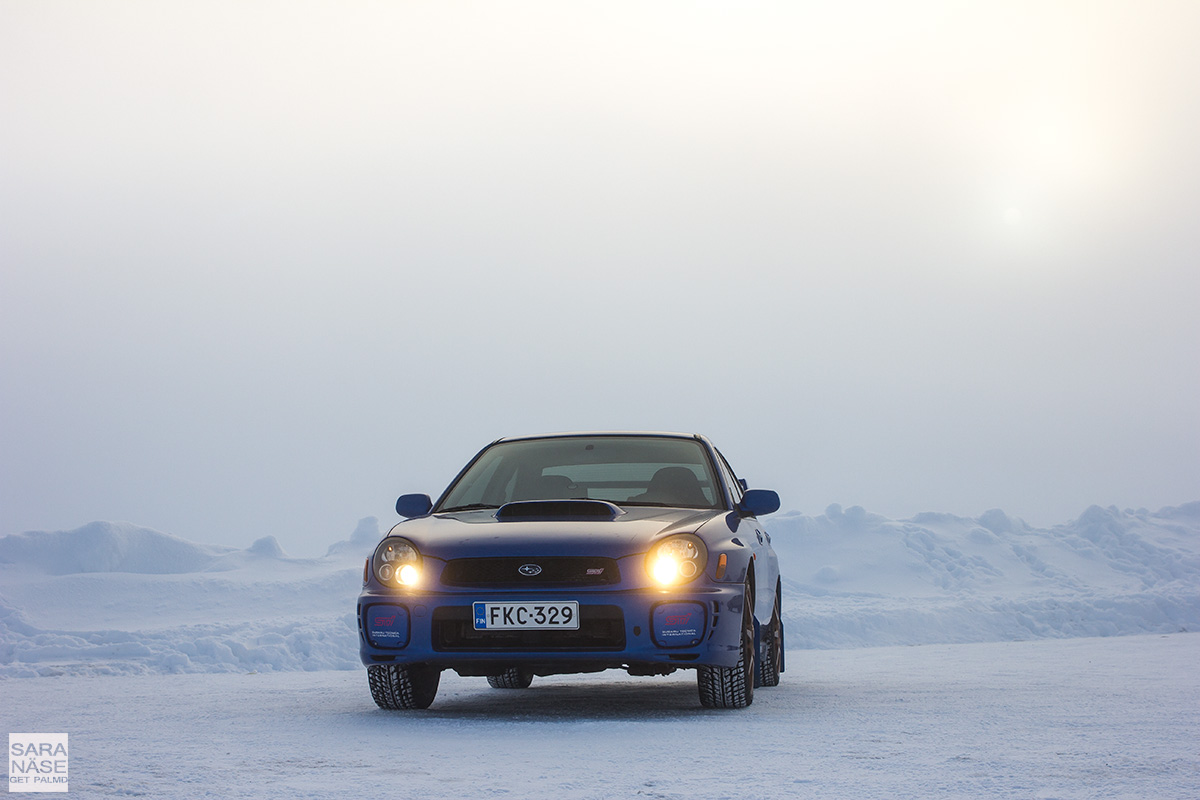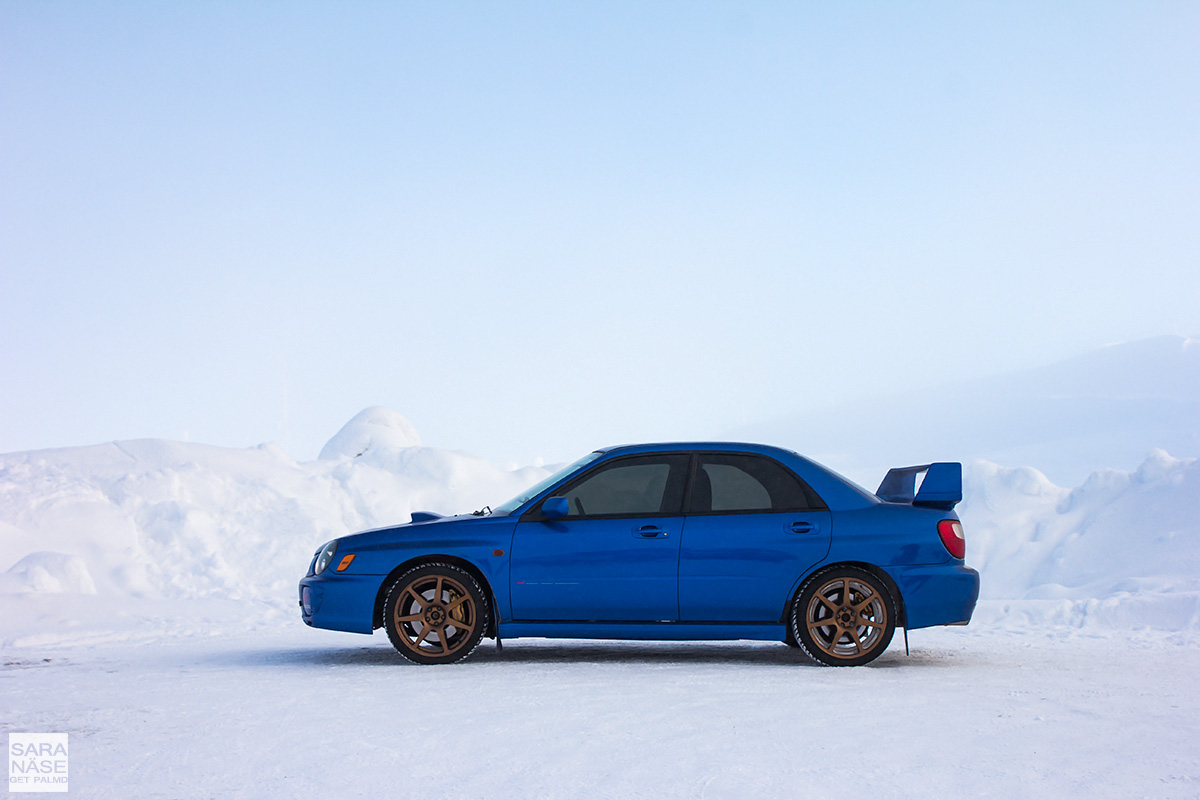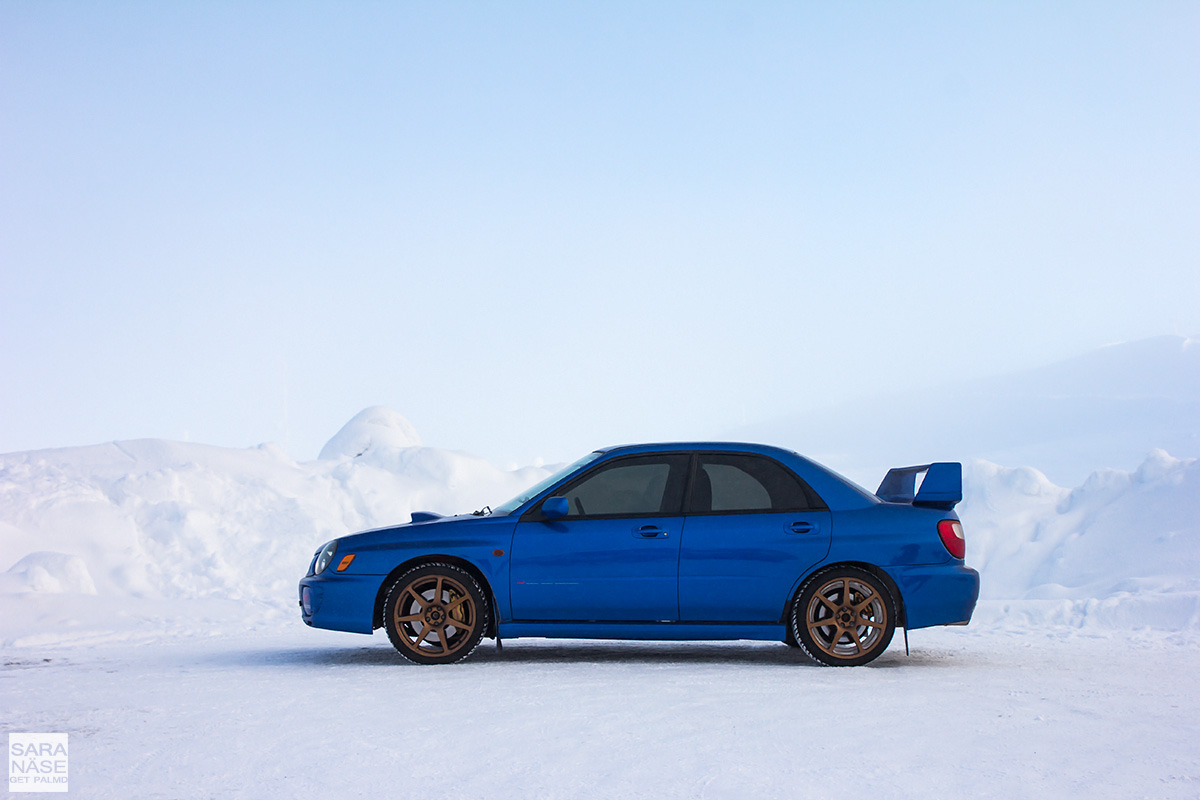 I arrived to Lapland Hotel Saaga in Ylläs in time for dinner, so the speed of driving was quite obvious. Not slow…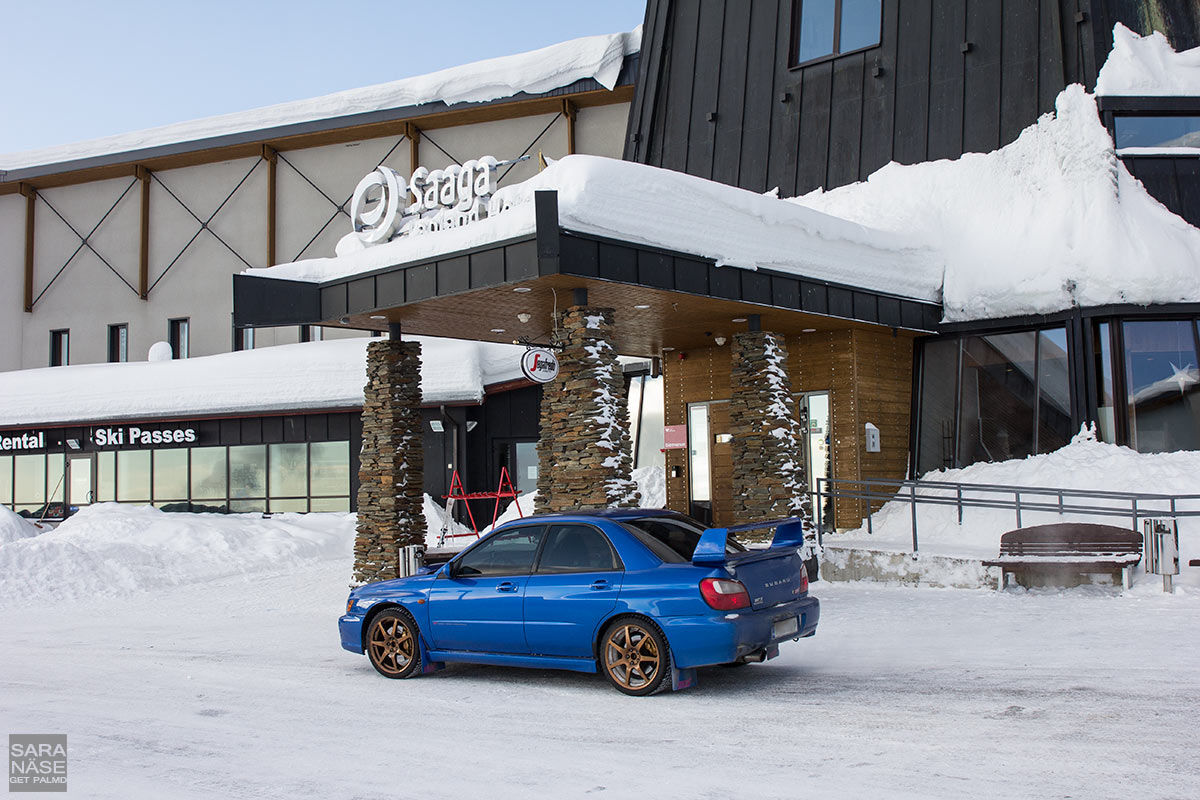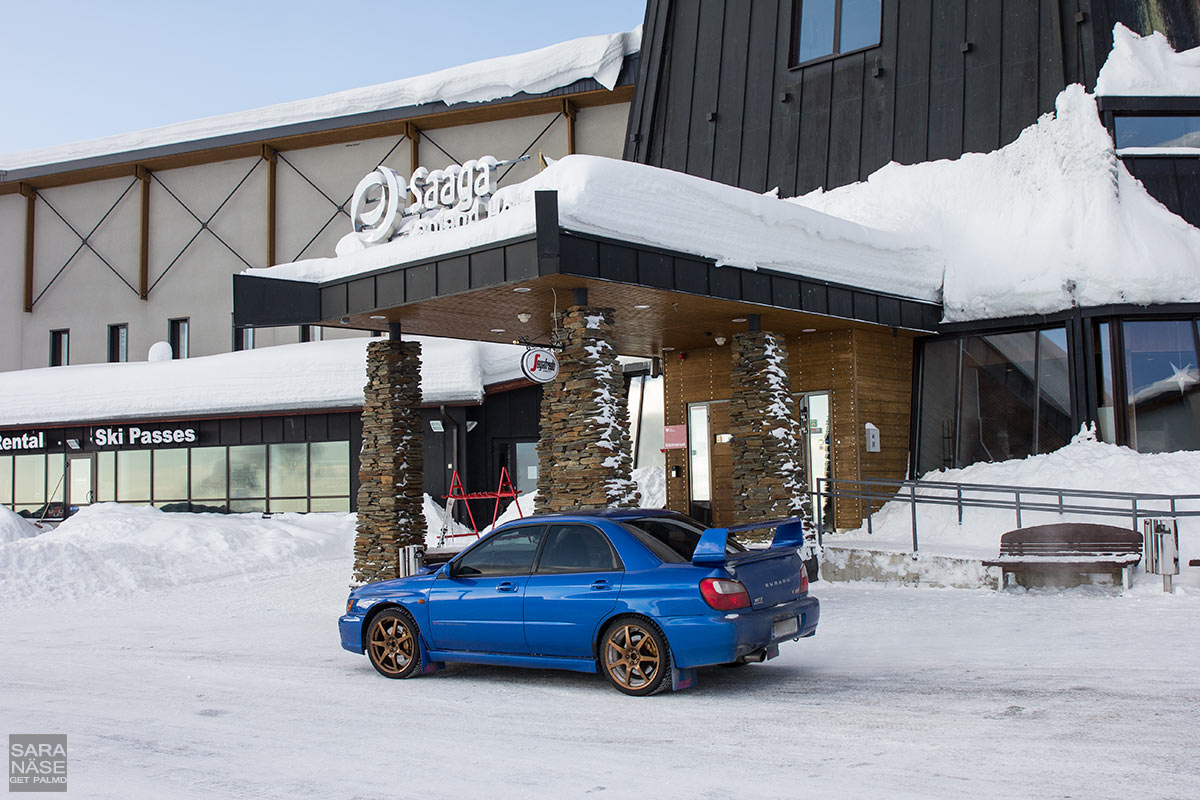 The roads though – the roads were amazing. The coastal road that went from Vadsø was simply incredible, I could already picture myself in a Lotus Exige there in the summer. Road E6 from Varangerbotn to Karasjok was nothing that spectacular in terms of landscapes, because in the wintertime they do not change a lot on that stretch of road. The road goes next to Tana River, famous for salmon-fishing, and later it changes to the Karasjohka river. A river landscape would in my personal opinion be more beautiful to look at in the summer, when it is not frozen, but the downside is you would have to share the views with thousands of mosquitoes.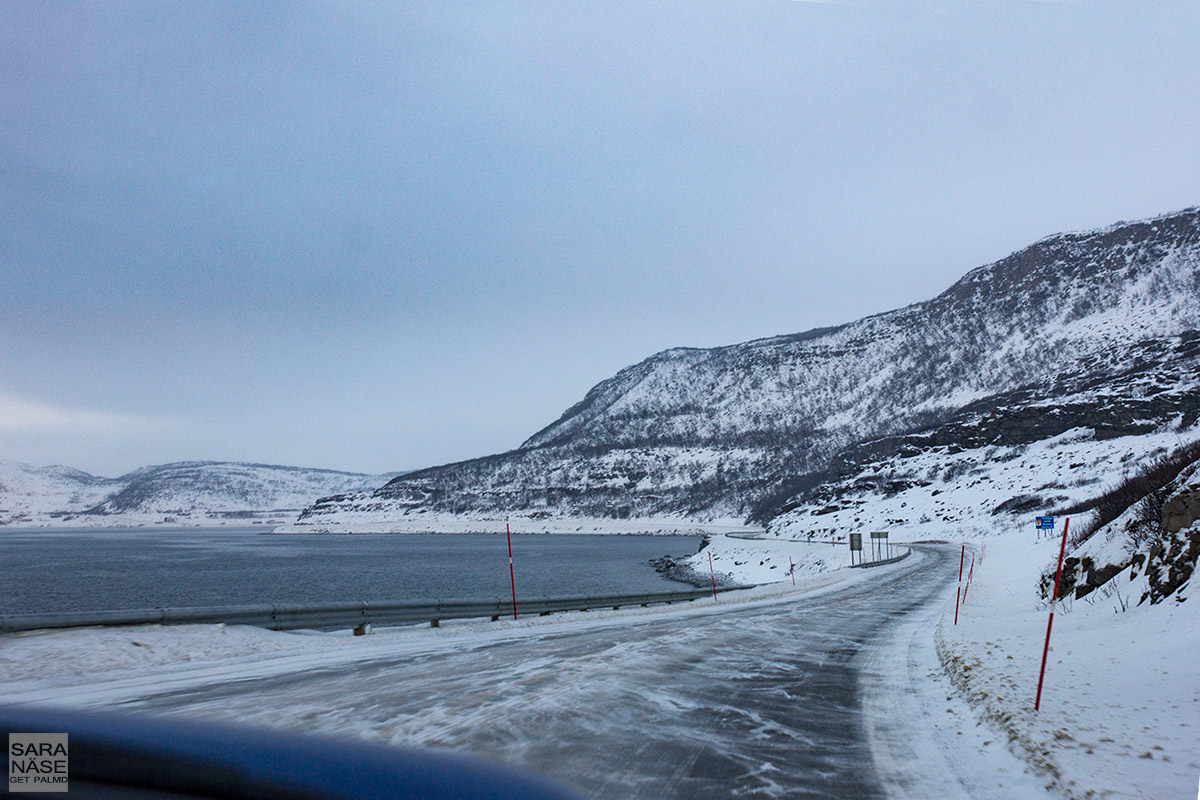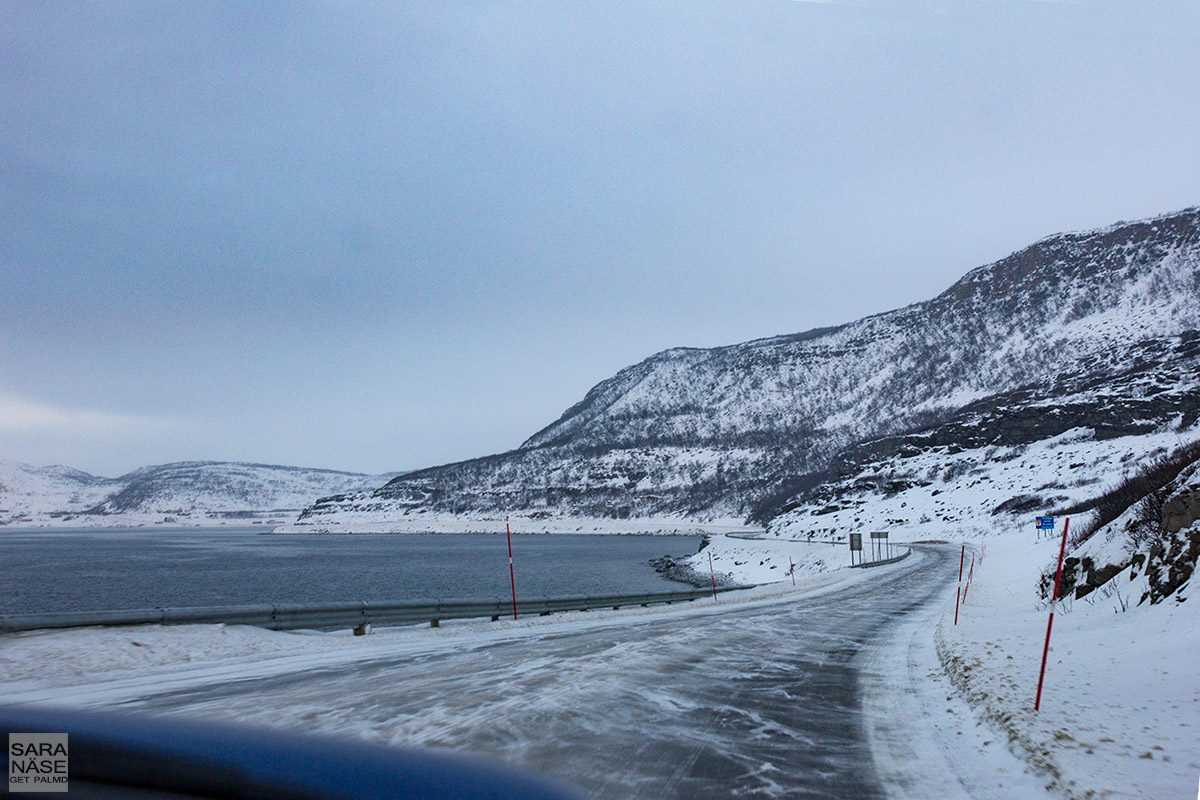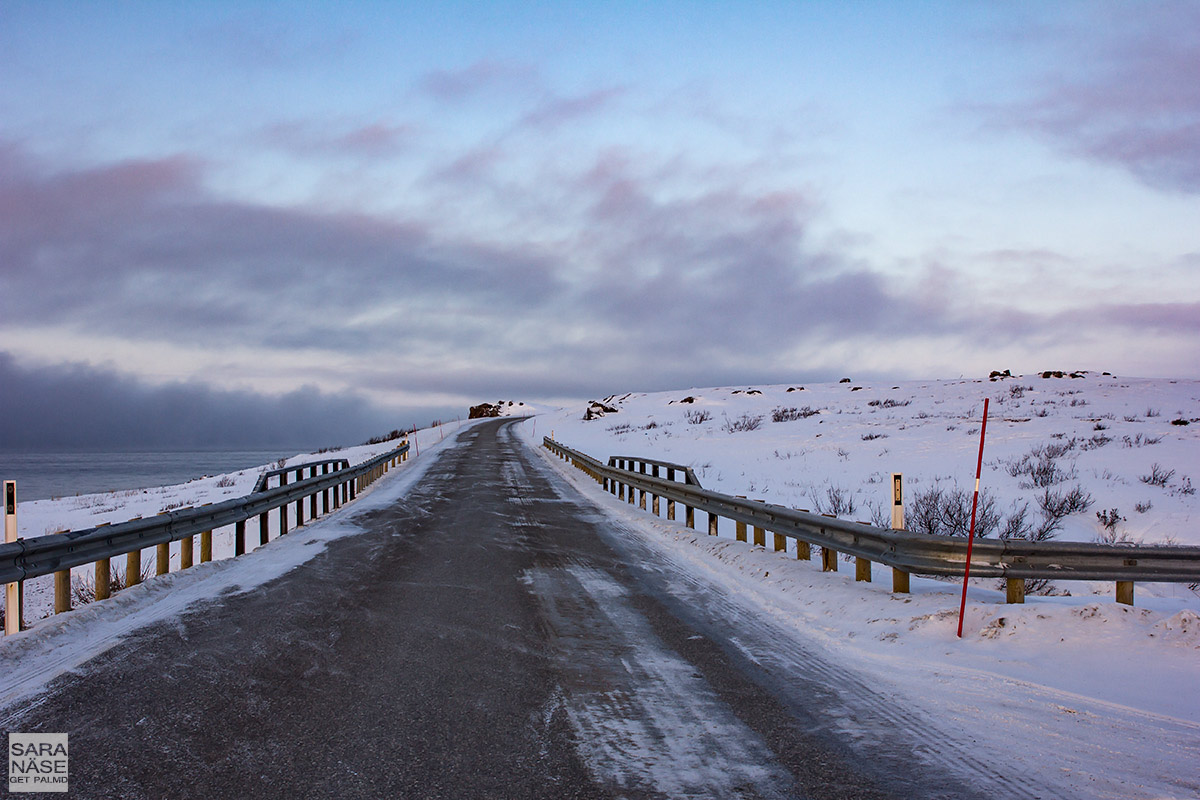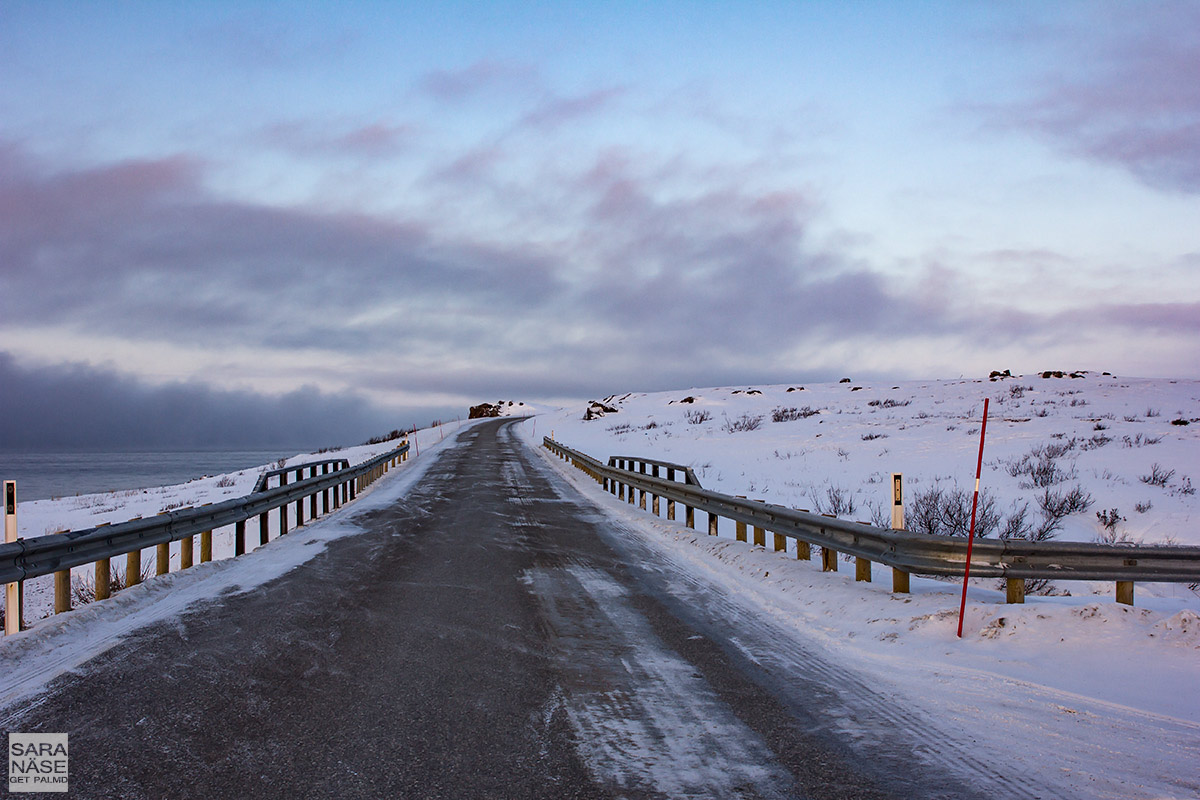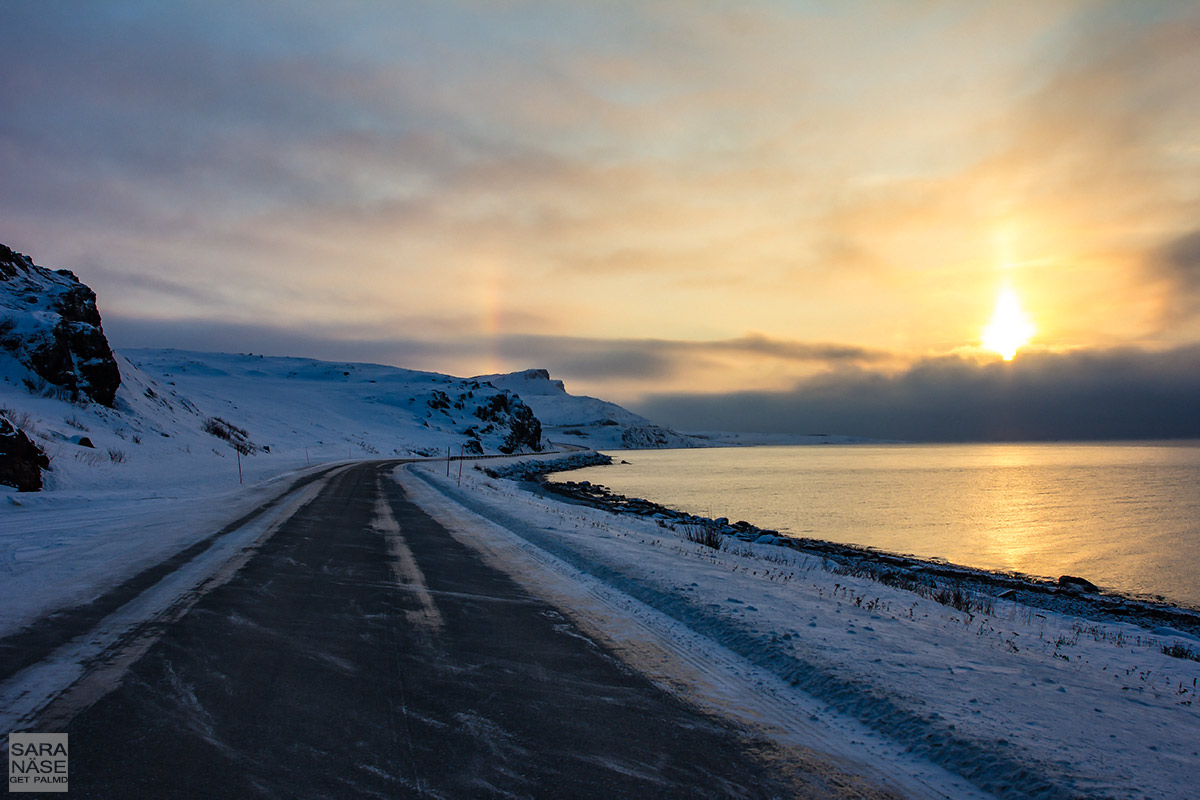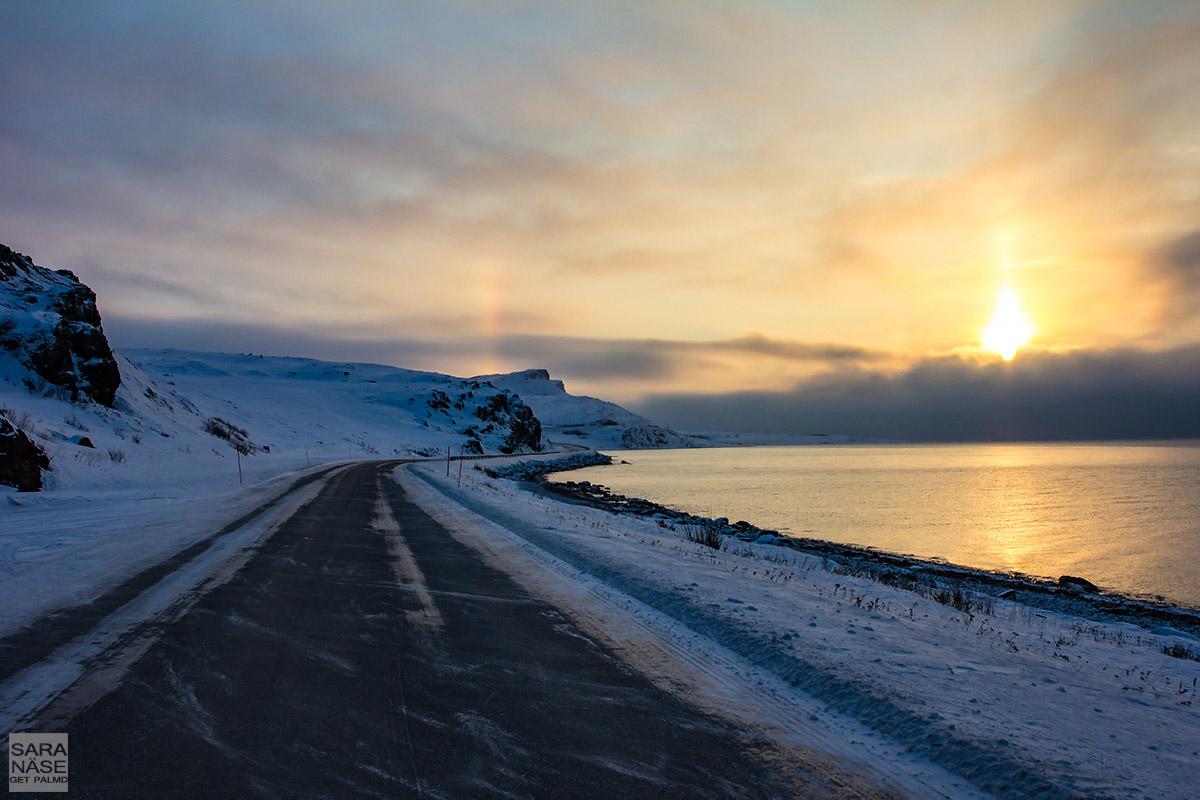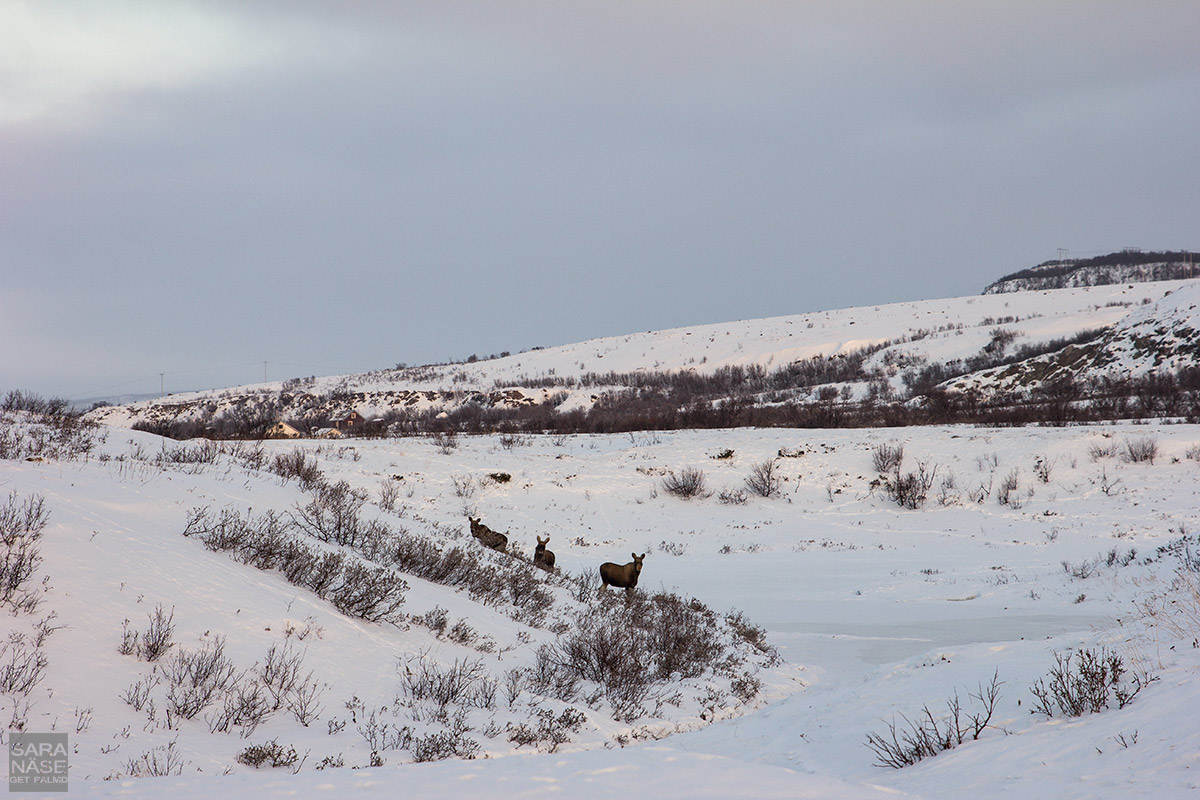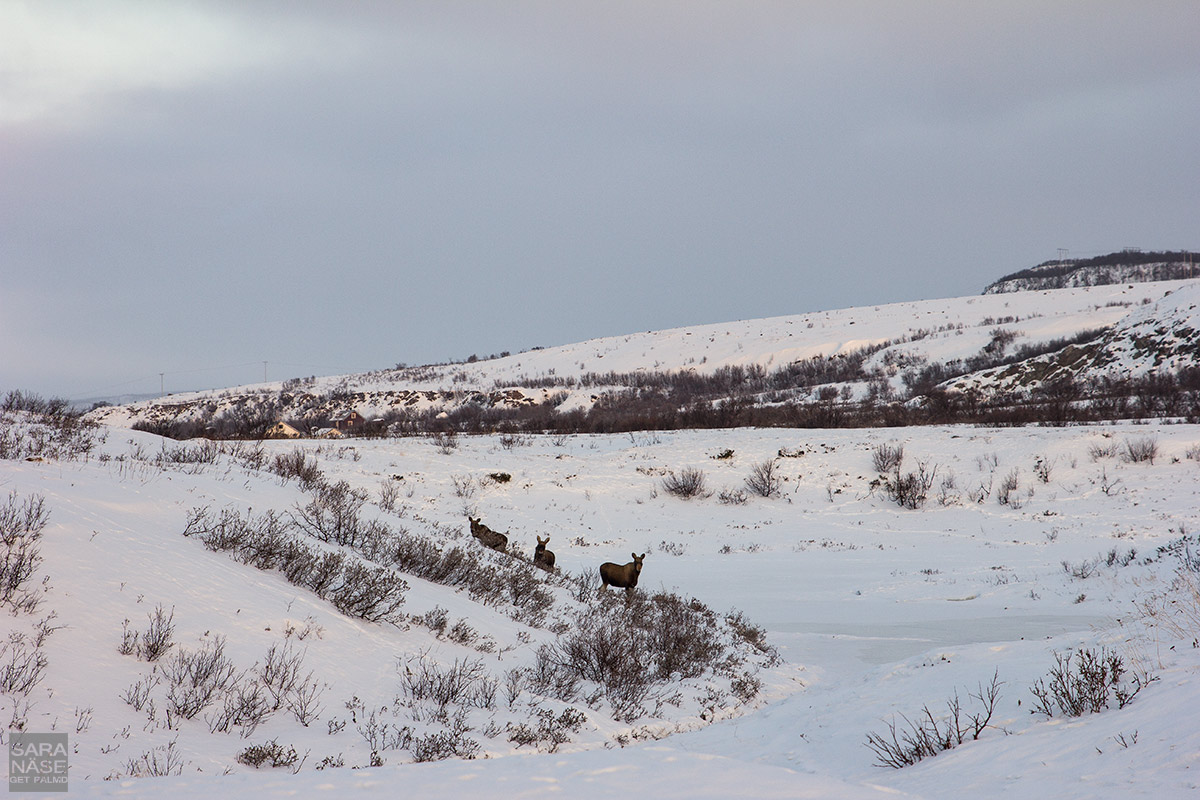 However when you switch to Road 92 after arrival to Karasjok – that was truly one of the highlights of this road trip. The GoPro flew off, I had to dig it out from the snow, the battery died in a few minutes because it was freezing cold – but who cares when the views were like this!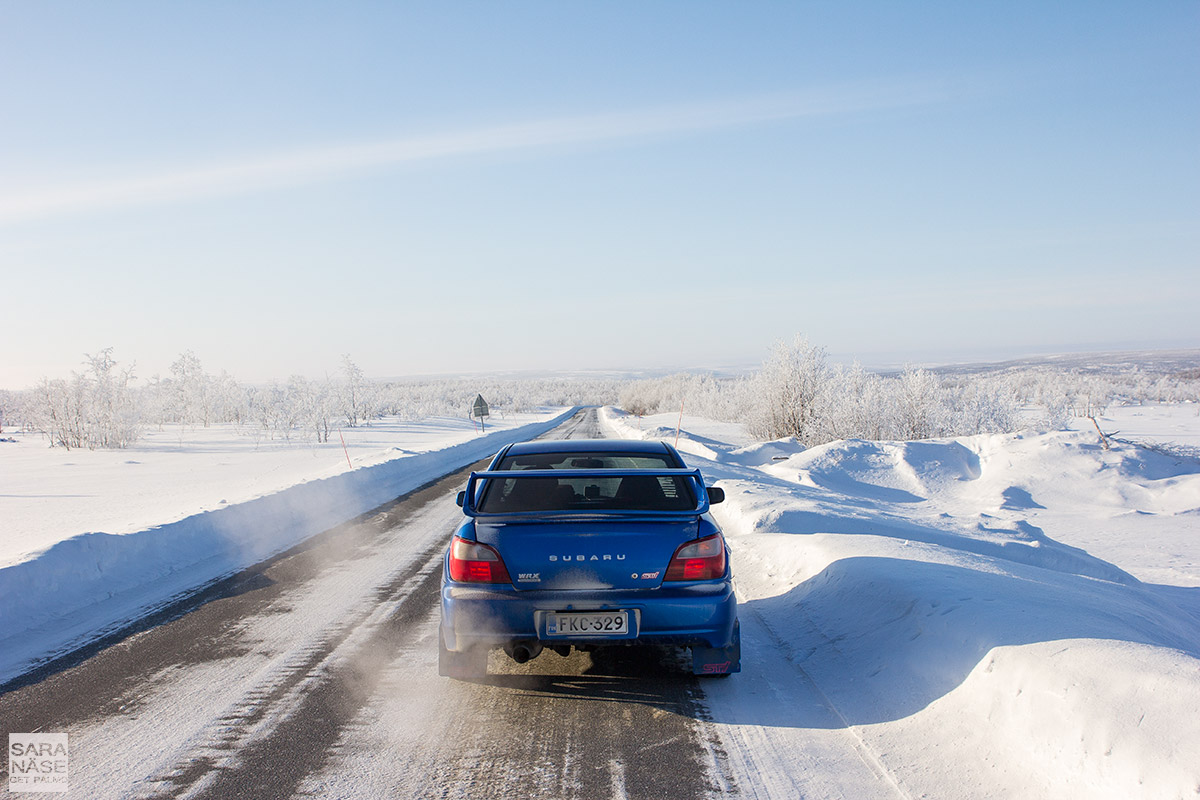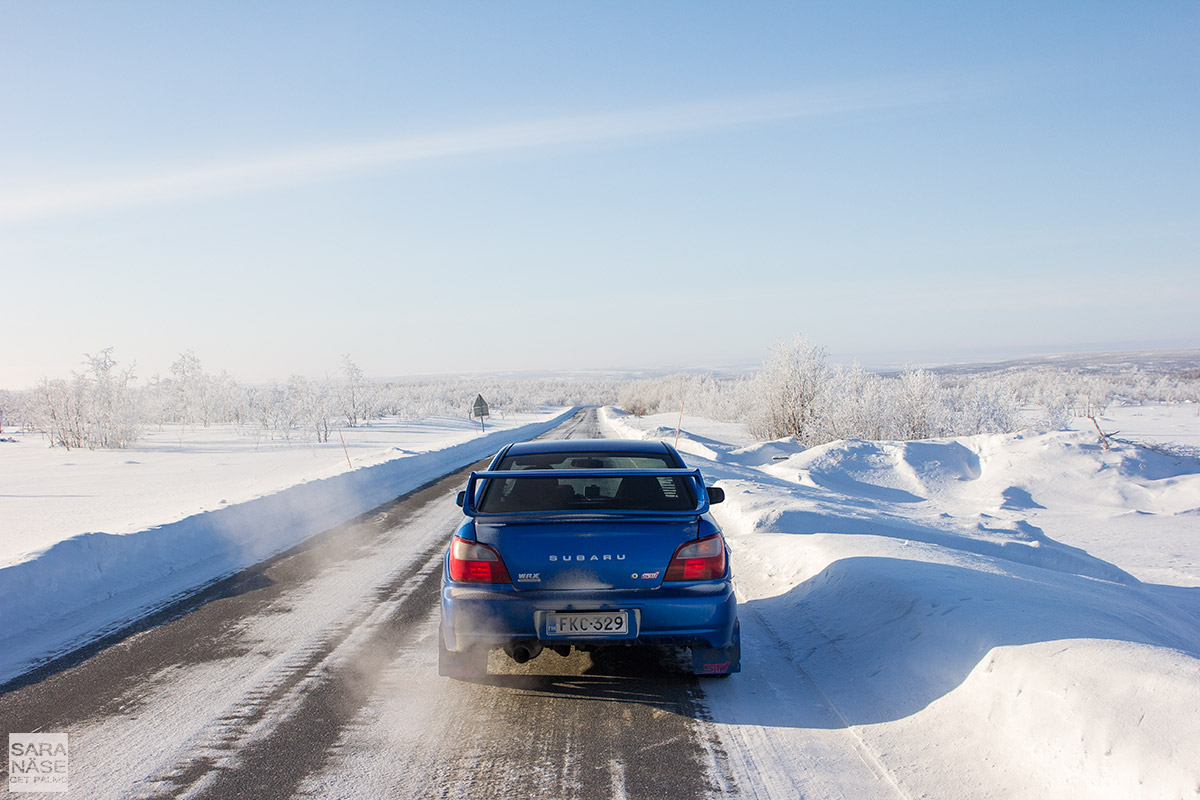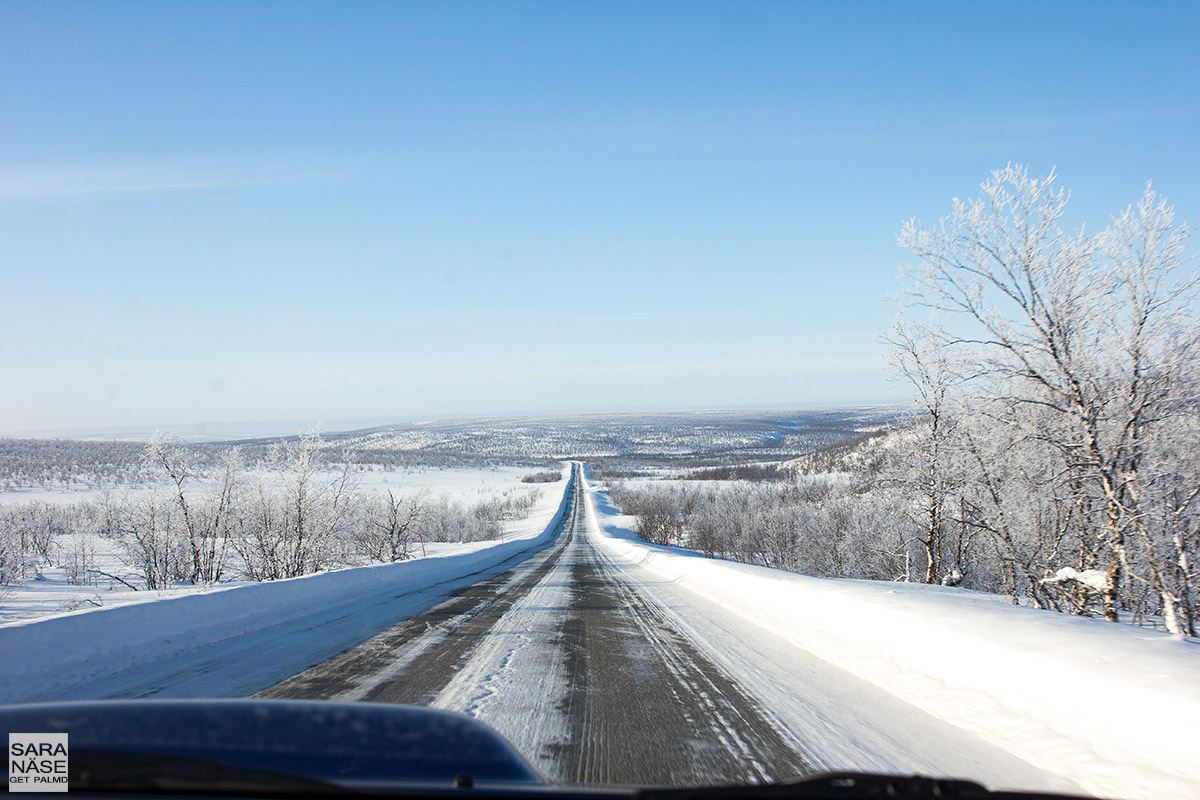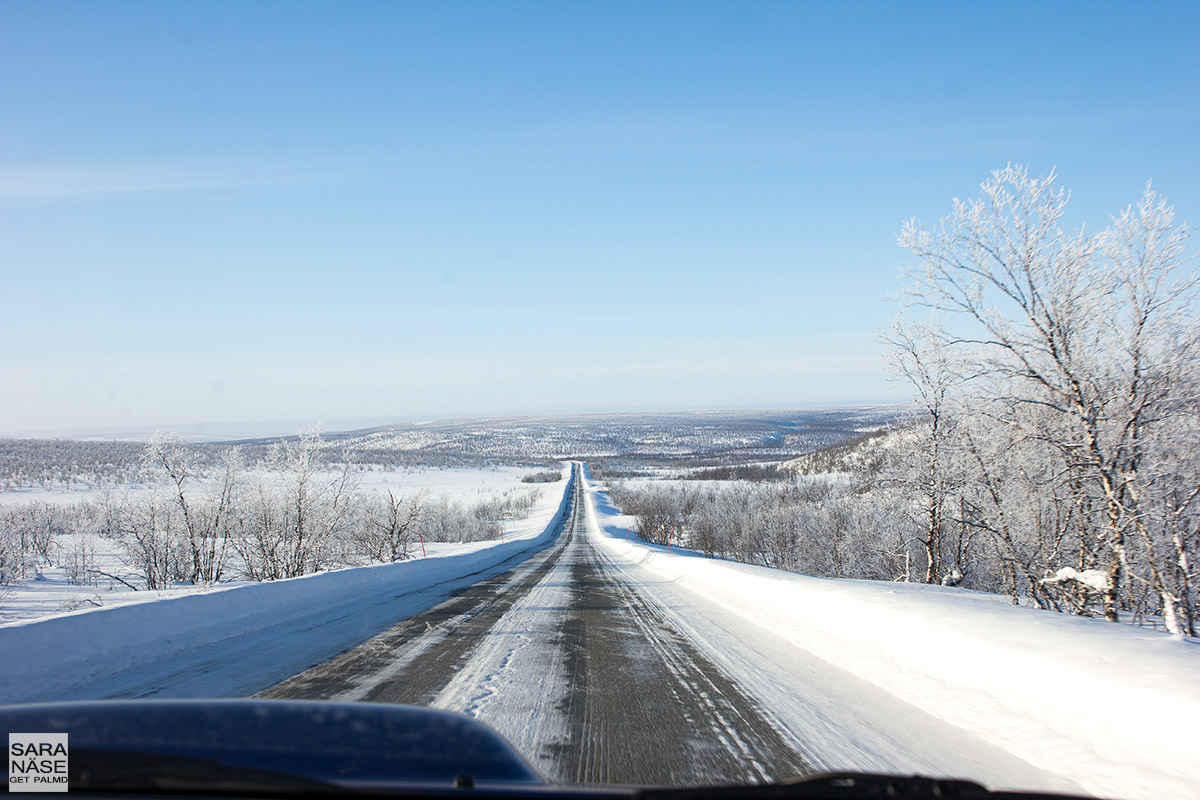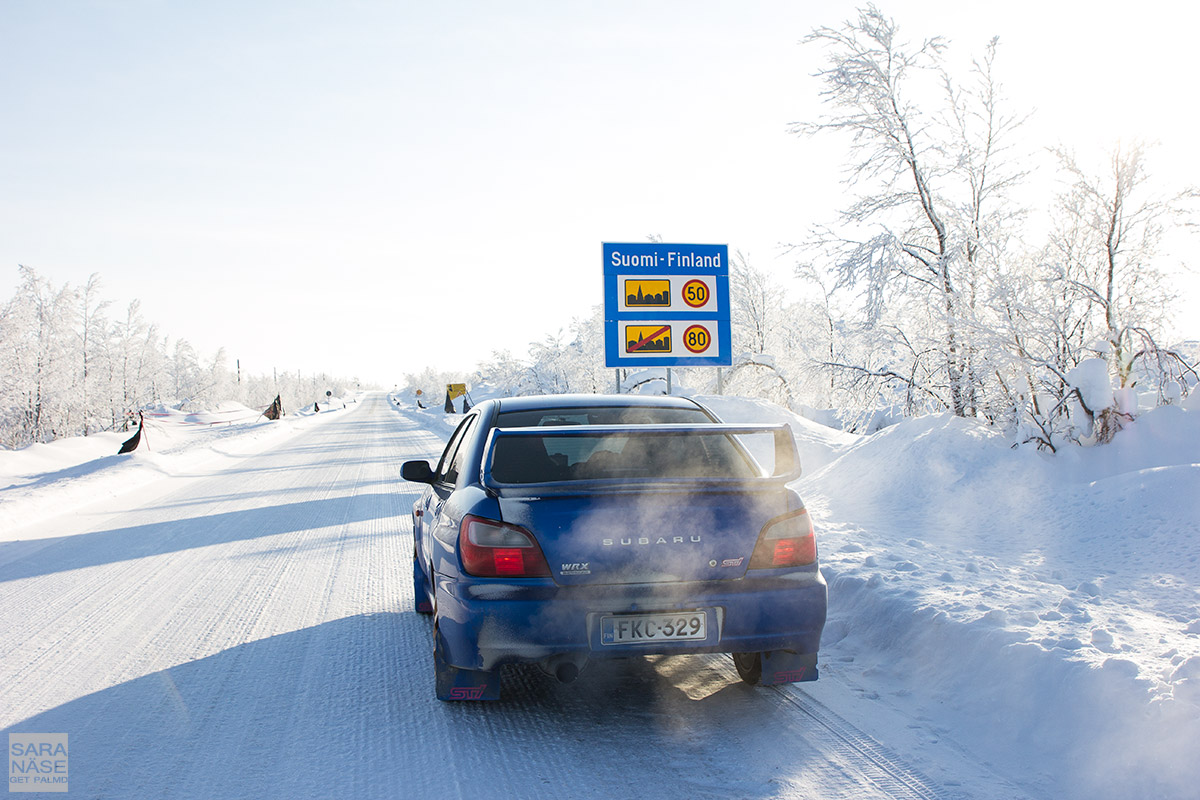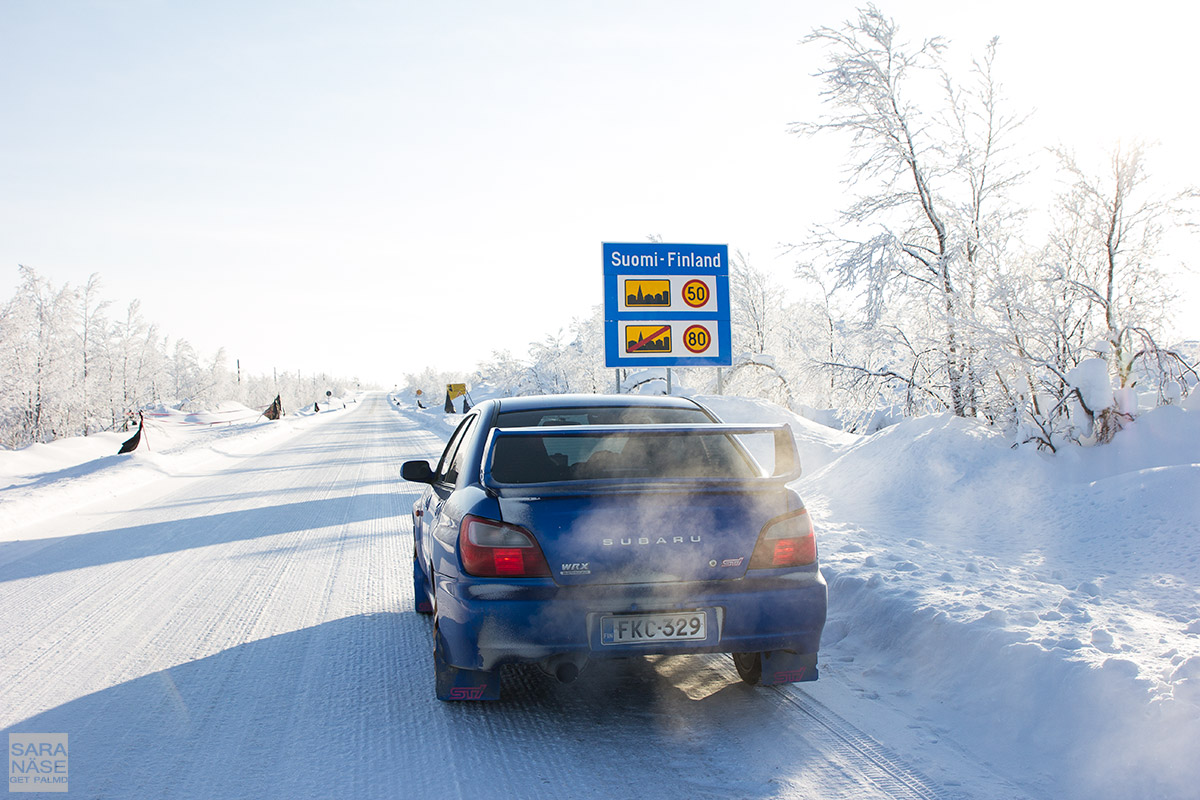 When I woke up the next morning in Ylläs to a beautiful day, the question was what to do next. The drive from Ylläs to Helsinki would have been a boring drive, and a long drive as well, 960 km. Instead I booked a return trip on the night car train from Kolari to Helsinki for the next day.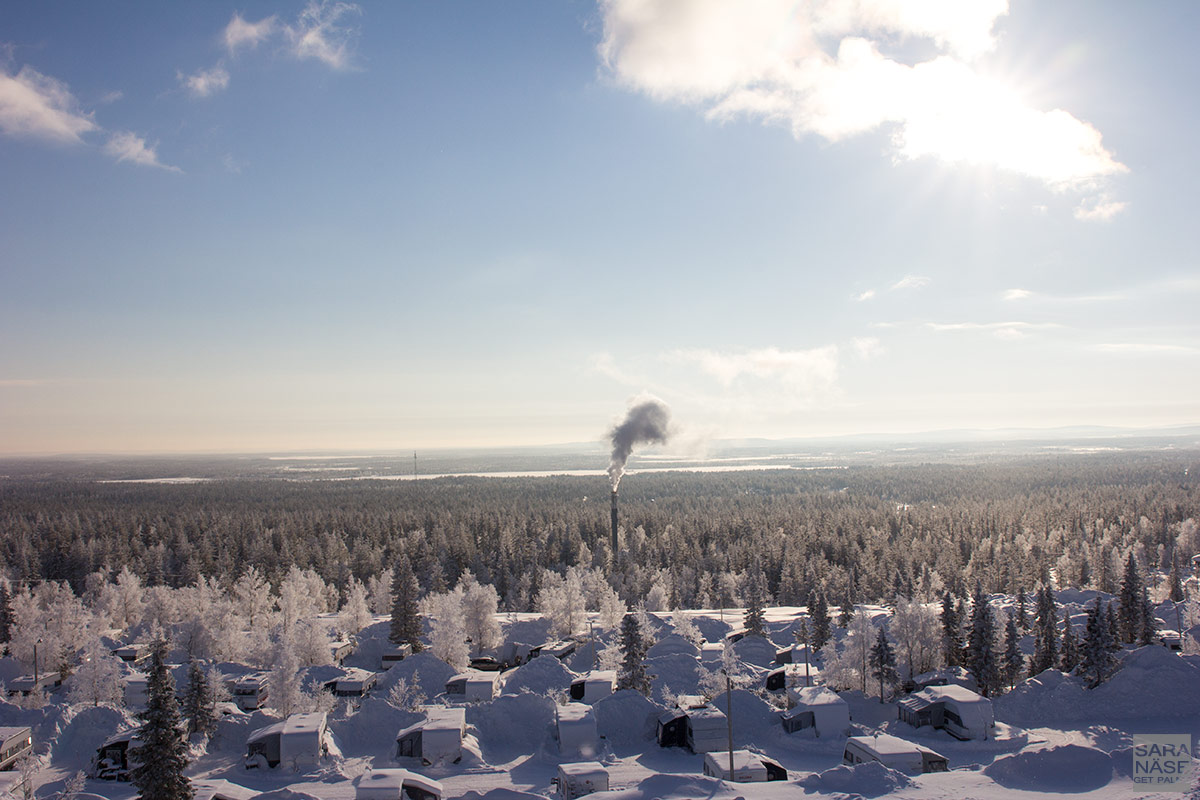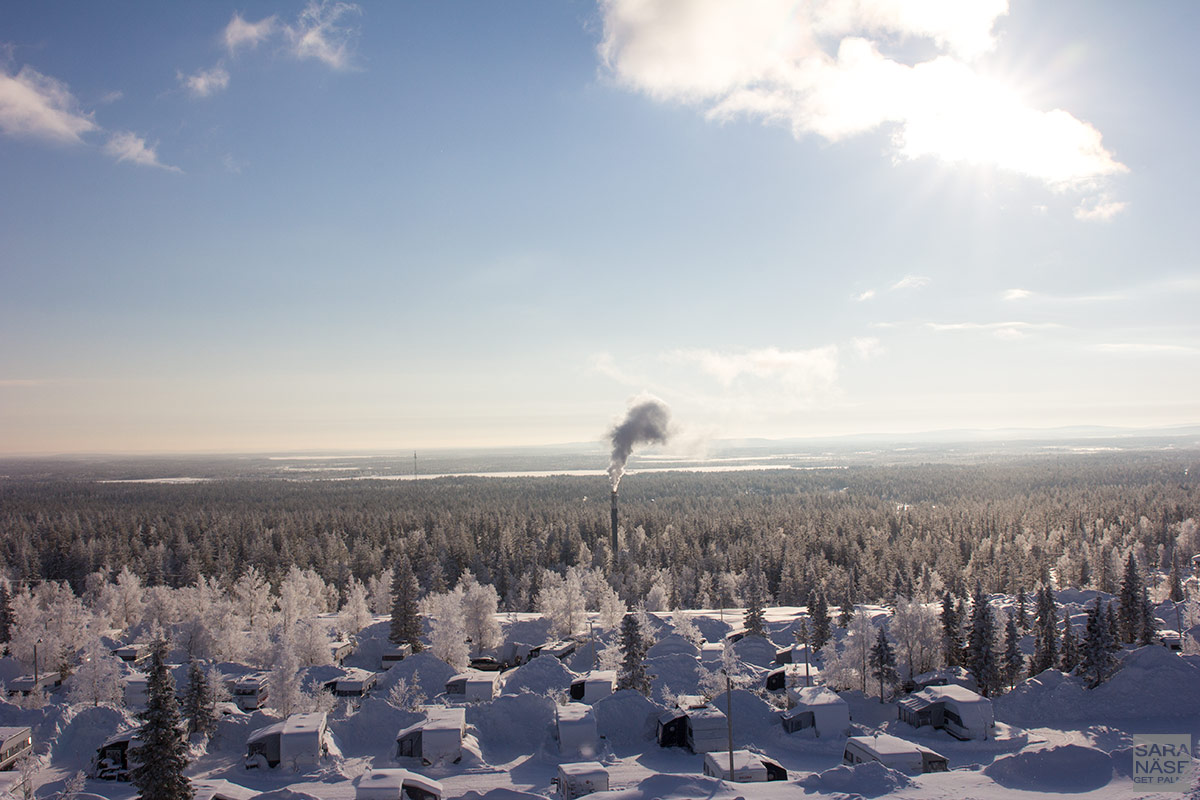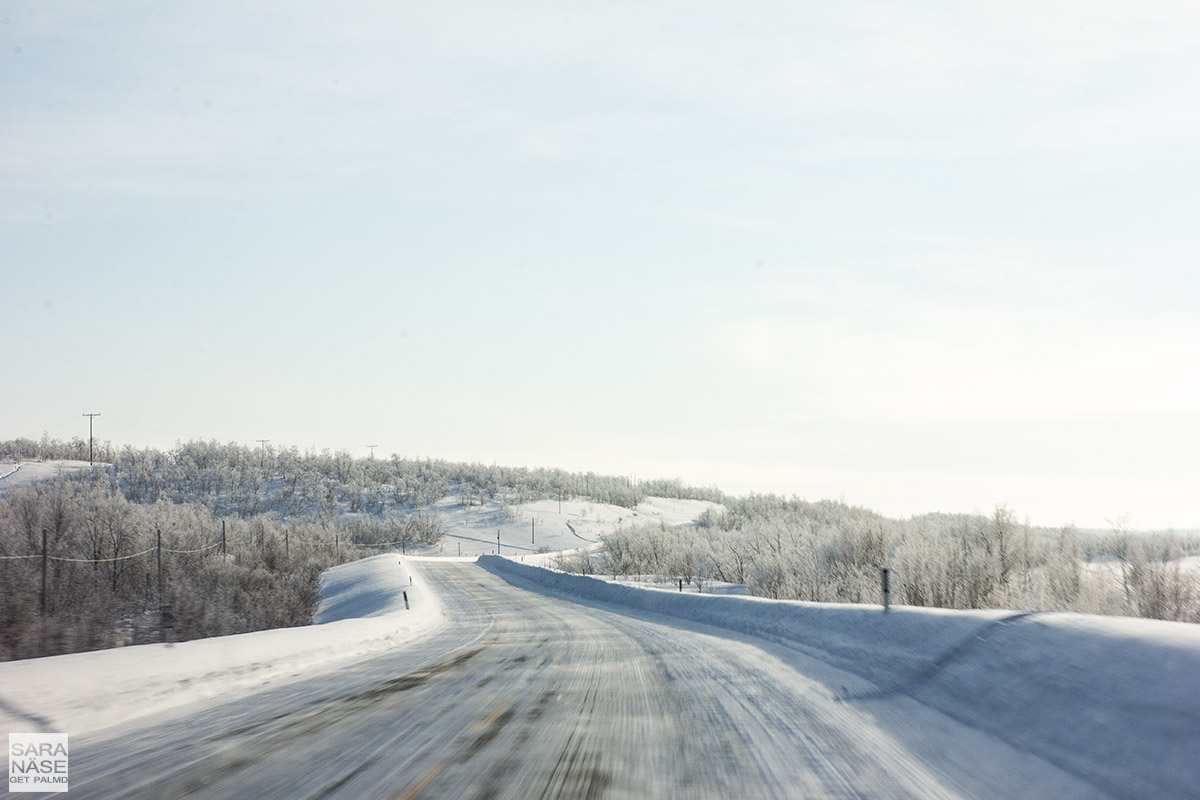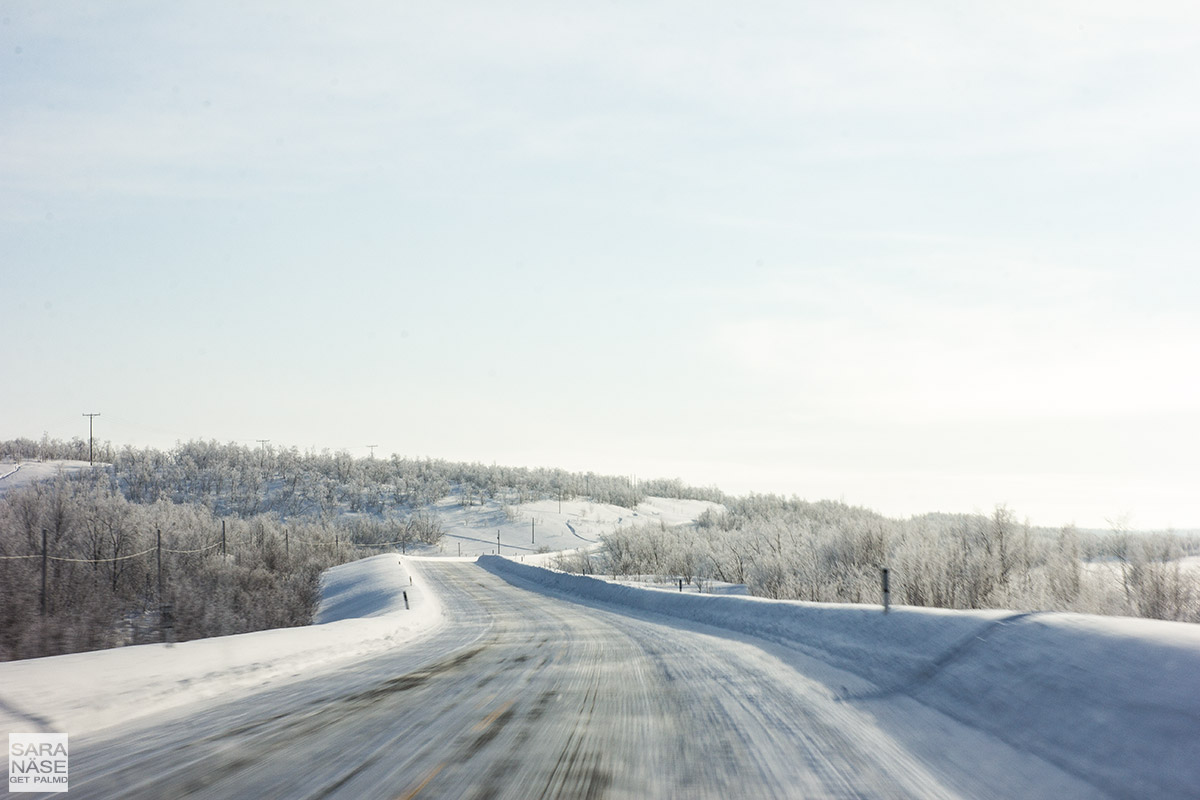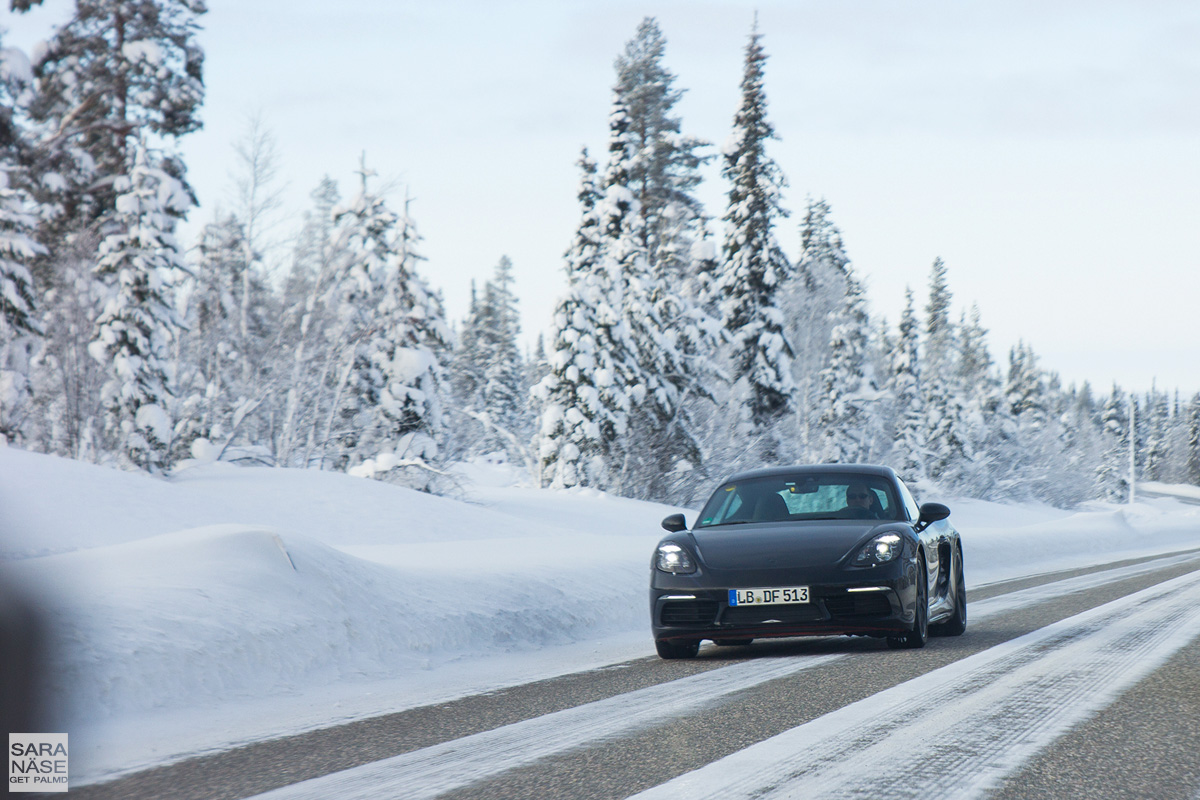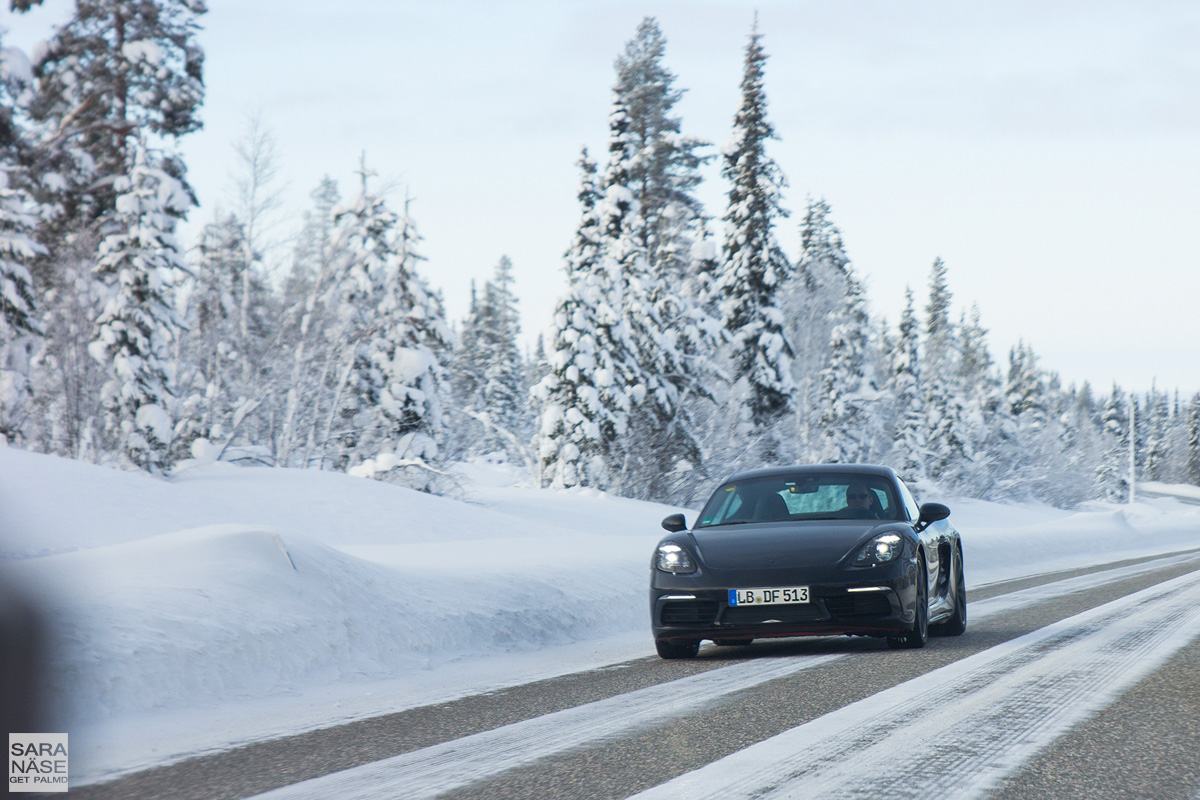 "I still have today and tomorrow left, so where should I drive?"
"Back to Narvik again!"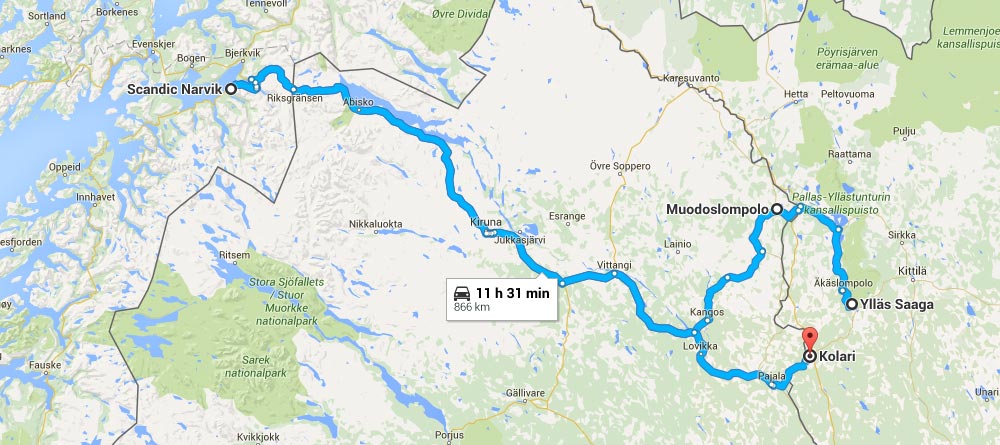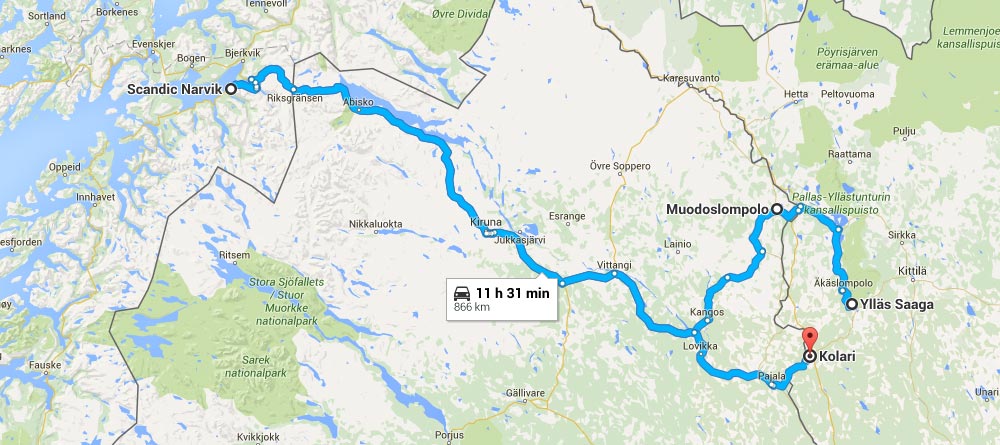 Click on map or here to see the route on Google Maps
This time on a slightly different route to get there though, but I still arrived to the same hotel, Scandic Narvik. After Muonio, when you cross the border to Sweden and drive on Road 99, you have two options. Either continue on Road 99 until it changes to 395 and later E45. Or do what we decided to do and turn right to a road called Keräntöjärvivägen. I do not know if it is anything special in the summer. But if you arrive in the winter, I have two words for you: Drive it! And watch out for the reindeers!