There are road trips you do alone, and there are road trips you are less likely to do alone. Although I have in the past years done almost every road trip featured in this blog as a solo traveller, and love all kind of adventures, a road trip alone to Lapland and Norway in the winter never even crossed my mind. The list of roads that should be driven is long. Roads are checked off when they have been driven, and new roads are constantly added. It is a lifelong journey – road tripping.
My list did however not have a single destination I wished to experience in the winter. Not even one.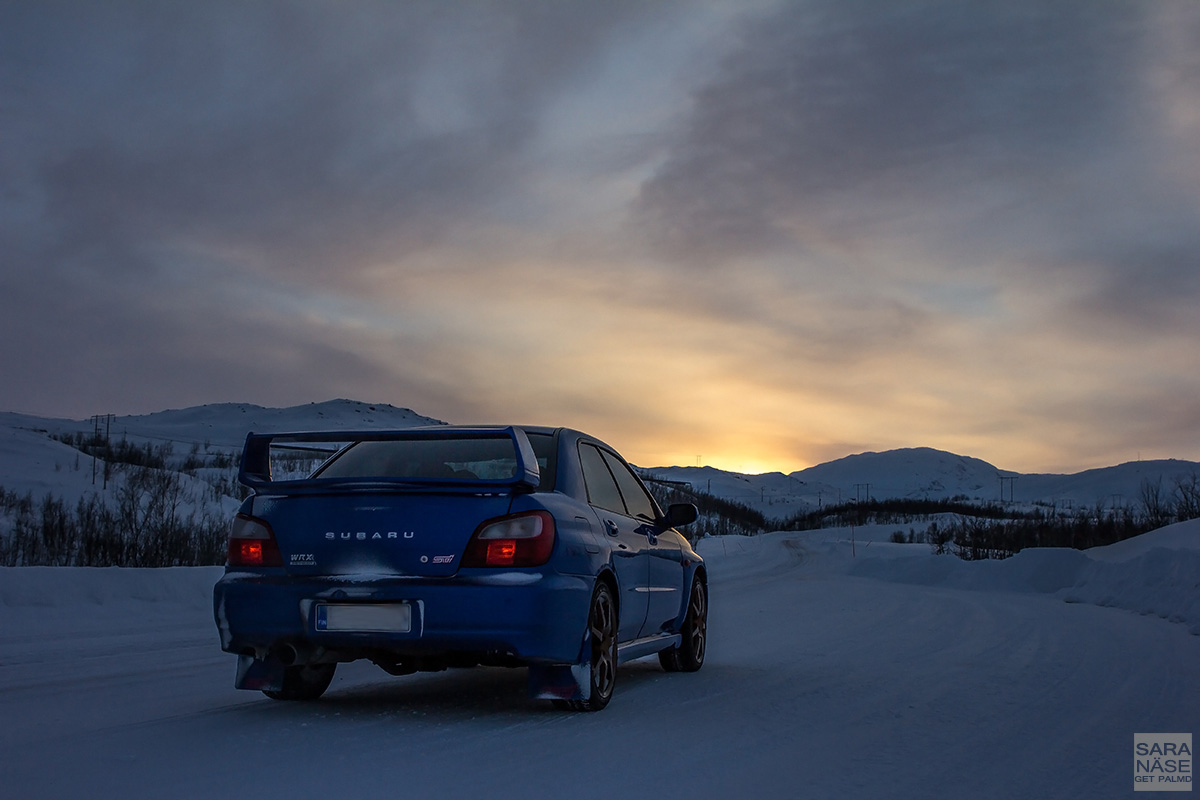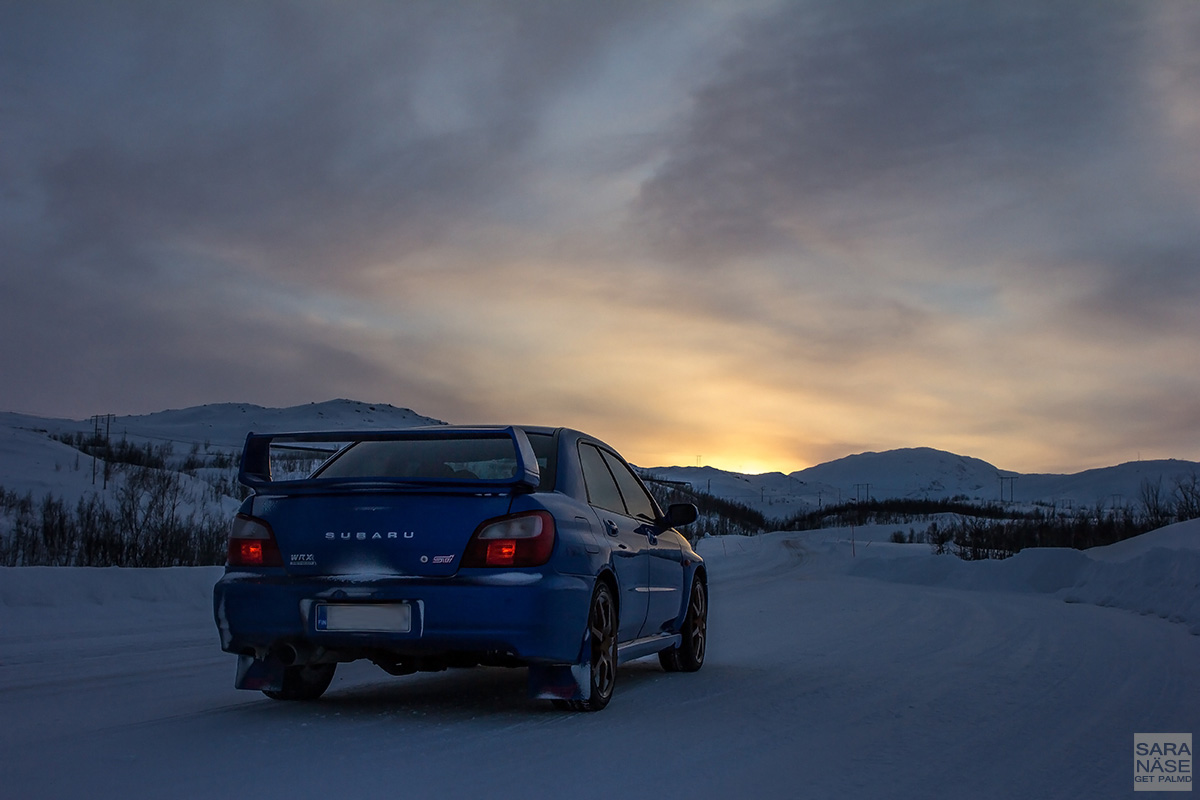 Despite being born in Finland I believe my driving skills on snow and ice are what I would call survival skills. The level of skills you need to get from A to B in one piece in the winter, without getting stuck, or ending up in a ditch because you for a moment think you can take on the corners as fast as you do in the summer. To drive the same speeds on icy roads that I feel comfortable reaching on tarmac in the summer is not something I would even attempt. So when I occasionally pictured myself doing a winter road trip it was a little like "oh, I would have to go so slow, luckily spring is soon here I can wait".
Because warm asphalt heated by the sun is more my cup of tea, a road trip like this was quite low on my wishlist.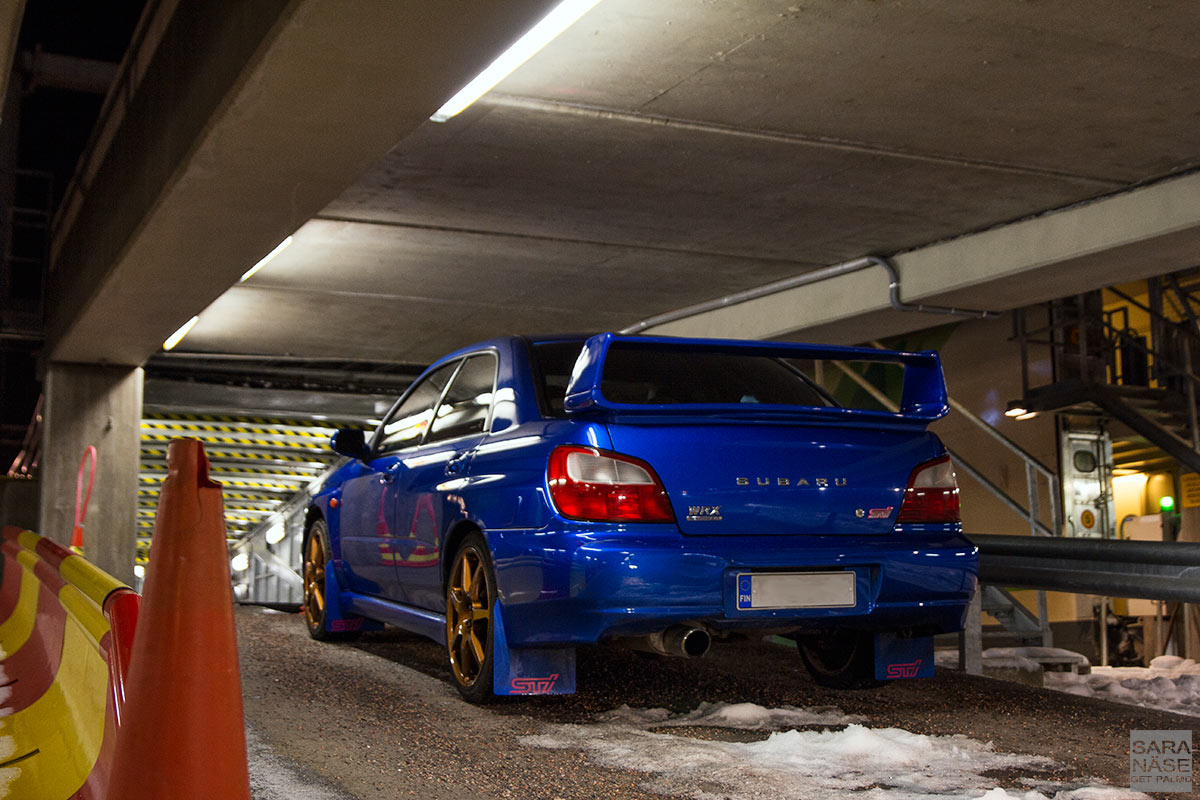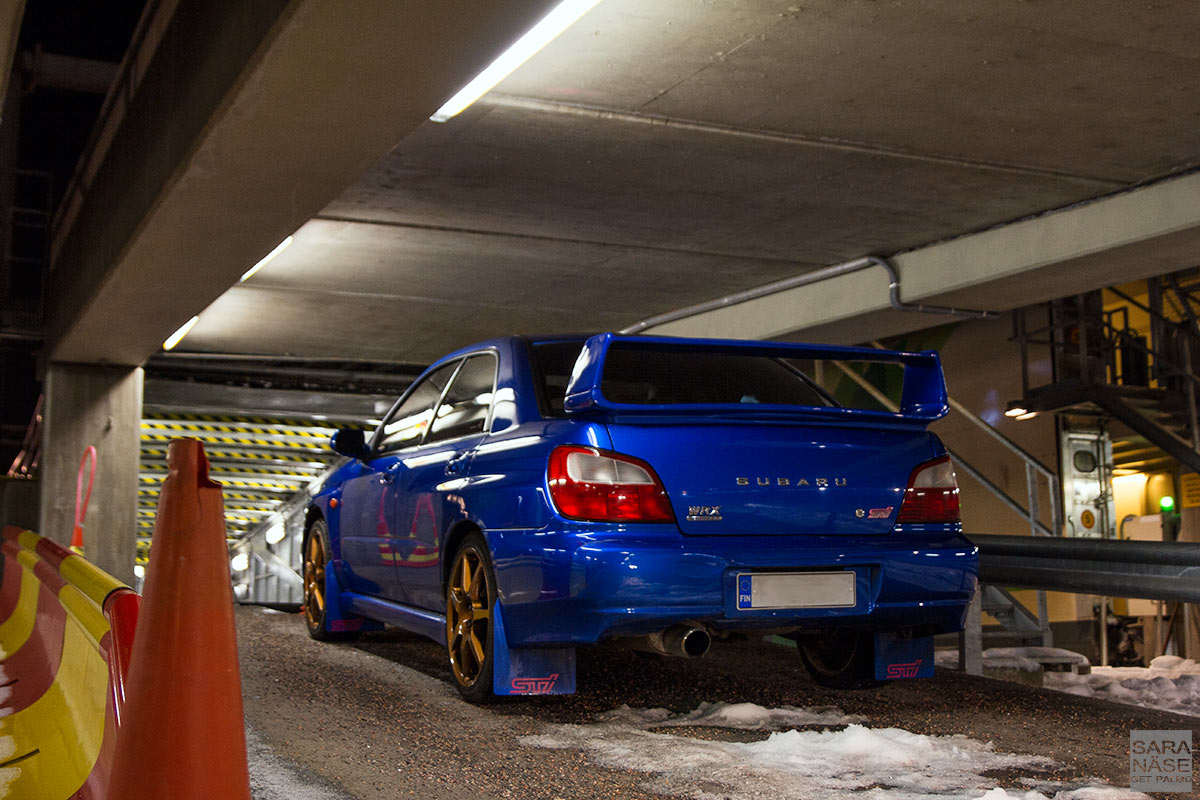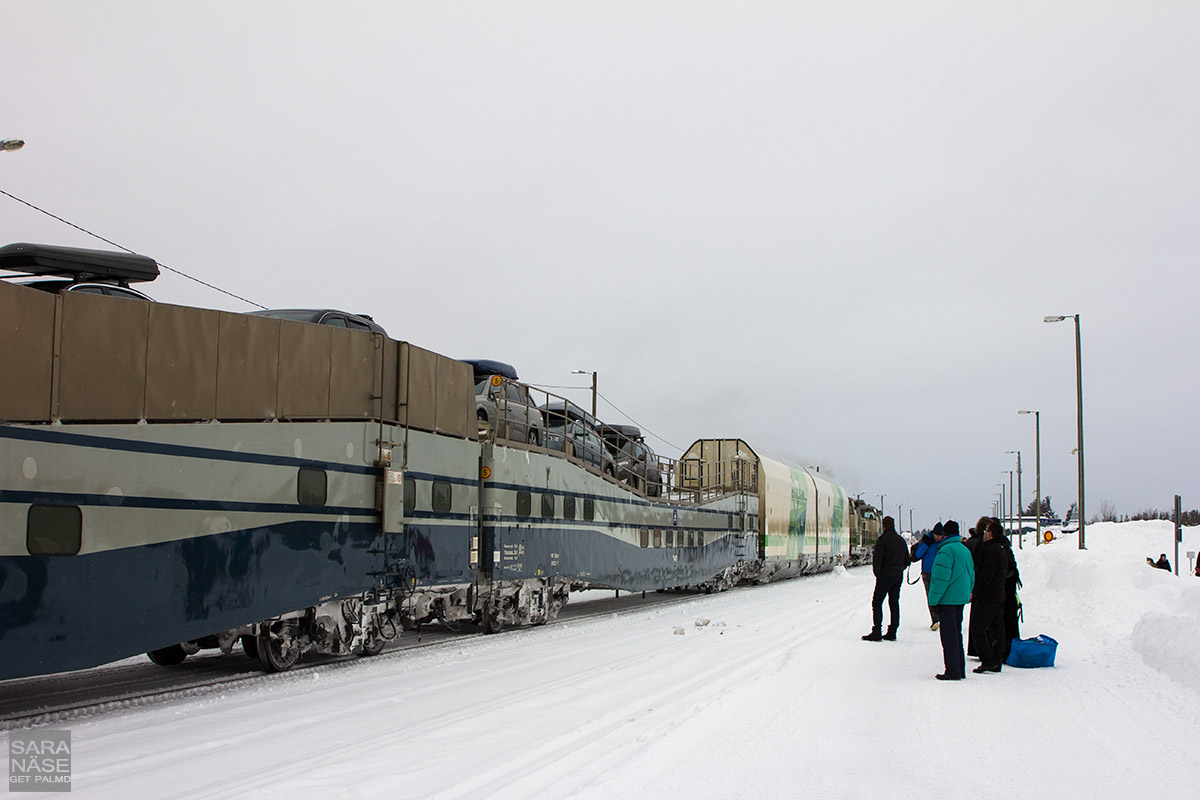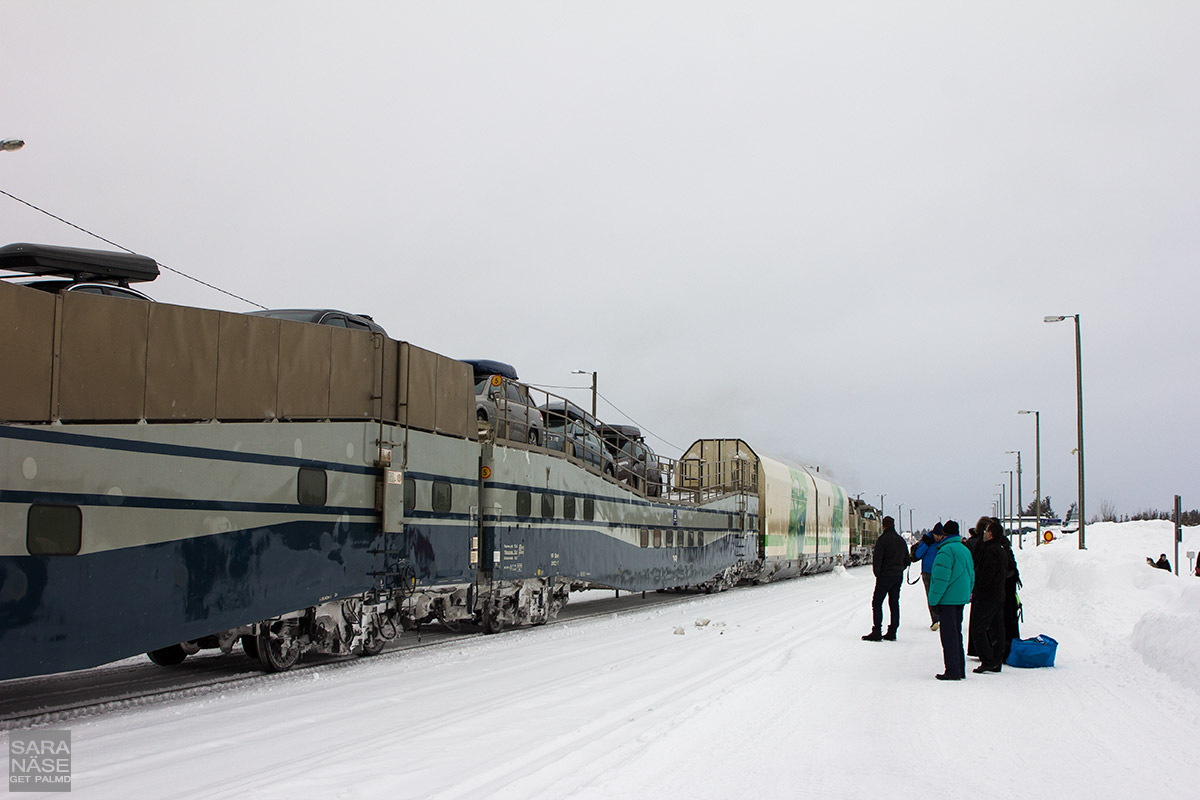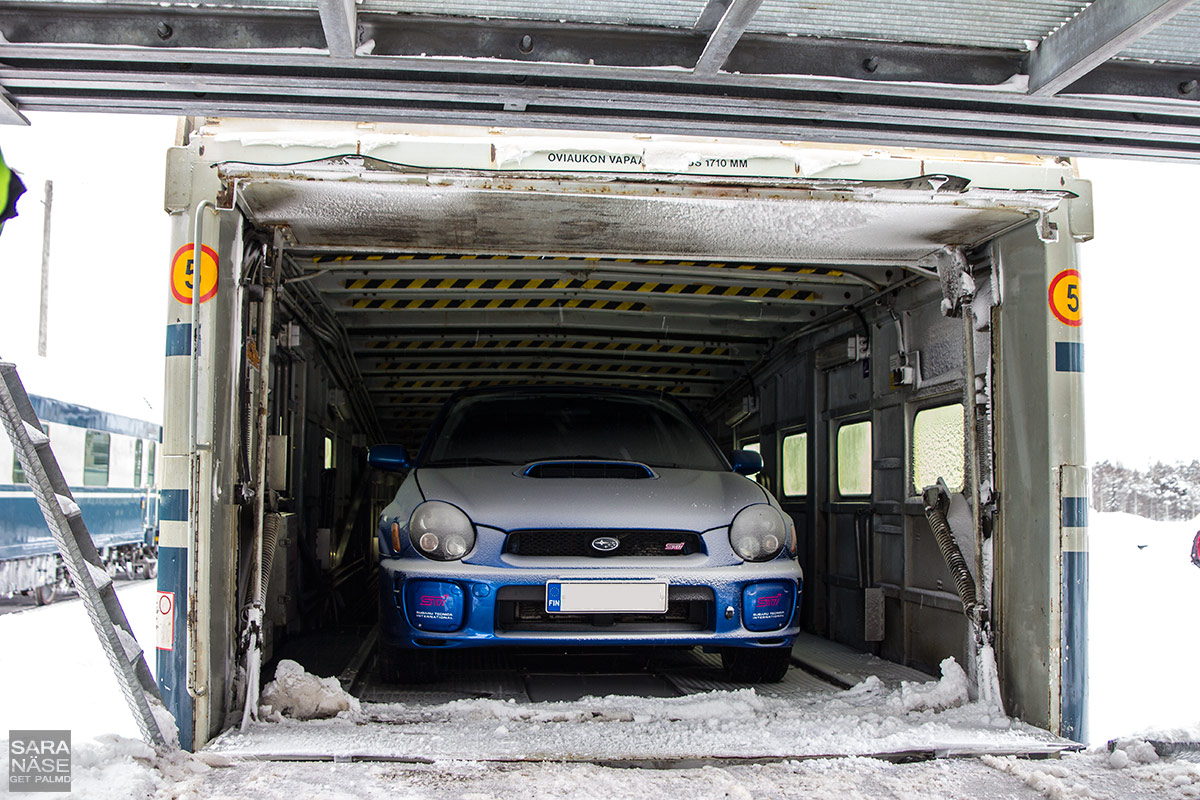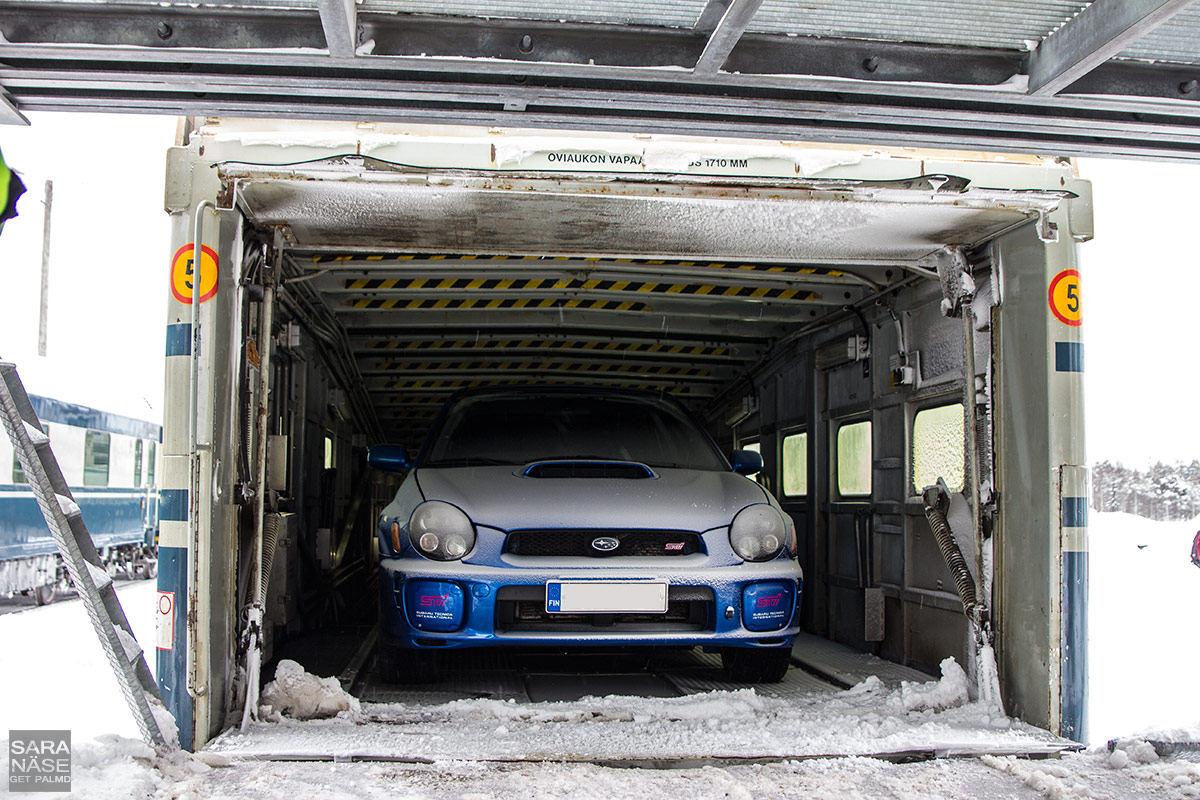 Later I however found myself in a bunk bed in a sleeping cabin, on an overnight train from Helsinki to Kolari (Finnish Lapland), with a blue Subaru Impreza WRX STI Prodrive in the car-carrier wagon. Toilet in the hallway, no shower to be found anywhere, and about 13 hours on board. It might not sound that fancy but the truth is I do not know if I have ever been so excited before – I was hyped. I can book flights to Dubai, rent a Ferrari, and drive Jebel Hafeet. I can also book flights to Malaga, buy laps in an Elise, and race Ascari.
Instead I had train tickets to Lapland with a car and a road trip in the north ahead.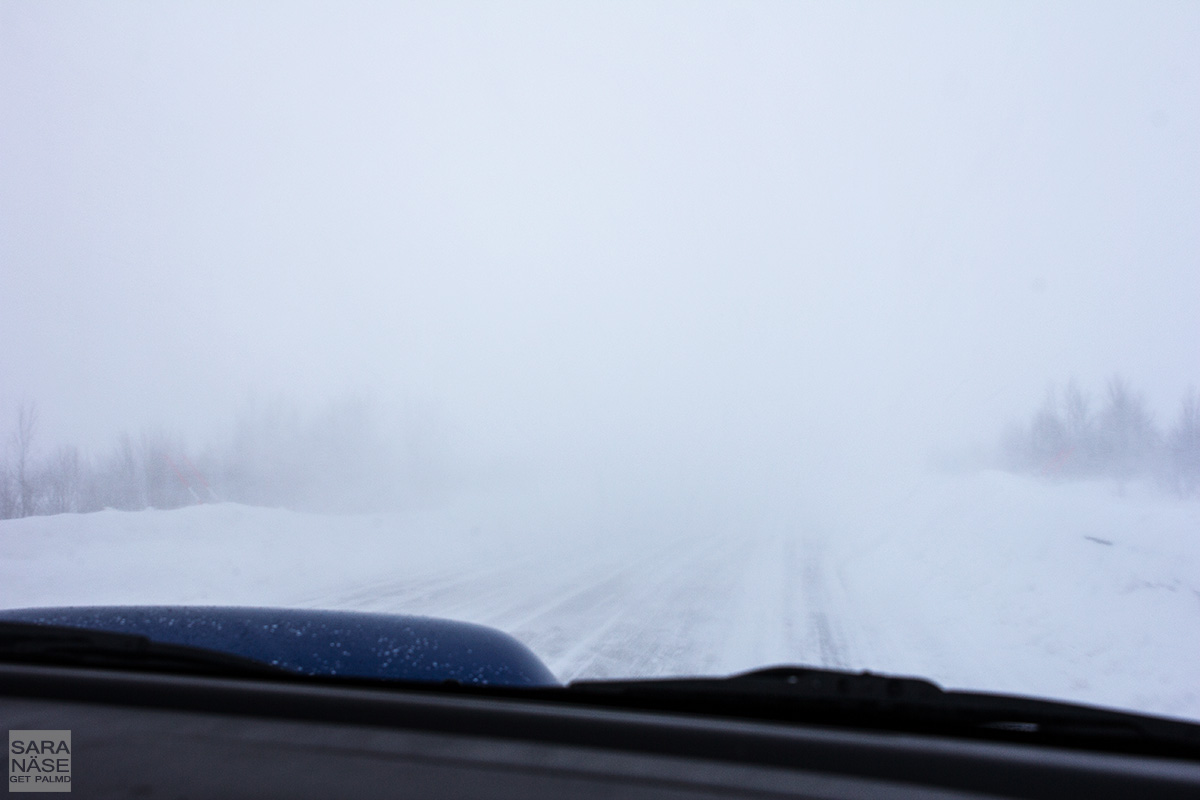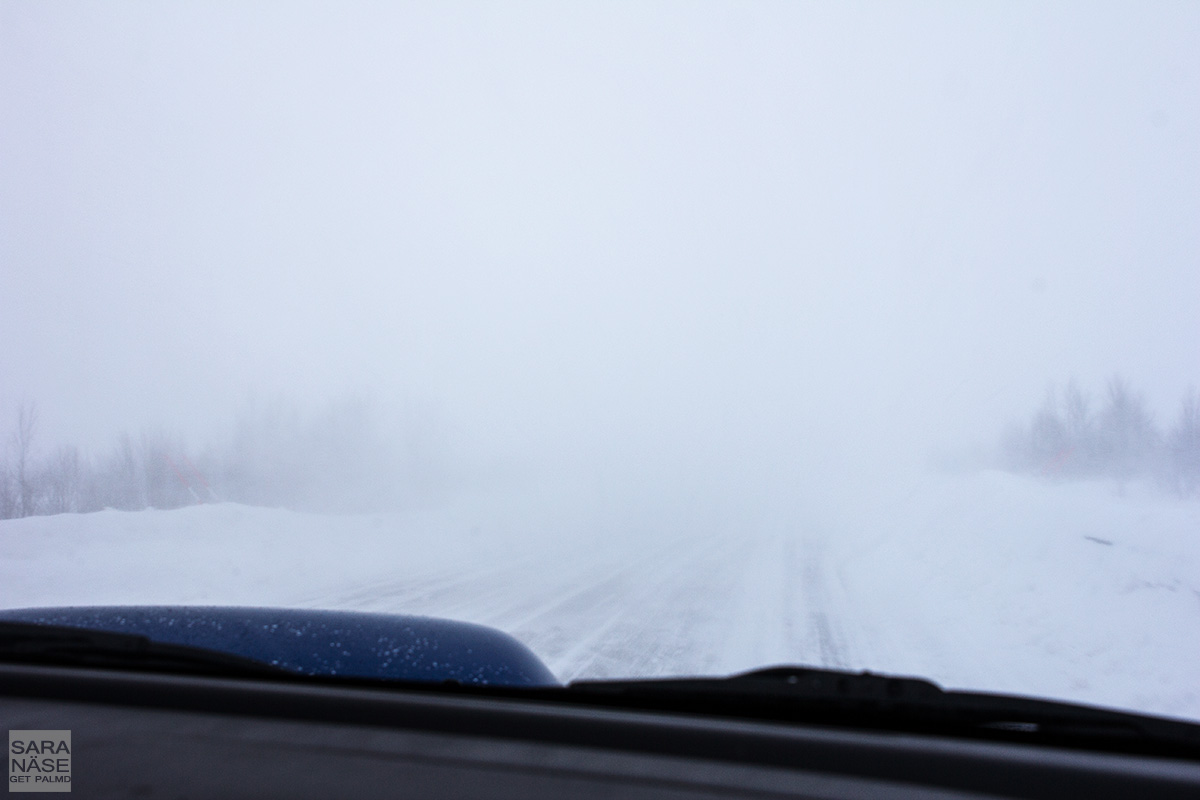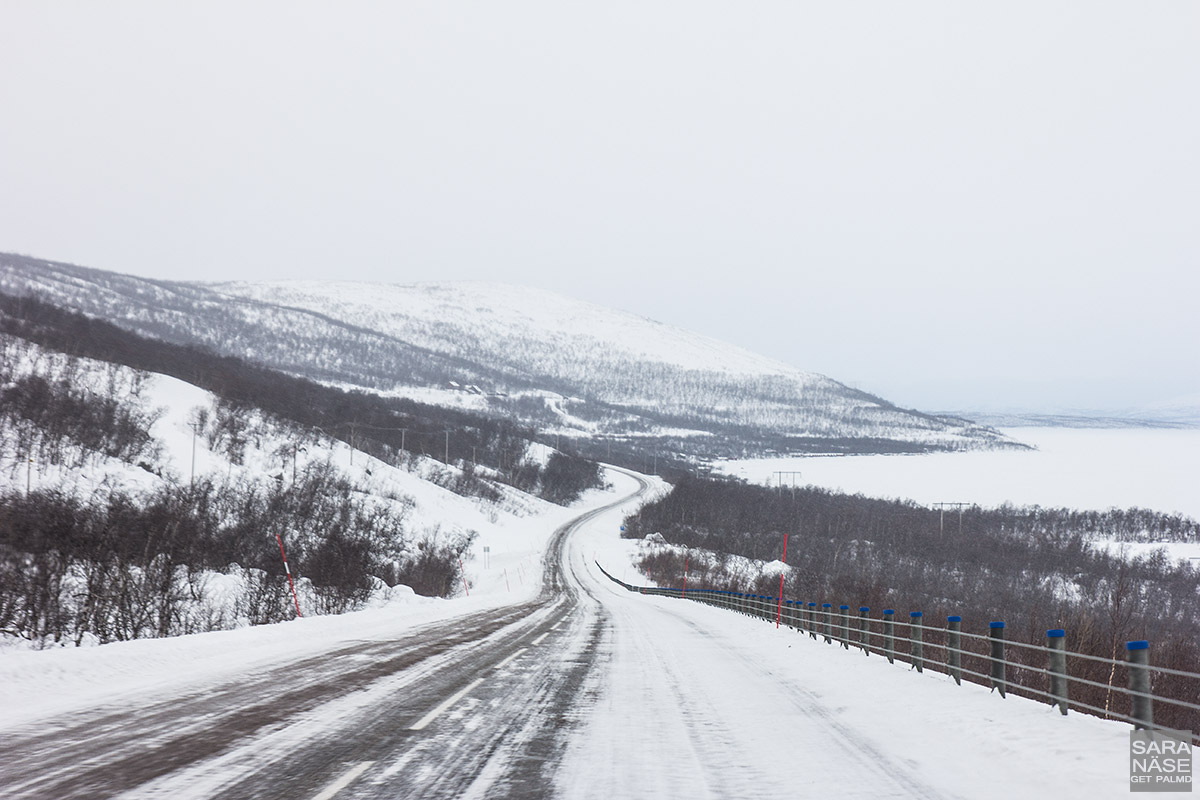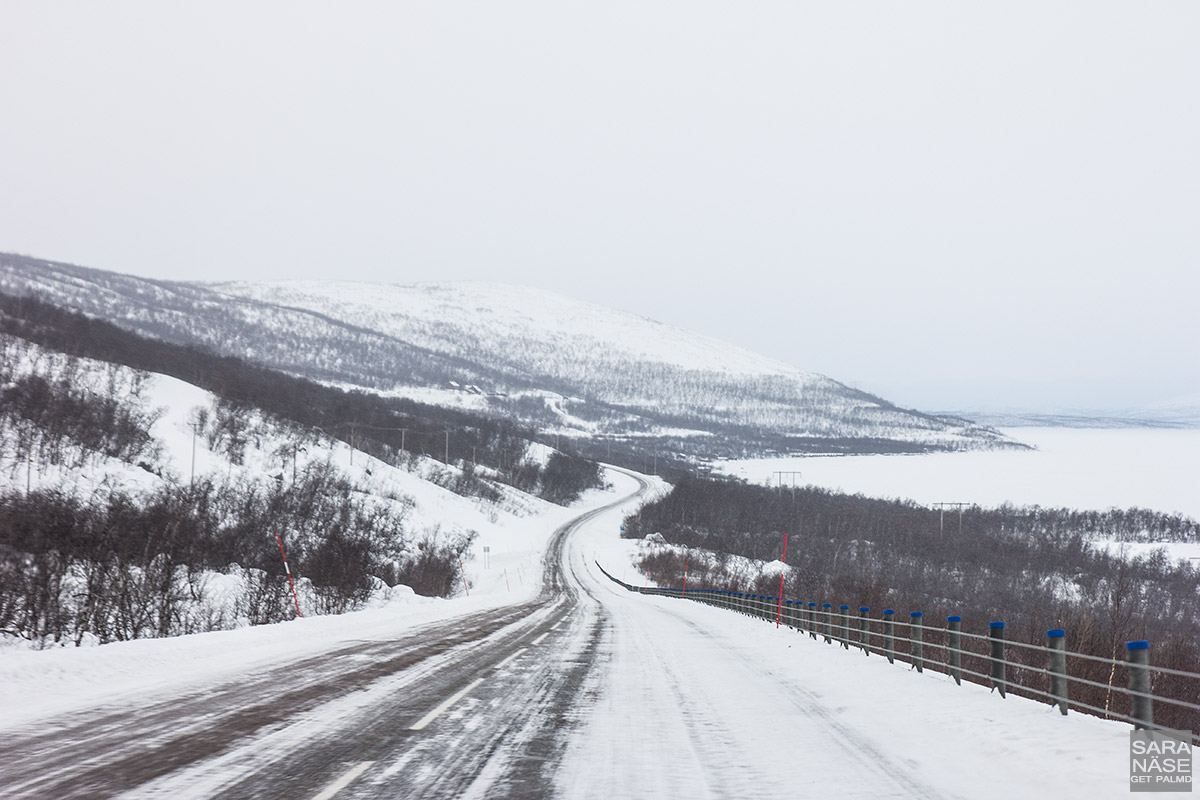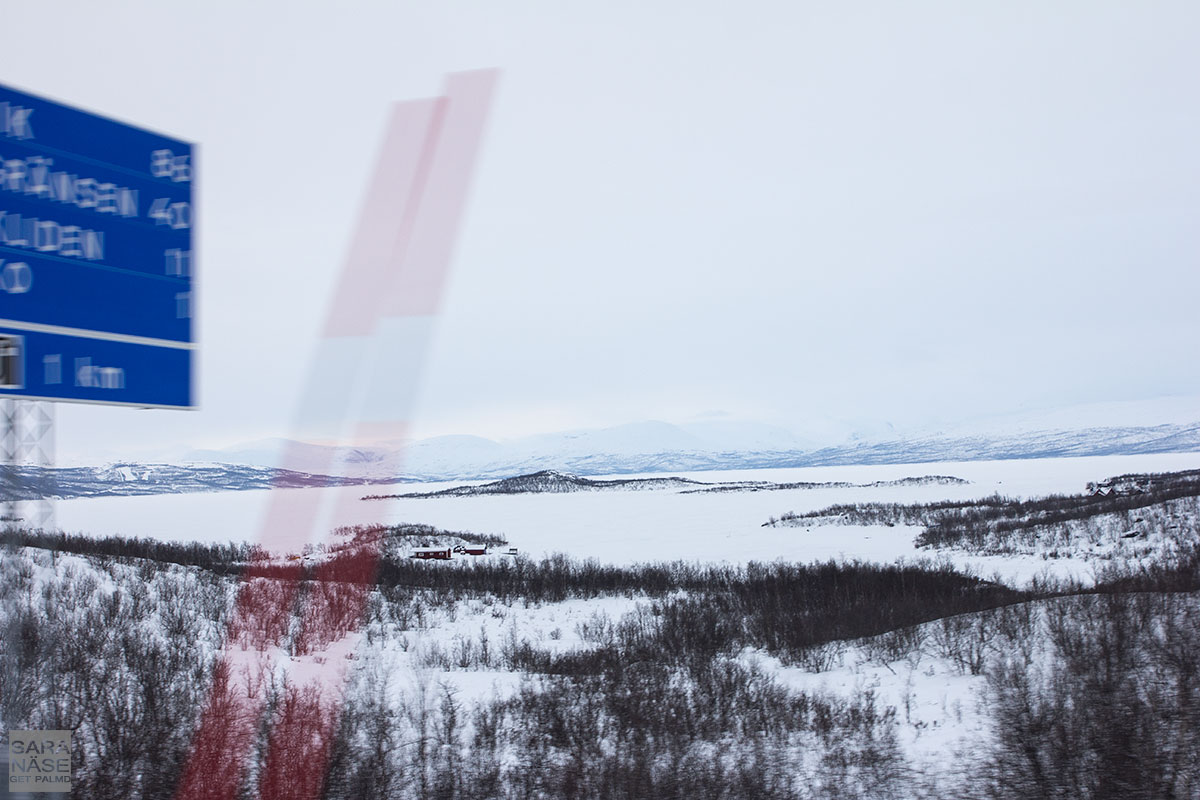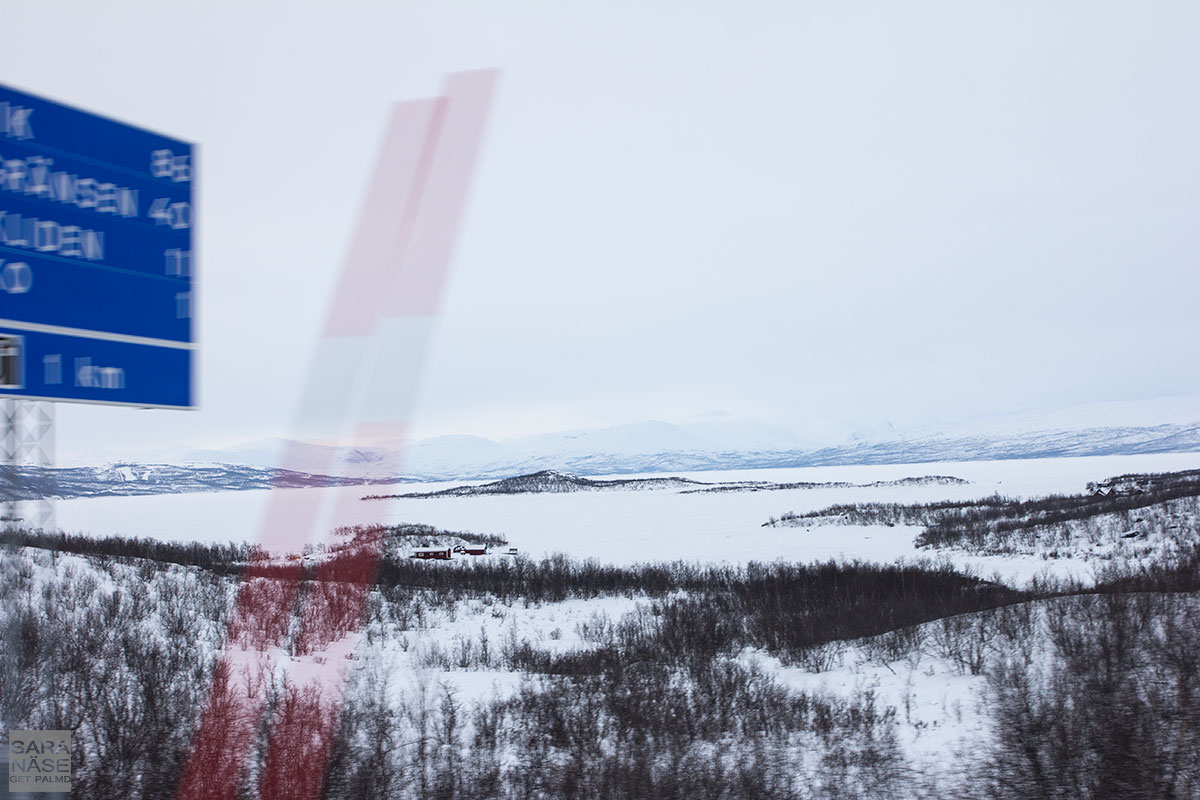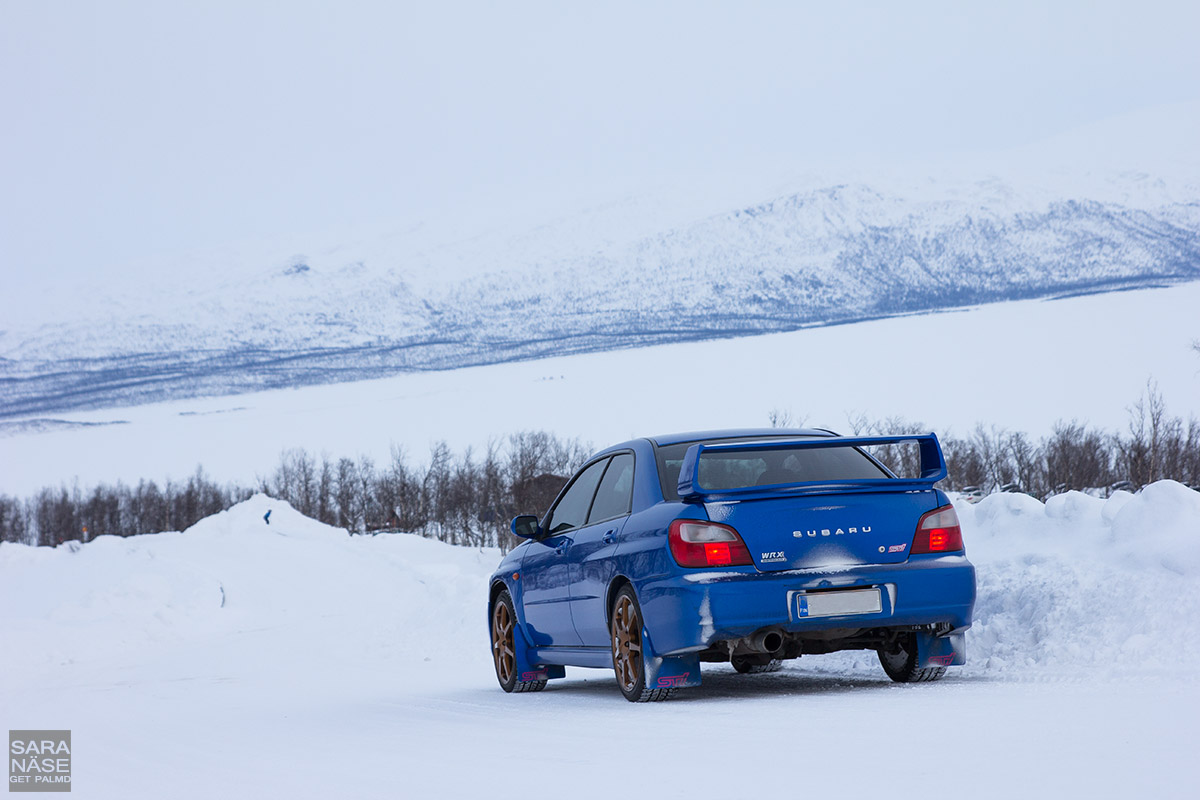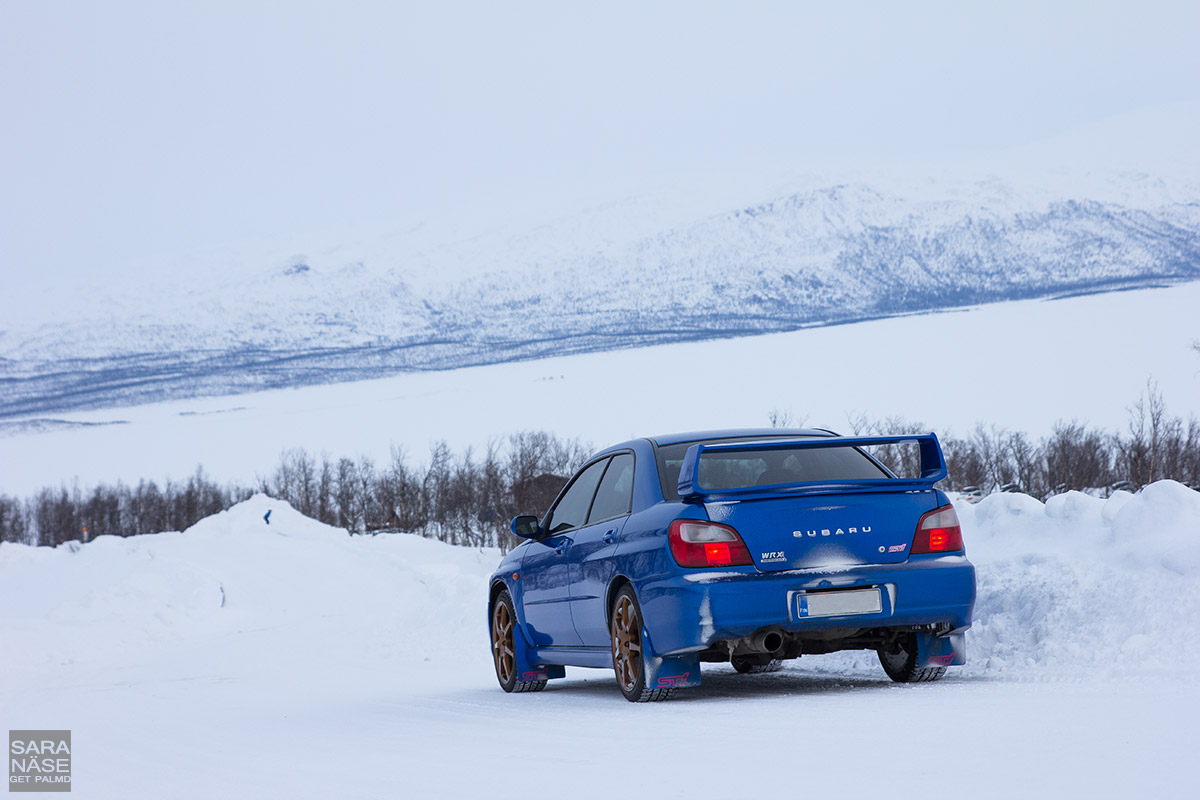 My friends who know me well know I am crazy about Subarus. Oldschool Subarus with a spoiler big enough to make it look like a proper WRC car. If young guys do not turn their heads when you arrive it is not big enough, or loud enough. I love the Subarus that still make your day playing genuine turbo sounds while driving, a sound so good that they bring out the child in you wherever you go, because the best "swoosh" and "pssht" can be heard between second and fourth gear after 4500 rpm no matter if you are on the highway or in the city. They forgot about that part when building the most recent WRX STI, the louder the better right? At least with Subarus… (Growing up is optional)
With that said, the choice of car could not have been better for the trip. I have a soft spot for Imprezas and add words like WRX, STI and Prodrive – even better.
This was not a slow road trip.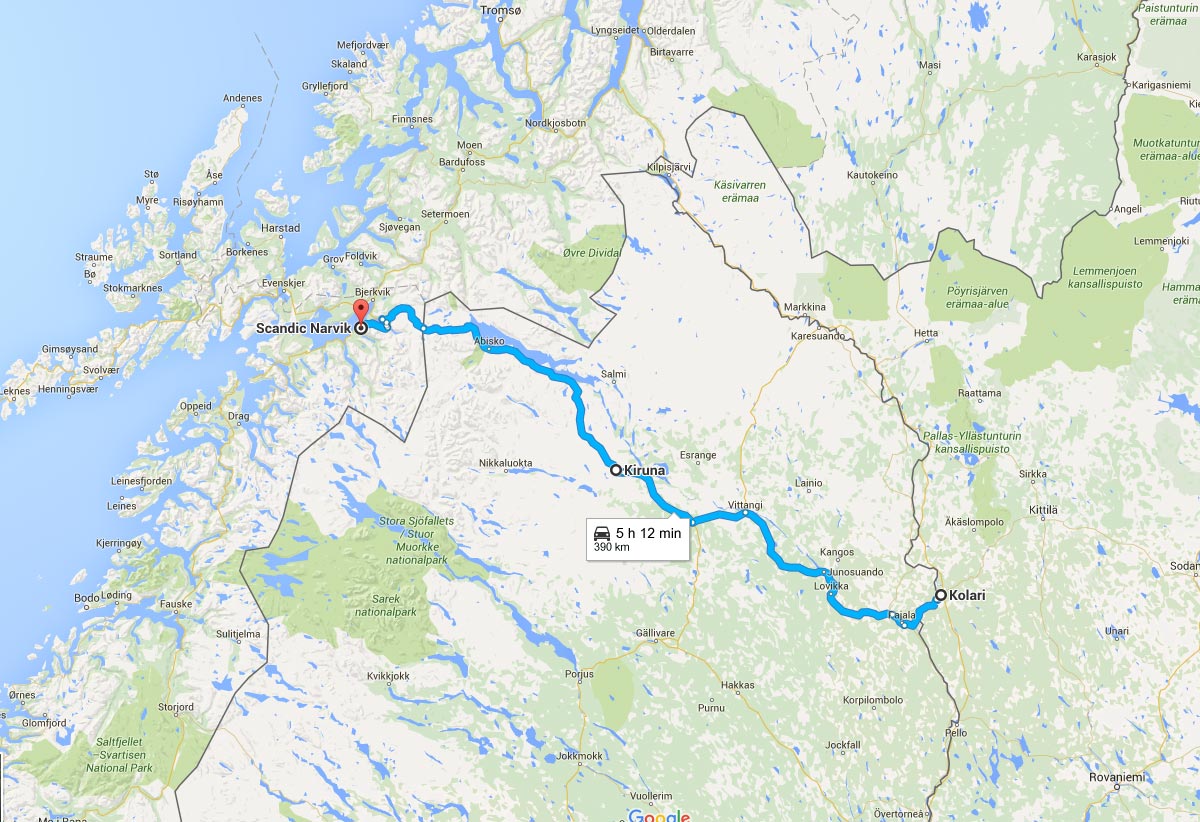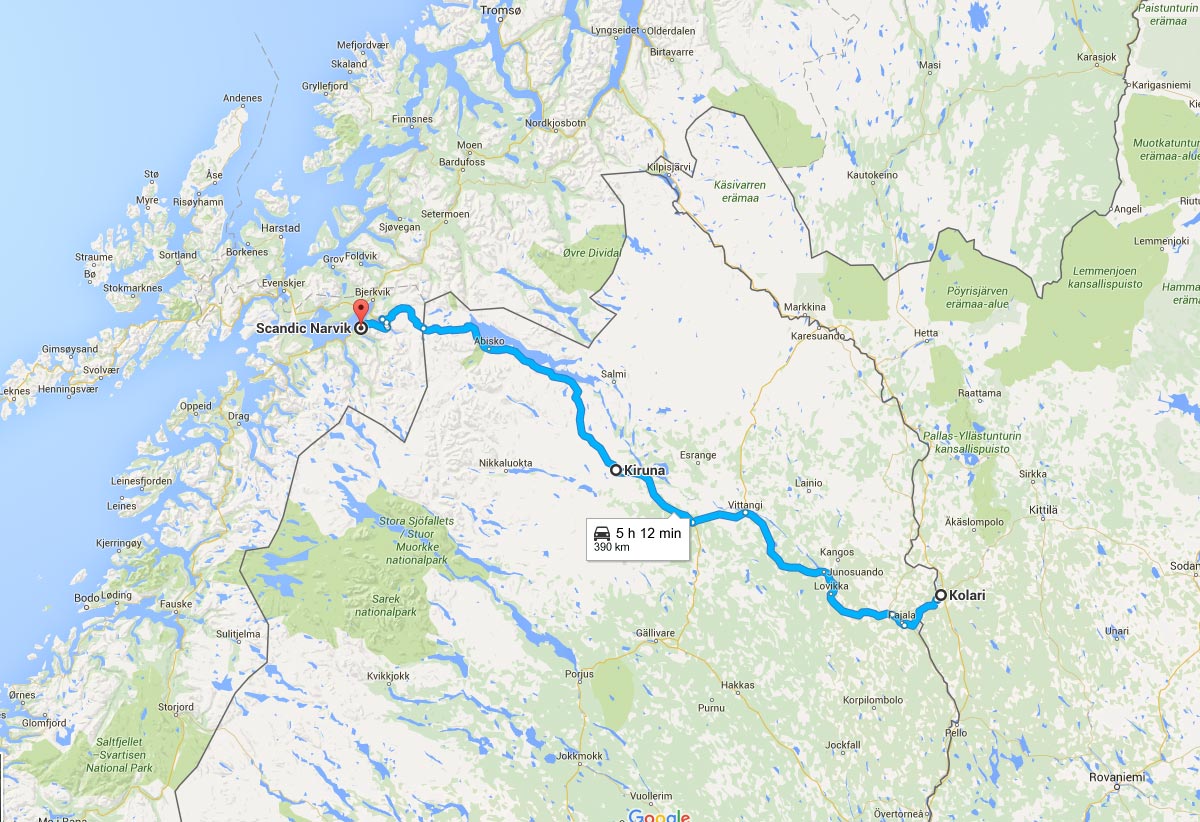 Click on map or here to view route on Google Maps – and if you stop in Narvik, Scandic Narvik is a nice hotel
The first drive between Kolari and Narvik in Norway was not even the most spectacular drive on this trip, but for me who had only been to Lapland a couple of times before everything was still so new. More than once I thought "Wonder if they ever get tired of these landscapes, the people who see this everyday". To say it was beautiful is an understatement, the landscapes were gorgeous. I reached the top of Riksgränsen, the border between Sweden and Norway and also the location of a very nice driving road, when the sun was setting. I can look back at photos from this trip and find it hard to choose a favourite moment, but this qualifies for a top position on the list.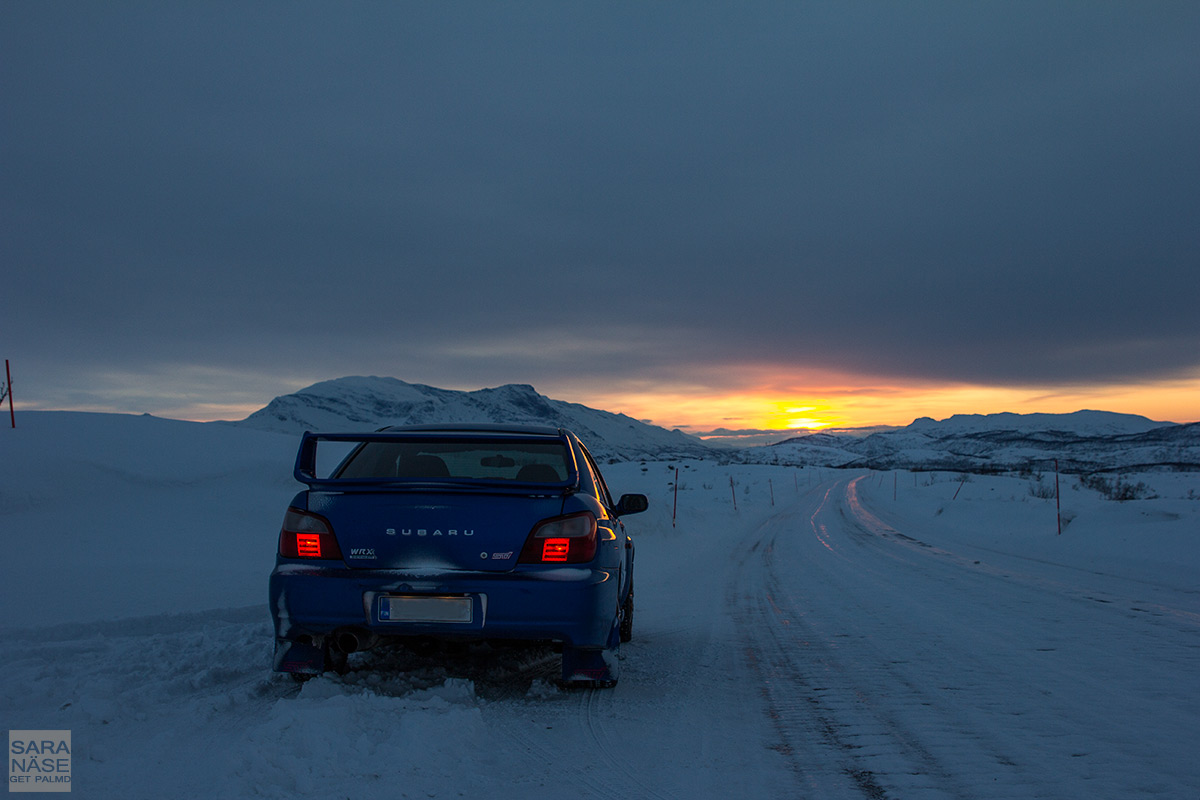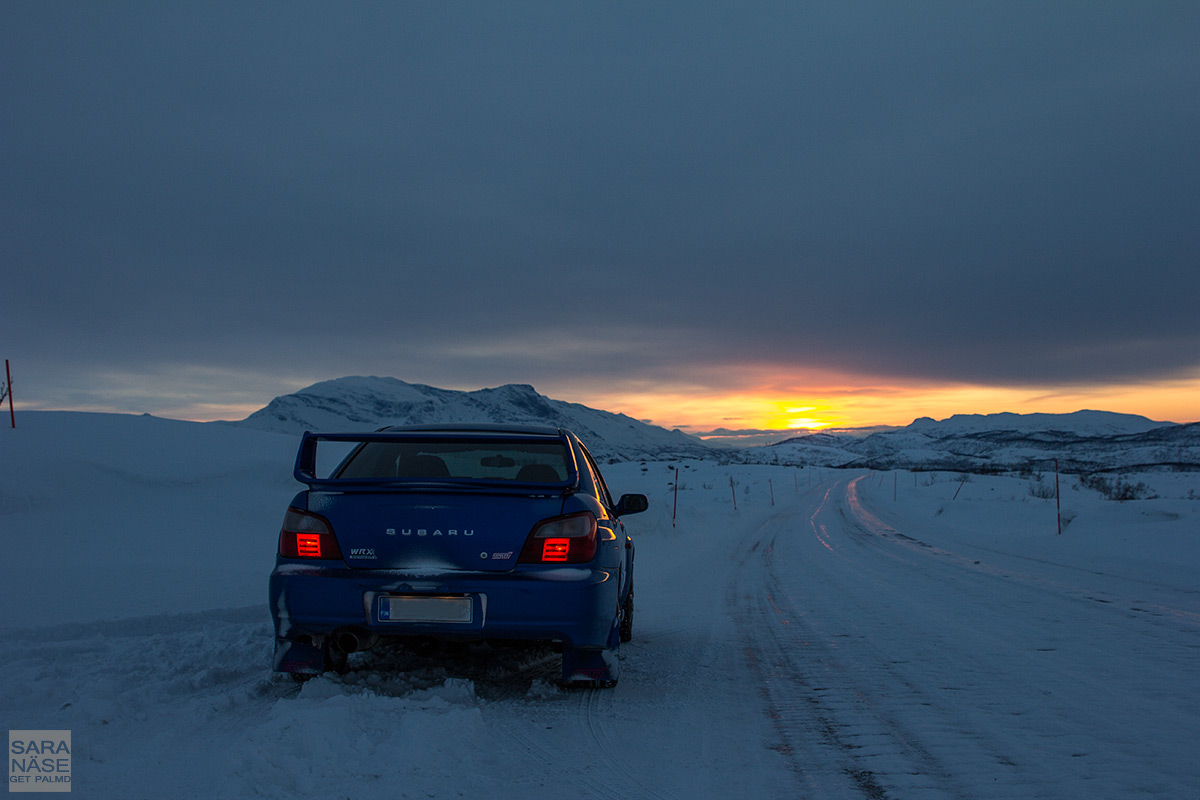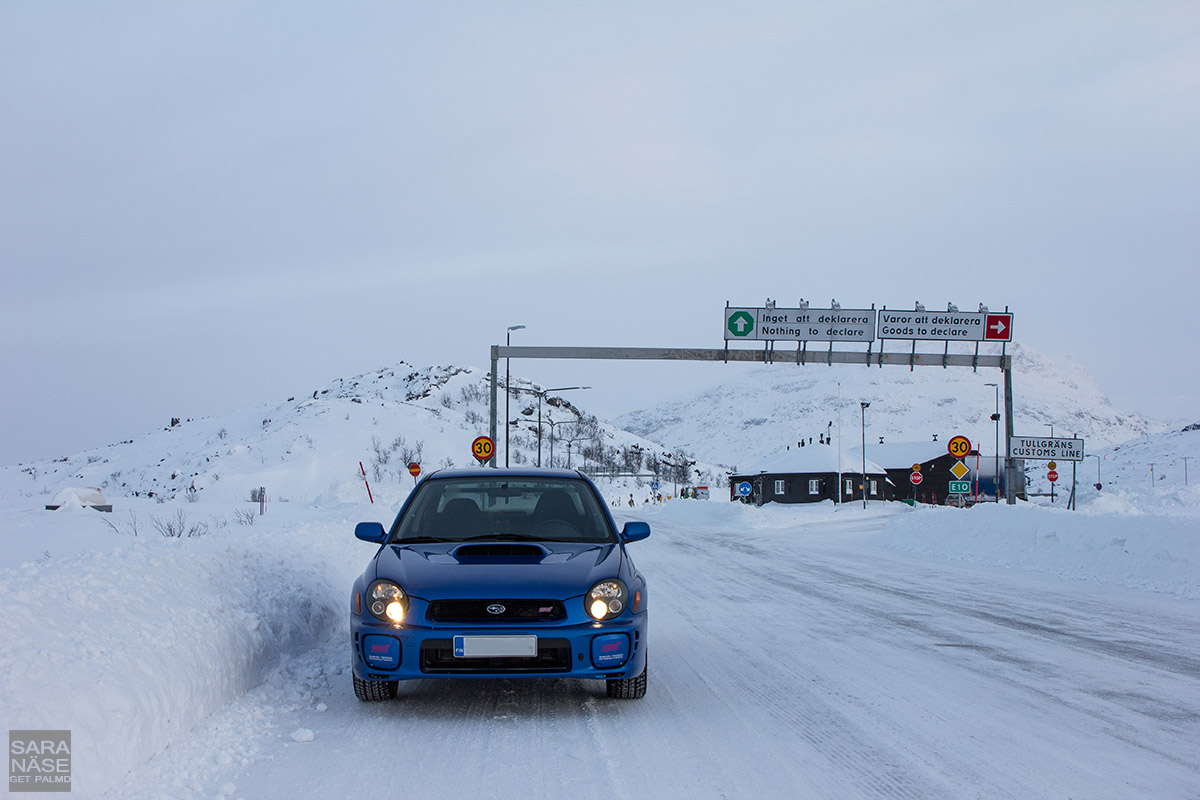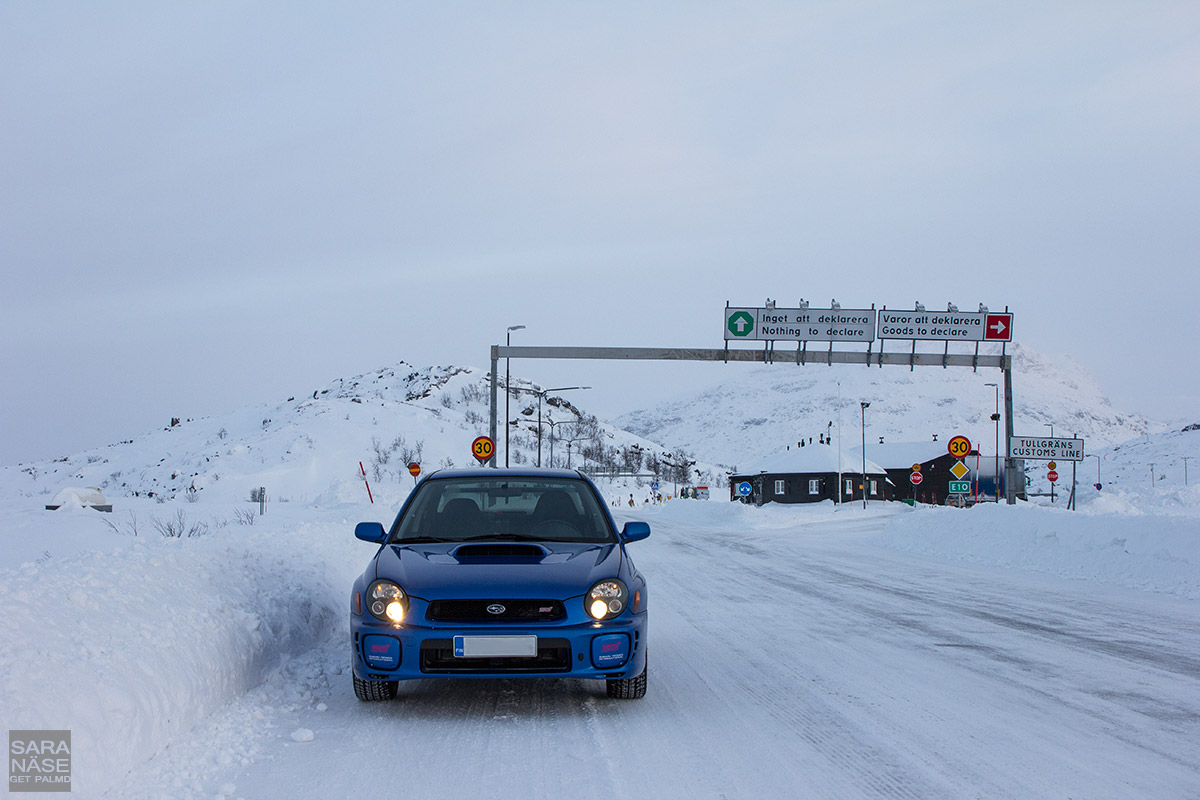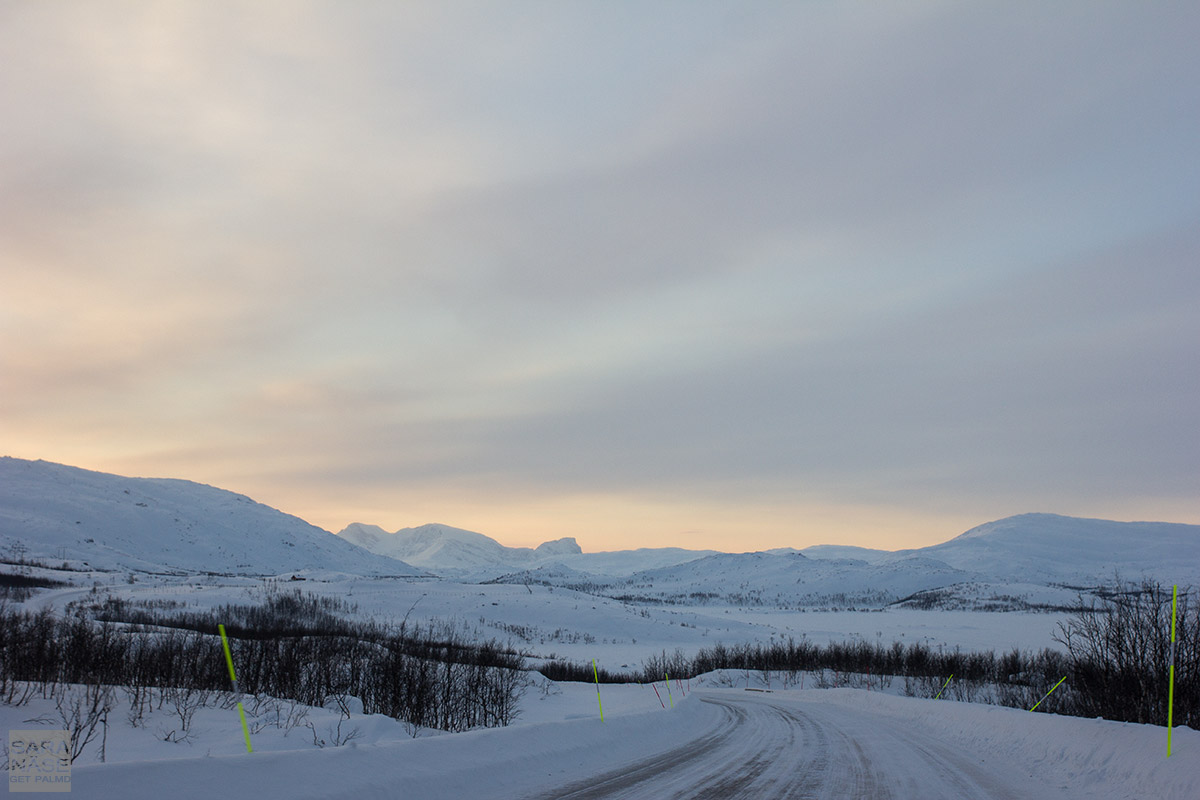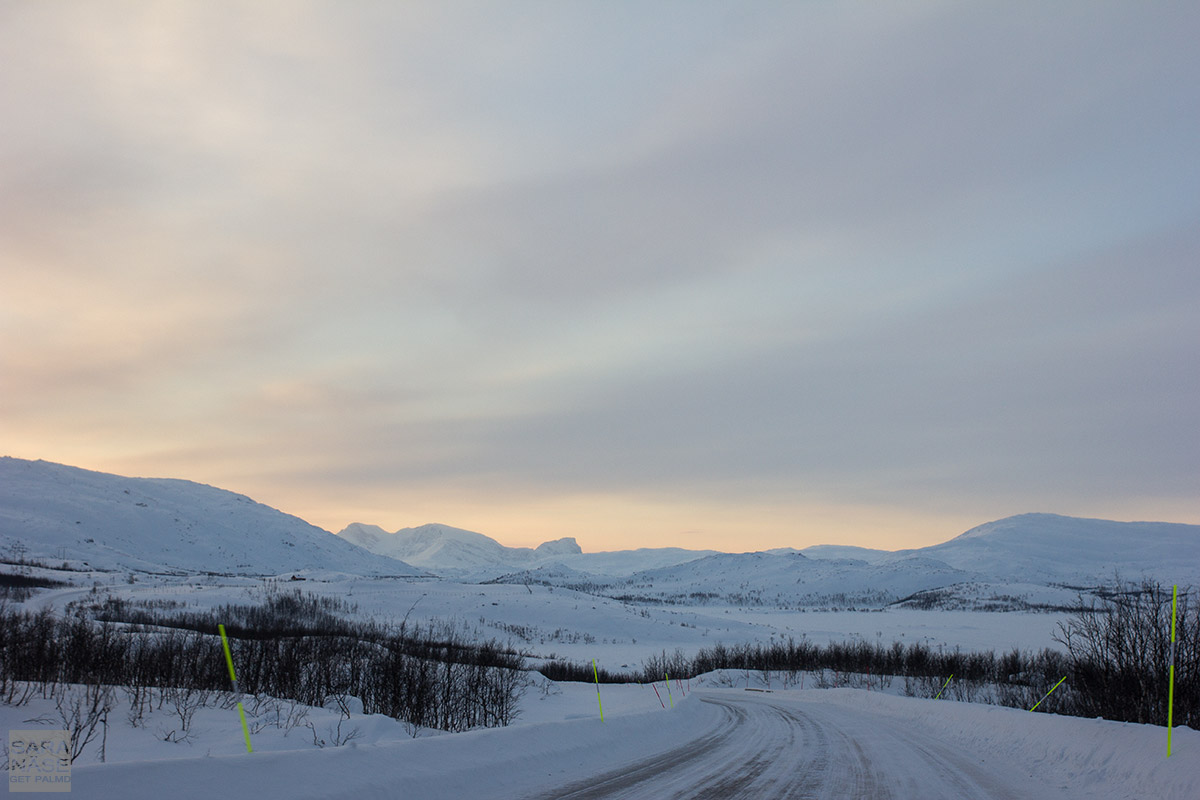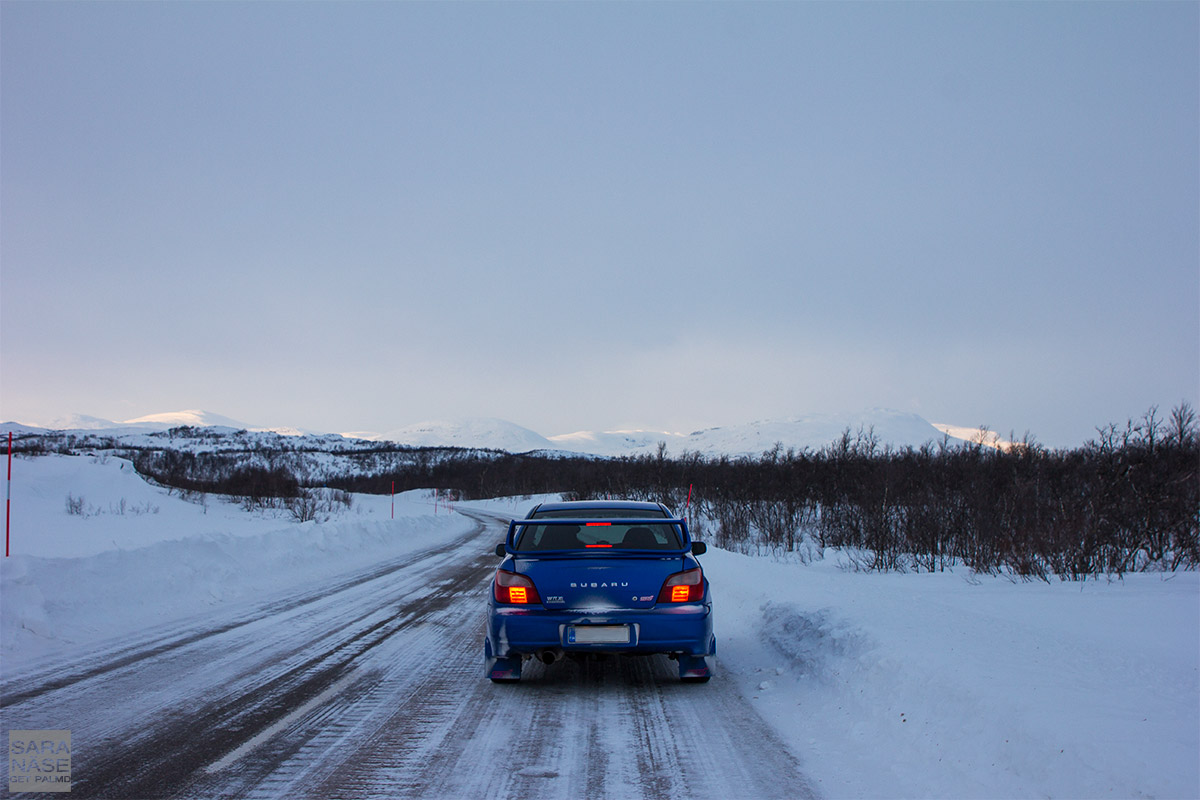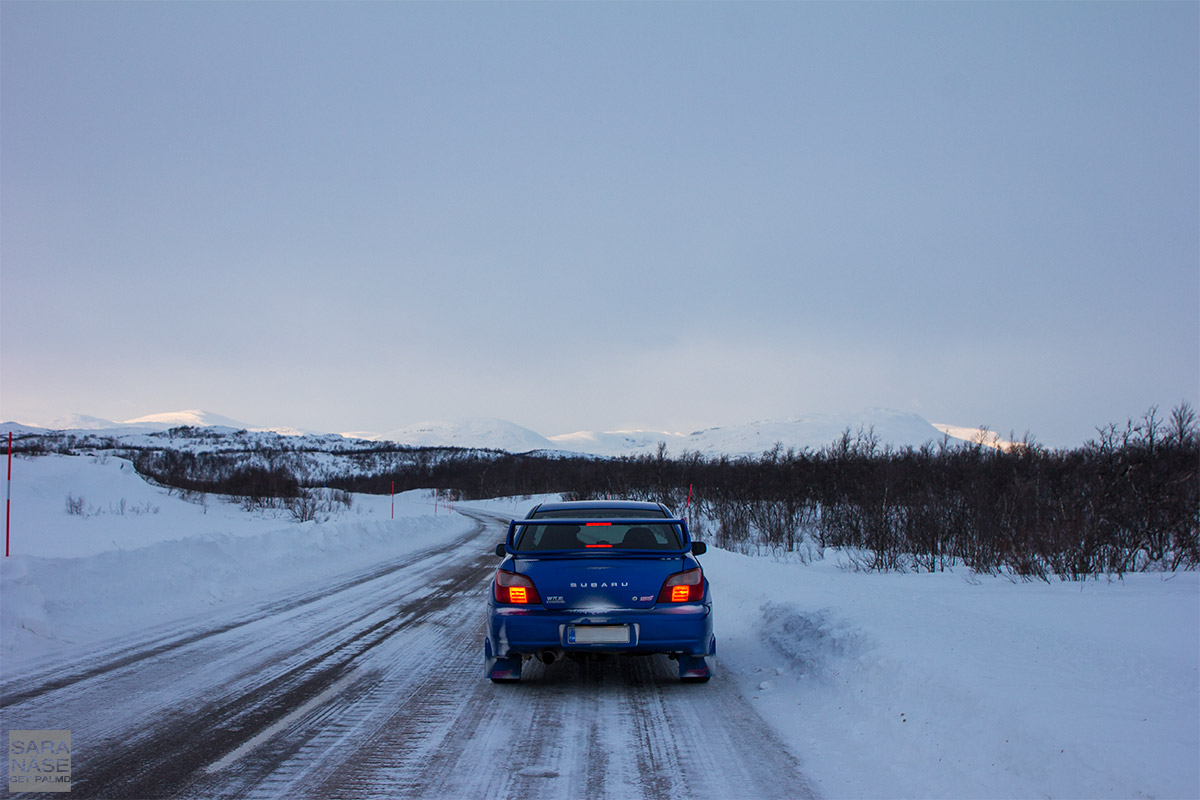 If you have not yet considered doing a winter road trip in Lapland and Norway, it might be time to consider one!