After some last shots on the beaches in Camargue in the morning, it was time to head towards Spain, via a car wash once again of course. I think there was something in the water in the first car wash that just kept leaving stains on the car even I tried to dry it properly. When you each day want nice photos of the car you become a perfectionist and while an automatic car wash would get the job done good in one drive through, I just prefer to wash cars myself. It might take longer to get a perfect result but least the paintwork says thank you. Unless I know the brushes are of excellent quality (there is a big difference, especially in old vs. new) I would not want to drive any car through an automatic car wash.
And estimating the age of some of the automatic car washes in France, I did not take the risk. Washing a car is bonding anyway, quality time together.
…even when you do it three times within 14 hours before you are happy with the result.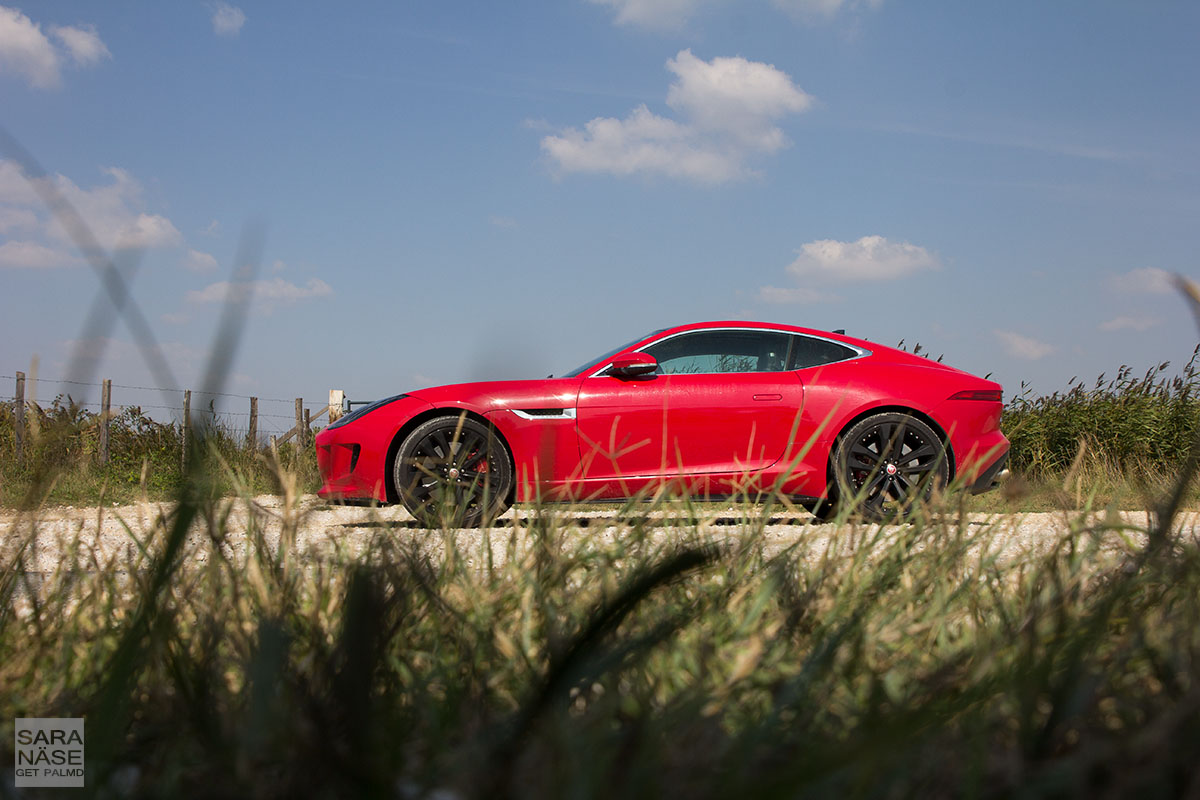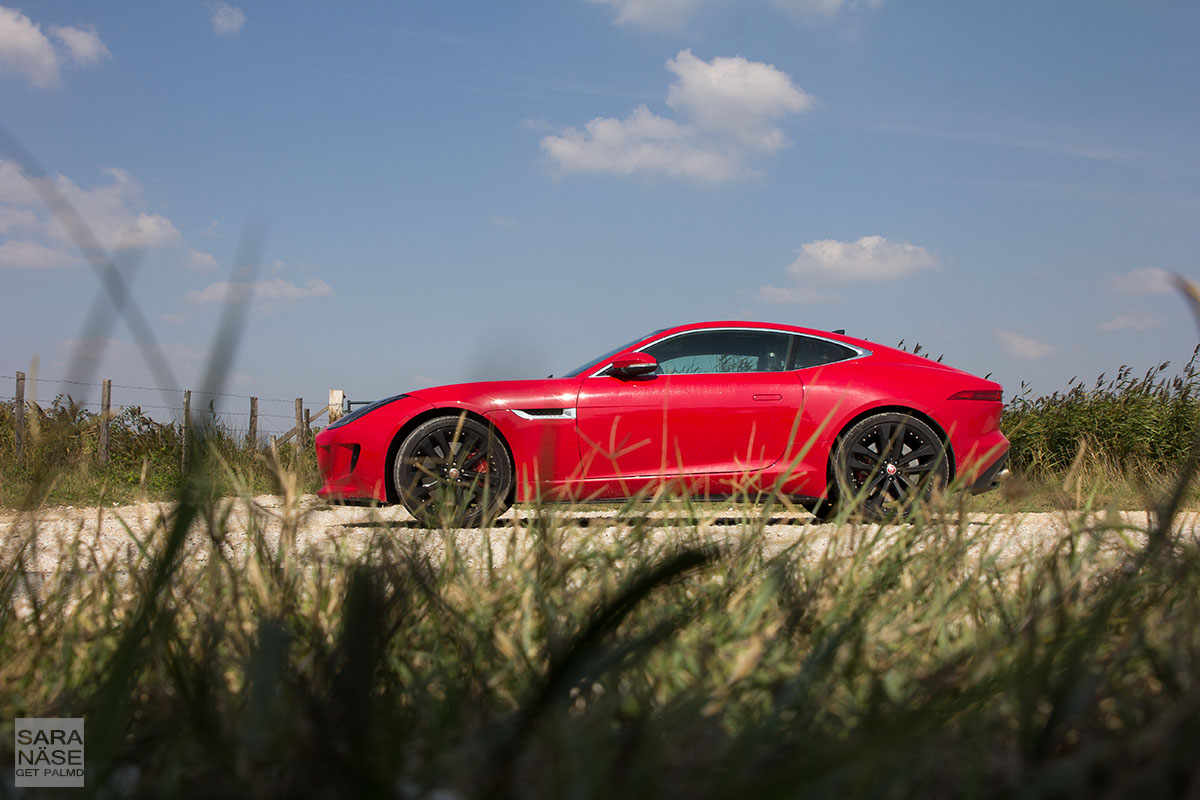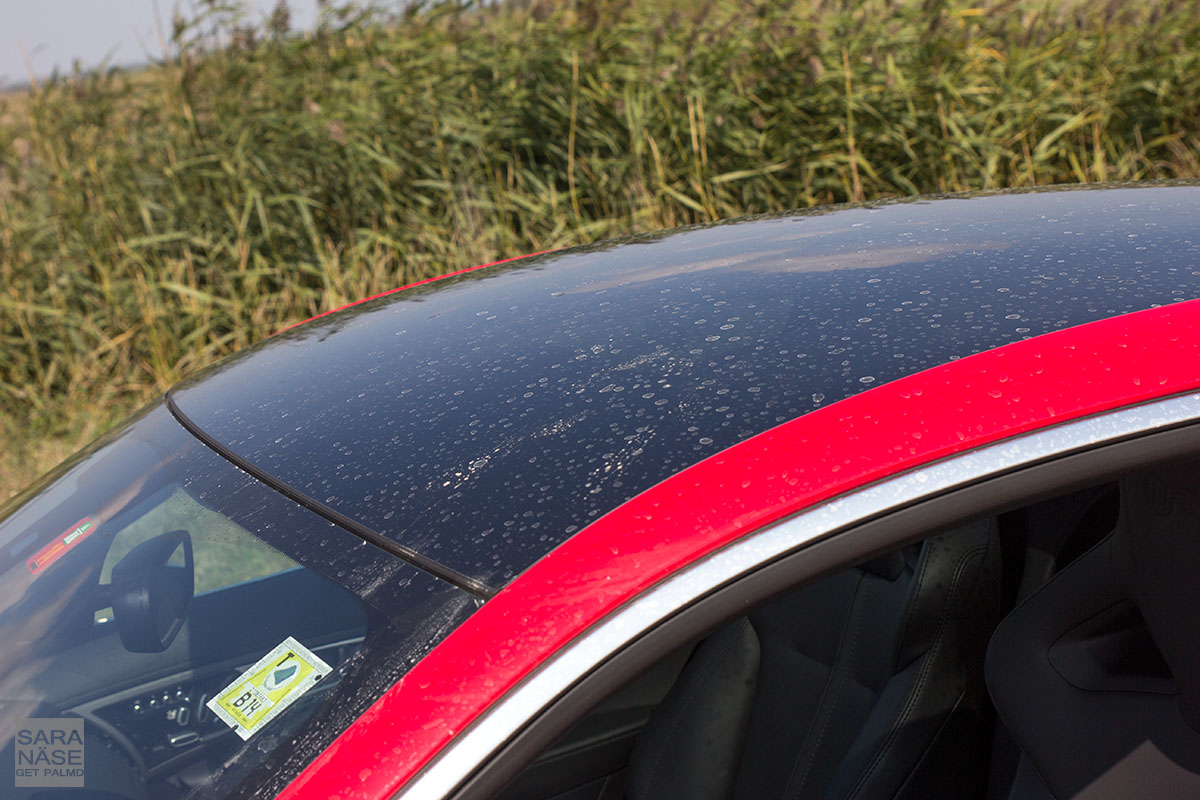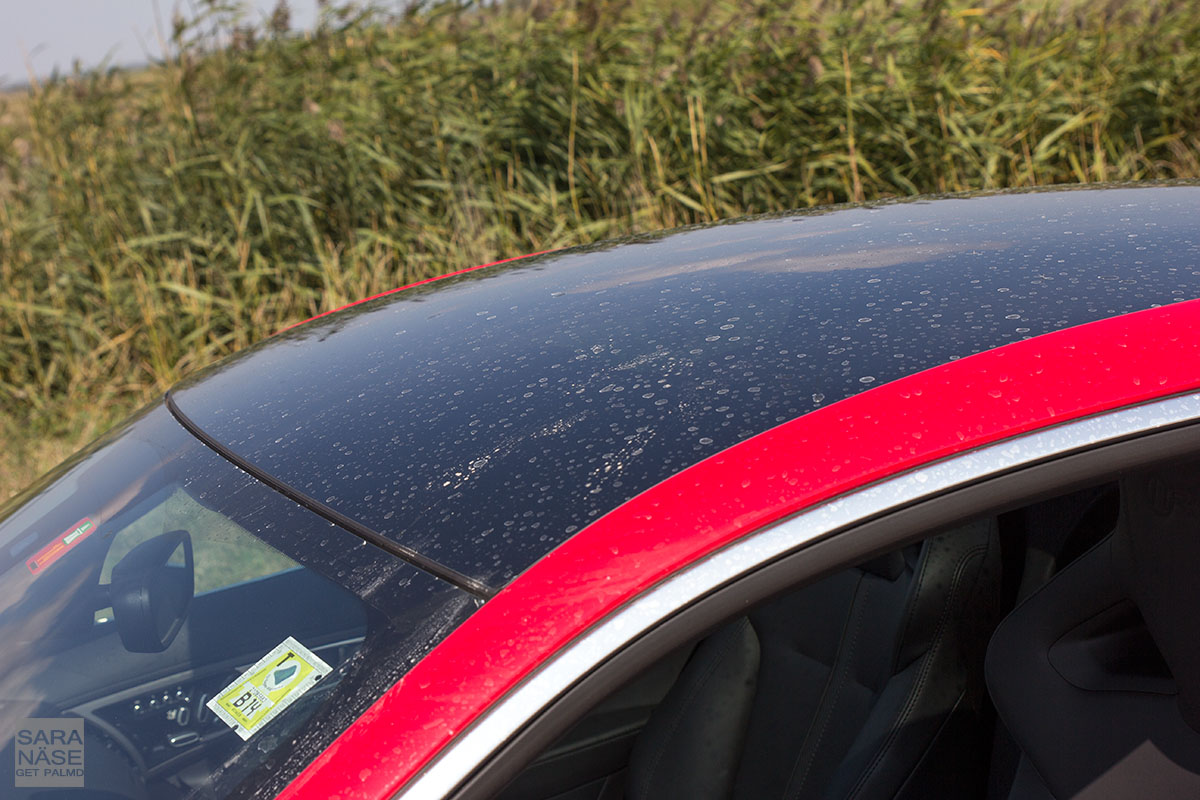 But "third time's the charm" they say and indeed after the third wash the Jaguar F-Type Coupe R finally looked 100% shiny again. A clean car is always nice!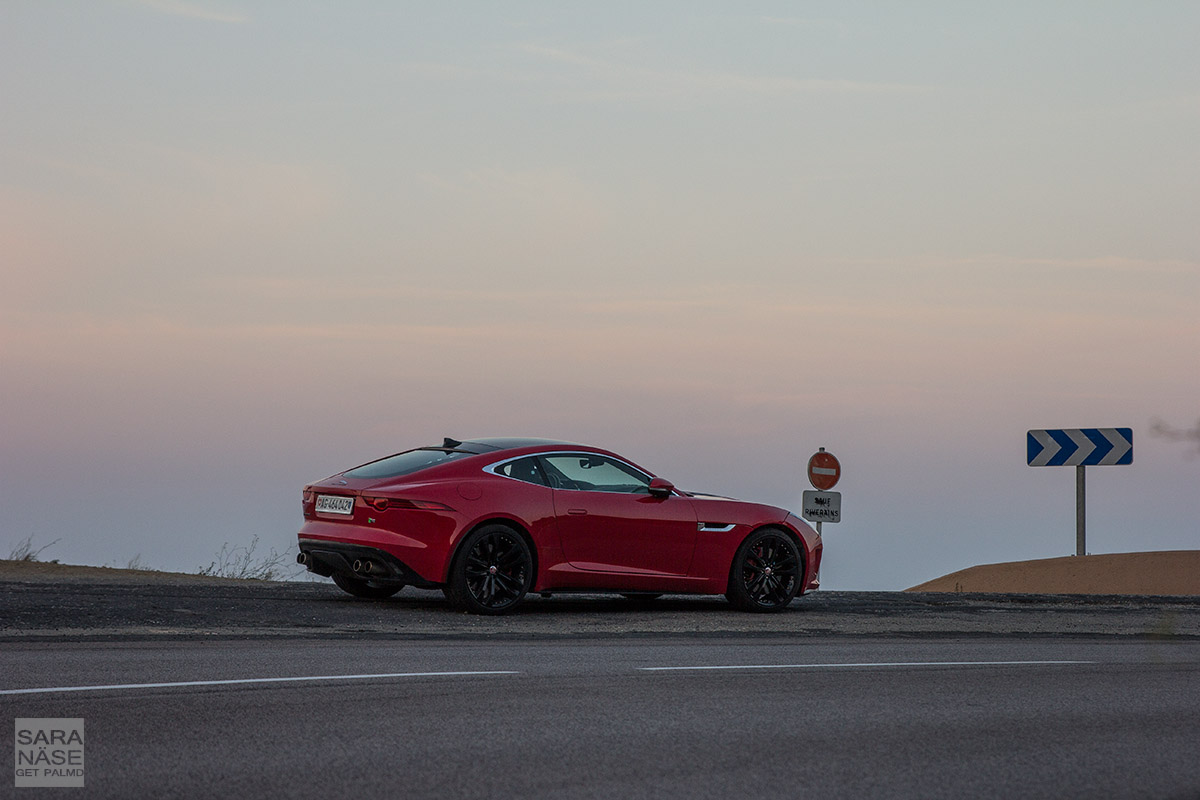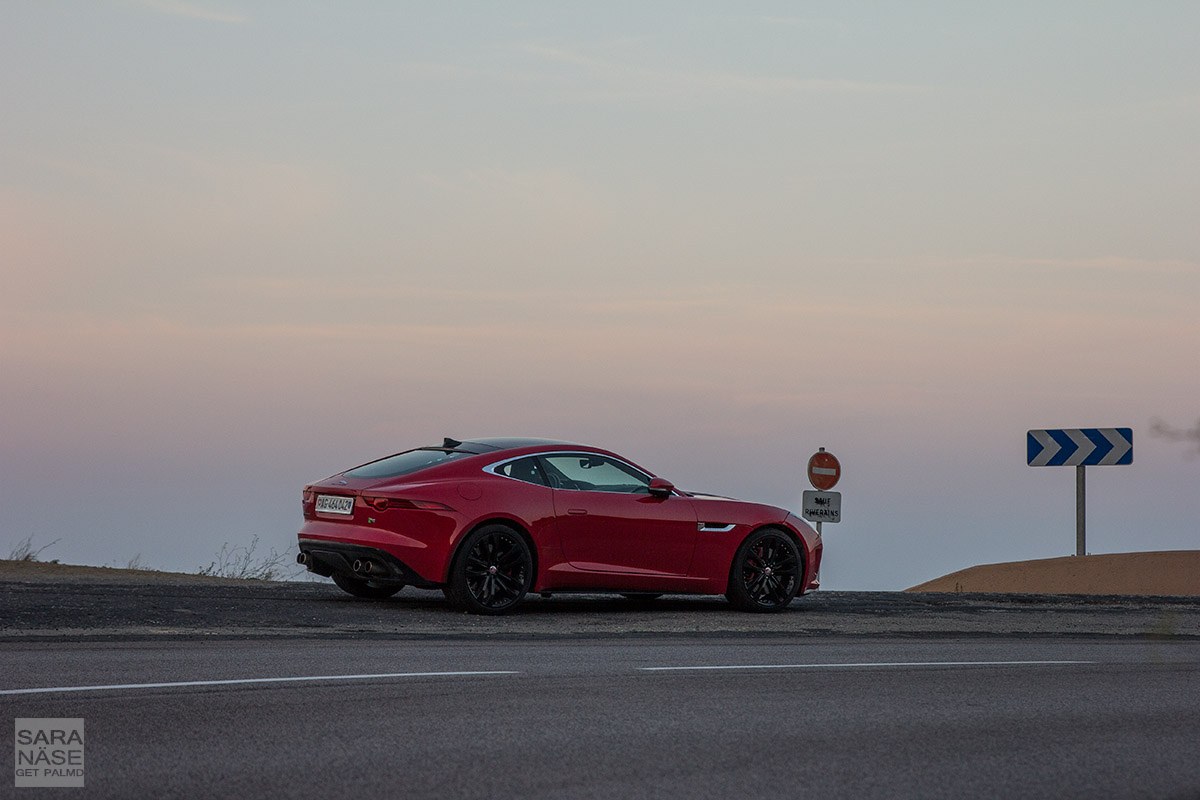 My destination for that day Hotel Mas Lazuli in the Spanish town Pau. This place is located not far from the French border and my reason for choosing it as an overnight stop was a place called Cap de Creus – one of the most picture perfect roads I have ever been on, more about that in the day 8 post. Mas Lazuli is a very short drive from Cap de Creus, only 30 kilometres, so the perfect stop if you want to stay nearby.
Because Cap de Creus was my plan for the next day I chose a scenic route on the coast when crossing the border from France to Spain, Route d'Espagne D914. Glad I drove it! You will enjoy these views so much more than if you drove the highway, I can guarantee that. When I got to the España sign at the border at sunset and with the sea in front of me… This is the reason why I road trip. Words can not always explain but maybe pictures can. Beautiful locations at beautiful times, and you never know where you end up next and what you see next. Even a place you have seen before might look different the next time you are there.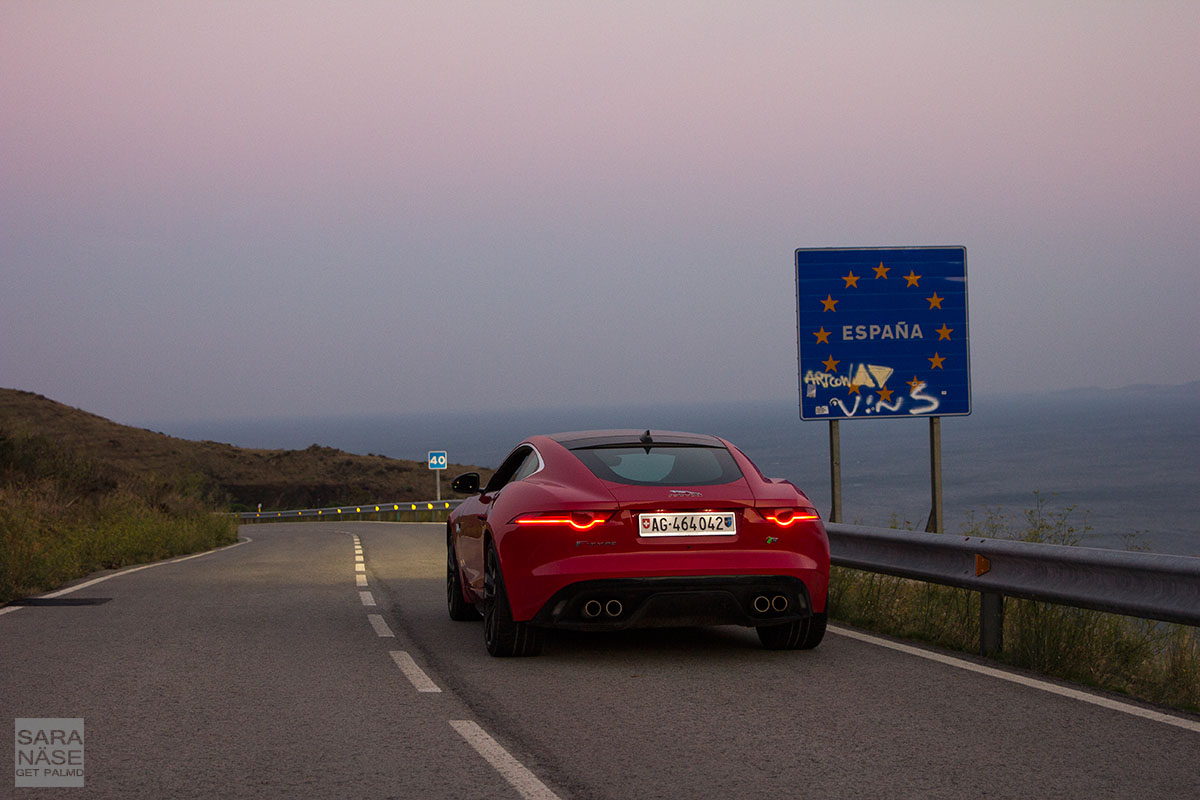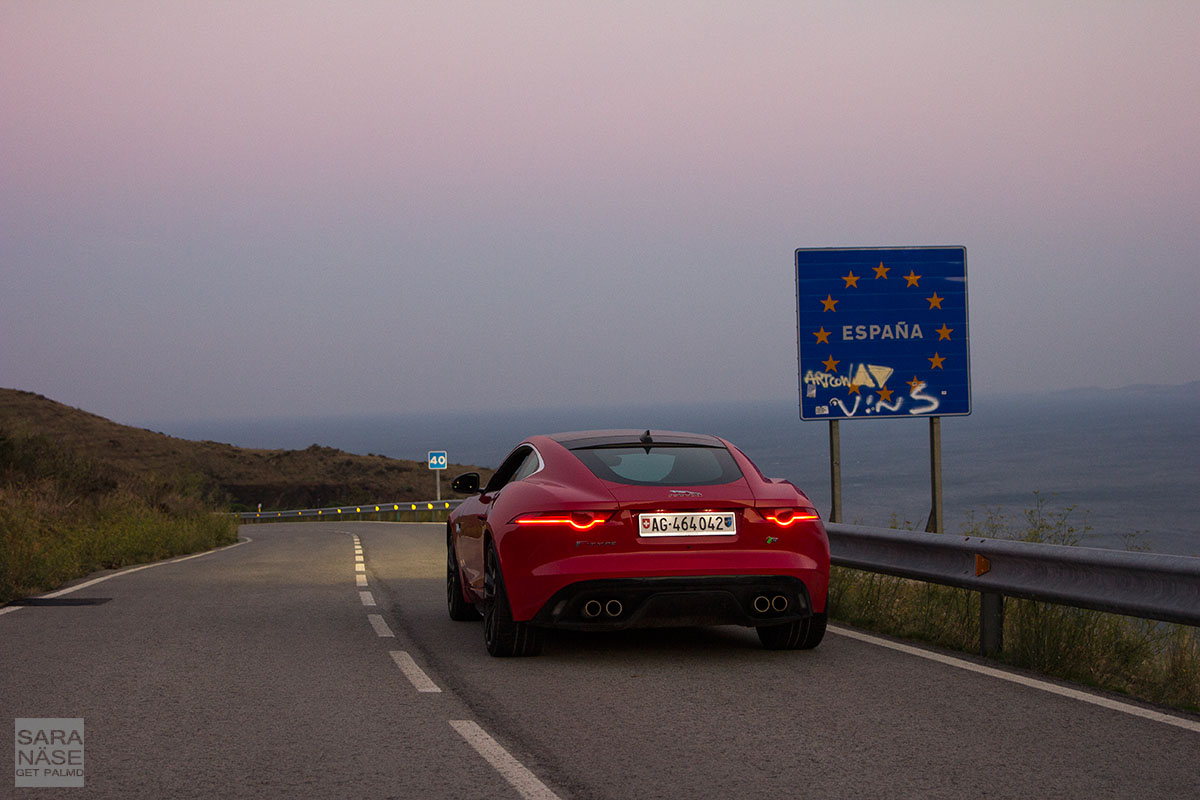 The roads in Spain surprised me in a good way. Most of them are in really good condition and this was not at all what I expected. What you might experience here is that the mountain roads that are not very busy with traffic are not cleaned as much as the main roads, but to most parts the tarmac condition is good. Somehow I was expecting that when I arrive to Spain I would be met by similar roads as in Italy (some regions in Italy have really bad roads, unfortunately). Overall I would now say that this part of Spain, including the Pyrénees, had many roads in better condition than what you can find in Italy and even parts of France. Surprising but true and this now makes Spain at least for me a great road trip destination I really want to return to! Add to this that there was nearly no traffic on those mountain roads because it was low season (this was late September)… It is lovely.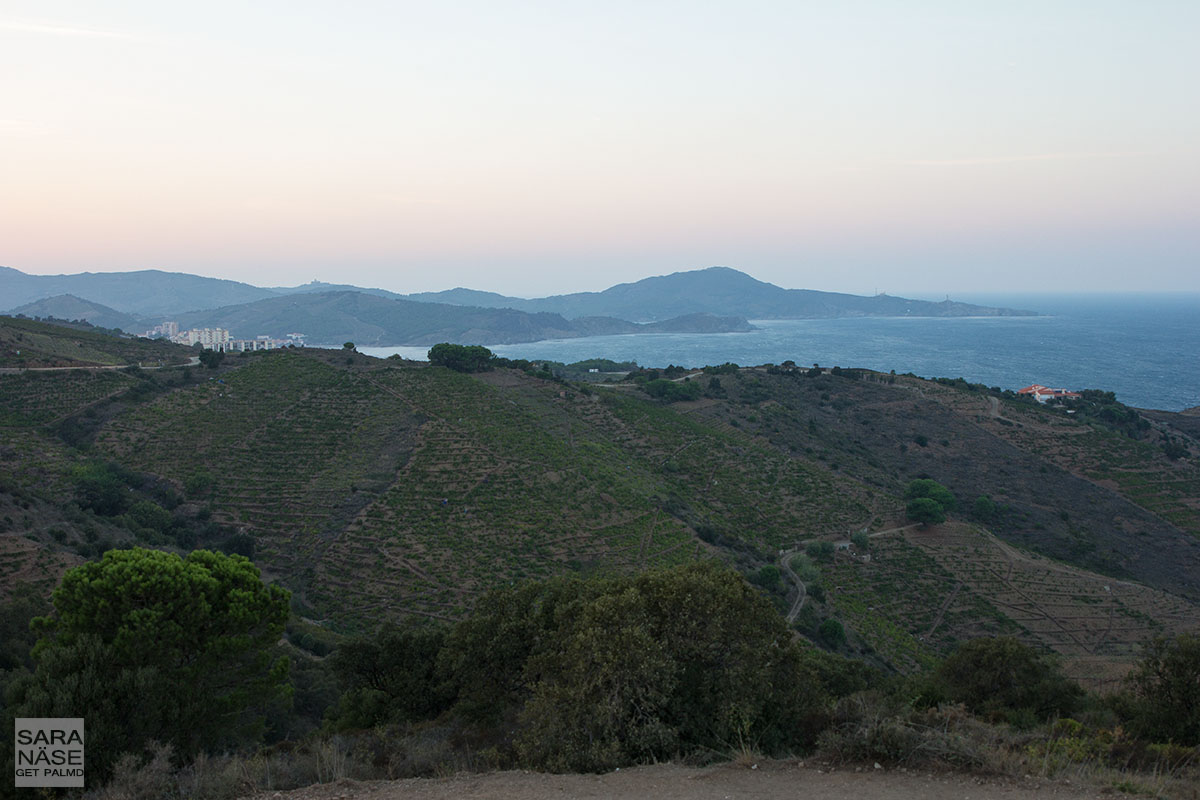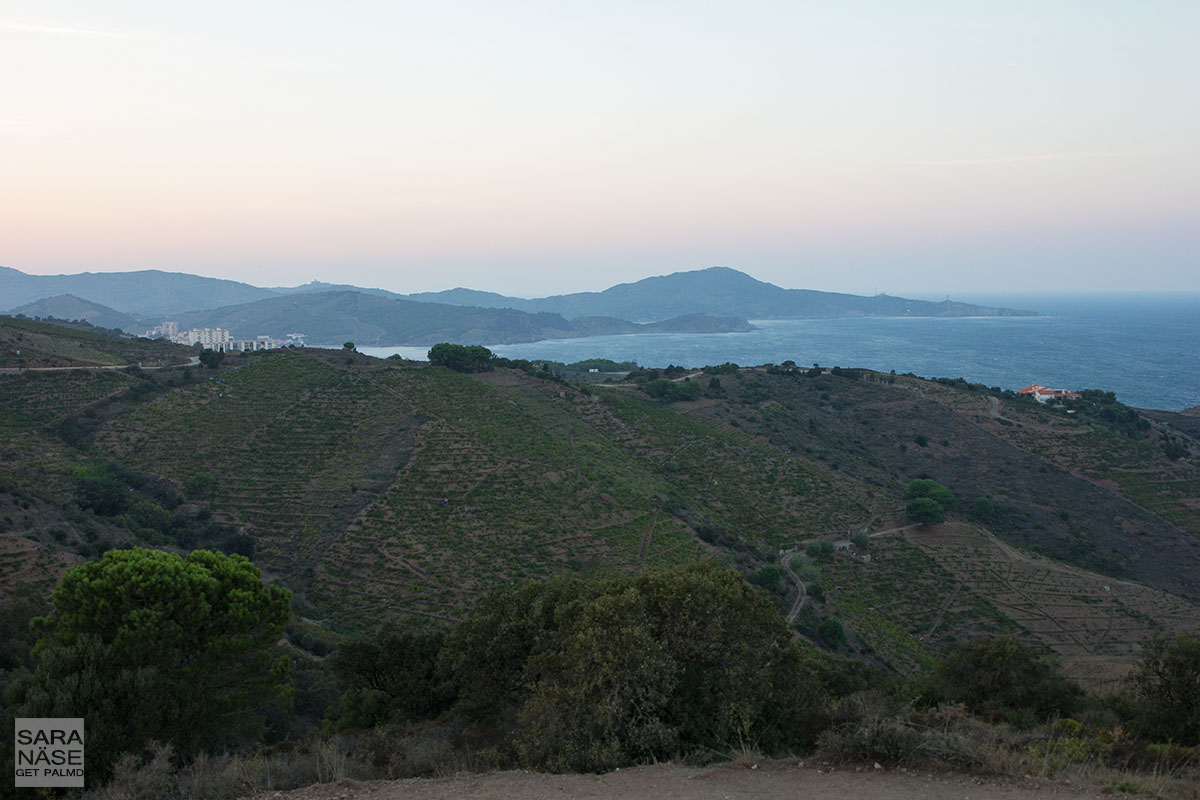 So if you are planning a drive in the region: in France after Perpignan (not sure about the coastal roads before Perpignan and how good they are, I took the highway all the way to Perpignan) turn to the coast and cross the border to Spain with sea view. Roads D114 and D914 on the French side, N-260 in Spain. Depending on where you are heading after, is it Cap de Creus or somewhere else, GIP-6041 is also a great mountain road. Even better if you do all this when the sun is starting to set, the sky is purple and the roads so empty that all you hear will be the sounds from your own car. That in my case was enjoyable growling V8. One of the moments when you will think "so happy to be here right now"!