One of the coolest experiences on this trip has absolutely been my four nights on a sailing boat in La Maddalena, Sardinia. When I earlier looked for accommodation on Sardinia I got disappointed when I wasn't able to find boat accommodation (or at least not budget friendly boat accommodation, luxury yachts are easy to find). Haven't been on a sailing boat since I was a kid – have nice memories from those times though – and I also remember I liked to sleep in a motorboat we had because it was nice to hear the water and when it gently rocked you to sleep… sounds romantic, right? It is. Anyway, I pretty much jumped out of excitement when I got a message that I am welcome to stay on a sailing boat harbored in La Maddalena, the gorgeous island located a 20 minute ferry ride from Palau in North Sardinia.
The owner of the boat is Tim Carrington, a man around the same age as my grandmother and although he will roll his eyes when he reads this, I want to say that he is a very harmless gentleman (or in other words, safe and with respect for women – so don't worry). I say this because I know that as a solo female traveler you have to choose wisely who you stay with, if you stay with someone. I don't want to take any risks myself. Tim had good reviews on his website and he seemed like a really nice man, so I thought why not give it a try – and there also was another girl from London staying in the third cabin during the same dates, and we three shared some great conversations over several wine glasses. It was an awesome experience – he is a man with great stories and experiences to share, his dog Captain Jack is adorable, and also he absolutely loves motorcycles and cars – doesn't get much better than that!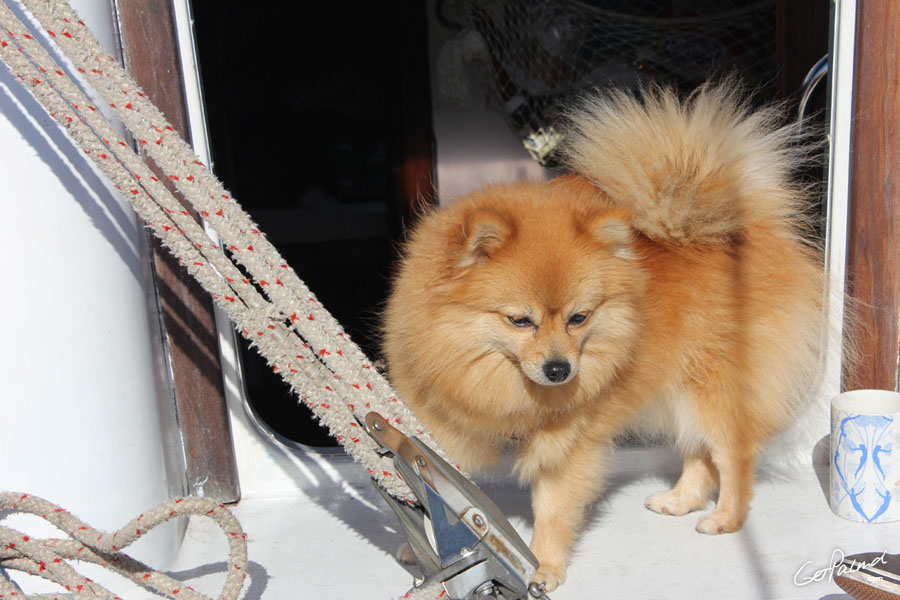 Or yes it does. Because he sailed us to Bonifacio, Corsica and back. I absolutely love the feeling of being on a sailing boat. The journey to Bonifacio was calm cruising – even spotted a few dolphins, but the next day when we headed back to La Maddalena the sea was dancing and when you stroked a finger over your face you felt a layer of salt grains on it from all the seawater showers you got. Love. Really, if you want to meet a great personality and get a cool sailing experience in the Mediterranean (Sardinia, Corsica – or even some other location, he's a free man living on a sailing boat, he can sail anywhere he wants to I suppose), contact him – the details can be found on the website Lets Go Sailing. He offers winter (serious) sailing too if you're interested.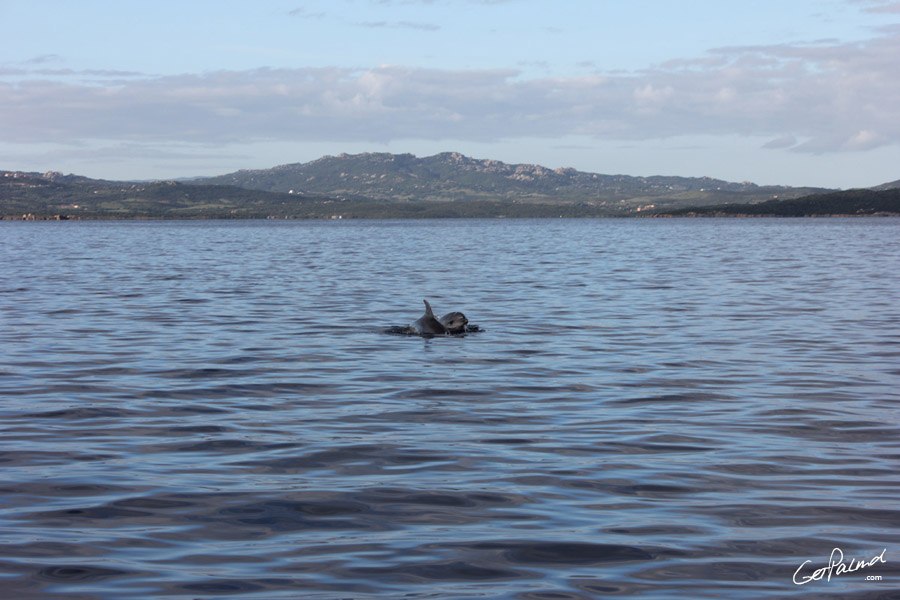 But yes – a trip highlight for sure. Corsica was absolutely beautiful, that's a place I want to return to and see other parts of the island as well, now I just saw Bonifacio. There happened to be a yacht sailing race starting the next day so the testosterone level in that harbor was hiigh. We stayed only one night – didn't get many hours of sleep though, because we got back from a bar at 4-5 am after a very in-depth introduction to the local liqueur Mirto. Honestly I don't know how many I had, but found my way back to the right boat and when a man tried to kiss me I kindly said "I can't do it with a stranger" (I've been repeating these words for nearly five months – that's a long time without any kisses, wonder when I need to start doing something about it… maybe I should apply for some dating program?) and walked away, so no harm done. Good girl.
But I have to admit that the London girl was hilarious company. After La Maddalena we stayed one night in Porto Cervo and in Olbia there happened to be a beer festival – I was driving so only had beer gelato and water that evening, but I drove a happy and drunk girl back to the hotel again around 3-4 am in the morning so she'd get a few hours of sleep. Later that morning I get a text message from her that she had hitch hiked with some tractorish vehicle to the airport (and didn't even miss her flight!). When you put two girls together strange things can happen – that's why I usually hang out with guys haha.
But get some sailing inspiration from the photos! (More La Maddalena & Corsica pics coming later)