The Popcorn Race in the mountains above Monaco
What do you get when you start up the engines of a Porsche 991.II Carrera S and an F-Type, tap the exhaust buttons and drive out from Monaco to a few nice mountain roads nearby? You get The Popcorn Race. If you have read about a road trip I did with a Jaguar F-TYPE Coupe R V8 in 2014, you might remember I said that the car was so loud it was almost embarrassing at times. Because the crackles and pops sound like fireworks. Put a V6 in an F-TYPE and it still is almost as much a popcorn machine as the V8 model is. But you know what, so is the Porsche 991.2 Carrera S as well, at least with the optional sports exhaust. And I do not see a reason why you would not have it – it belongs there. Otherwise you forgot to tick an important box when you ordered it.
The new Porsche 991.2 sounds great. Surely the new turbocharged engine has changed the sound, first thing I noticed was a jet-like sound when the turbos spool up. If you want it to be silent you leave that exhaust button alone, and if you want to drive a popcorn machine that crackles and pops and gurgles, you – to quote my own words – "Popcorn. Quick acceleration let go of the gas pedal and enjooooy". Then heads are turning and smiles are widening.
Of course it could be louder – just a little, you know. Especially when you drive behind an F-TYPE in the tunnels it is easy to feel a sting of envy. The loudest car of The Popcorn Race is probably the F-TYPE, I have to admit that. With a Porsche you might not leave as much popcorn on the road, but it is such a brilliant package that I do not care if I scored second place in the battle of who can produce most crackles and pops. I felt like a winner anyway – I was after all in a racing yellow Porsche!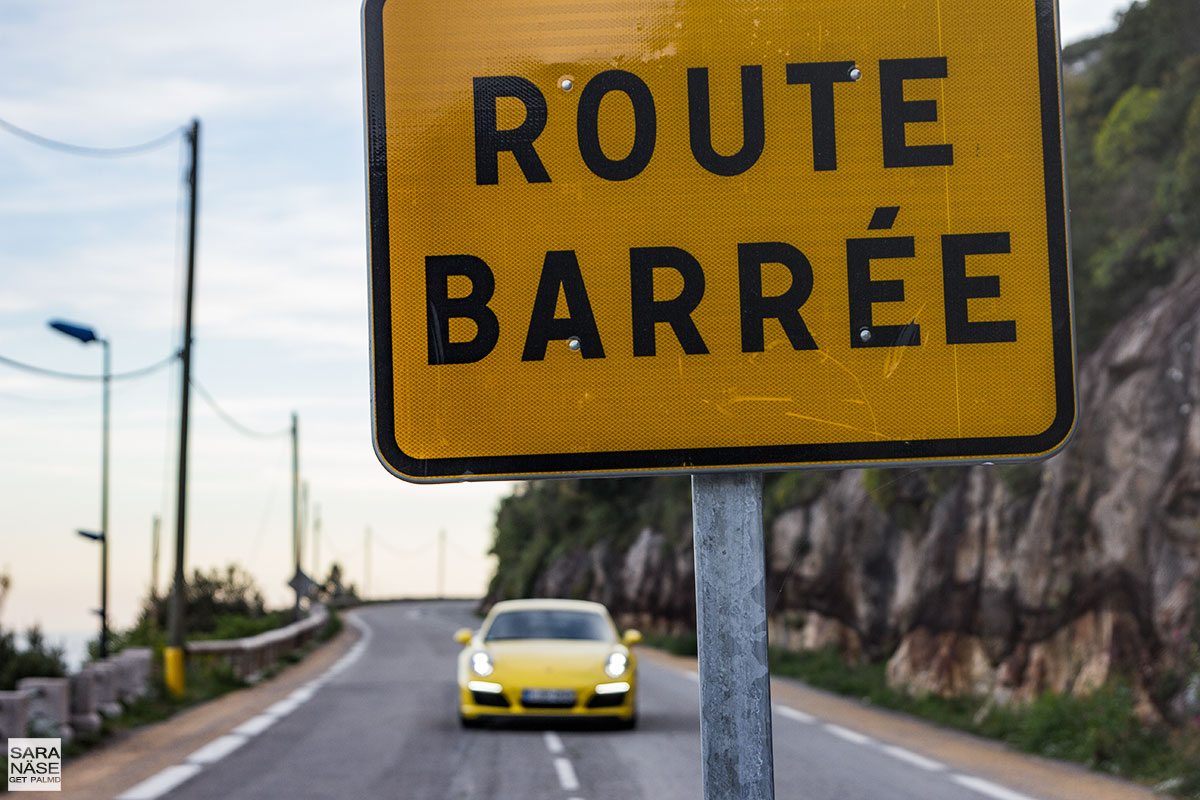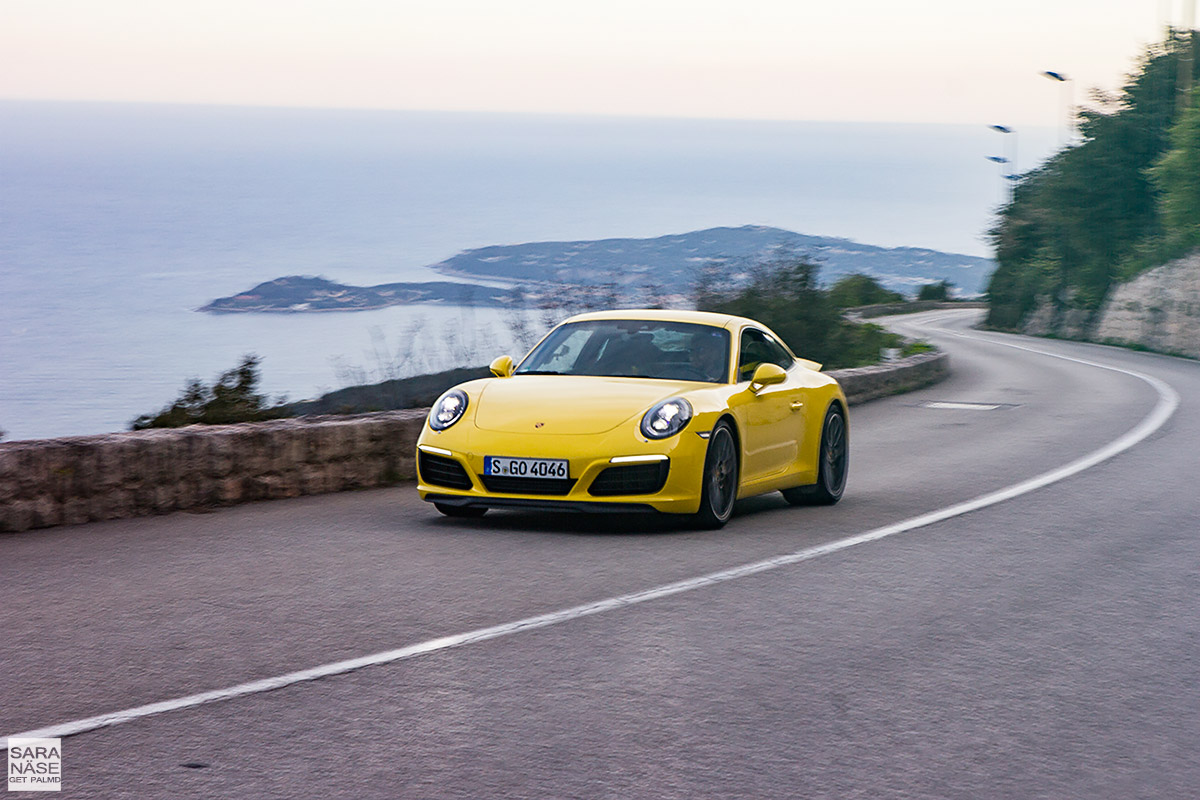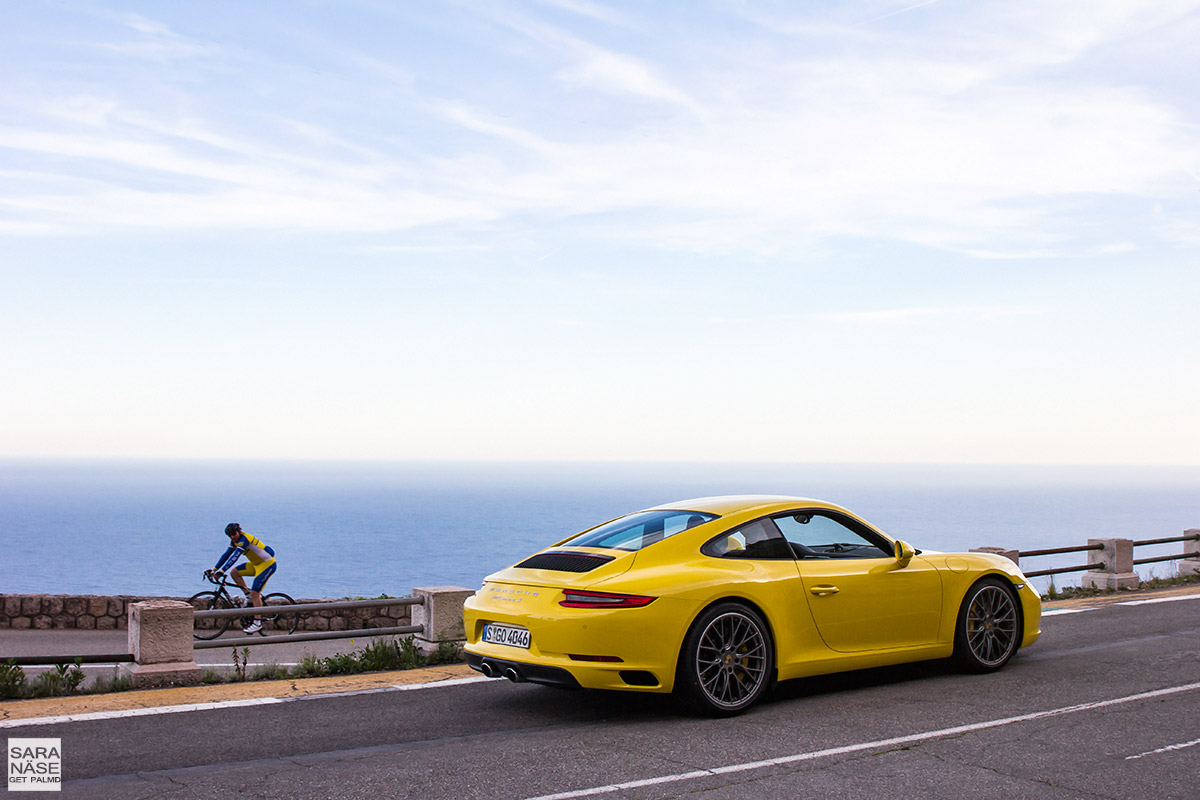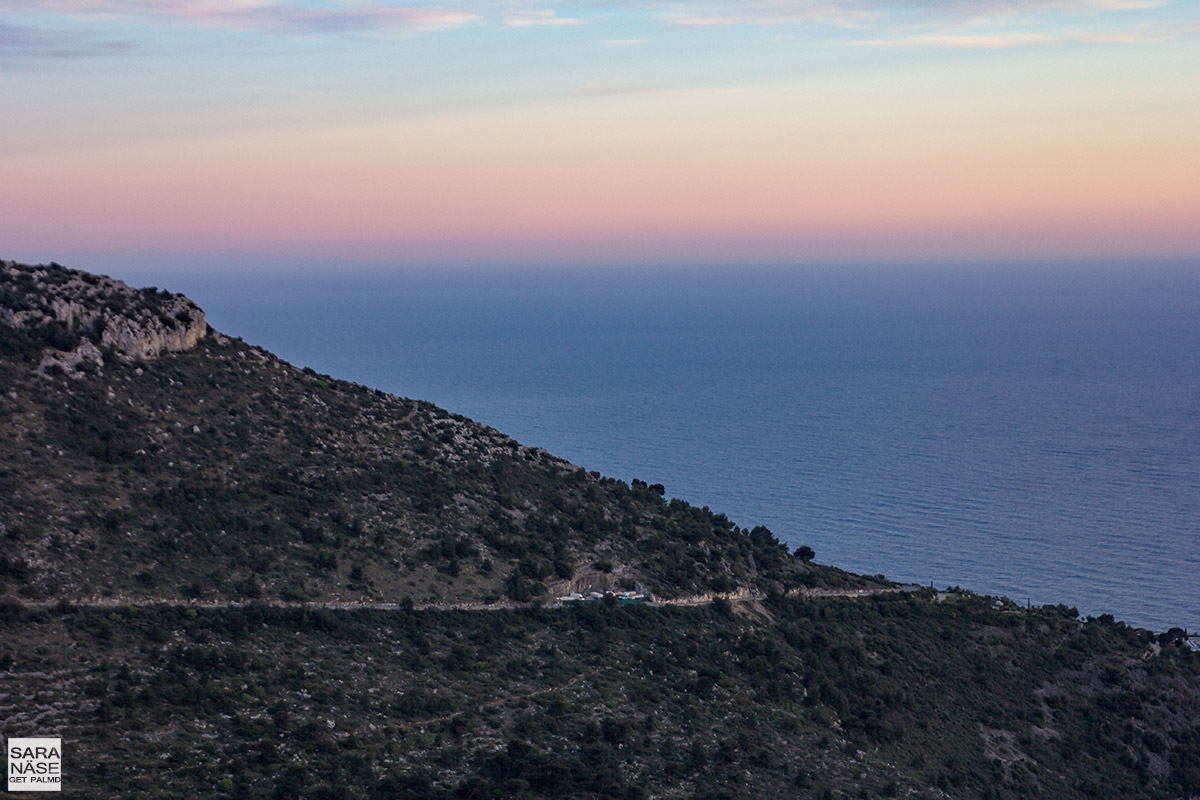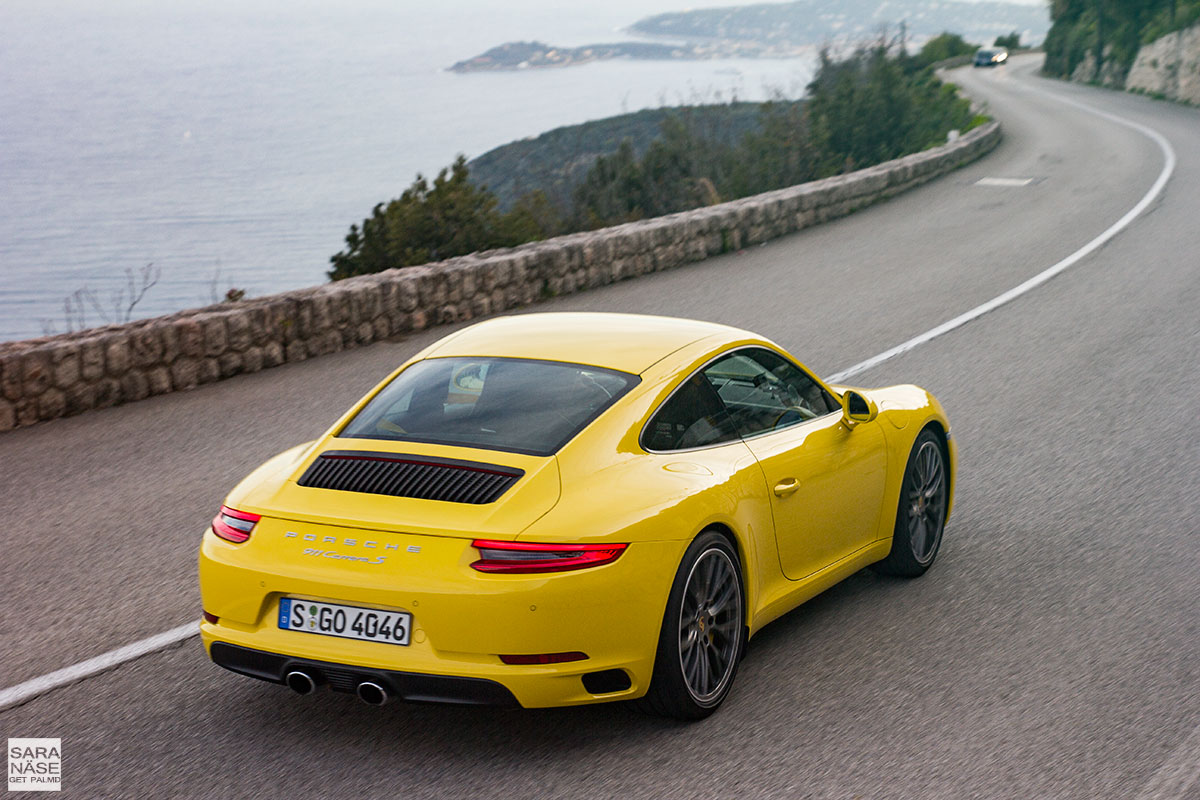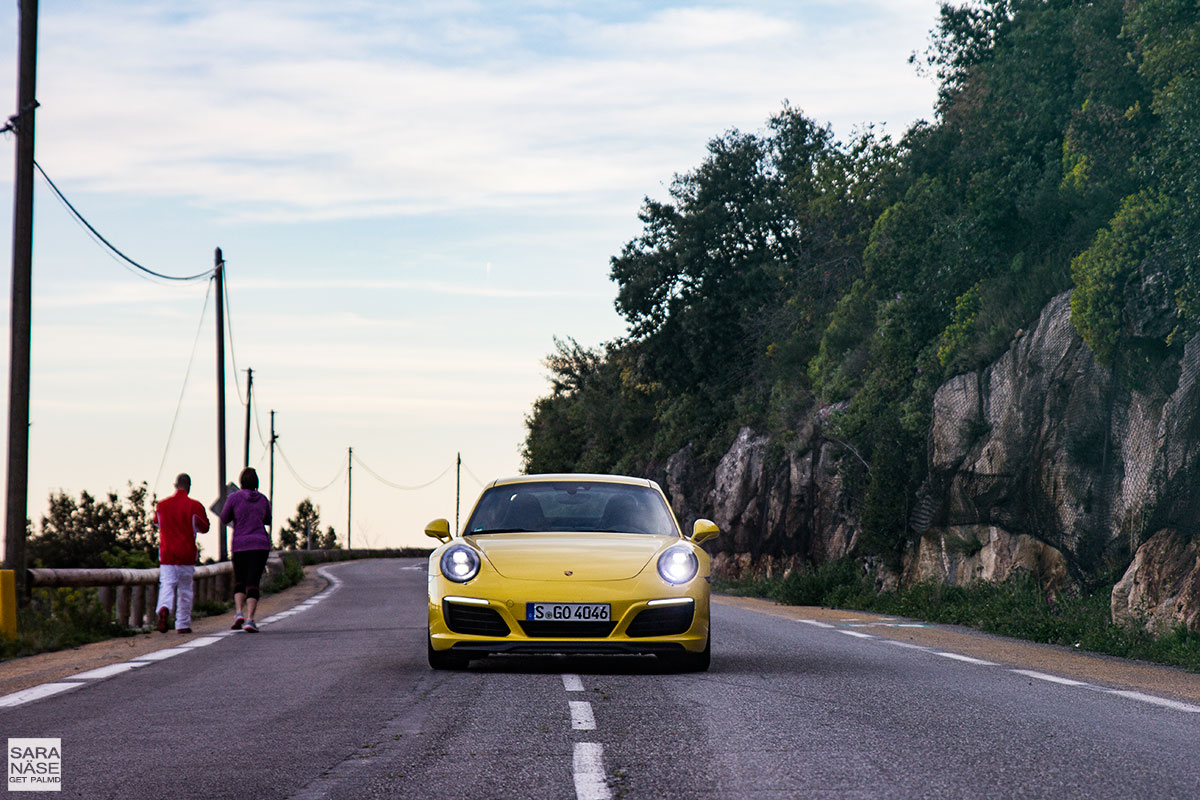 I found a nice location to do a photo shoot, I mean the views… The French Riviera never disappoints me, it is starting to feel like home. The more I spend time there the more I love it. Thanks for a great gallery to share, Escape on Wheels!