After my check-out from Le Mas de Chastelas it was time to start the drive of the day. It was Saint-Tropez to Camargue, a roughly five hour drive with my route choice. Only 2,5 hours if you would take the highway though, but I chose the scenic coastal roads. My main reason for driving along the coast was because I wanted to drive Route des Crêtes. This is the scenic road D141 between the towns La Ciotat and Cassis close to Marseille. Because I this time failed to get a nice photo of it I need to show one from Wikipedia, just so you see how beautiful it can look on a sunny day. One of the nicest roads in this part of France and highly recommended!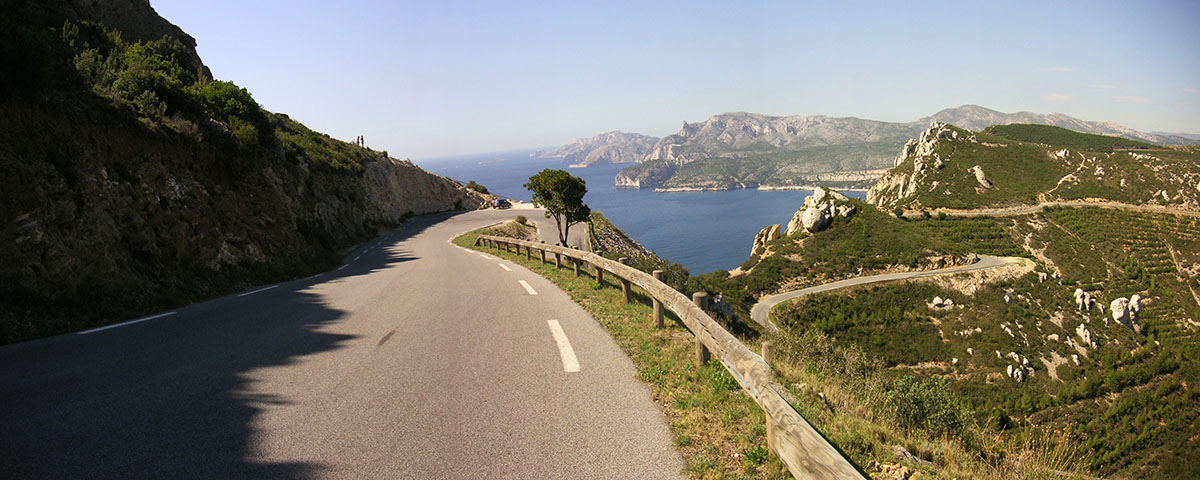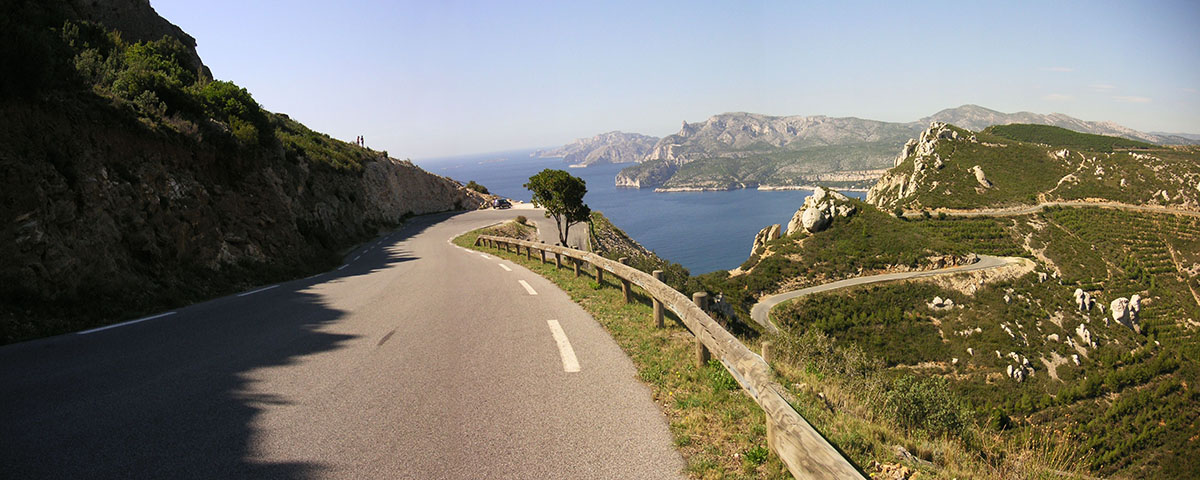 You will not end up driving it unless you know it is there because there is another faster road connecting the two towns. If you look up even more photos of it online you find enough reason to choose this scenic drive instead – it is a fantastic road with sea view through some of the most incredible landscapes I have experienced.
I however also drove another interesting road that was before Route des Crêtes, coming from Saint-Tropez. This road is D2816 close to the town La-Seyne-sur-Mer. Not the easiest to find and parts of the road were so narrow that I almost felt like I had to reverse off the road when I met a car, it was tight. Route des Crêtes is also an enjoyable driver's road with enough space for two cars. D2816 on the other hand is to most parts a slow, but still pretty charming, road. It has a few really nice photo spots!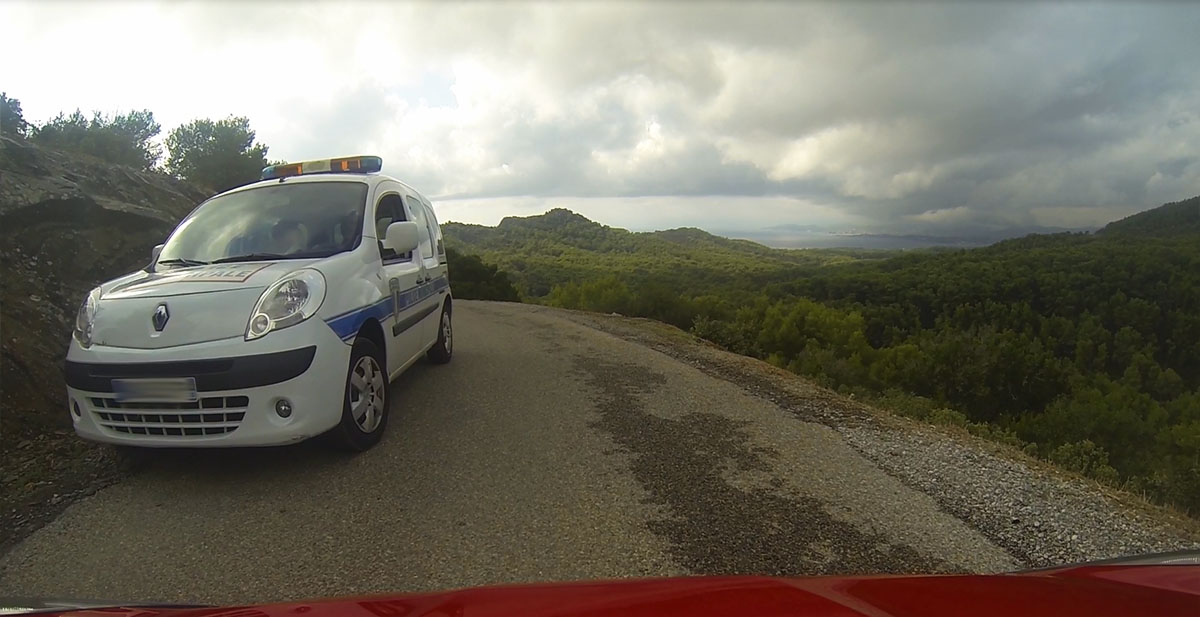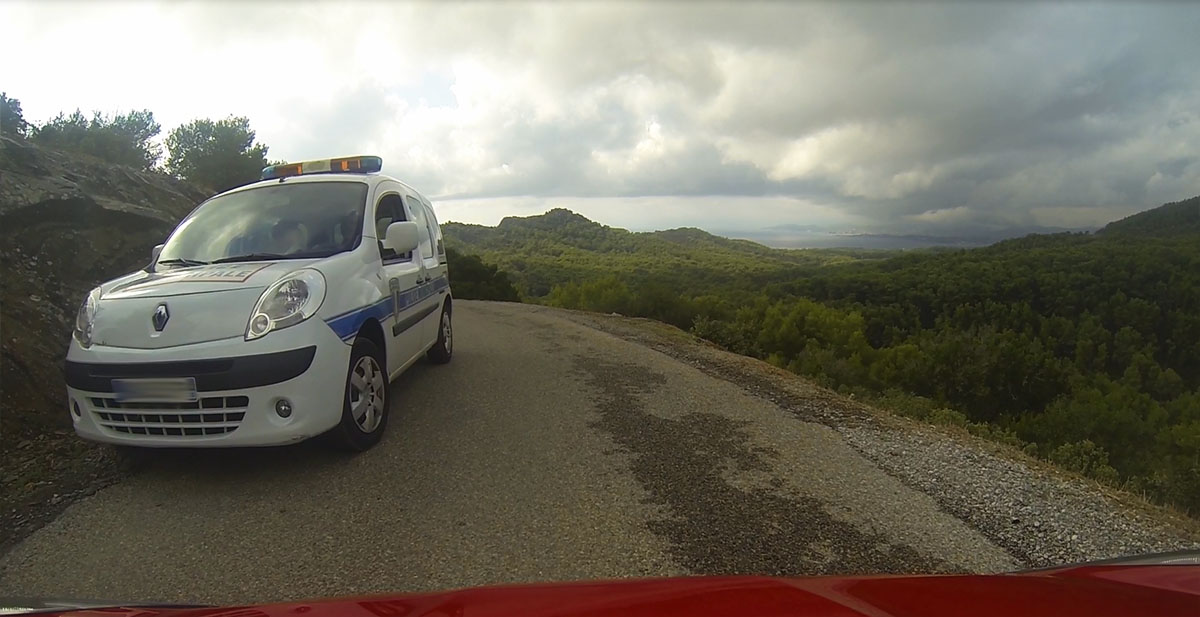 By the time I arrived to Route des Crêtes D141 I unfortunately had an even more gloomy sky and some raindrops on my window, so I decided to save it as photo location to a sunny day another time. You would get wonderful photos there, but not worth it in bad weather.
My end destination for the day was Camargue National Park and Le Mas de Peint. I had horses as an active hobby for many years from the age of 8. I had a big book with all the horse breeds and there was one page with the Camargue horse and photos of wild white horses running free on beaches in Southern France. I did know this is not really what reality would look like but it anyway felt like an interesting destination to stop by on my way to Spain.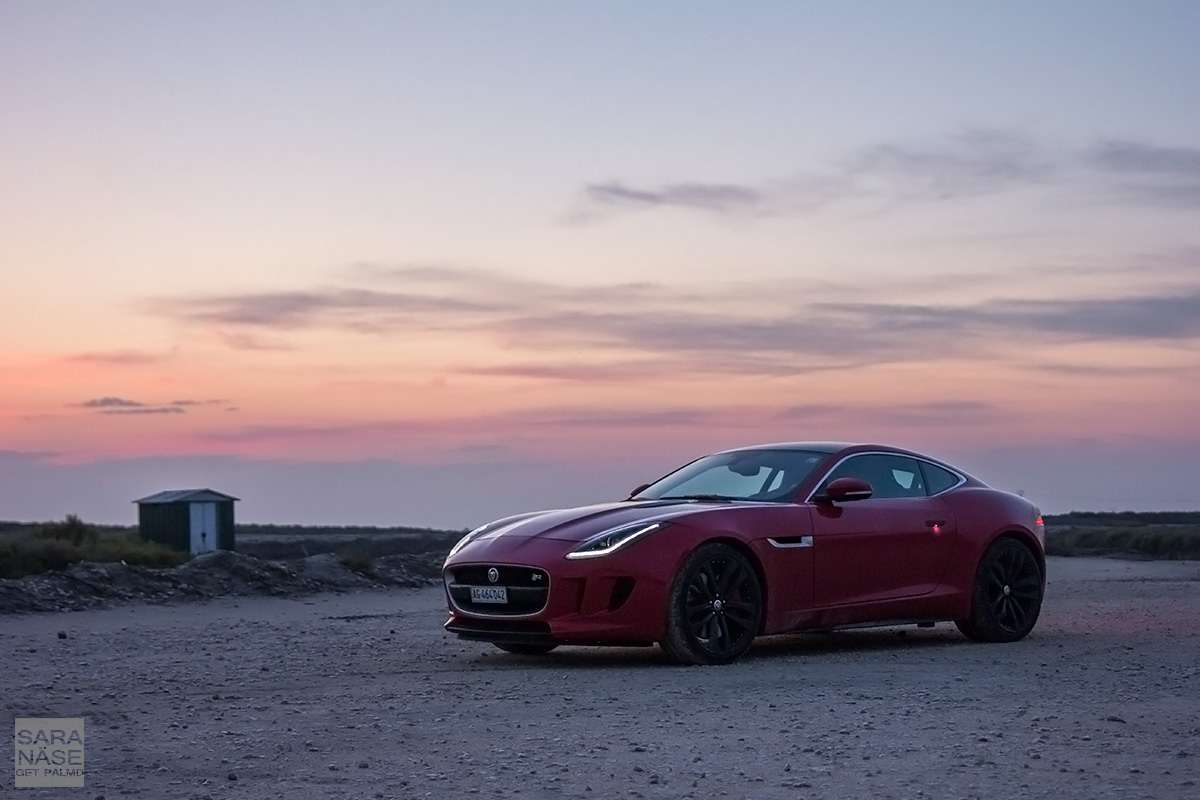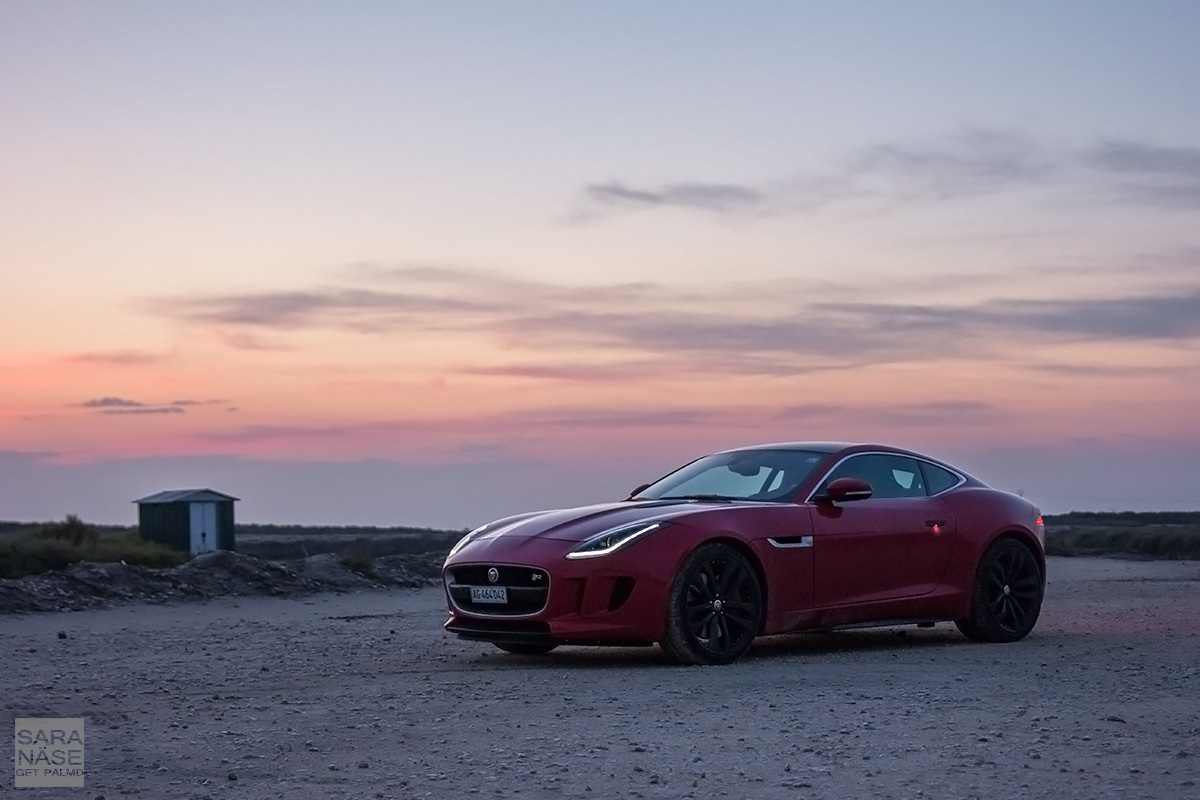 Now after the trip I do not remember Camargue because of the horses though. I did in the end find them, after some searching and asking around, but not running in the wild on the beaches as I would have hoped to see them (and the little girl inside me was fairly disappointed after all, imagine a herd of white horses running around a Jaguar F-Type on a beach…). Most of them live on farms, some herds live in the (privately owned) wetlands, but do not expect to just run into them on the beaches. Instead my best memory from Camargue is that main road that seem to go on forever in a straight line. The landscapes are very flat and surroundings very quiet. Or it was quiet until I got there and made some noise (the V8 F-Type sounds incredible, I say it again)… 550 horsepower and a road that almost looked like an airport runway can surely make me smile again.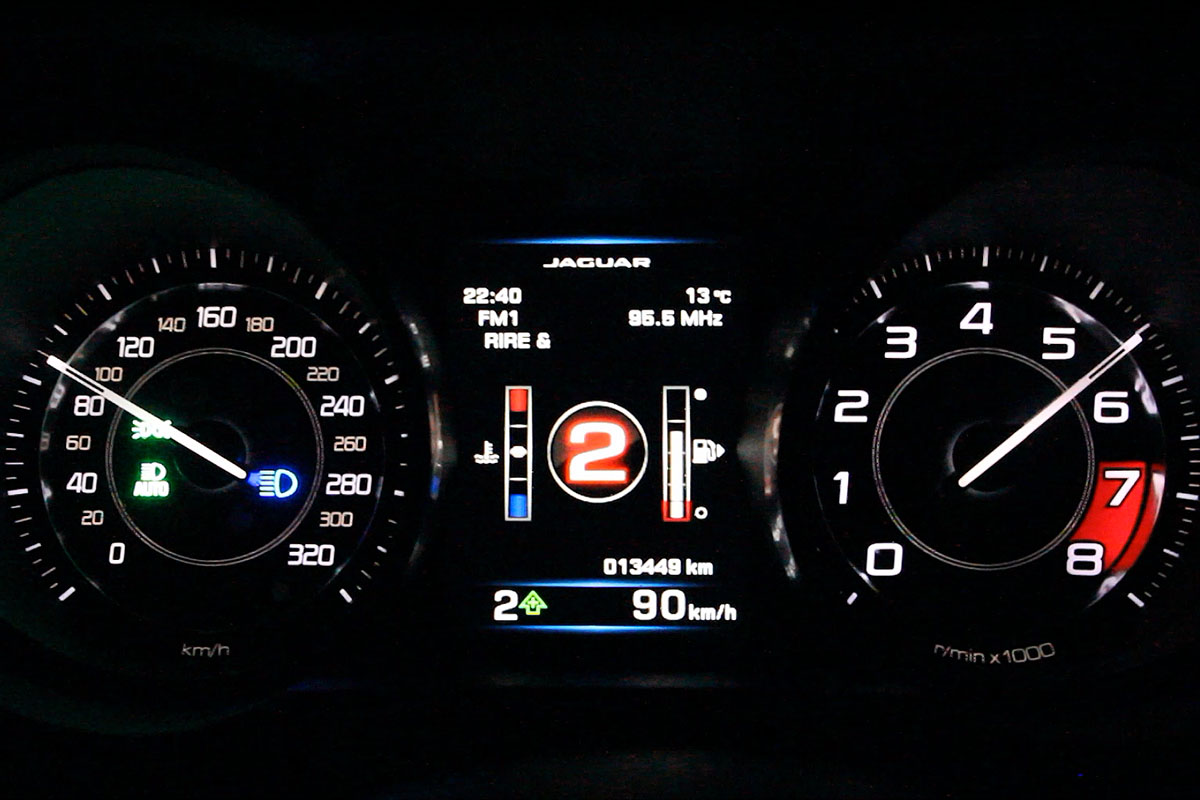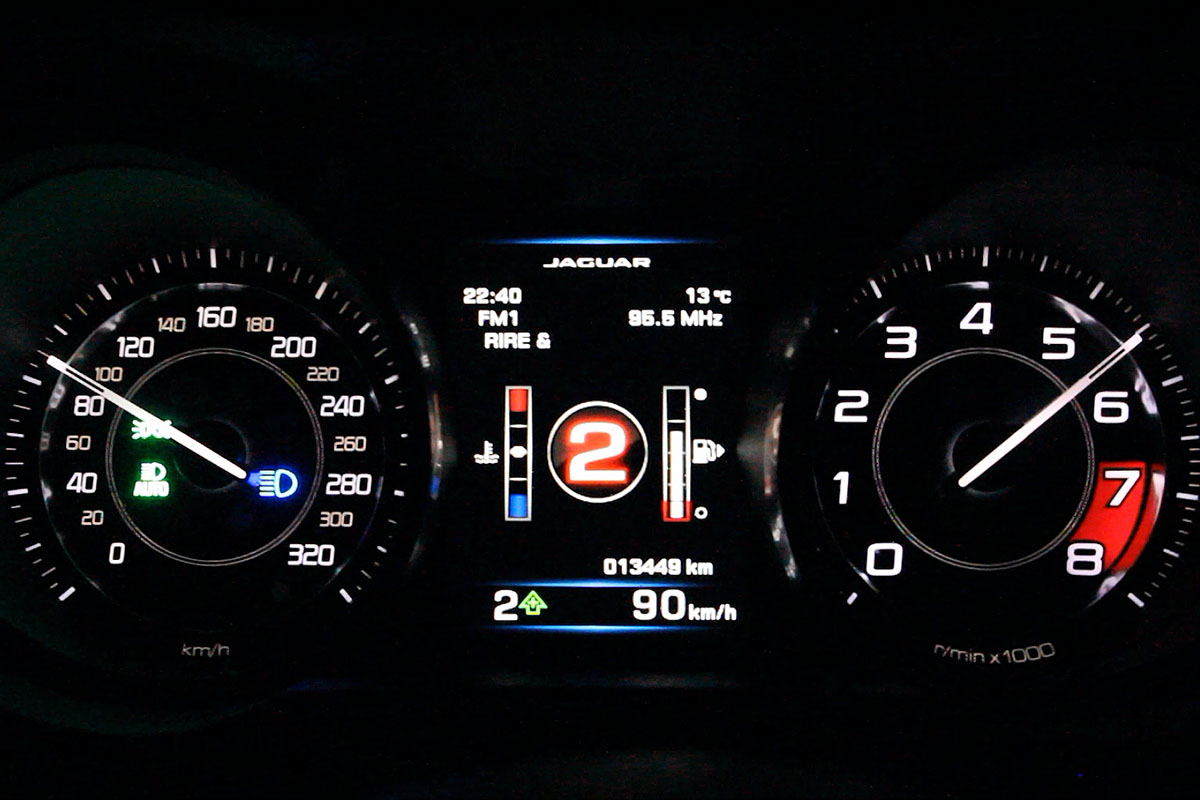 Camarque is definitely an exotic part of Europe and it was quite fascinating to experience late September when the tourist season was over. Downside of this open and windy location is that strong winds brings sand and dust everywhere. I washed the car three times within 14 hours. When you drive down to the beach you can find some beautiful spots with a lot of birds but I have to say all that dust takes away a little of the joy. One of a kind nature but not a place where you can keep your car clean for very long, and to be honest, going as late in the season as I did does not make much sense if you really want to get the most out of the area (…and find an open restaurant). I believe Camargue is best enjoyed in high season when there are more people and activities going on. Park the car, rent a horse. That is the best idea.