When I booked the Jaguar F-Type Coupe R the plan was to do a road trip to Pyrenees with it, but before my departure on "holiday" there was still some work to do. Our Supercar Test Event with the Lamborghini Huracan against the Ferrari 458 Speciale, and three other cars (Maserati GranCabrio, Bentley Continental GTV8 and Porsche 911 Carrera 4S Cabriolet). This means I actually got double road trips with the Jaguar because for example Stelvio Pass was not part of my original route plan, but now I got to drive some more amazing roads in the Alps with the car. And did it keep up with the other supercars? Oh yes it did. And it was definitely one of the loudest as well, the Maserati is another car that crackles quite a lot and the Huracan sounds very nice too, but really the Jaguar F-Type Coupe R is the crackle monster. It is hard to go unnoticed with it even if you tried hard!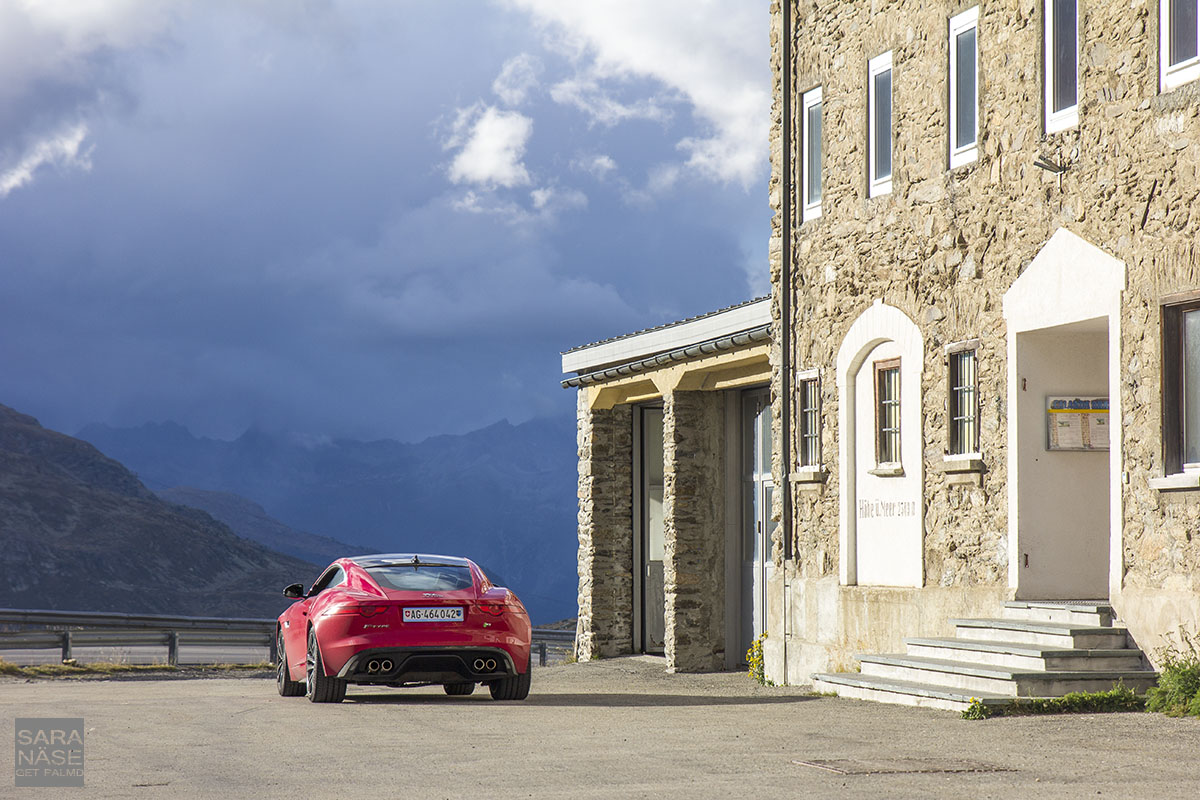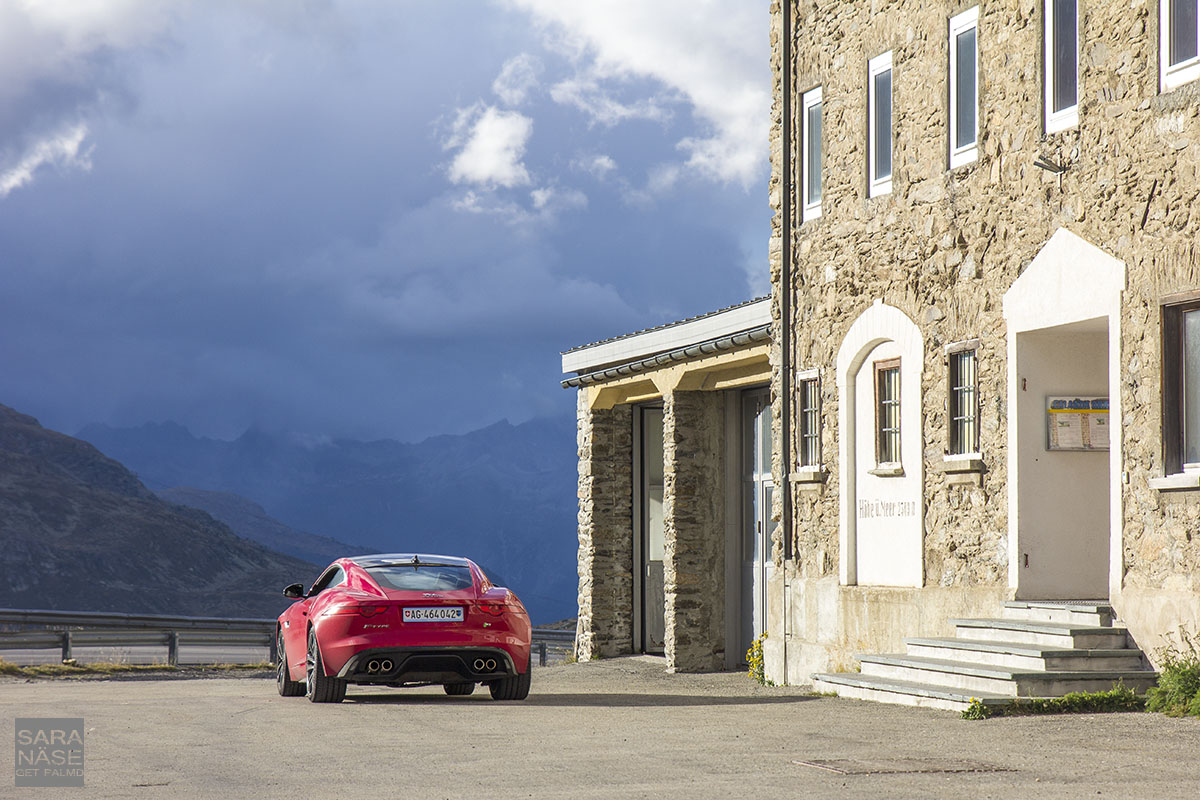 Three days of driving (the whole tour was around 800 km) and all drivers got to drive all cars (except me then, because I had the Jaguar so I never got behind the wheel of any of the other cars on this event, but I was so happy with what I had… hearing that V8 scream on Stelvio, OH!).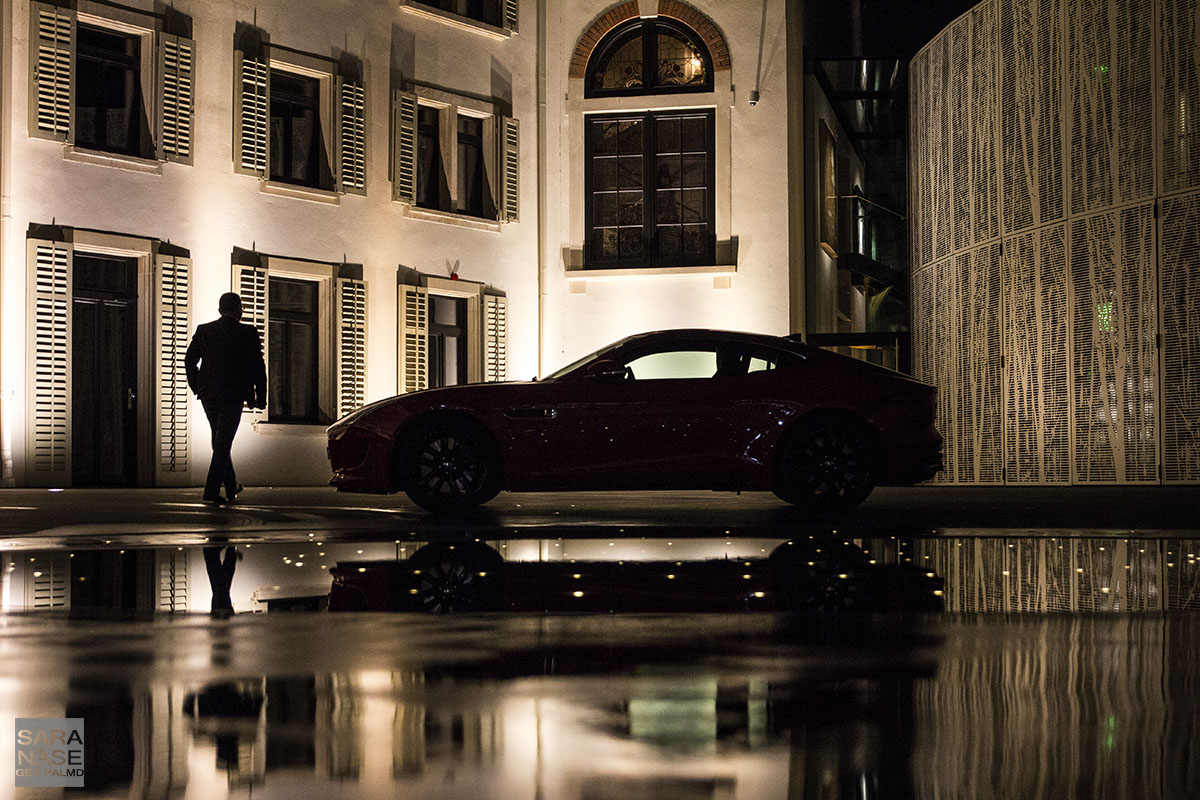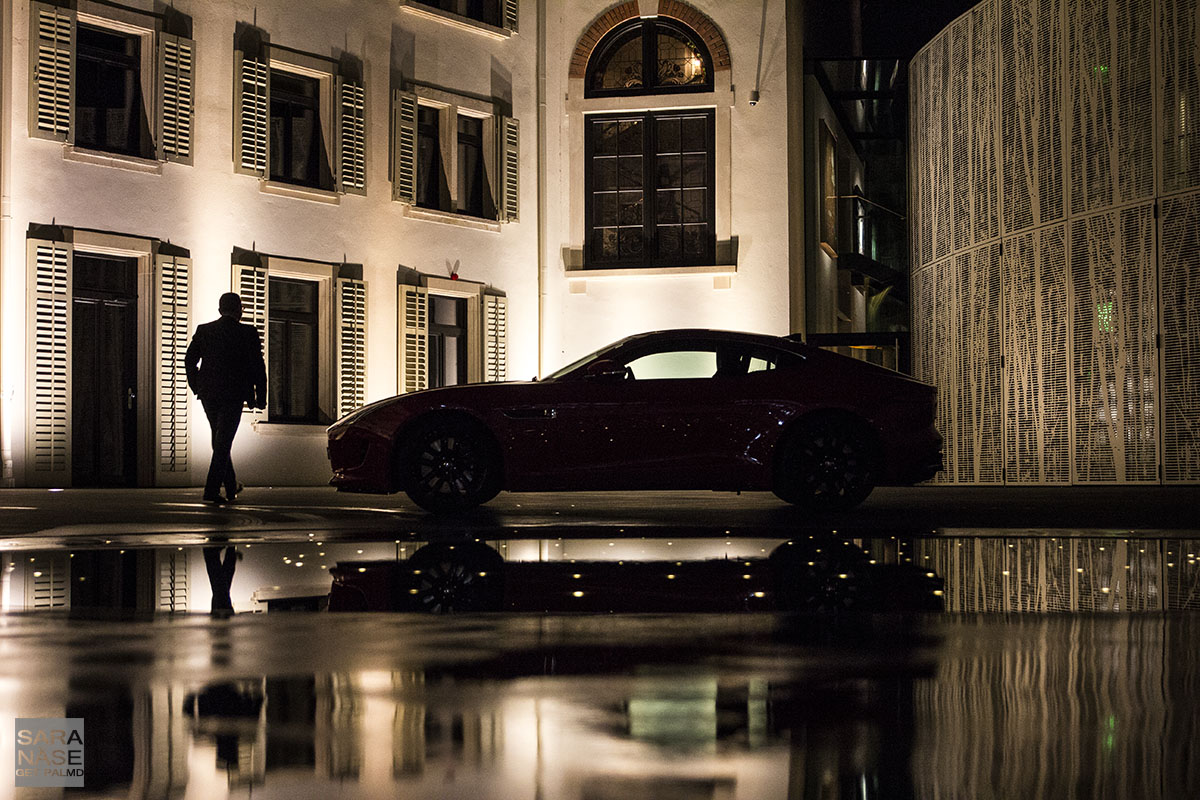 Amazing hotels – first night in the 5* The Dolder Grand in Zürich (unfortunately I live 7 km from this hotel so no room for me, I had to be a good girl and drive to my home street to park the Jaguar, and sleep the night in my own bed…), and 5* Grand Hotel Kronenhof in Pontresina where we stayed two nights on the tour. Kronenhof is a paradise, I love hotel breakfasts and Kronenhof took it to a completely new level.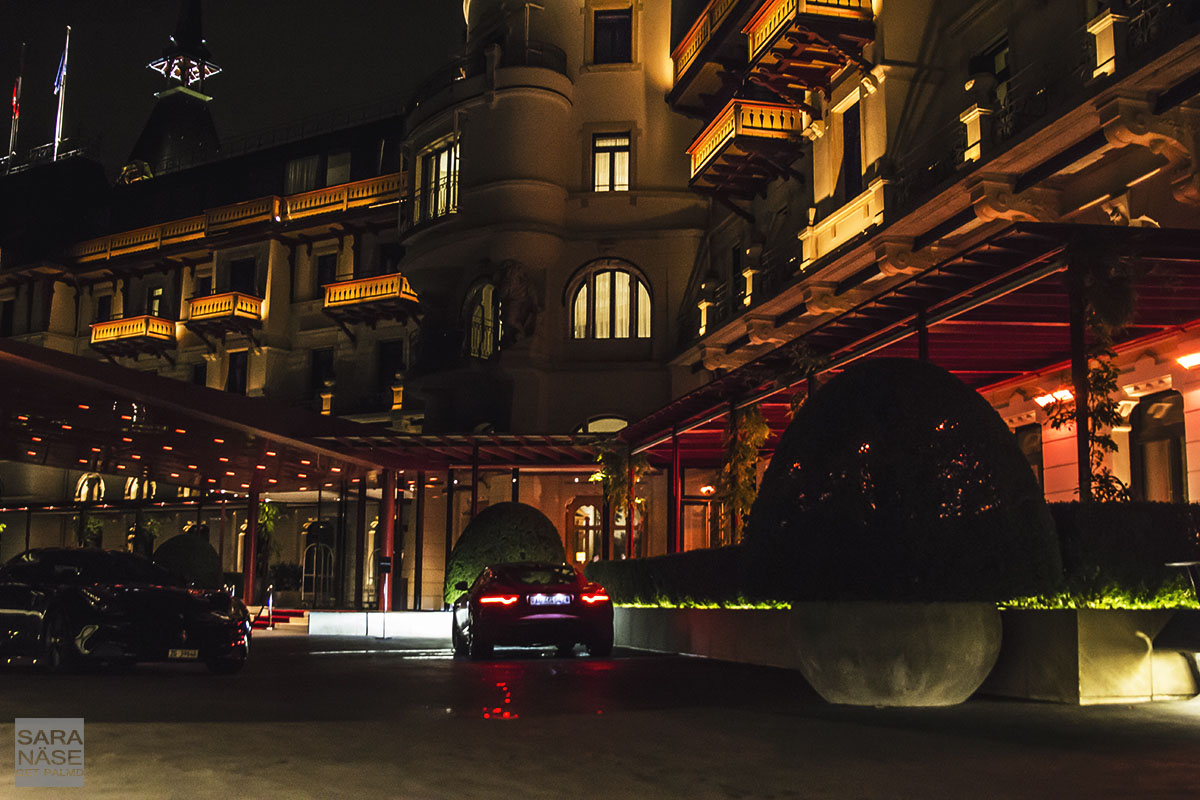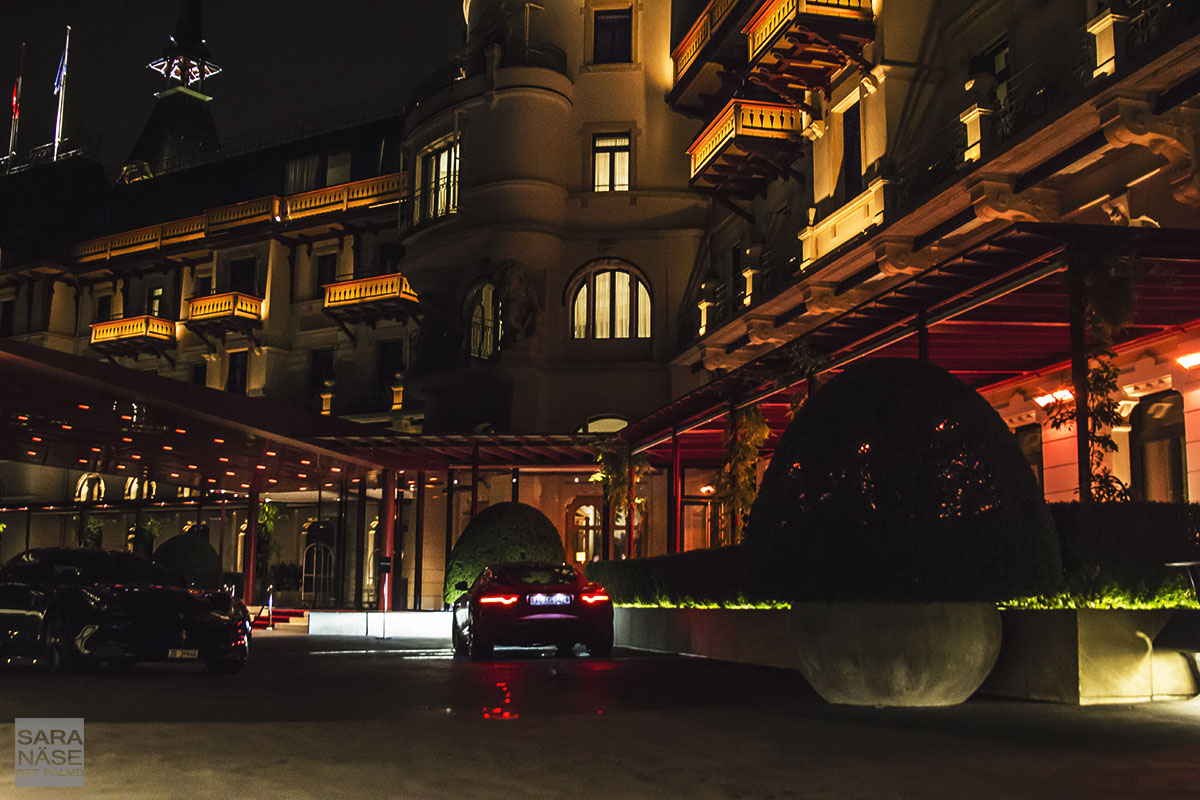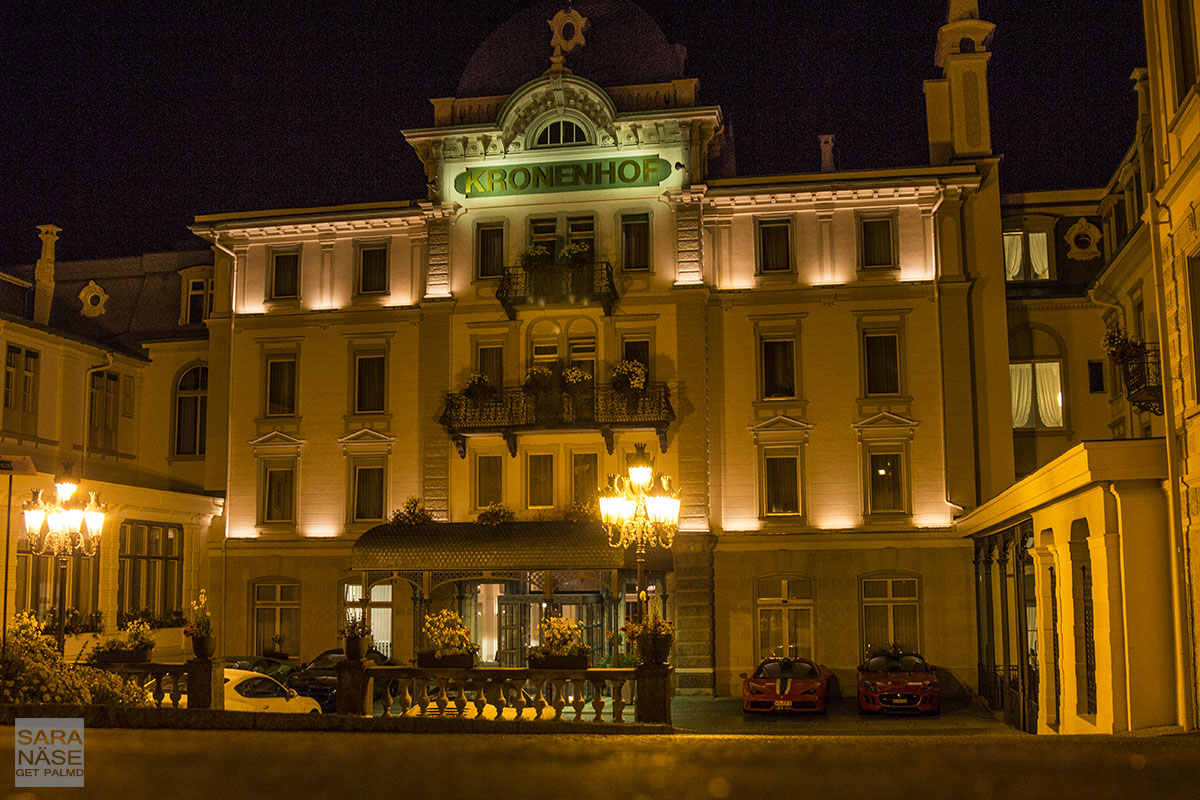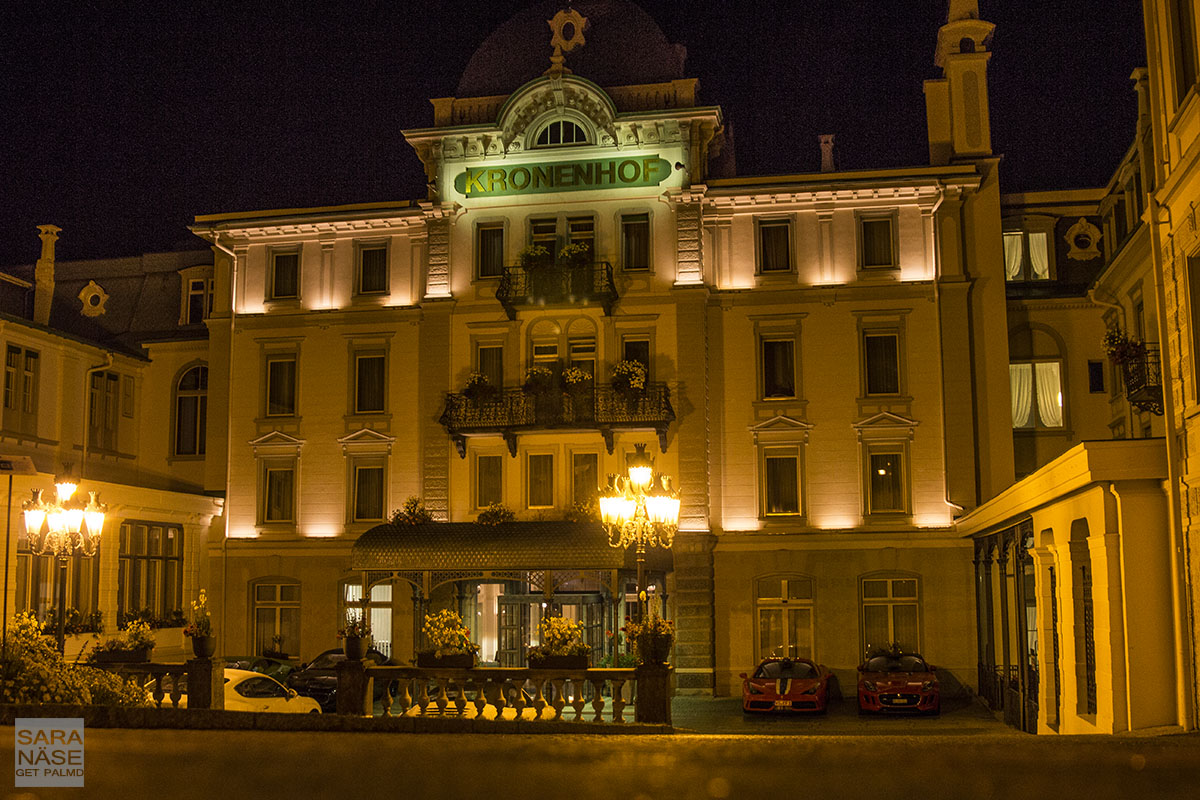 Amazing roads – Stelvio Pass, of course. We took the drivers up to Alpengasthof Tibet 2800m on Stelvio, where I actually had never been before but I found it when I searched for a coffee stop on Stelvio Pass, and enjoyed an amazing view down on one of the most picture perfect roads in Europe. Oberalp Pass, Ofenpass, Albula Pass, Bernina Pass… The scenery was lovely. Many of the roads I had of course driven before but Hahntennjoch in Austria was a first time for me, and that road is wonderful.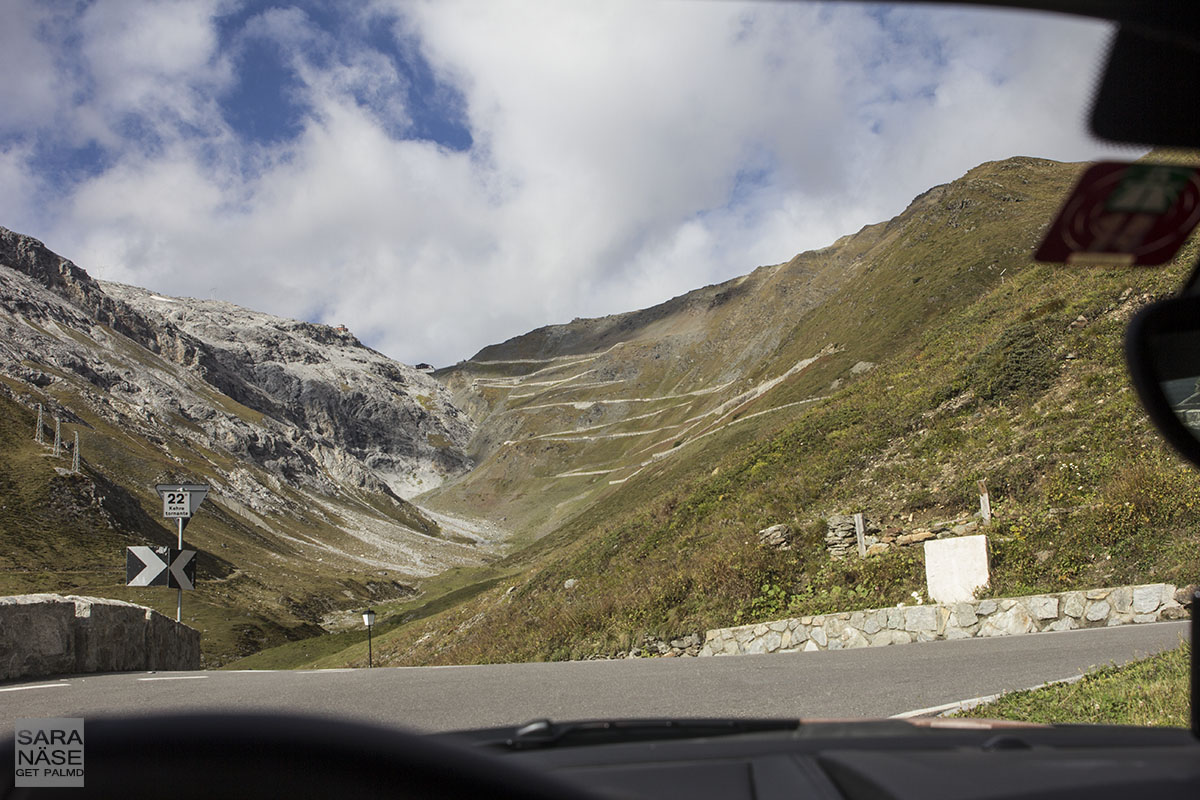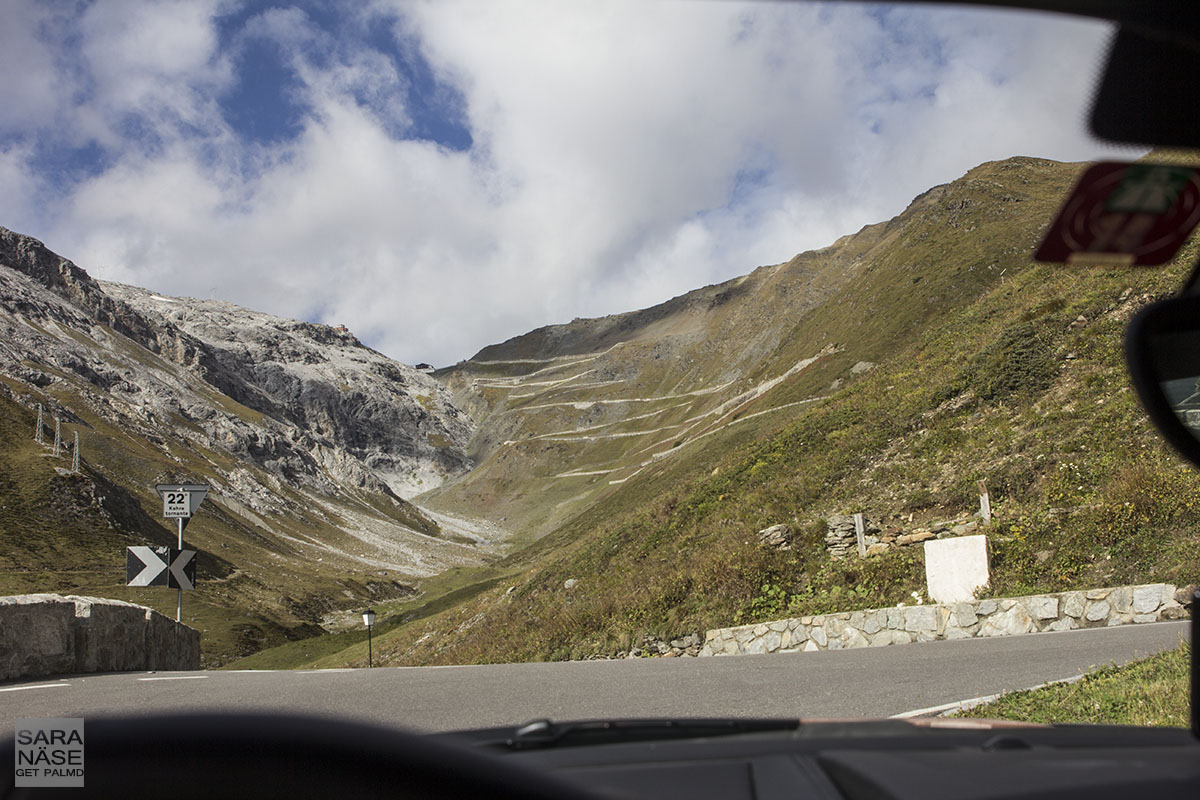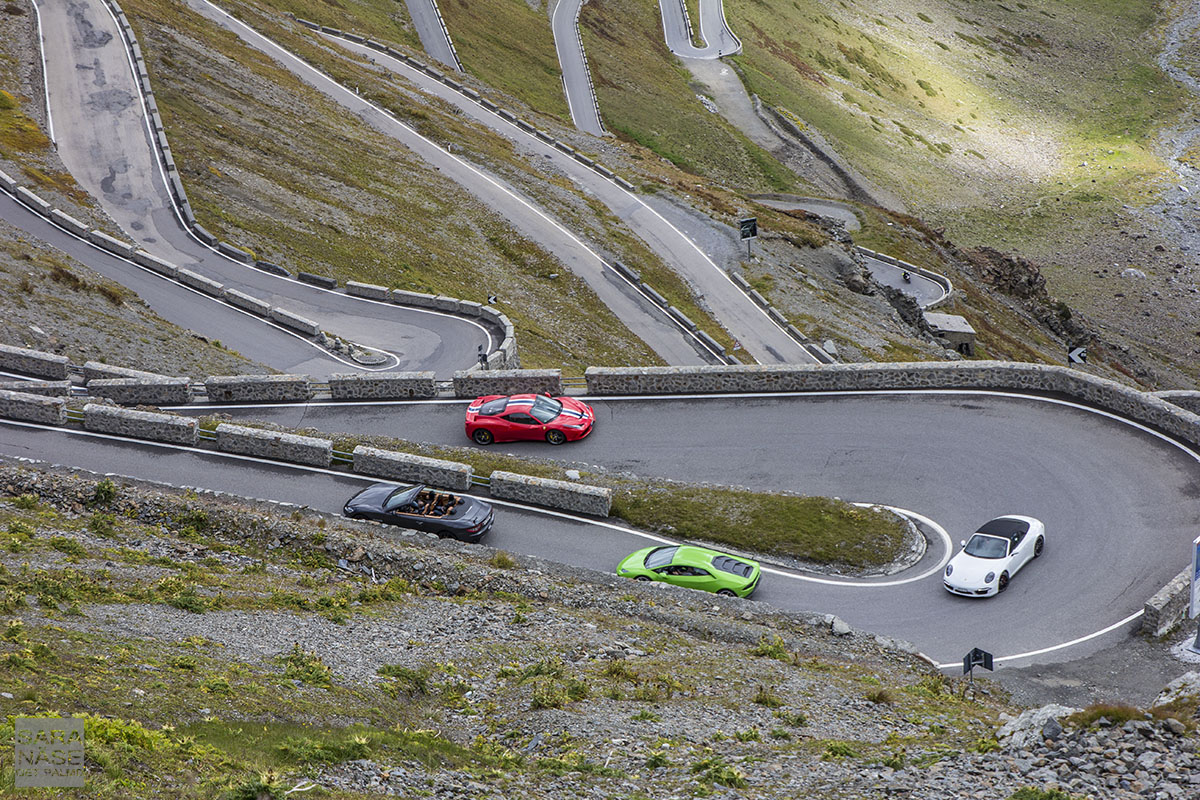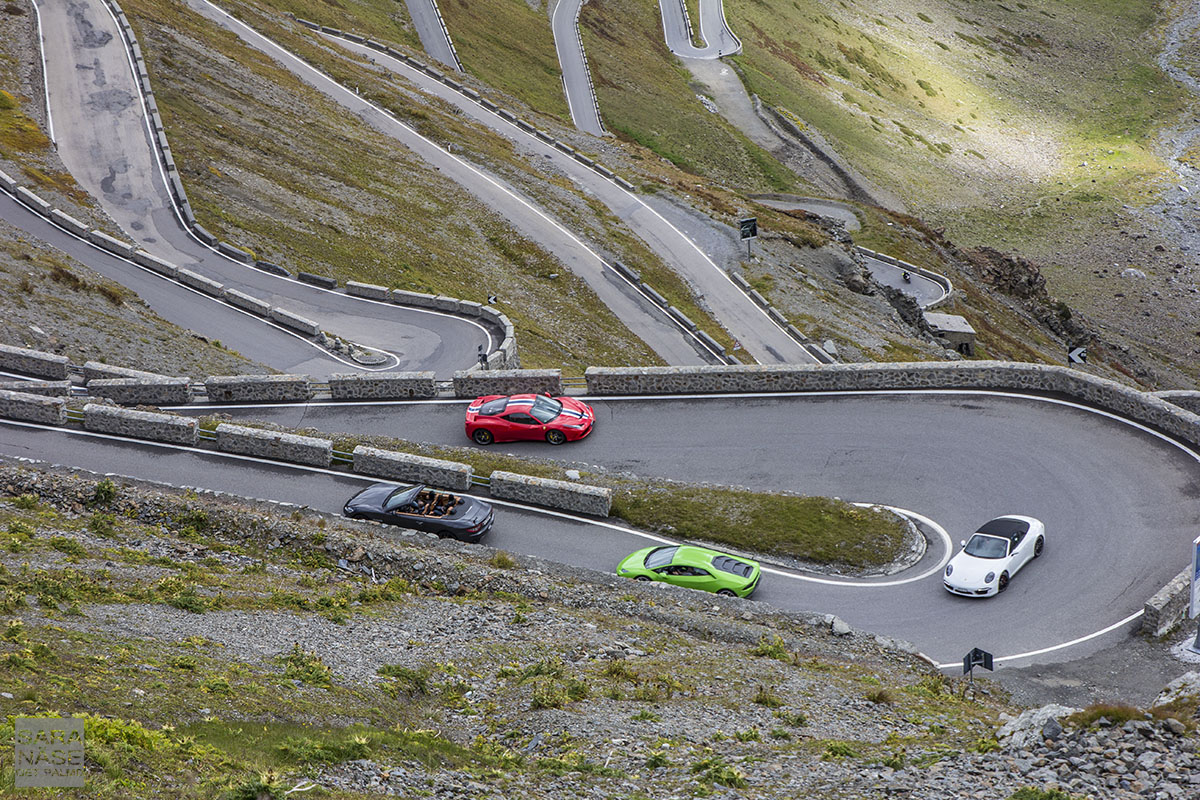 Amazing people joining the drive – and it makes my day when I see them enjoying what I love the most in life, driving on the nicest roads in Europe in great cars. After day one it already felt like you were hanging out with friends – we had breakfast together, we dined together, we drove together, we stopped in Livigno to watch a F1 race together, and we laughed so much that I will never forget this trip! Sure it is work for the team and not holiday, and possibly my boss struggled a little to get me out to prepare the cars in the morning when I would have preferred to get one more hour in the Kronenhof breakfast room (…everyone thinks I am funny but breakfast is the most important meal of the day so indulge… for hours…). But it is lovely work. The best part of this kind of job is definitely to meet other petrolheads and help organize a driving experience they will never forget.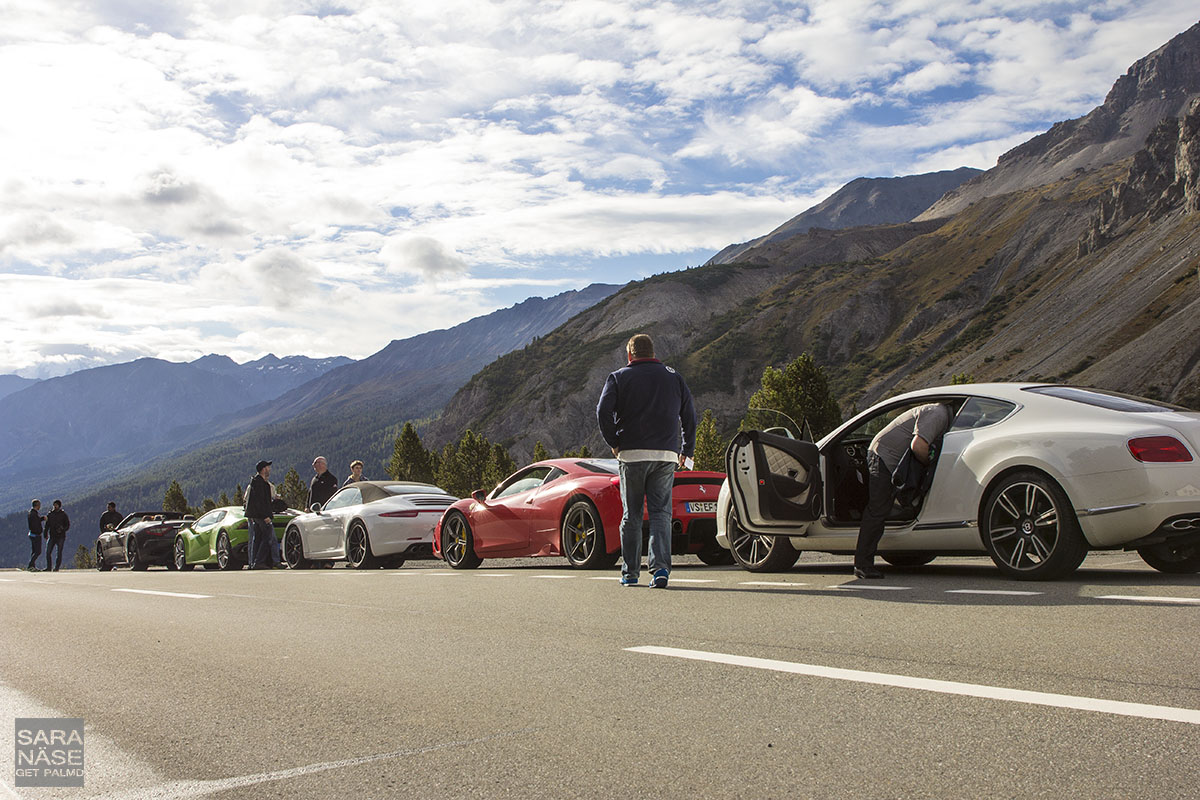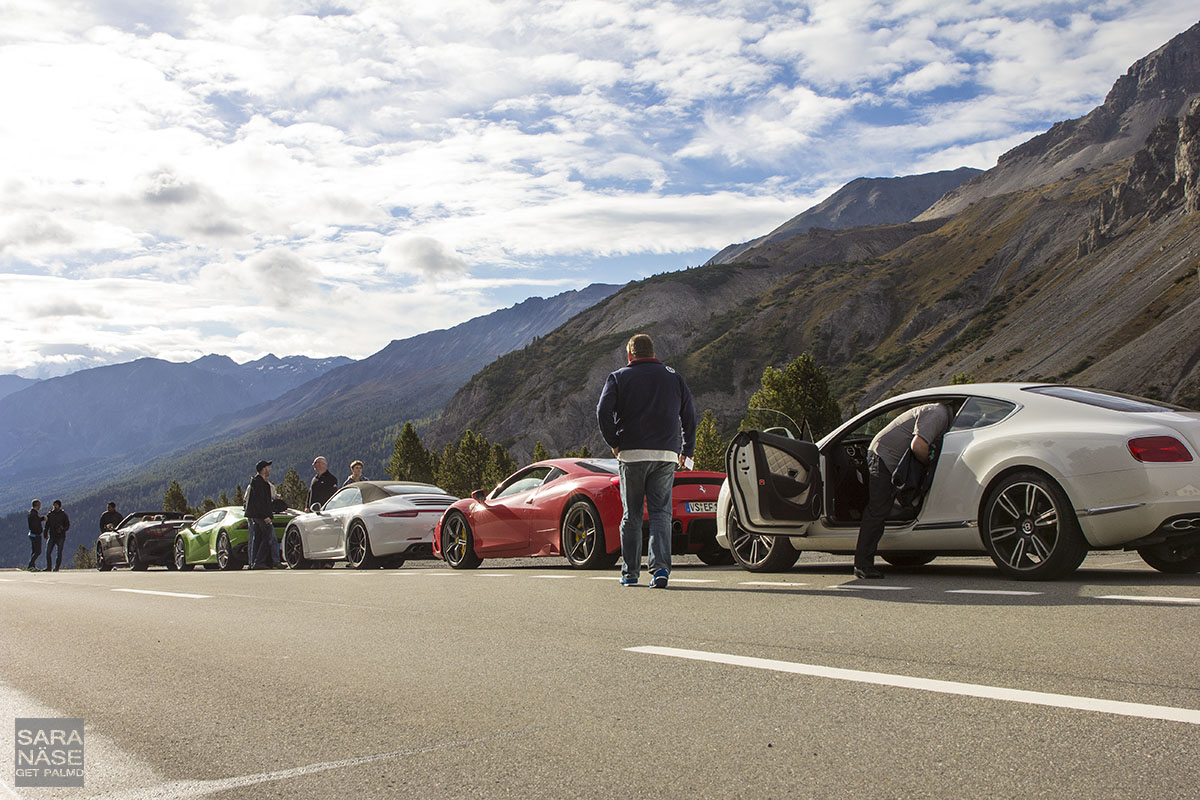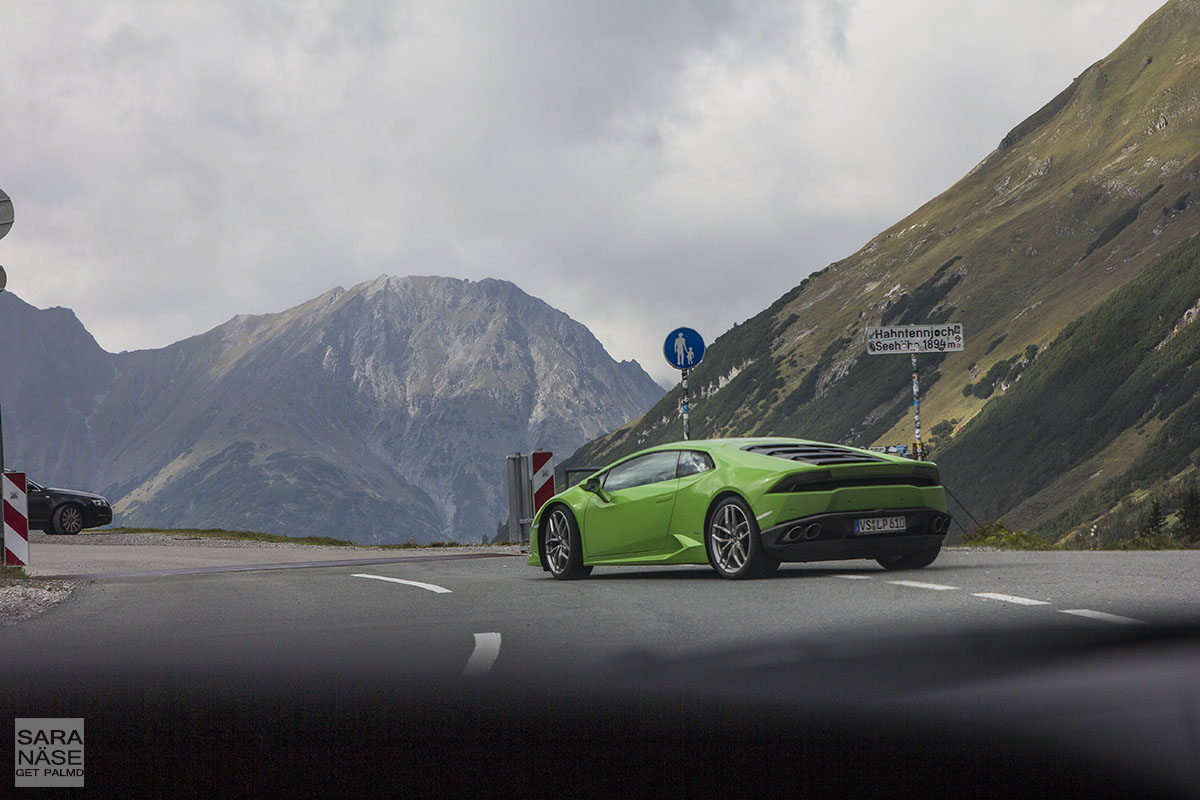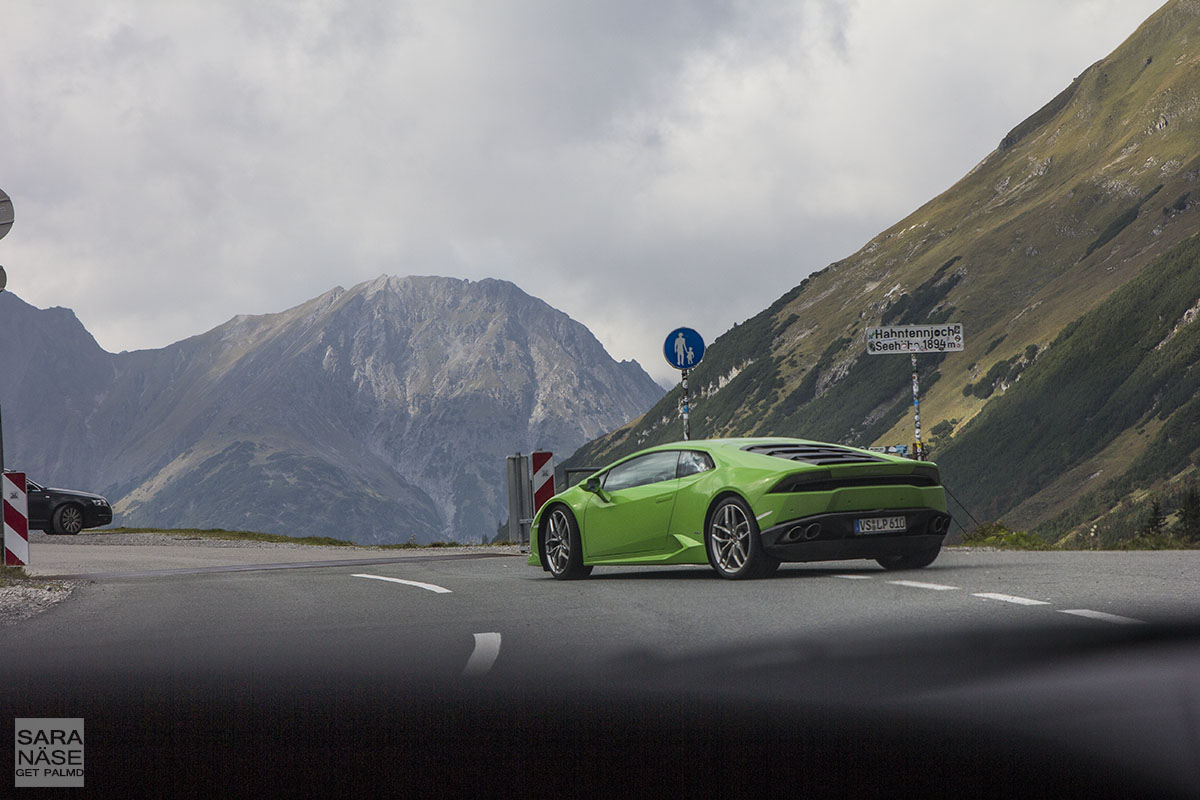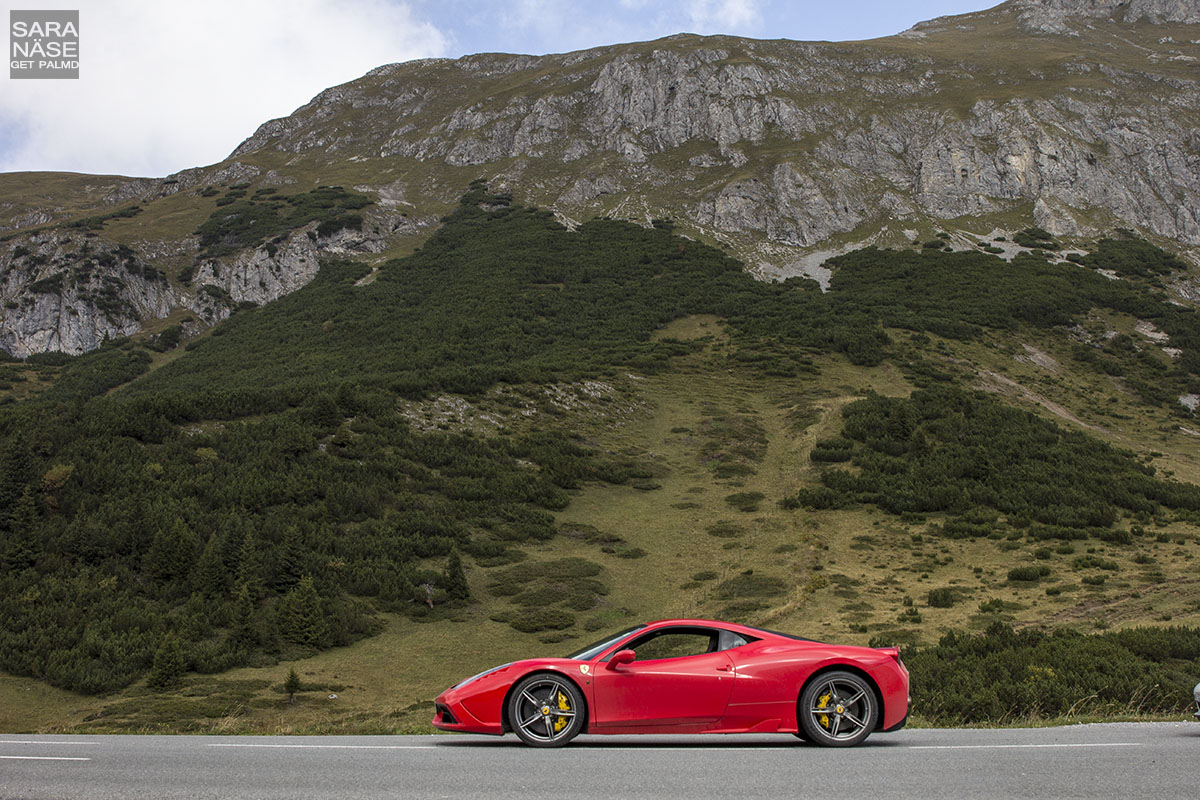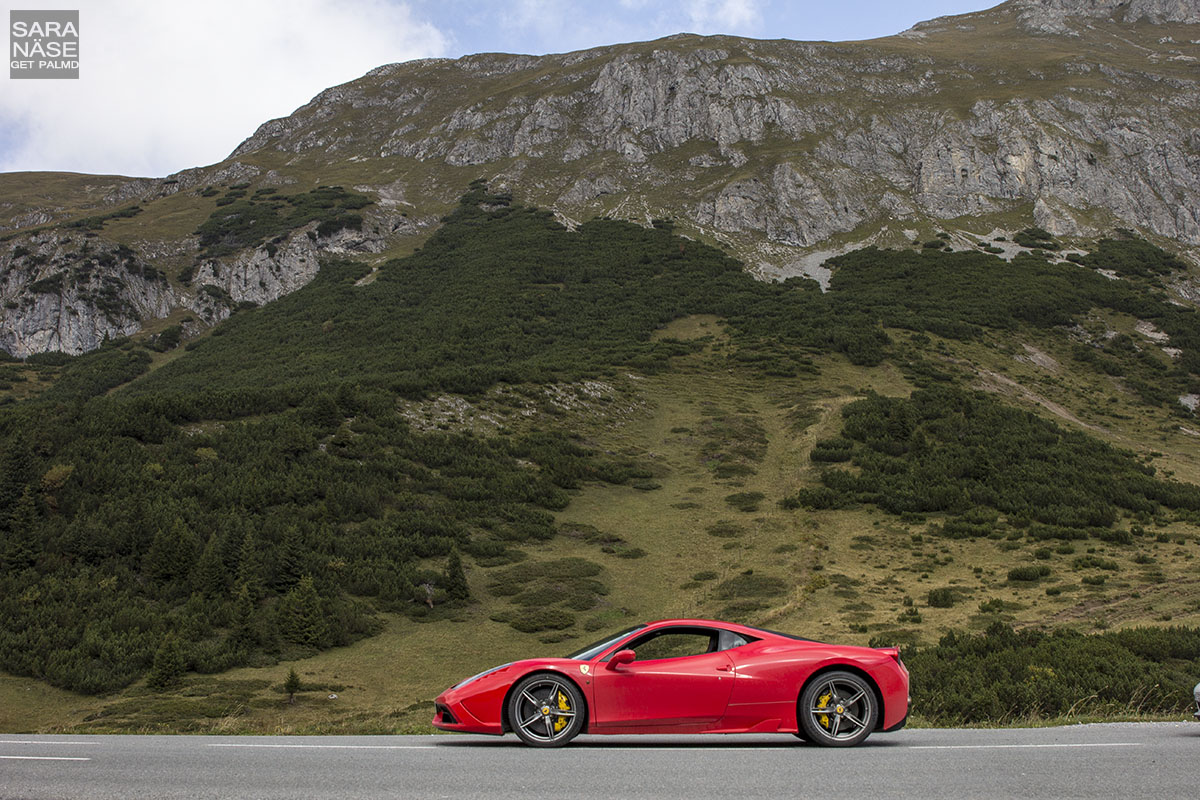 It was a great way to start my two week journey with the Jaguar F-Type Coupe R. Originally I was not sure if I would join this event or if my colleague would, because working those days also meant that I on day five after the event had to drive Zürich – Saint-Tropez 700km in one day if I wanted to stick to my original schedule (and I did it, and I loved it, a full day with the Jaguar F-Type Coupe R is not a bad thing… sounds like a lot but every kilometre is magic, which again sounds silly but if you have driven it you might know what I mean!).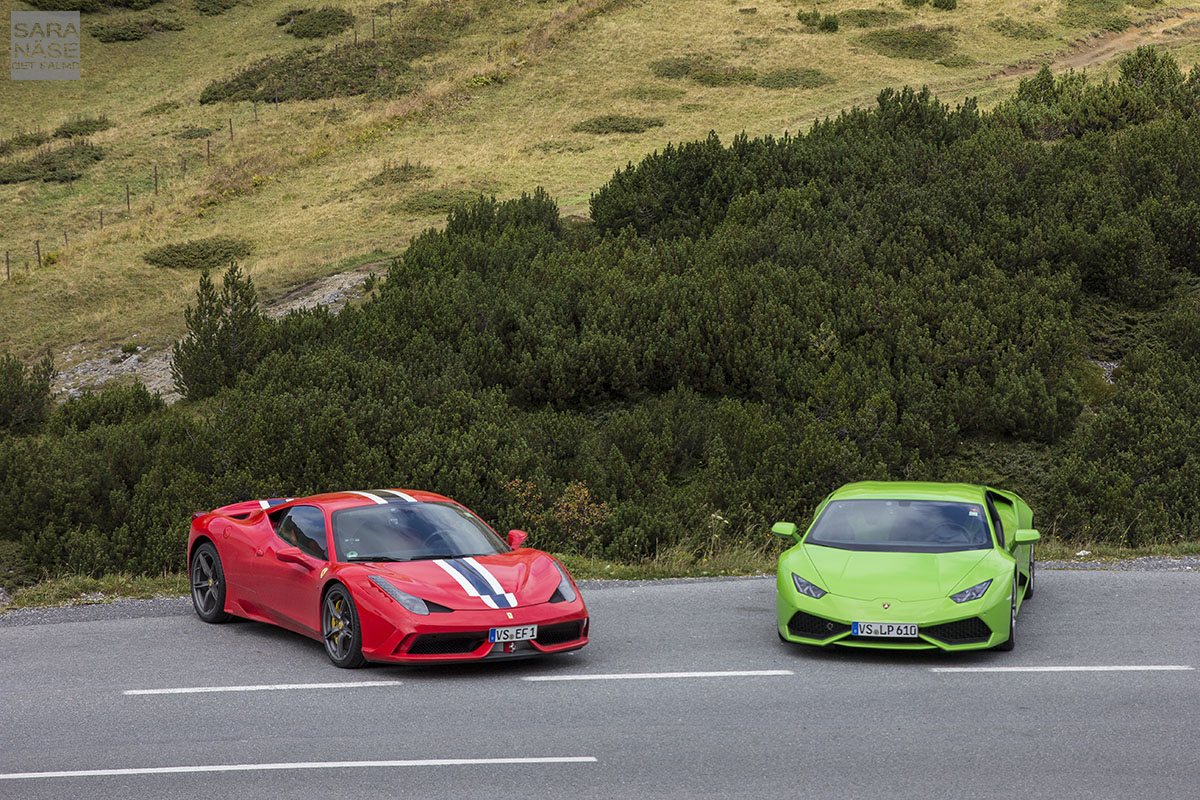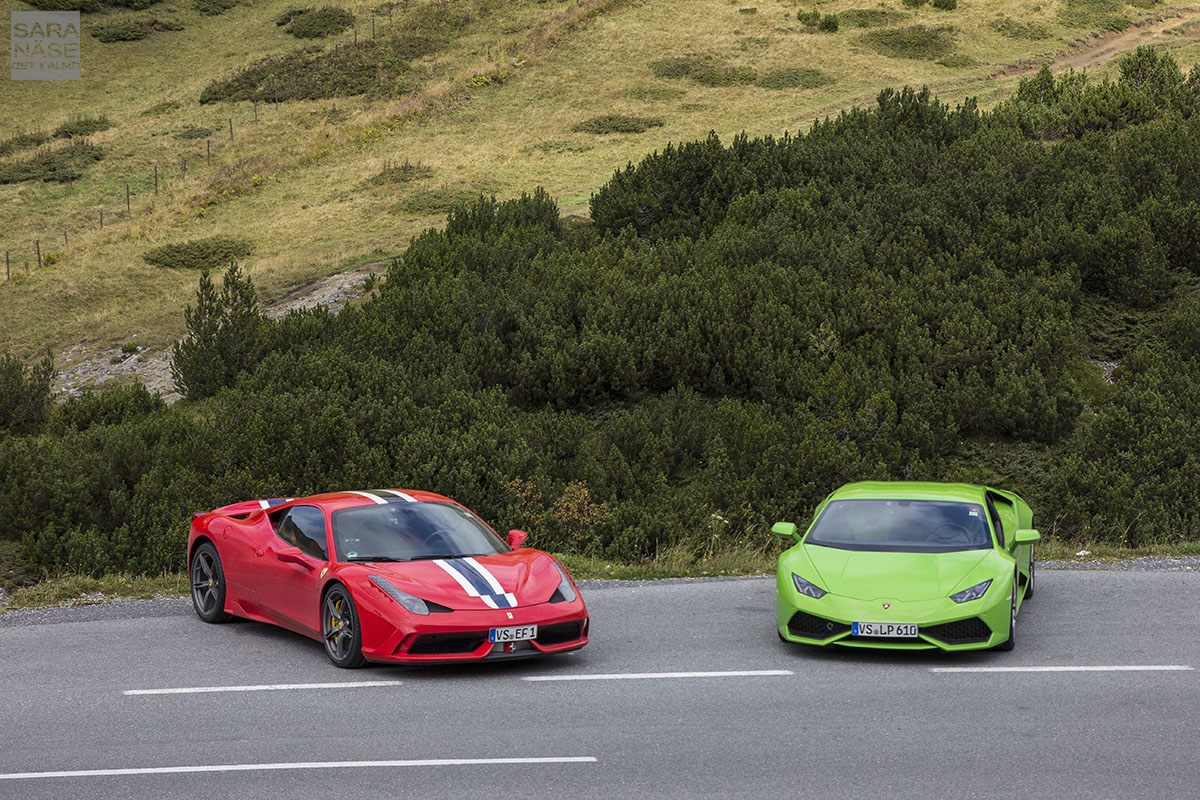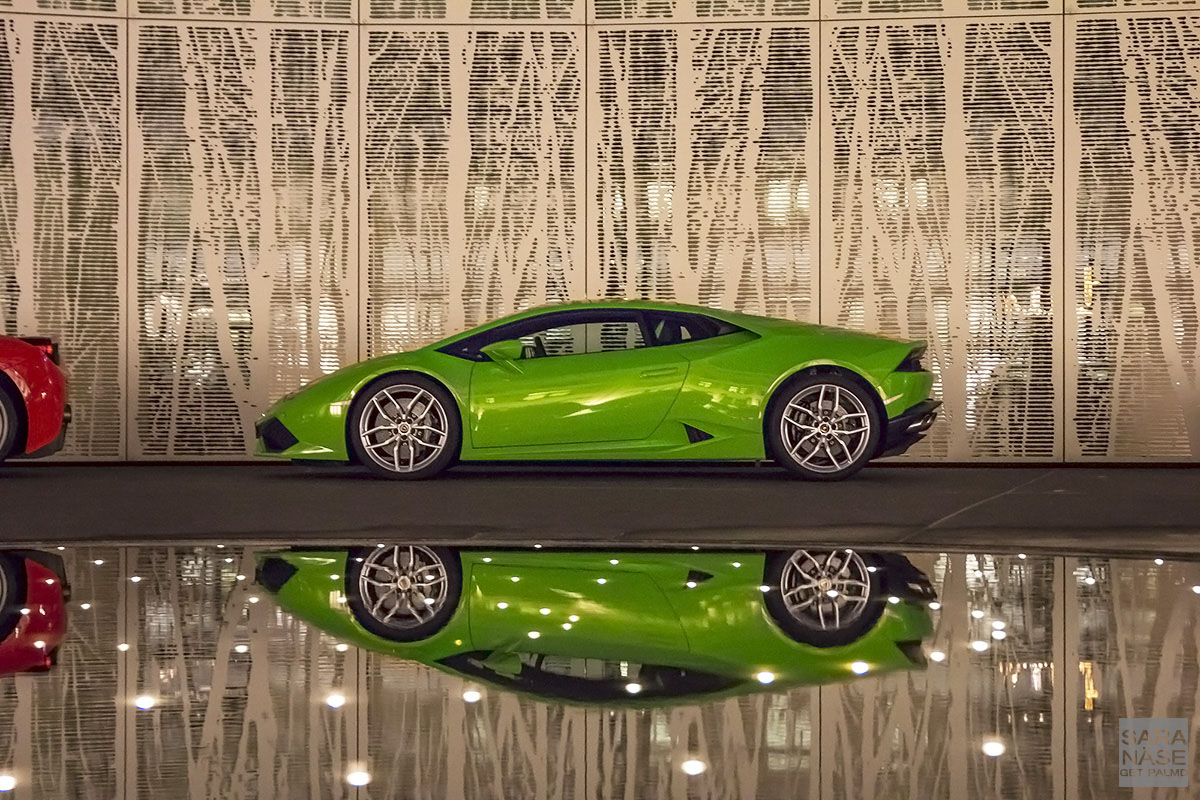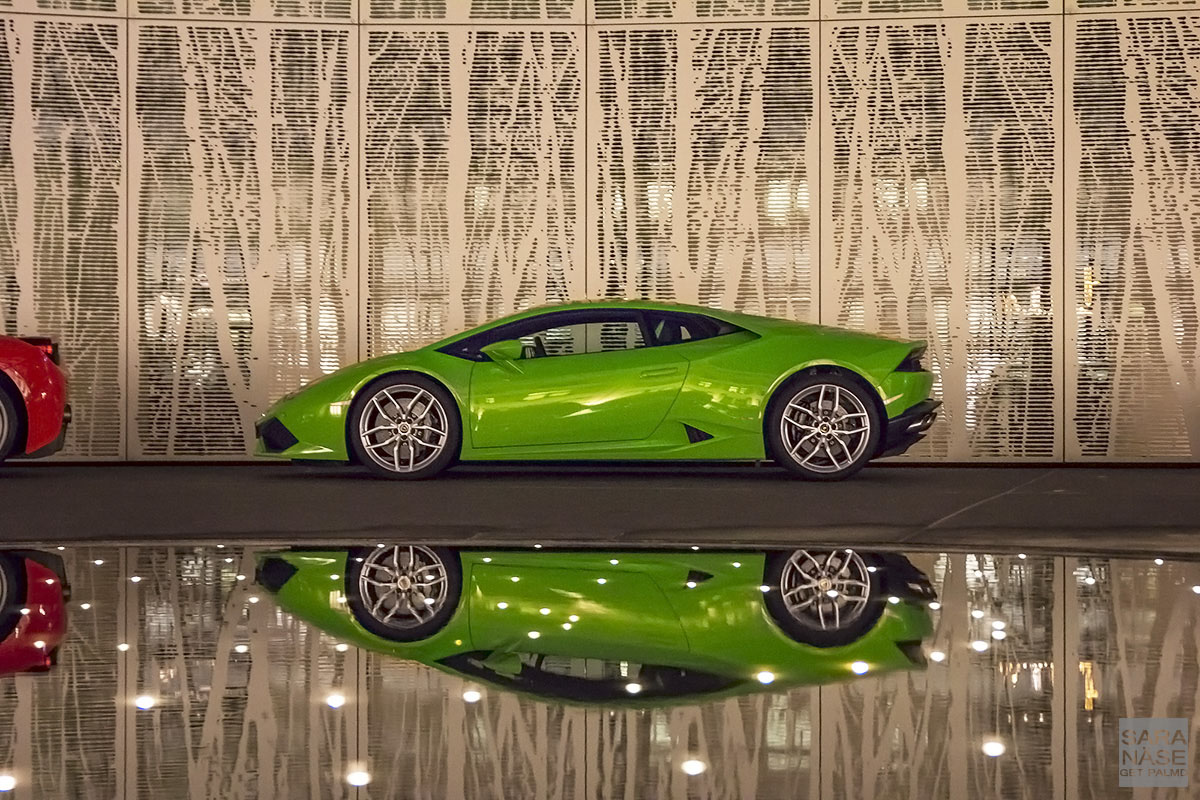 Enjoy the video, enjoy the photos. More about the Jaguar F-Type Coupe R starts from day five posts when it was just me and the Jag for the next ten days, but of course I also wanted to share photos of the other cars on the event. Verde Mantis Lamborghini Huracan and a red Ferrari 458 Speciale, it really felt like we were in good company…