From Grossglockner my journey continued to my next overnight stop – Tenuta Contarini a bit south from Belluno, in the Treviso region of Italy (known for their "green hills of Prosecco").
After Grossglockner I could have turned left to Felbertauern Straße (road 108) and take that route back, but because I drove it on the first day I wanted to try another route. I could also have driven a bit more to the right and there would have been the A10 highway south. But navigation took me to a road between A10 and Grossglockner – road 167.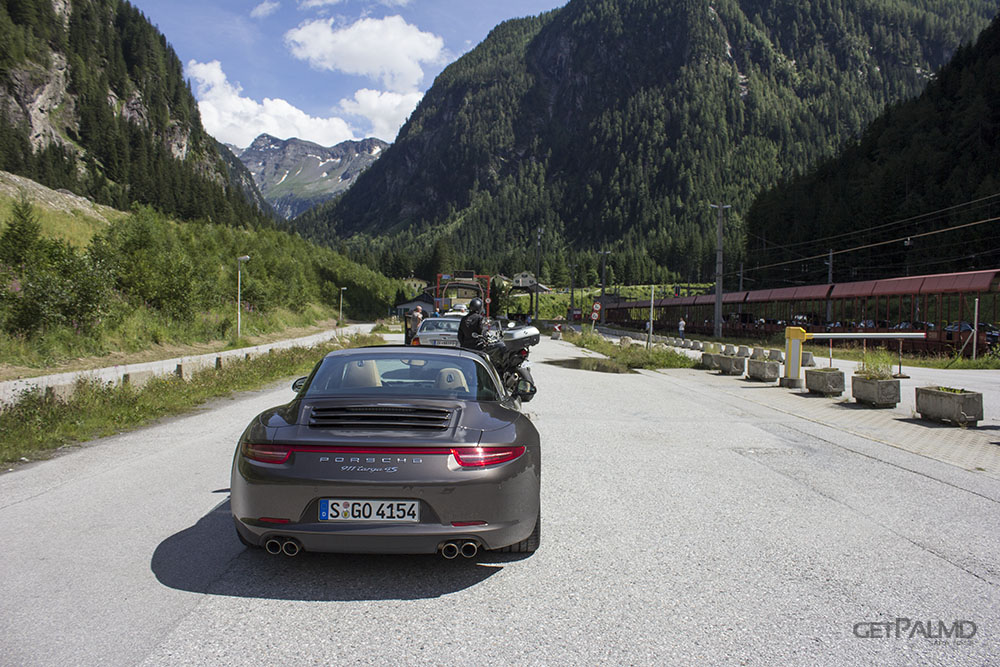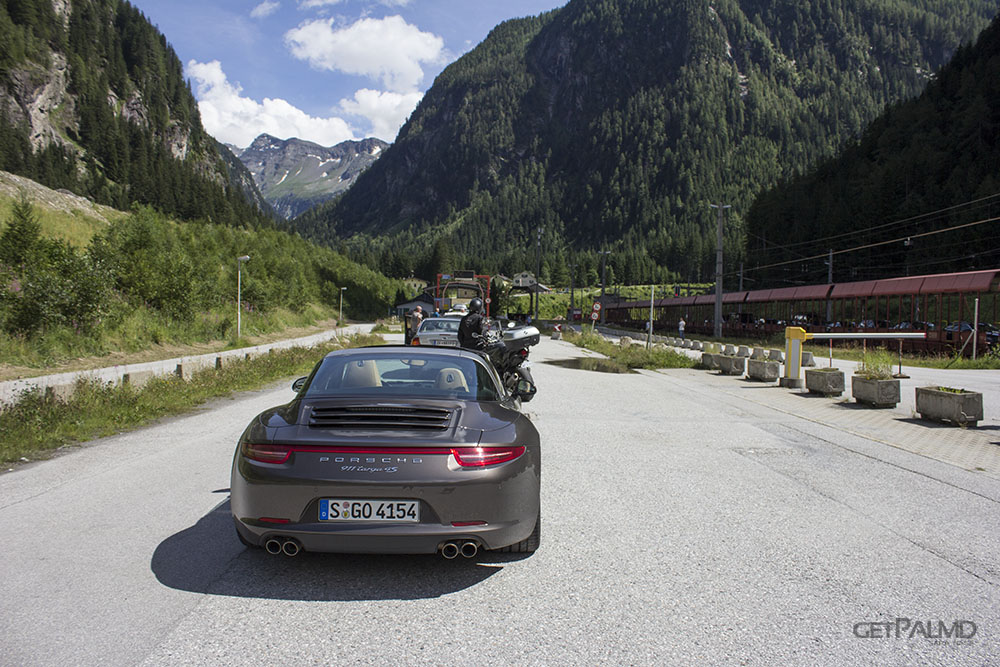 That road has a Tauern motorail train, Böckstein – Mallnitz. I had never been with a car on a train before, and I had definitely not planned to end up on one either. But €17 to the guy and five minutes later I had my Porsche parked ready for departure. I had this video playing in my head of a roller coaster ride in the mountains, train going up and down steep hills (do not ask where this idea came from, I just have a fantastic imagination). Those about 15 minutes (felt like an hour of course) I was sitting in passenger train wondering if I actually had left the handbrake on and if not, what mess would wait for me when train stopped… The reality was a smooth ride through tunnels. Not a roller coaster…..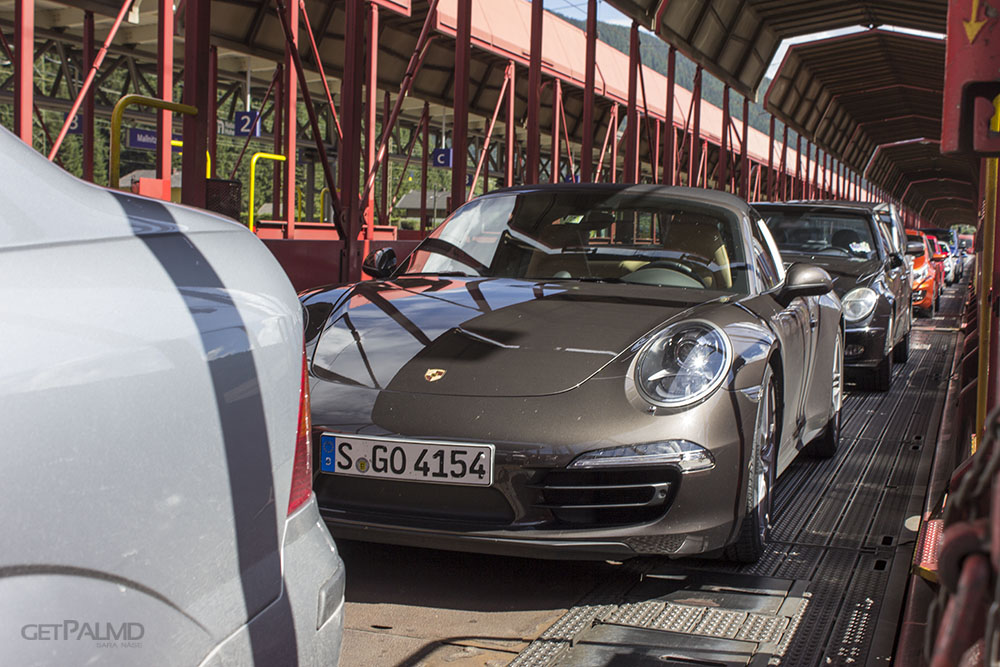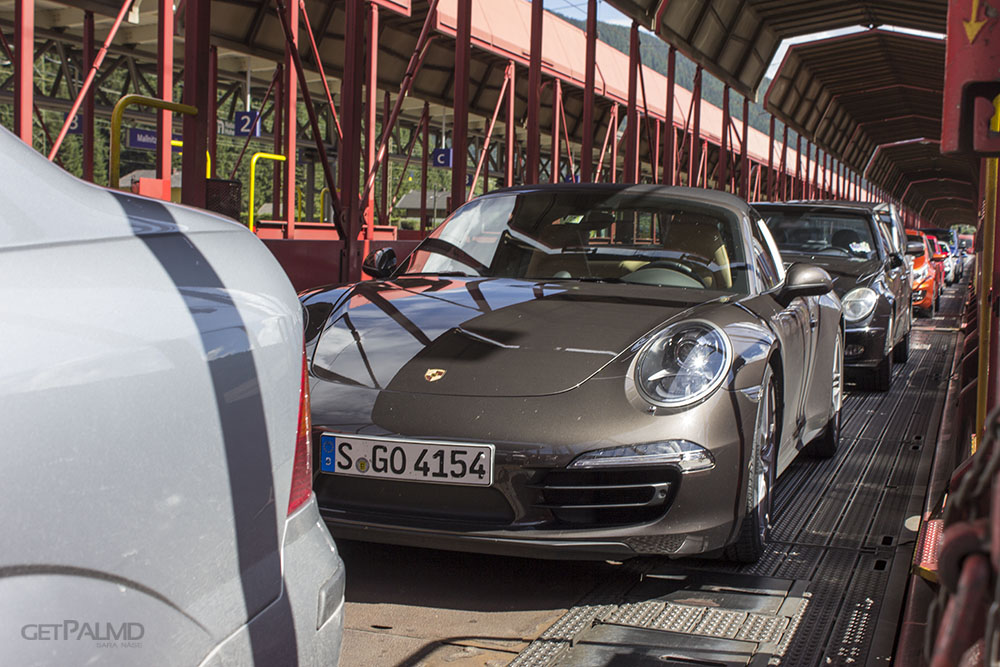 The drive that starts after you get off that train is epic, so after stress comes a reward. No tight mountain passes but instead amazing sweepy corners, long straights, beautiful landscapes and total freedom to enjoy the car.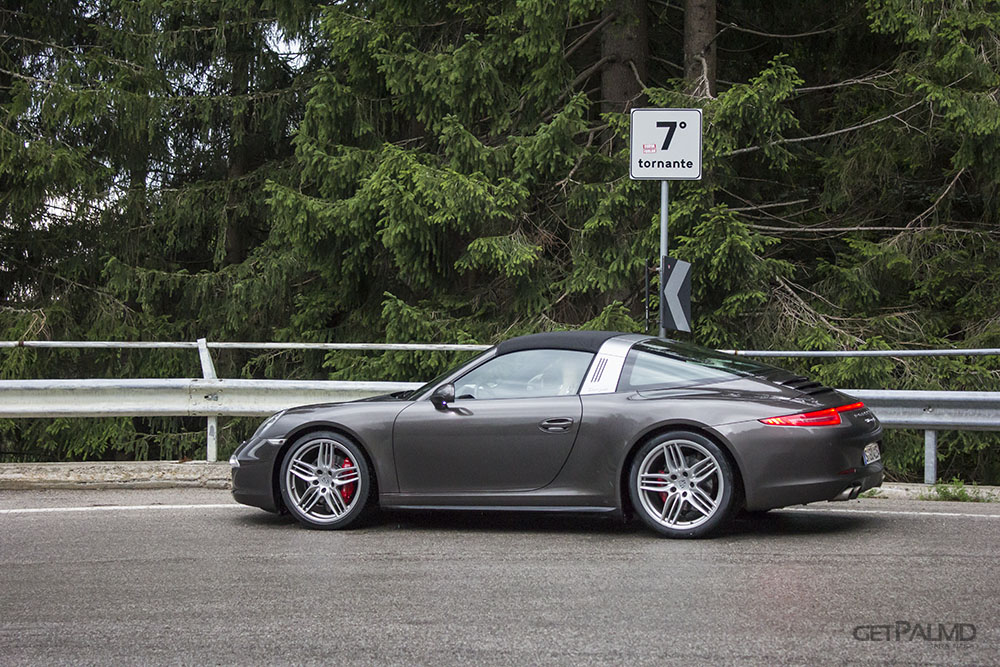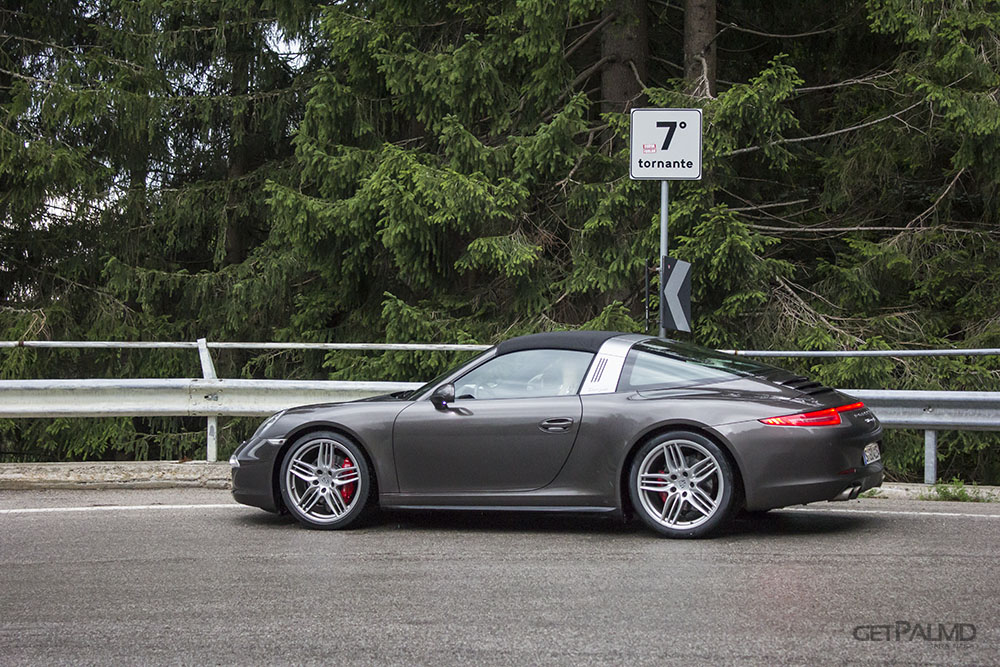 In Italy I ended up on a mountain pass called Kreuzbergpass (Passo Monte Croce, 1636 m). It was not a planned one at all (never heard of it before), instead it just happened to be on my route. If the road surface would be in better condition, it could be a pretty nice road. Now some parts are so bad that you focus on driving it carefully and avoiding the worst parts, instead of enjoying the car on a road that would have potential to be a really exciting driving road. Personally I feel no need to return to Kreuzbergpass unless I know there is new asphalt from start to finish, and not quick fixes that make this road a very bumpy ride.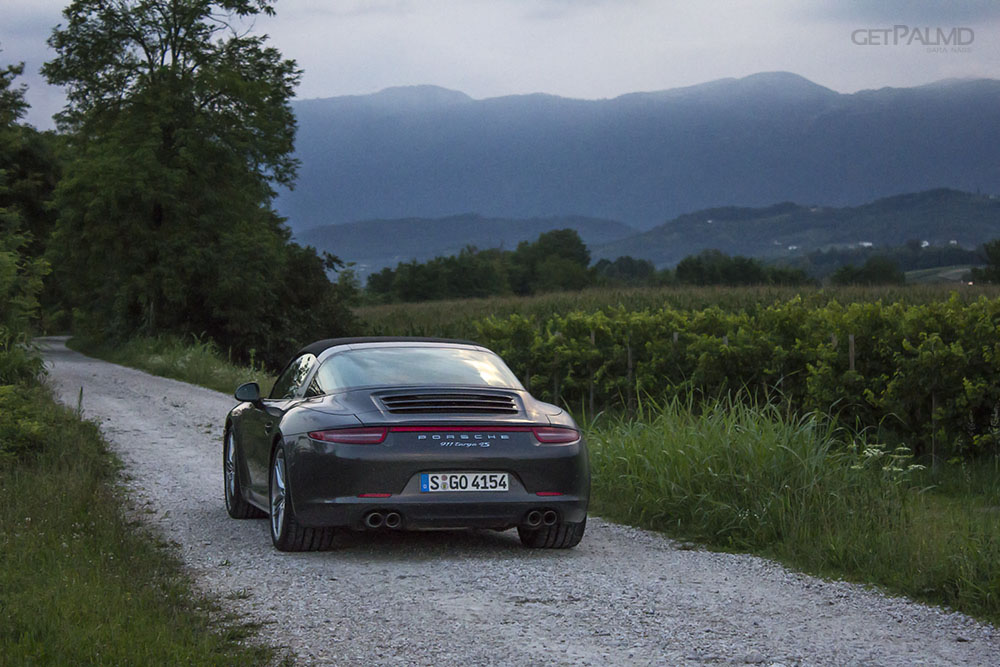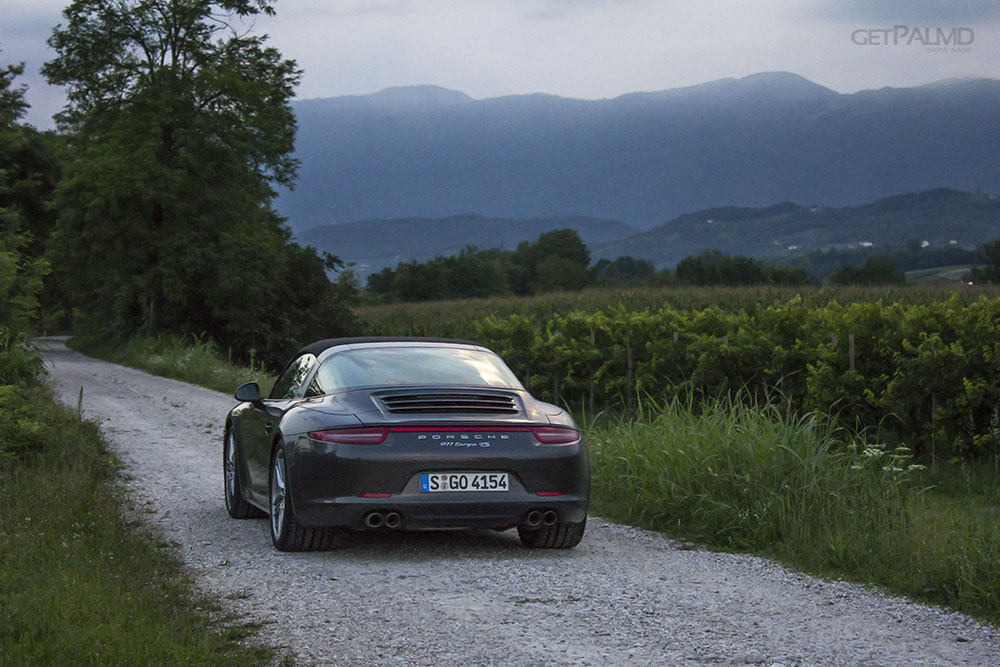 After an afternoon with rain and thunderstorms I arrived to San Pietro di Feletto Treviso just in time for sunset. This region of Italy is very beautiful. With the vineyards and hills it is a little like a smaller version of Tuscany and I have to say there are some truly incredible roads in this region. Of course I had to do a photo stop because the colours of a setting sun over this landscape, and then that picture perfect Porsche… One of my favourite cars in one of my favourite countries. I could get used to it.