When I managed to book a Toyota GT86 for five nights (hallelujah, Swiss press cars here I come…) I knew it was road trip time. I have been craving to drive that car since I had it for a long weekend in Helsinki last summer. I loved it.
After our five night adventure I still do. Even more than before, but in a different way now. The first time I picked up the GT86 I had a Chevrolet Camaro parked outside my house as well (yes, I was multitasking with two press cars at the same time… one for the morning, one for the evening…). Stepping into a GT86 from a Camaro was like moving from a V8 van to a real driver's car.
The day I first met the GT86 it felt a bit more exciting than it did last Wednesday. I admit it. Luckily it was love at first sight and true love never dies.
I still really enjoy the car. I love how "all-round" the car is – I did the 650 km from Switzerland to Tuscany in one day and it was comfortable on the highway, with one of the best driving positions I have ever had in any car. Not boring at all to drive up on a mountain. And to me it is an incredibly sexy car to look at – one of the best modern Japanese designs in my opinion. Add a big wing (…and some more power) and I would gladly own one as a daily driver.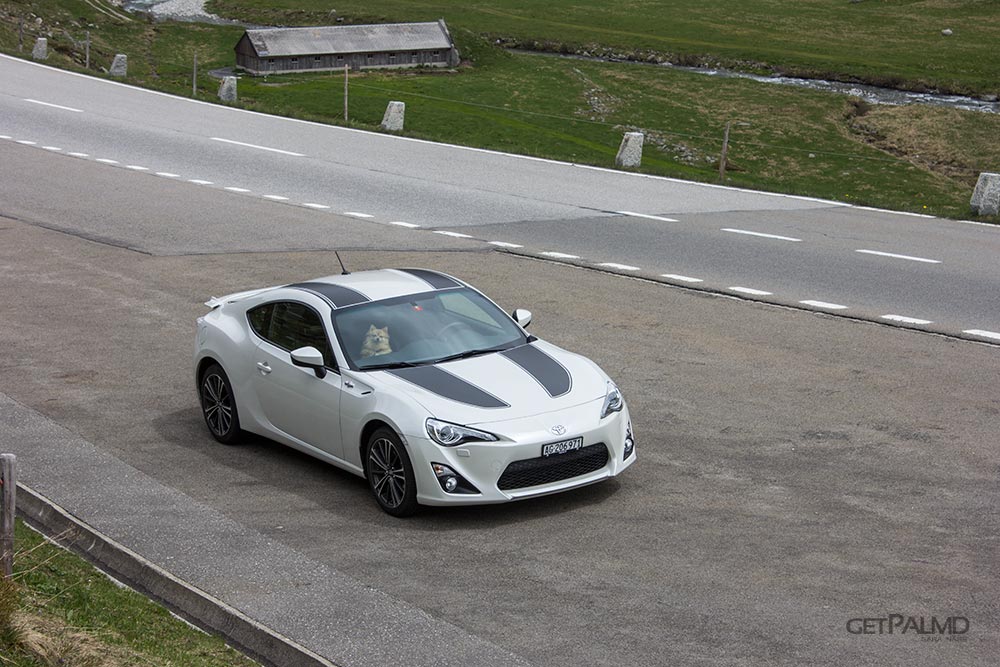 What I however realize now after a second time with the car is that it lacks some feeling. Maybe not fair to say it lacks power, because it was enough for all the roads I drove on and I have really enjoyed the drives. Up and down on sweeping Tuscan hills and with traction control off in tight hairpin corners on San Bernardino Pass. I would want it with more power, but even with the 200hp it is a fun drive – period. But it lacks sounds. If I feel like I am driving a fun car it would be much appreciated to also hear I am driving a fun car, so with that said if I owned one I would probably want to add a turbocharger with sport exhaust. And a wing. To maximize happiness.
Now when I have been driving a MINI JCW lately I have to say that as a car the GT86 is so much more my style, but the turbo sounds of the MINI are a quite satisfying driving pleasure I would love to move over to the GT86. The MINI turns heads because I like to drive it quite loud but the GT86 hopefully turns heads because many people agree with me – it is a beautiful car to look at.
And how was Gotthard Pass? Gotthard Pass was cold, snowy, and I did not do my homework before departure so Tremola Pass did not even exist in my mind (next time!). On Gotthard Pass we had police escort up (Switzerland…) and there was roadworks, so excitement level zero. I need to return to Gotthard Pass an early morning……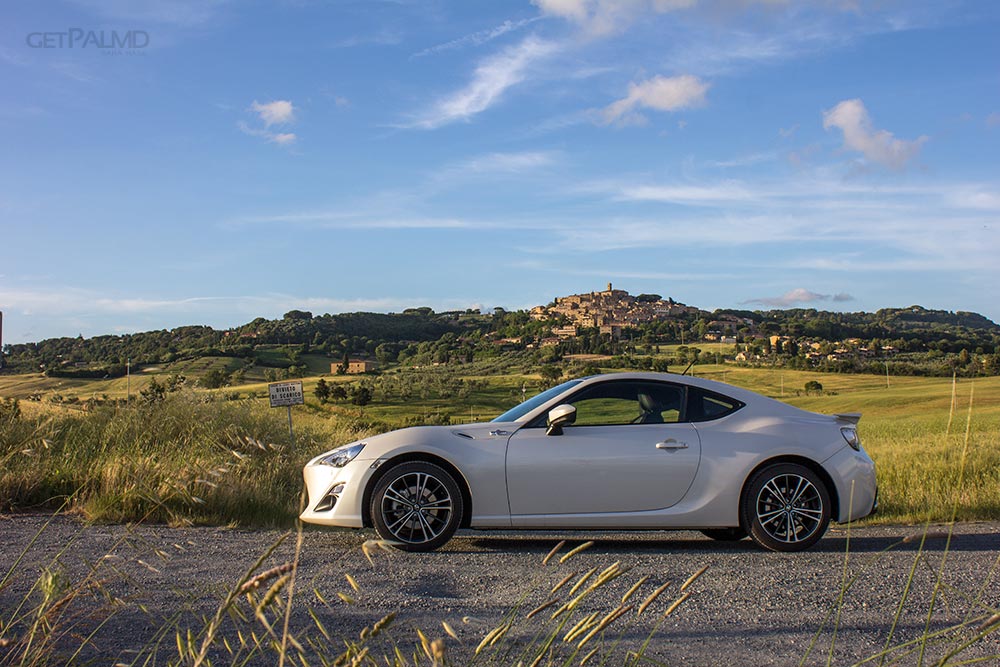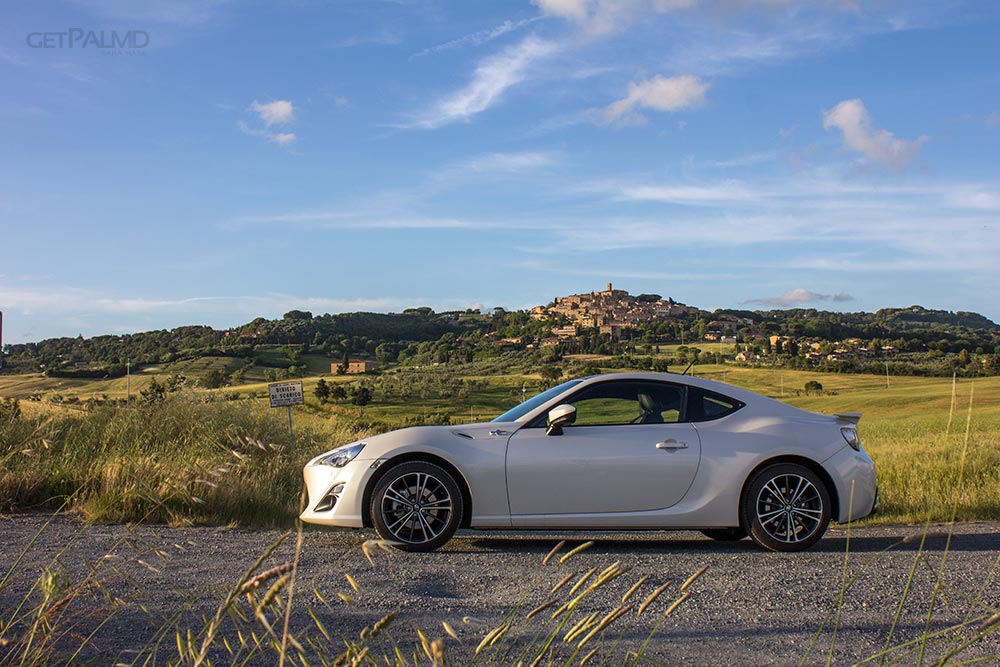 Casale Marittimo in the background