Yesterday I visited the preview / press day of Essen Motor Show 2013. There are two important reasons why I go to motor shows.
Number one is networking. Give out business cards, fill my pockets with business cars, introduce myself, tell people what I do and what I want to do. Meet other automotive journalists, photographers and industry professionals – you never know when you might need help and contacts are always good to have.
Number two is to find new interesting companies that I might want to write about in future. I walked to some stands with company names I had never heard of before. I checked what they do and thought damn, a visit to their company would make a great story. Most of us have heard about the "big names" like ABT Sportsline, Brabus, Techart, MTM and so on. But there were some very interesting smaller companies at the show as well that I would like to get to know better.
Then the actual photographing cars at motor shows part is something I honestly do not even like. Still I do it every time, of course, because some people appreciate these photos. But artificial light. People in nearly every photo. Tight spaces. Ugly backgrounds.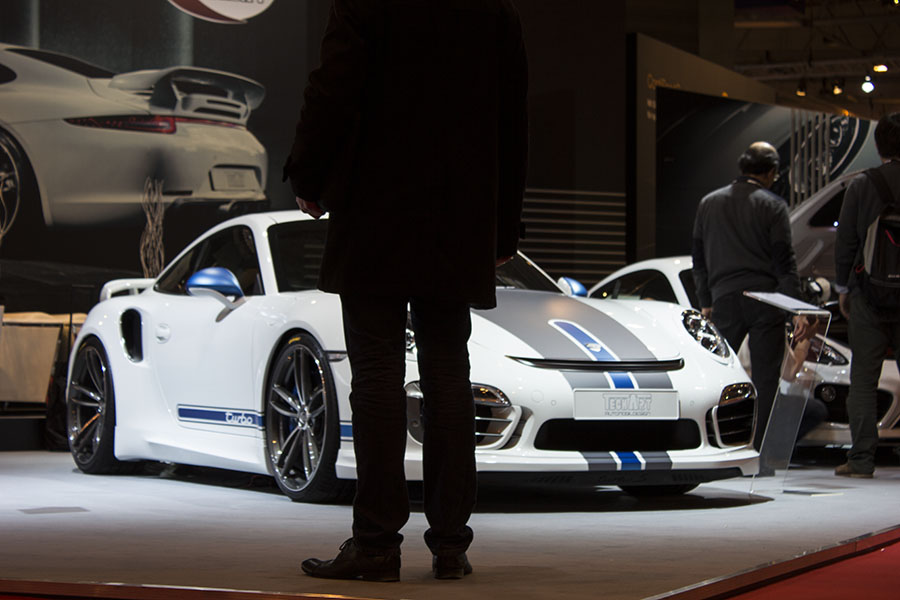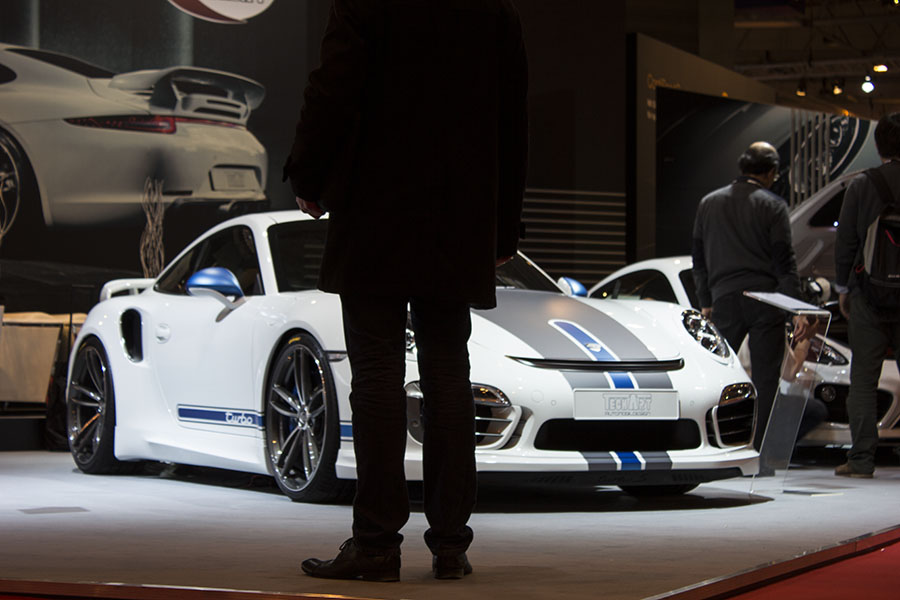 But as said I take the photos at every motor show anyway – I would feel I have not been effective enough if I skipped it (and also the squats are good, after every motor show I have been to my legs hurt for days… today I started my morning with an aspirin). And if I have them, then it makes sense to publish them also. So here is the first photo gallery from the Essen Motor Show 2013 preview day, a second gallery will follow shortly.
The show will be open until 8th December and there is a Maserati MC12 (for sale). Just giving you one very good reason to go there… Honestly the MC12 might be my number one dream car, I think I need to put the NSX on second place and Pagani probably falls down to third place, followed by cars like F40, Porsche 911 GT1 Strassenversion and other nice affordable and less affordable dreams. There is something about that MC12, it looks like an angel… Who would not want to have their own angel?
http://www.essen-motorshow.de/