On day ten it was time to start the drive towards Munich, because I had to return the next day to BMW. I was supposed to take another route – turn left after the Munt la Schera Tunnel and head for road 27 in Switzerland. But I of course turned right after the tunnel. When I realized my mistake I had to start looking at the navigation – does this small route change make any sense at all… and I saw serpentine roads. A few lakes. It actually looked even better than the original route plan!
So I first arrived to Ofen Pass / Fuorn Pass (same mountain pass, two names). 2149 m, nice views, fun road. Maybe not as "picture perfect" as the previous mountain passes I had done, but I mean a nice bonus – this drive was not planned at all and although the landscapes are not super unique (a lot of forest, no lakes), it is a nice drive. Somehow it is hard to ever get tired of mountain landscapes. I am amazed every time I see them. But I am from Finland… and I got tears in my eyes the first time I visited Switzerland. The highest point in Finland, Halti, is actually only 1324m. Never been there. But there are no wonderful mountain landscapes in Finland, when I think of Finland I see this, this, this and this. Stunning as well of course, but as said, first time in Switzerland felt like being on Mars.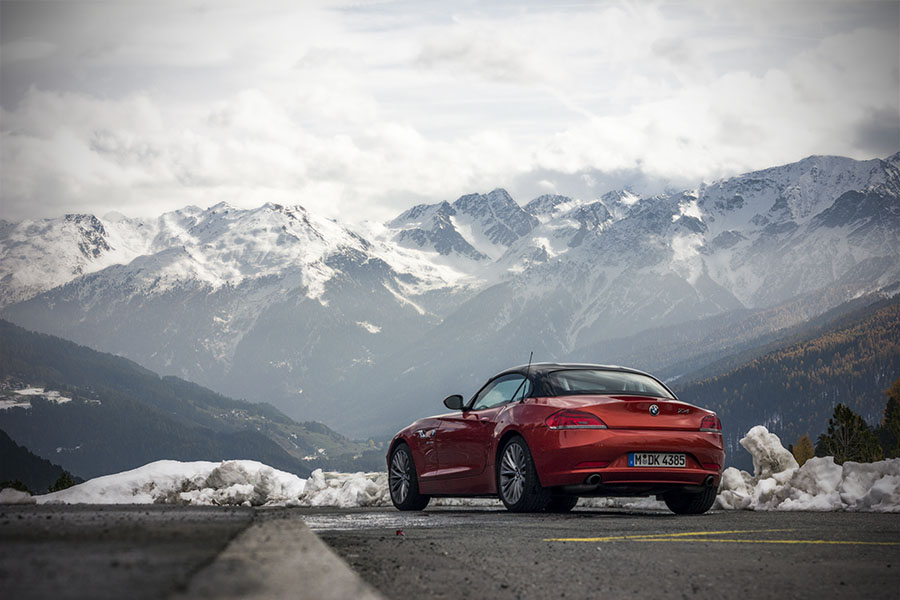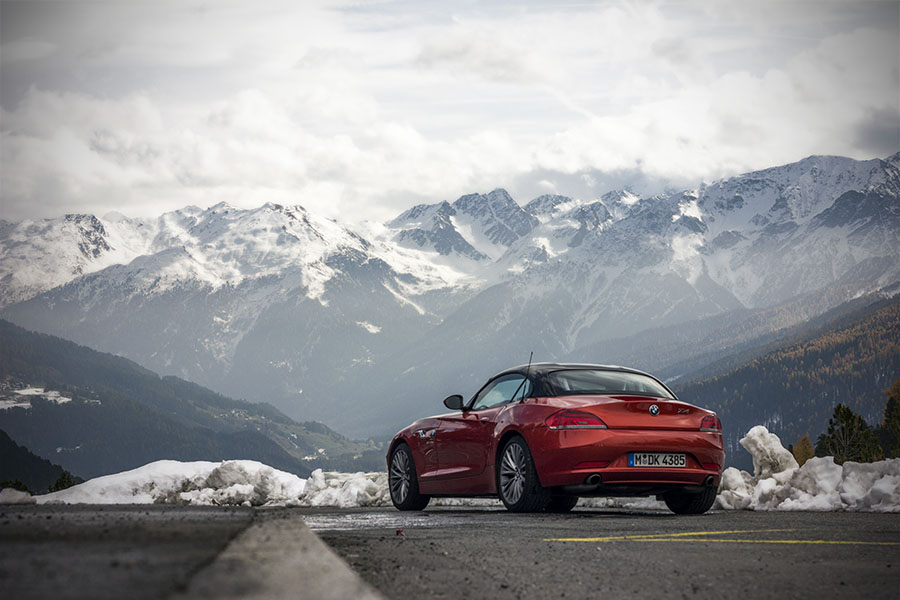 I think one good thing to keep in mind is that if you have the energy and time to do a little hiking, the mountain pass experience gets even better. Put on comfortable shoes and walk up on a hill, and the view will suddenly be unlike anything you can see from the roads. I have to admit that I was lazy and only did this a few times myself during the trip, but when I did, the view was worth the climb.
From Switzerland I crossed the border back to Italy and ended up in Malles Venosta. Continued north to Austria and there I found something magical. Well the Reschenpass / Passo Resia (1455m) of course, although the altitude says it all – it is not a hairpin corner pass, but more valley landscapes. But the lakes before arriving to the Austrian border – the smaller Haidersee and the big artifical lake Reschensee. WOW. I regret it so much that I did not stop to take photos of the lake (only of the car…), because with a bright sunshine over Reschensee and a lake full of kitesurfers… It looked so stunning.
Because I do not have my own photos of the lake do a search online for it – it's fabulous. I actually did not know about the bell tower before today when I sat and searched for Reschensee images… Wish I would have seen it – or known in advance something like this is there, but I suppose I kept my eyes on the road instead. Next time I will have to stop, that looks incredible. At least I have a very good reason to go back!