After my sailing adventure in La Maddalena I took a much needed timeout. I had a voucher to spend at the accommodation booking website Wimdu.com so I did a search for Sardinia, found an apartment in a town called Dorgali that I booked, and changed my ferry booking from Olbia to Livorno thanks to Direct Ferries from 22.10. to 2.11. instead. Just me, fast WiFi, work, and time to think where I am going next. The first month of road tripping was pretty intense – mostly because I had very few stops planned in advance, so almost daily I had to plan and arrange where to drive next. When I got to Sardinia it felt like I could potentially want to stay in Italy for a few months over the winter, but instead what I wrote on Facebook summarizes the current plan: "Ohh have to start driving back to Finland next Saturday… return Audi, start looking at something sportier, and then plan what to do (where to go) next because I have a feeling it won't feel like home anymore, if it ever felt – but I haven't found anything that feels like home during this trip either. Maybe it's the people who makes a home. Or to find a place you like with another person. Time will tell. ".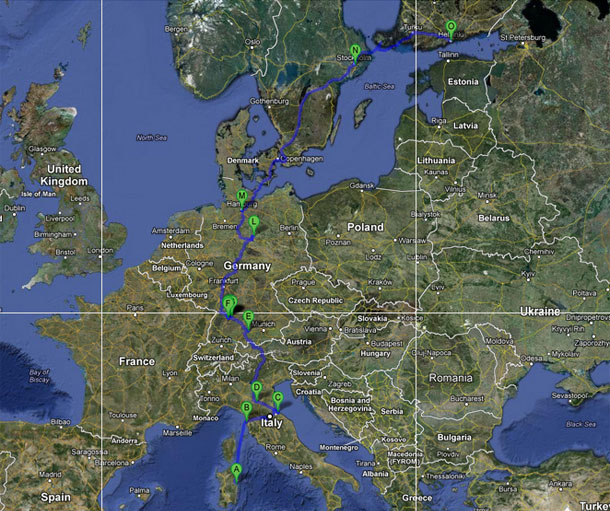 There is a good reason for returning to Helsinki though. First of all I am driving a car that isn't mine, with summer tires on (so basically if I want to do the trip up back north November is still fine, but if I would leave it to later it might not be a fun drive anymore). Also the yearly vehicle inspection for the car has to be done before end of January and although it probably could be arranged in another country if I'm not in Finland, it's probably not that simple. So conclusion – Audi has to return home to Helsinki, and I need to drive it there. But on the other hand I also have some interesting work related meetings in Helsinki, and of course, I am thrilled to see my family again.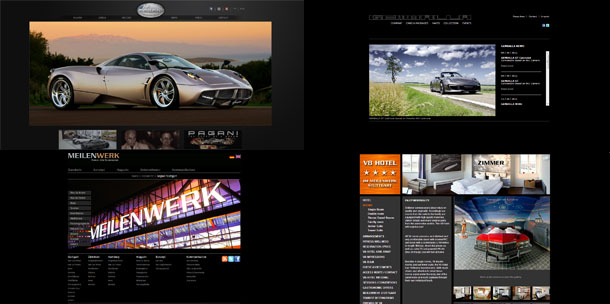 But just because a road trip is coming to an end (next year again!) it doesn't mean you have to do a boring drive up. It has been chilly and rainy on Sardinia – my mother messaged me one morning and announced she looked at the Sardinia forecast and it was actually warmer in Helsinki then = not OK – but that gave me more time to plan and arrange my journey up north and the last destinations for this road trip. With this time, and with better use of organizational skills I actually have (but apparently too rarely put to use), I managed to set up a super sweet drive home (and still working on the details).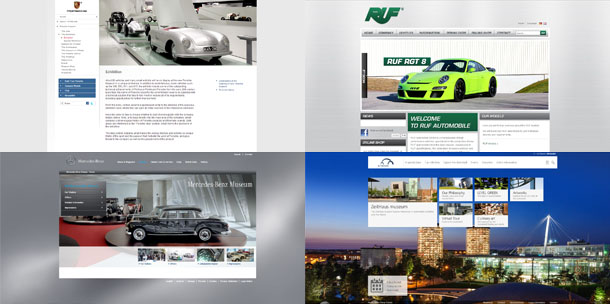 Rimini, Pagani, RUF, Stuttgart area with Porsche Museum, Mercedes-Benz Museum, Meilenwerk & the supercool V8 hotel, Gemballa, Autostadt in Wolfsburg, Hamburg and more… two weeks, 3000+ km, and a lot of dream come true visits. Isn't that after all a perfect way to end a road trip? I think it is!