Currently I am sitting on Finnlines Europalink on my way to Travemünde from Helsinki. The ship departed from Helsinki yesterday 5.30 pm and I will arrive to Travemünde this evening, so total travel time 27 hours. When I first started to plan a road trip I originally wanted to start in August already and continue until November. I also wanted to buy an old Porsche – a 924 (S) or 944 – or possibly some other "vintage sports car" in the same price class. There are not many to choose from however, so after looking around I decided the Porsche would probably be the best buy if you are looking to spend less than 4000€. Of course you get good "road trip cars" (larger, better fuel economy, air condition etc) within that budget if you take another brand – but Porsche is Porsche, and I still want one.
Not for this trip though. I walked past a parked 924 one day and imagined my stuff in it. Imagined myself sleeping in it. Thought "how the hell am I going to make that happen". It just would not work. If I would stay in hotels every night, would not have that much baggage and would just need a car for the driving – absolutely. But now I have a dog, I have quite a lot of stuff, and I want to be able to sleep in the car if necessary. I discussed feeling vs. practical with a guy and I know most car freaks would give their vote to feeling (me too), but I had to grow up and be a little practical too. Although it hurts a little, haha.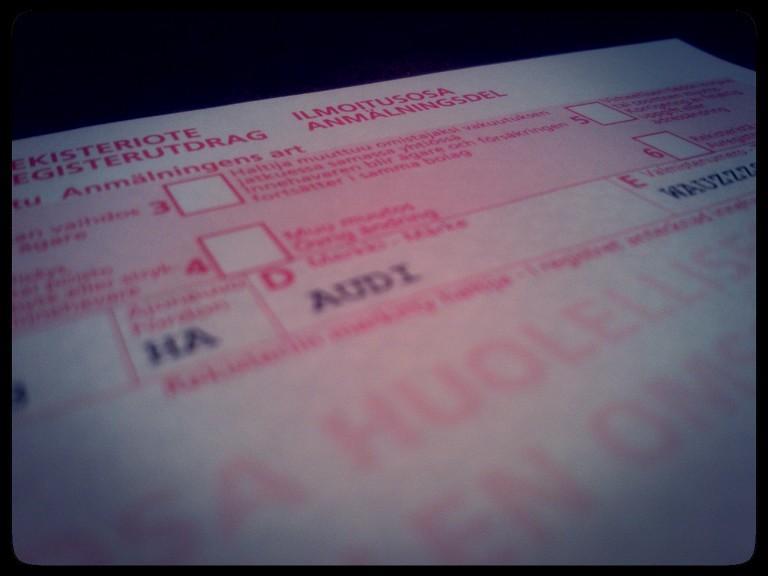 That is why I am driving a 1998 Audi A4 Avant. I did not buy it, I borrowed it. That solution suits my current situation perfectly – when I am done with this trip and hopefully have figured out what I want to do with my life (read: where I want to live) I can start the car buying project again. And then I do not have to think if it is practical for road tripping anymore – I will just buy a car I would love to own, and if I want to import one from Germany or even Japan it is possible. I will have all the time I need to do that – now I did not have that because dreaming moved to the planning stage a little too late.
My original route plan also changed because I do not have to drive through Baltic states or Sweden & Germany thanks to Direct Ferries, who arranged ferry crossings with car included from Helsinki to Germany and also to and from Sardinia. From Travemünde I will drive to Paris for Paris Motor Show that starts next Thursday. After that I will move on to Alsace for the WRC:s during 4-7 October. On October 15th I have a ferry booked to Sardinia and back from Sardinia on 22nd – again going for the WRC:s. After that nothing special planned. Is it the French riviera and Spanish WRC:s in November after that? Or some other route plan? We will see. I do have to return the car to Finland before the end of the year as well – so the question is should I drop off my stuff somewhere in southern Europe, drive to Finland to return the car, and then take a flight back… there are some decisions I need to make during this journey.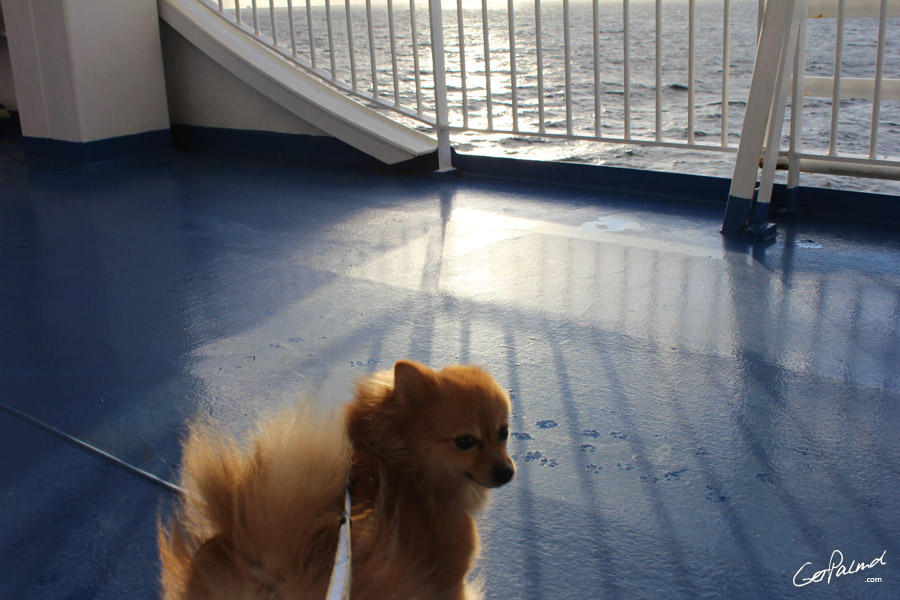 A BIG thank you to all the people who have supported me and wished me good luck – here on the blog, on Twitter, Facebook, or in person. Thank you Nils for listing your gorgeous 924 on Nettiauto for sale this summer – your ad was the one that started my "poor man's Porsche mania" and the dream lives on. Thank you Tuure, Ben, Rik and many more for great discussions about different options when looking for potential cars – although there were a few suggestions that I still have not recovered from. Thank you Teemu for getting in touch and offering to help me find a good Porsche – like I said I was out a bit too late and running out of time, and in the end did not even know exactly what I wanted, but I appreciate it.
The biggest thank you goes out to my family – especially my mum, I love you. Thank you for letting me drive your car (but now you get to drive an A4 Turbo instead, not bad) and for supporting me 100% although I know you think I am a little crazy for doing this trip alone. You wrote "I have cried, I have laughed, and I have been angry – now I can just hope everything goes well". I promise you I will take care of myself – and the dog, and the car.
We could sit and worry about all the risks and paint a picture so black inside our head that in the end the negative thinking takes over and you do not want to do something anymore, because you are afraid or just too worried about things that can happen. Instead I chose to put my fears aside – of course I had them too, yesterday morning when I woke up I almost wanted to cancel the whole trip, that is how nervous I was – and stay positive, and remember that I am not doing a two month road trip alone in Europe with the plan to end up in the grave. I do it because right now it is the only way for me to feel I am enjoying my life and what it has to offer as much as I possibly can. Chasing a dream, overcoming fears, and believing in my own strength I have inside me. It is a choice you make, and I just decided I can do it, so here I am on my way.
the only person standing in your way is you.
Road trip travel posts coming up as often as possible and of course a huge amount of photos from Paris Motor Show starting in the morning next Thursday. I will of also update both Facebook and Twitter during the trip, just need to fix some prepaid SIM cards when I get to Germany.