Flew in yesterday to Barcelona from Zürich to attend the launch event of the new fourth generation Mazda MX-5… at 3 am, because the car was shown to the public at events in USA and Japan at the same time, so for us in Europe it became a night event. Five in the morning I got back to hotel, but instead of sleeping I am just waiting for breakfast.
Howveer, I had a great short day in Barcelona. A local friend took me out for a couple of hours on his motorbike, so I got to see a few "must see" tourist spots – and Steve Jobs boat, apparently also a local attraction in the harbour… The highlight was to get up on my friends rooftop terrace and see his incredible view. Not that I honestly would like to live that central in a city myself (I would choose a house and a big garage over a city apartment, no question about that… I like silence and empty roads, haha), but if I were more of a city person, I would definitely not say no to a rooftop terrace view like that. It looked amazing!
After hours of waiting the new Mazda MX-5 was revealed 3 in the morning… And it looks great. But to be honest I do not think the change is that big compared to the three previous generations but I suppose this is the way it should be. They had all the three previous generations on display in the Mazda Space area in Barcelona and when you look at them next to each other you see the same car. Small changes in each new generation but still they look like the same model. Same with the new one, it has definitely not lost that Miata feel every MX-5 should have.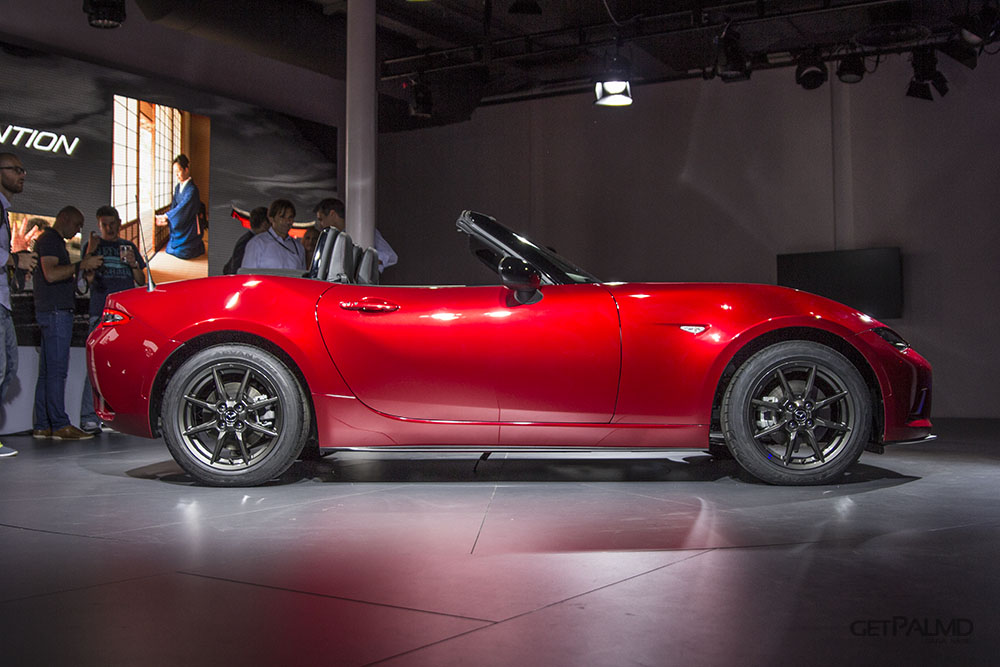 I really like the new design of the front, love the headlights. They are a step in the more aggressive direction and it now looks even more like a sports car (hopefully the engines will match the look of it, would love to see a more powerful version on the market…). If you look at the other cars in the current Mazda model range, this type of design was somehow expected.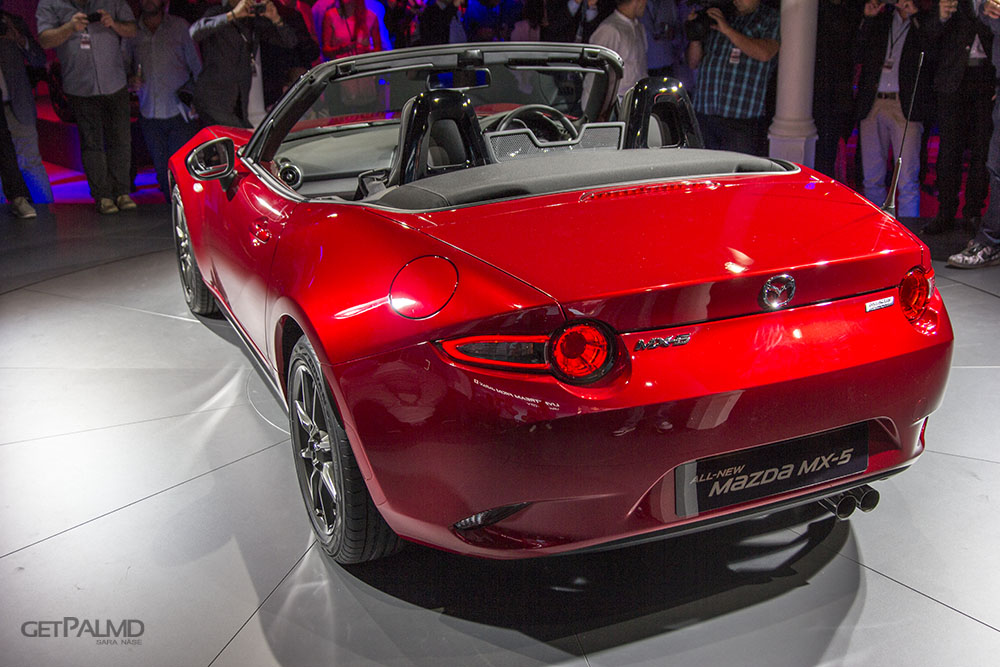 The profile also does not have a very big change. Shorter nose, shorter rear, but again clearly an MX-5. What felt mostly changed was the rear and I am not yet sure if I like it or not. The taillights are definitely not my favourite design, but maybe the overall look of the rear will grow on me eventually. But still if I had to choose between the four generations of MX-5, I think the first generation has the best design and would take that over any of the three new generations.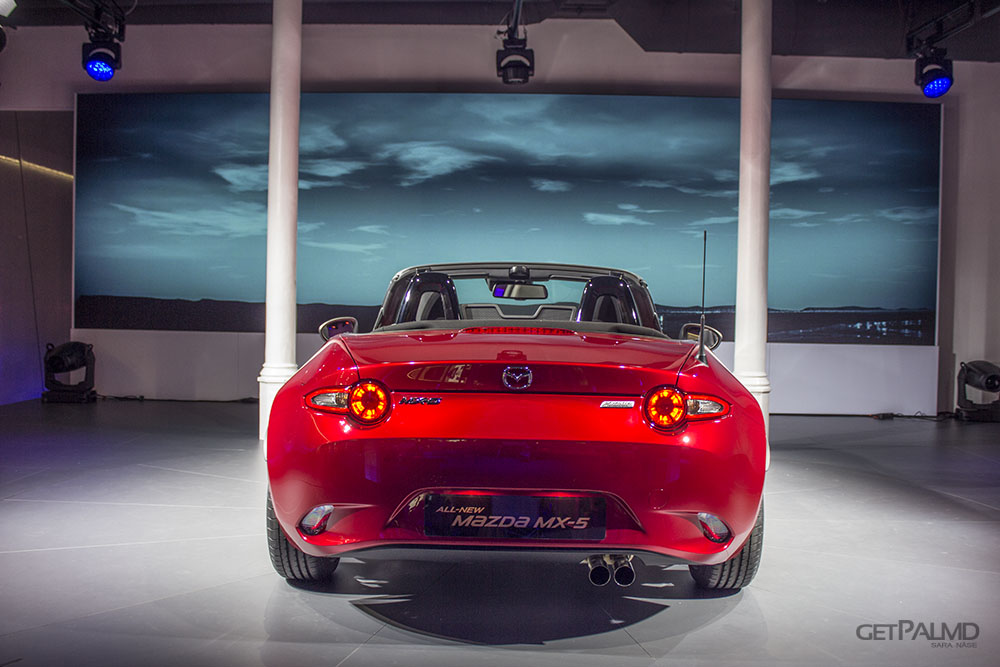 The car will debut at Paris Motor Show in October. From the details we have so far we know it has the SKYACTIV-chassis, which gave this car a 100 kg weight reduction compared to the previous generation, and the engine is placed closer to the front which should result in improved handling. I have driven the third generation MX-5. You sit low in the car with a good driving position and the way car responded to handling was great. If they can improve something that is already very good – great, but still what I miss in the MX-5 is a bit more sounds… It is a sports car, no doubt about that. A very nice sports car also, although it is small and some would use word "underpowered" but it is light and does not actually not require an enormous amount of power to be fun to drive (…but they could add a little more of course, a 2.0L turbo would be fantastic…). A bit same as with the GT86. Both are amazing driver's cars although they are not sold with very powerful engines. But I am a sucker for car sounds and I would like to listen to what I drive, and turn off the radio. It is part of the driving pleasure to hear that engine grumble, at least for me!
But maybe the new MX-5 will surprise me with some sweet sounds? I doubt they will have anything super exciting though. Rumours say it will be 1.5L and 2.0L petrol engines up to 165 bhp… That 2.0L might be the one but still I can not understand why Mazda can not give us a thrilling MX-5 Turbo for the European market. Maybe one day…