I asked a friend on Facebook where I should drive – 3 days time and nearly 700 km to drive from Hörstel, Germany to Paris. 2 stops along the way and I could get away with driving around 250 km per day. Plans changed – because he said go to Nürburgring. I actually had thought of that when I planned this road trip, but then I had the idea that I would drive through Netherlands and Belgium instead. Now I did not – because I needed to get to Nürburgring. So 300 km from Hörstel to Eifel in one day, and I planned to stay one night near Nürburgring and then continue my journey to Paris Motor Show. Plans changed again – the driving roads in that area are so epic that I was not able to stop driving (seriously, forget about travel budget and petrol costs there, it is so much fun -EVEN with an old Audi) and had to stay another night, haha.
So yes, I drove 500 km to Paris in one day because of this and it took me a hell lot of hours on motorways and I got stuck in a traffic jam for more than one hour when I got to Paris, but it was worth it because those curvy roads stole my heart! I used the Lumia 900 (that I by the way have used as a navigator during the whole trip – will write more about it later) as my GoPro, unfortunately it was not on when I found some seriously crazy serpentine roads and sucks I do not have footage of that, but just telling you: go there, and with a nice car. You will find nice roads in a lot of places and I am not saying go there and break the speed limits, I am saying go there and enjoy your time within the speed limits.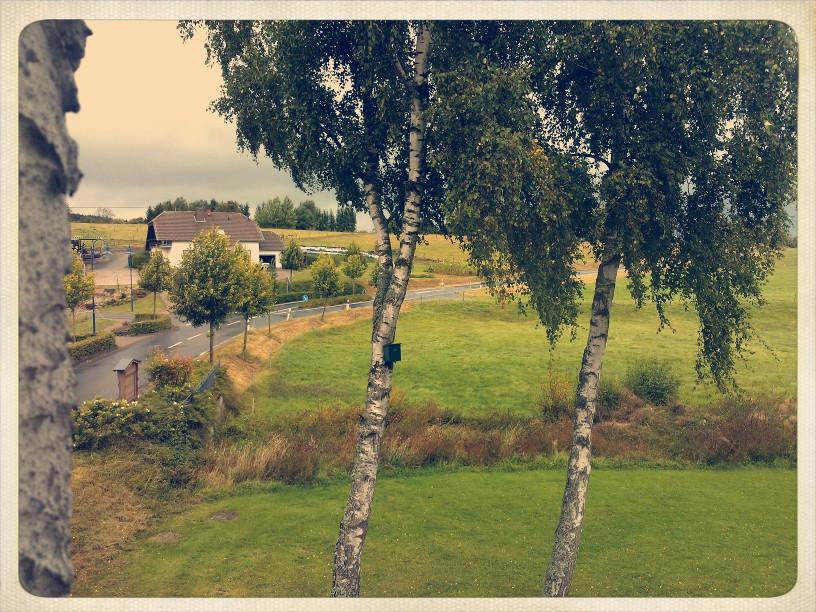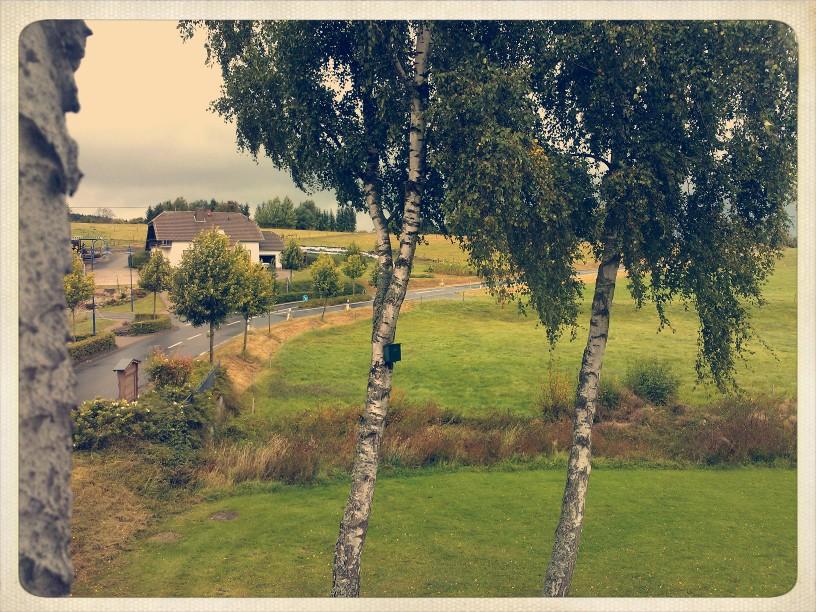 Reimerath, view from Pension Sonnenwende
Weather sucked, but the area is gorgeous anyway. No lap this time (but absolutely next time), what I did have time to do however was to take the backstage tour at Nürburgring. Available daily and it is interesting to see the track and buildings there. At least go for the rooftop view – not only do you see the track, but down there is the Porsche Driving School… and they seem to need a looot of cars, but I do not complain, that image is stuck in my head for the rest of my life.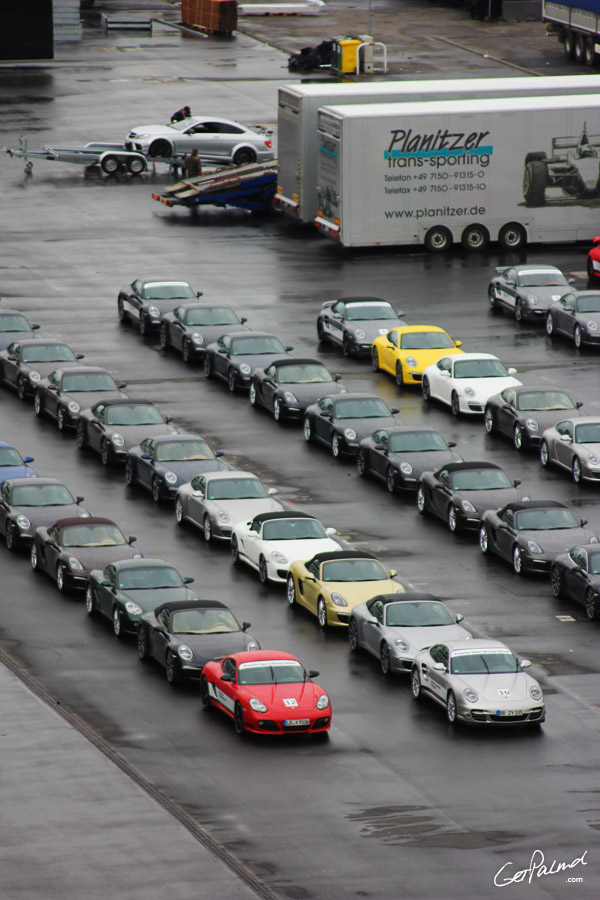 I also drove to have a look at some cars at Nordschleife that evening. Nothing exotic that evening, but some nice cars anyway. In the video you can actually see where I drove, first stop was wrong (10:30), but the next one is Brünnchen and that was the one I was aiming for – huge parking space and a hole in the fence for photographers, haha. Just very gloomy and dark weather.