On Madeira I did another walk after the Pico Ruivo, this time the Rabaçal 25 Fontes levada walk (according to the brochure 9 km, again, I assume they all are less than what the brochures say). It was interesting to see another part of the island that was more green – probably not as green as it could be though, as they have had a quite dry season there. The air there is soooo fresh that just because of that it's worth a visit. There was also a 800 m tunnel you had to walk through as well, all black, you didn't see a thing.
Also I found more animals than Pico Ruivo had to offer: cows, a rat in the bush that I stopped to talk with, birds that didn't want to sit still for a picture, and lizards. The lizards are really everywhere on Madeira, I even fed one with ice cream from my hand. Social creatures!
The walking paths are really narrow, in many places wet and slippery, so I would not recommend going alone there. From our group a lady fell when she was walking too close to the edge – luckily she was able to grab a branch, otherwise I don't know where she would have ended and in what condition. I took this tour walk from a company called MBtours and the guide was Oscar, a really nice guy. They do other trips as well – dolphins, fishing etc – sadly I didn't have time for more this time but I'll be back!
Great photos of the waterfalls would have required a tripod, and of course I didn't carry one with me, so this is more of a snapshot gallery to give you an idea of what it looks like!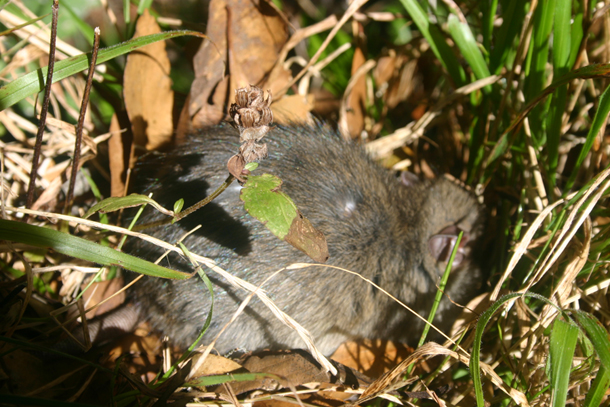 Please include a link back to this website if you want to publish a photo on your own blog. For commercial use, email.