When I picked up the Lotus Exige S Club Racer for a test drive I also saw the black Lotus Evora 400 that Lotus Finland / Autoverkkokauppa.com had in their showroom. A car that was so fully booked by local media that it was uncertain if I would even get a chance to drive it before the first snowfall. The snow once already arrived to Helsinki, and I thought now my chance was gone and I would have to wait to spring. But then the snow melted, and I got the email asking if I can come and pick up the Evora 400 for a drive.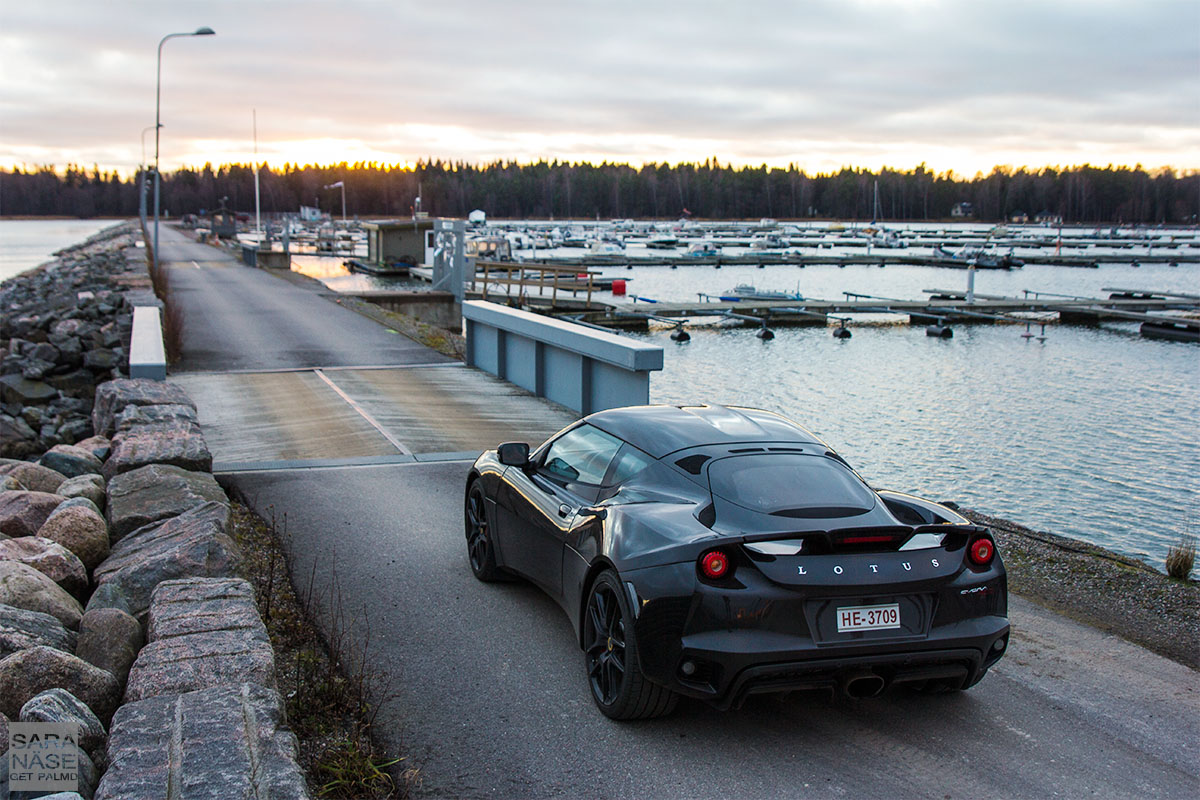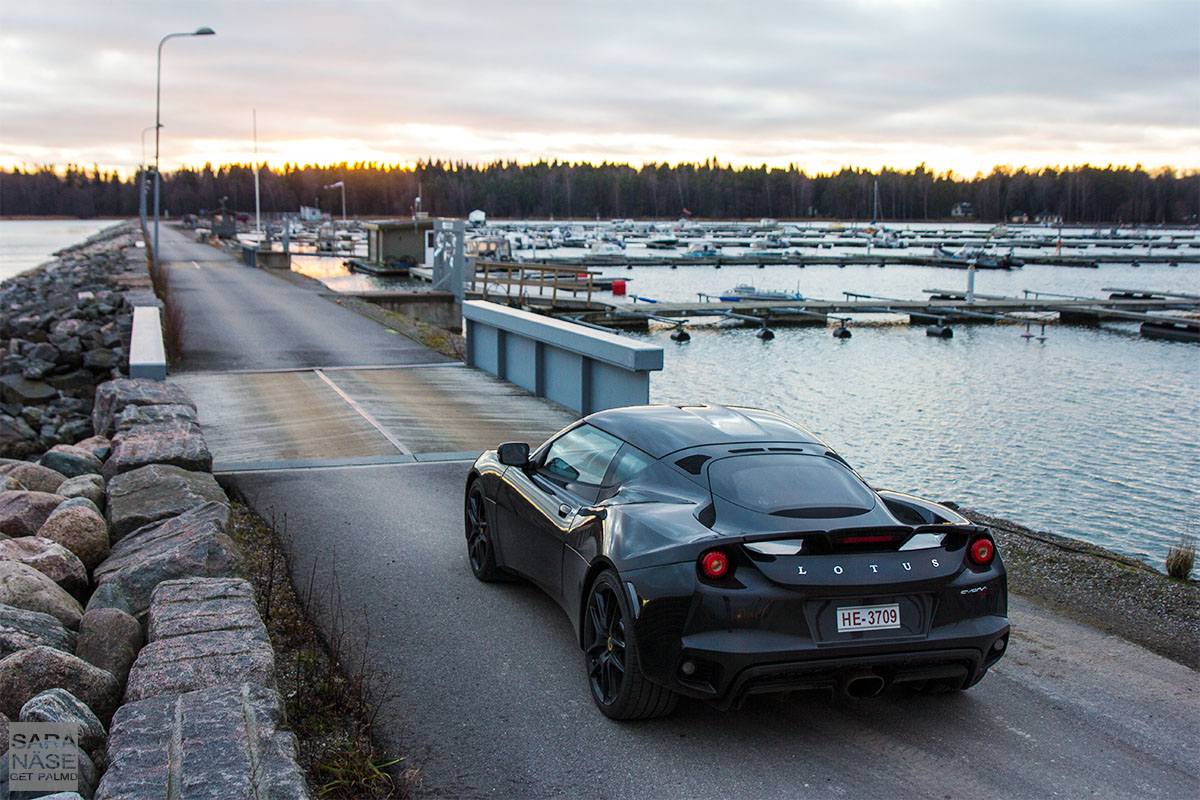 So I did meet the Lotus Evora 400 after all. What I wanted to find out was mainly how different it is from the Exige, and which one of those two I personally would prefer, so the approach here is Exige S vs. Evora 400 instead of comparing the Evora 400 to other manufacturers cars. For about five hours I had the Evora 400 on a sunny day. Unfortunately sunset already starts at 3 pm in Helsinki this time of the year, and it is completely dark by 4. Those very few hours of daylight made it challenging to shoot as much video as I managed to get with the Exige, which I enjoyed for double the time. But I still believe there is enough for a short sneak peek video which will be published later.
Lets start with the test drive article and gallery.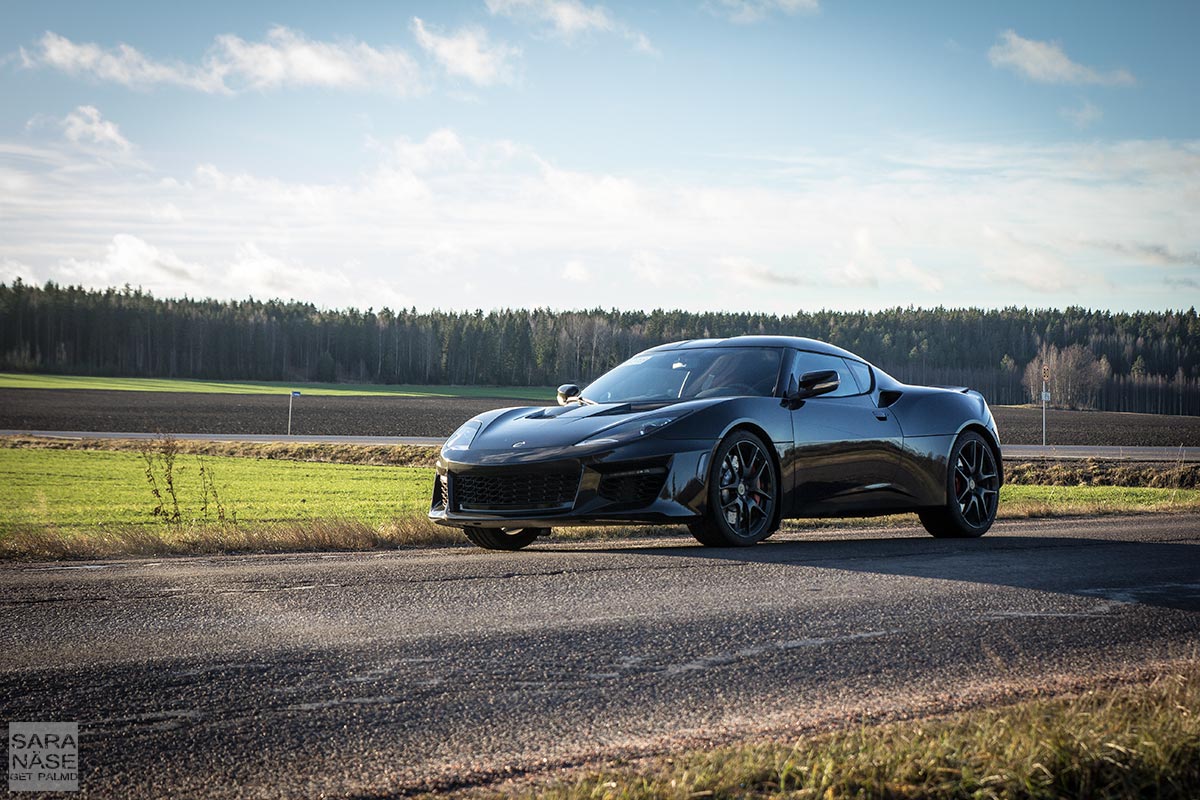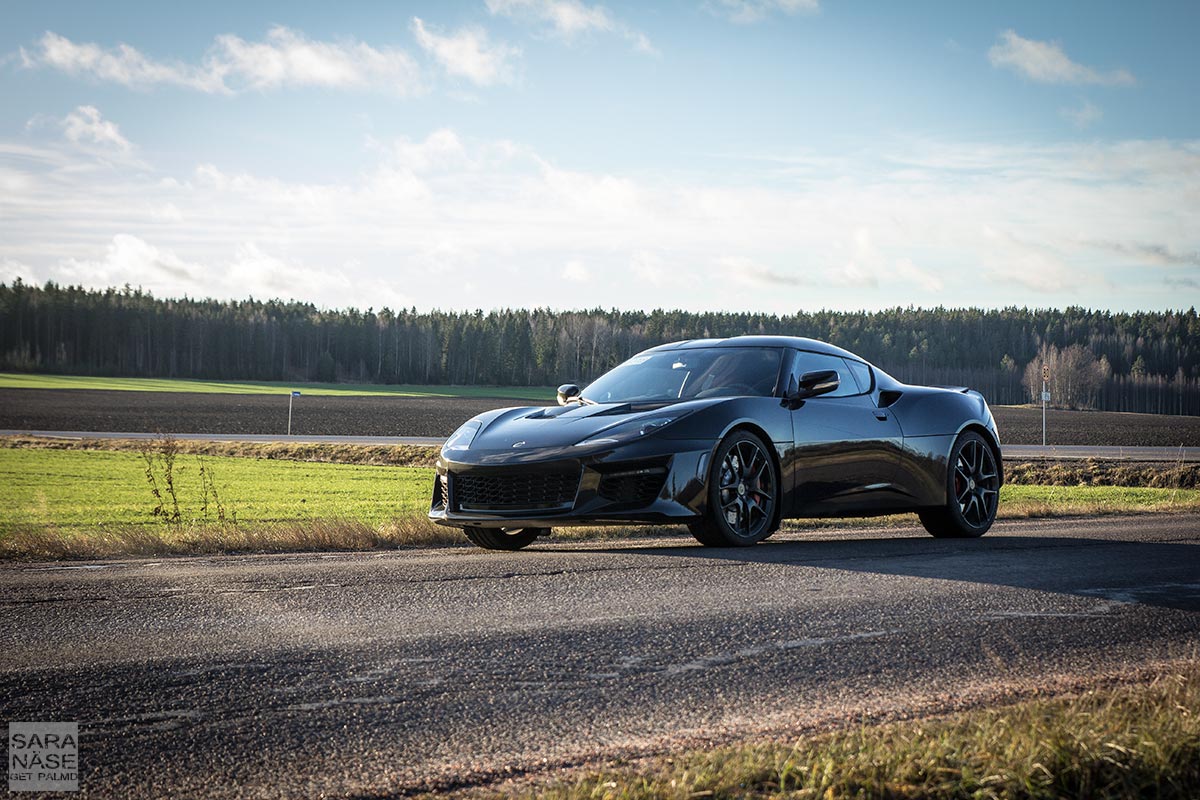 Already when I had a seat in this black beast with a red leather interior, I knew I was going to get a different experience from the few other Lotus cars I have driven. It was easy to get in, no wide door sill to climb over and the seating position feels significantly higher than in an Exige. Almost too high if you ask me, I would personally prefer to sit lower. This Evora 400 came like the Exige also with a manual gearbox, but there were a lot more buttons to play with. Once you have inserted the key you will press a Start engine button to wake up the mid-mounted 3.5L V6. Unlike the Exige S 3.5L V6 that comes with an Eaton supercharger, this one is equipped with an Edelbrock supercharger and a new intercooler. The Evora 400 also offers more power and more torque – 400hp instead of the 345hp in Exige S, and max torque is 410 Nm @ 3500 rpm vs. 400 Nm @ 4500 rpm in Exige S. The 1395 kg manual Evora 400 is 219 kg heavier than the 1176 kg manual Exige S Coupe. However the new Evora 400 is 22 kg lighter than the previous Evora.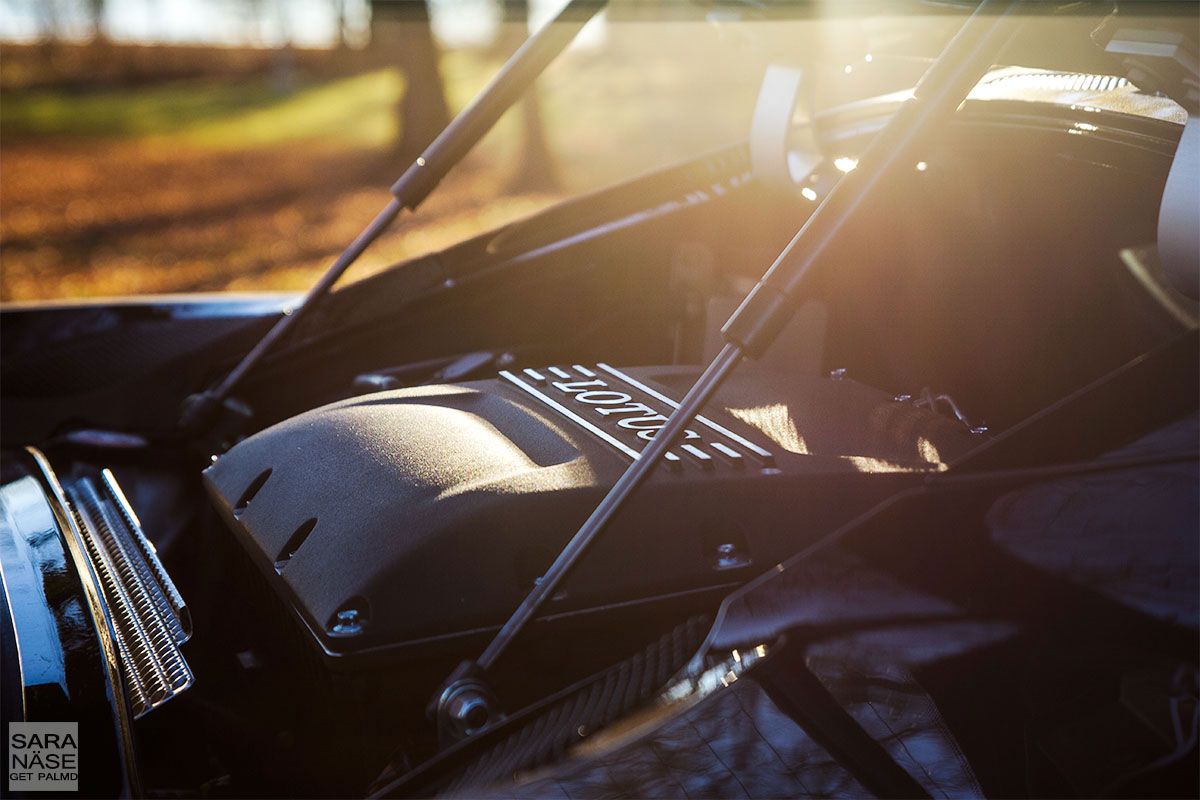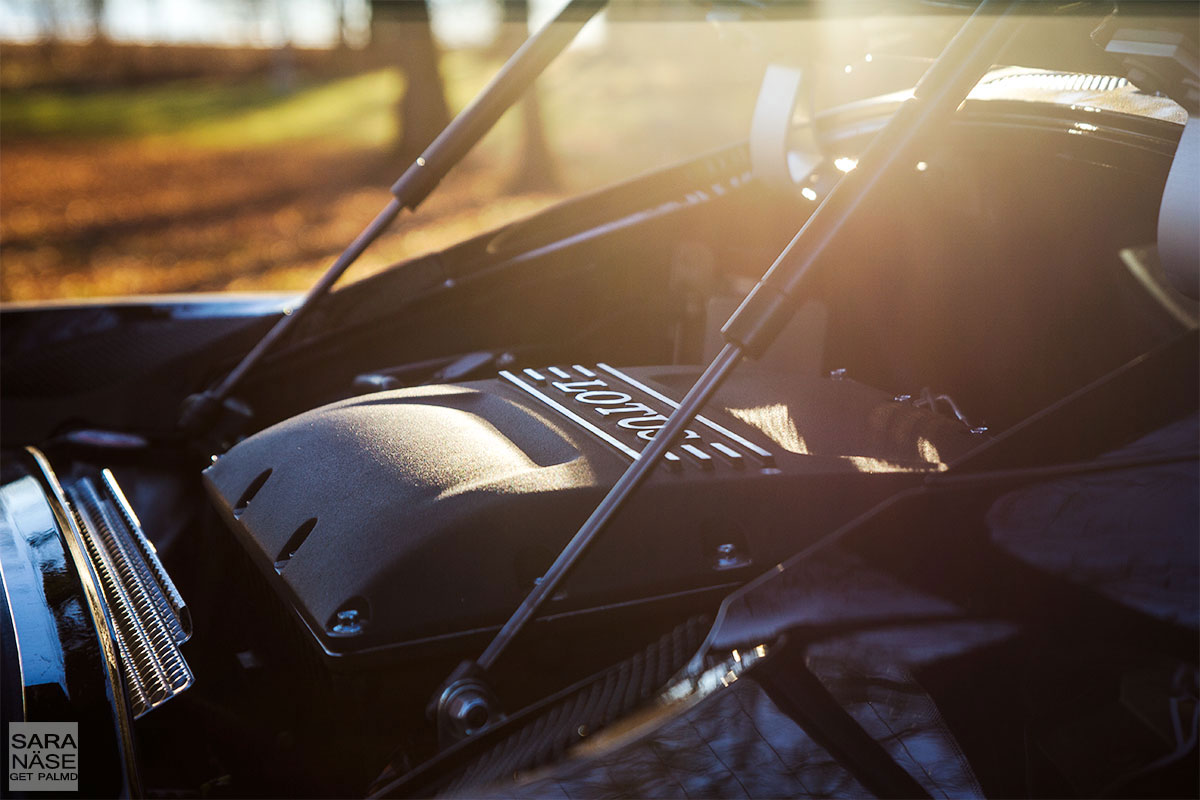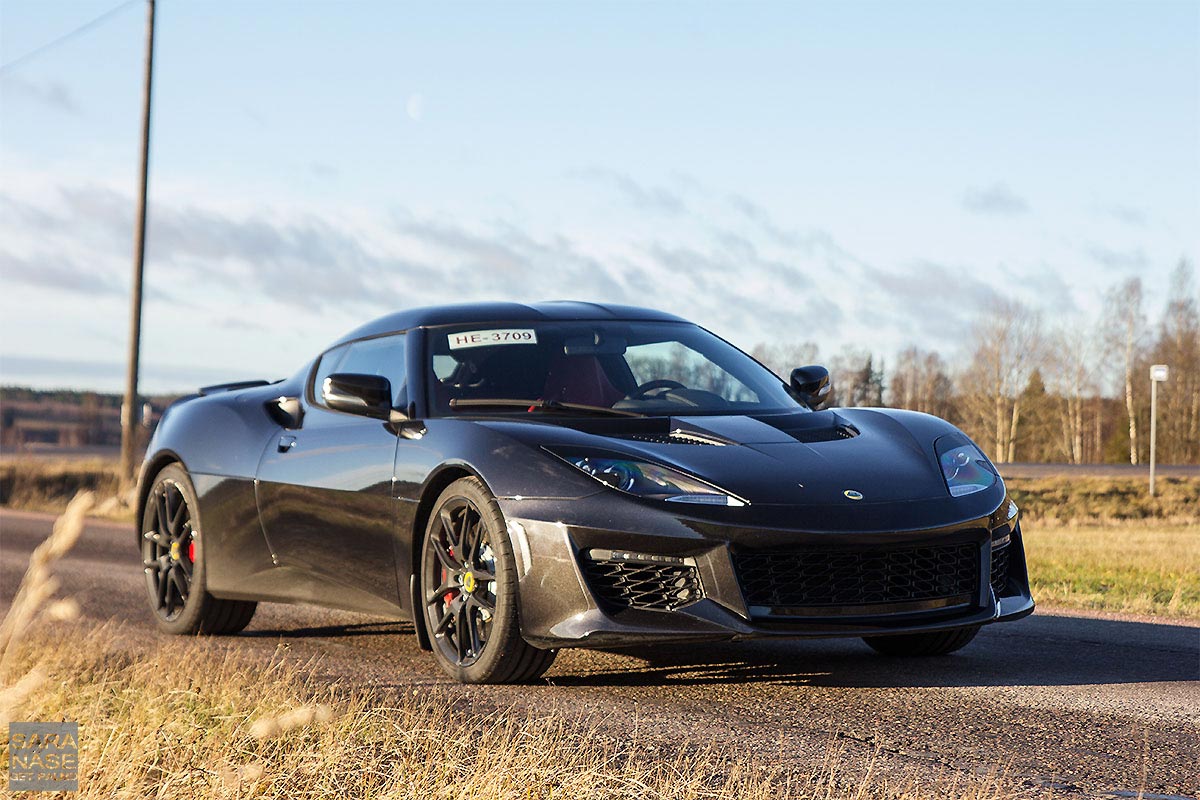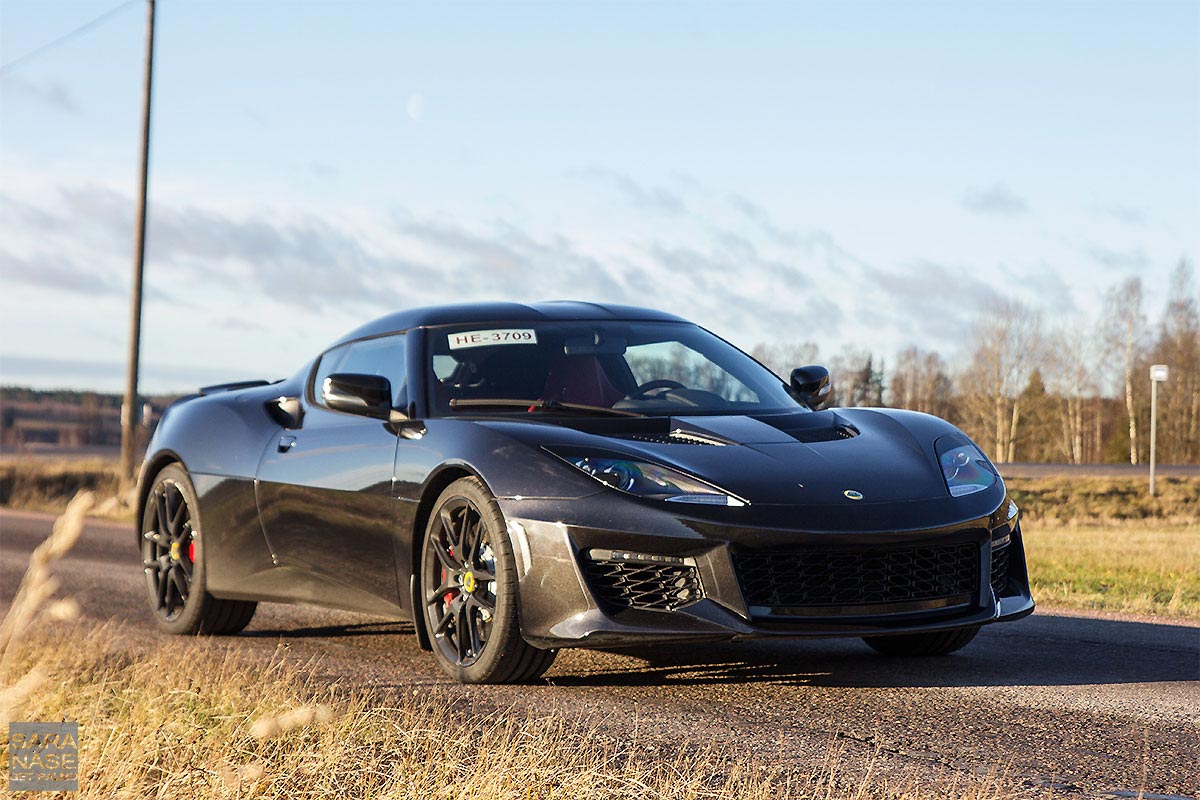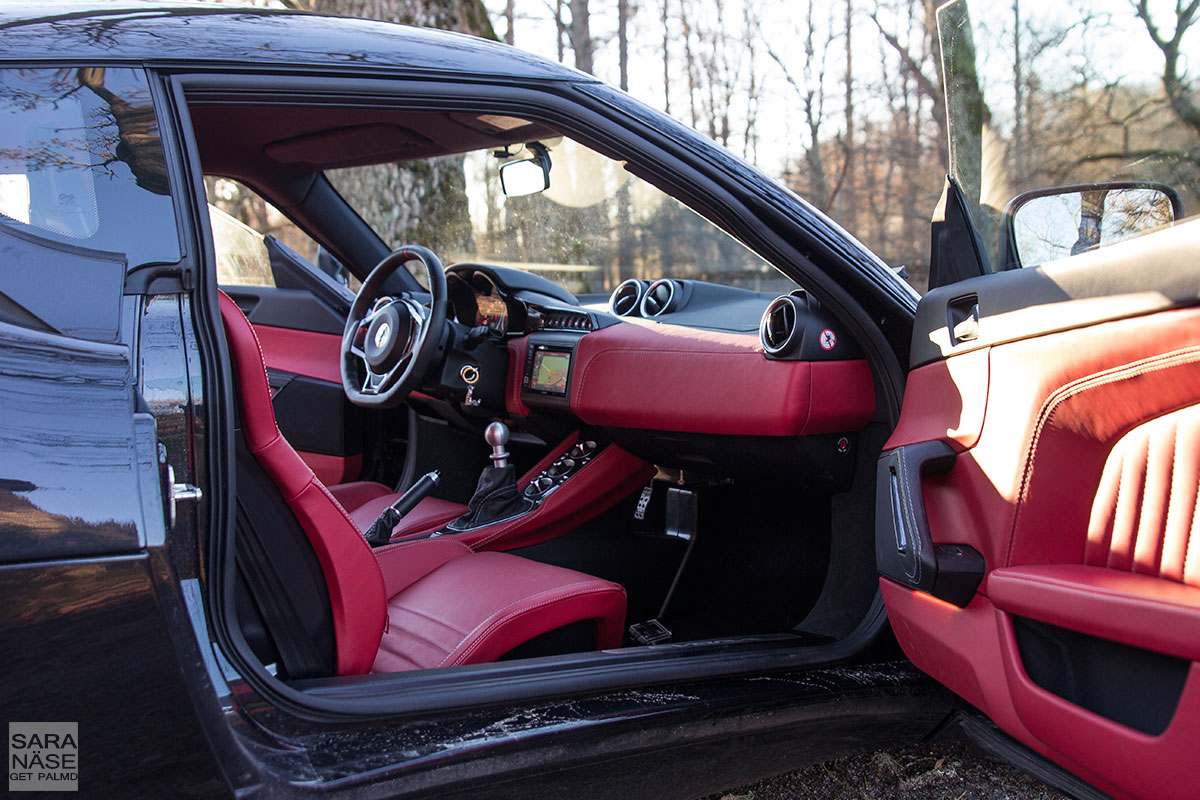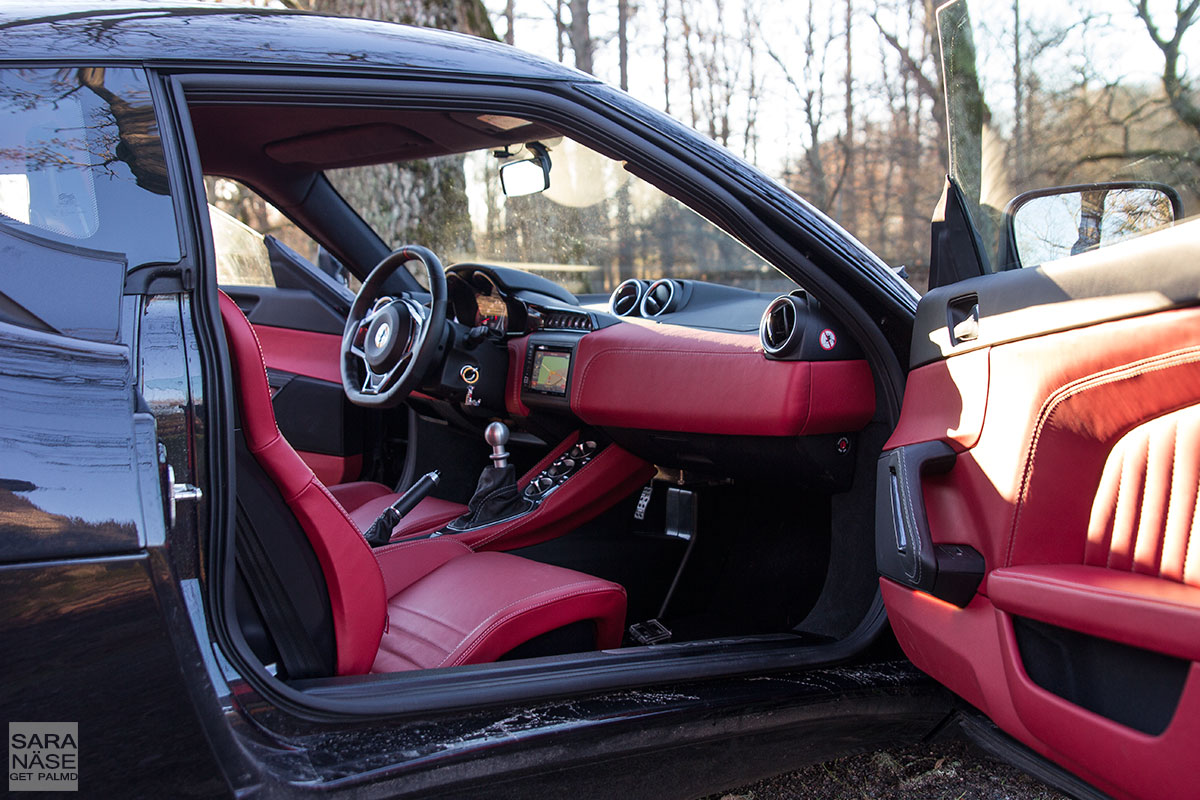 That extra power and torque does not make it accelerate quicker than an Exige S though. With 0-100 km/h in 4.2 seconds the Evora 400 is 0.2 seconds slower than a manual Exige S (or 0.3 seconds slower compared to the automatic Exige S). But the Exige S top speed is 274 km/h (manual) or 261 km/h (automatic), while the Evora 400 speedometer needle climbs up all the way to 300 km/h (manual) or 280 km/h (automatic). Yes, you read it right. A manual Lotus Evora 400 could take you to the 300 km/h club!
When I was driving around in the Lotus Evora 400 with my seat heated, warm air filling the cabin when the outside temperature showed 0 °C, and a dashboard icon showing up warning me about ice/snow on the road, I realized it. This car is a daily driver, or as much daily driver as a Lotus is supposed to be at least. The car comes standard with a touch-screen unit with sat nav, air conditioning, reversing camera and rear parking sensors. This test car was also fitted with the cruise control option. The comfort level is still not on the same level as what you find in many German sports cars, like a Cayman. But to sit in a car that has a true Lotus soul, because trust me it has and you will both hear it and feel it, and still feels as practical as the Evora 400, is quite surprising. Even though the satnav is not the greatest, I almost wish it would come as an option for the Exige as well!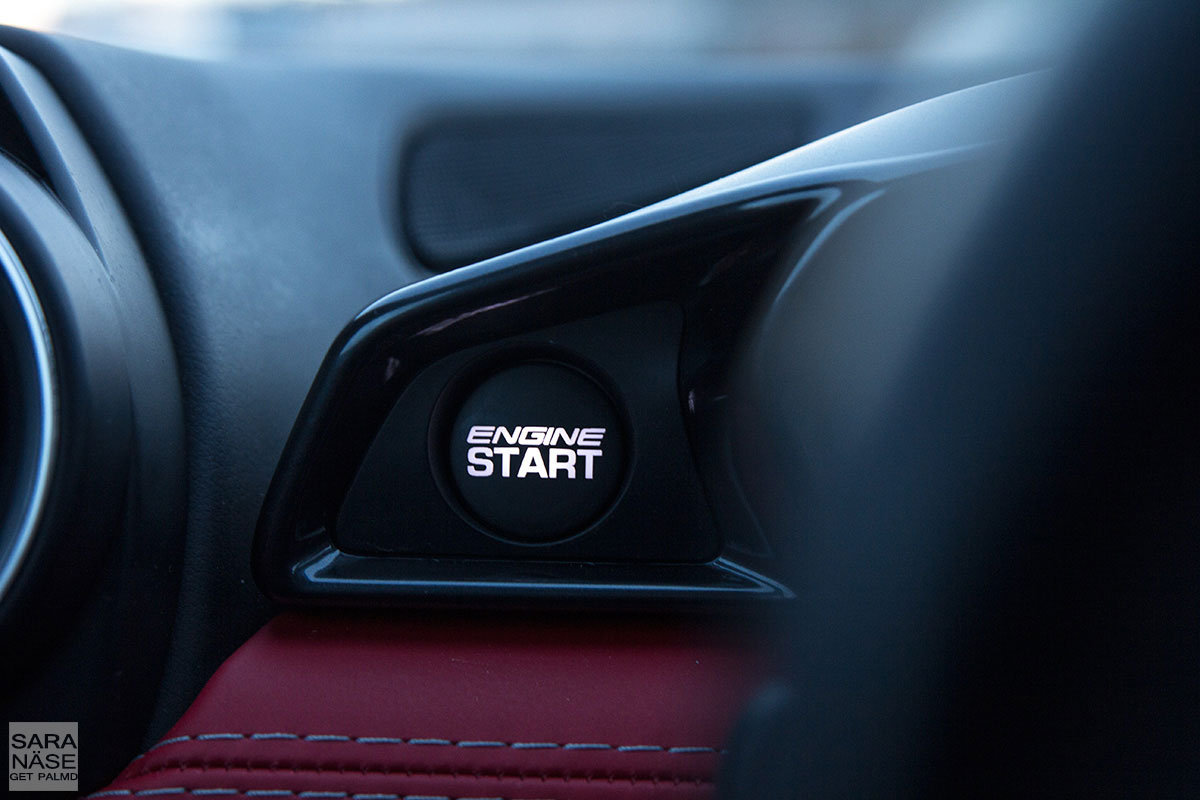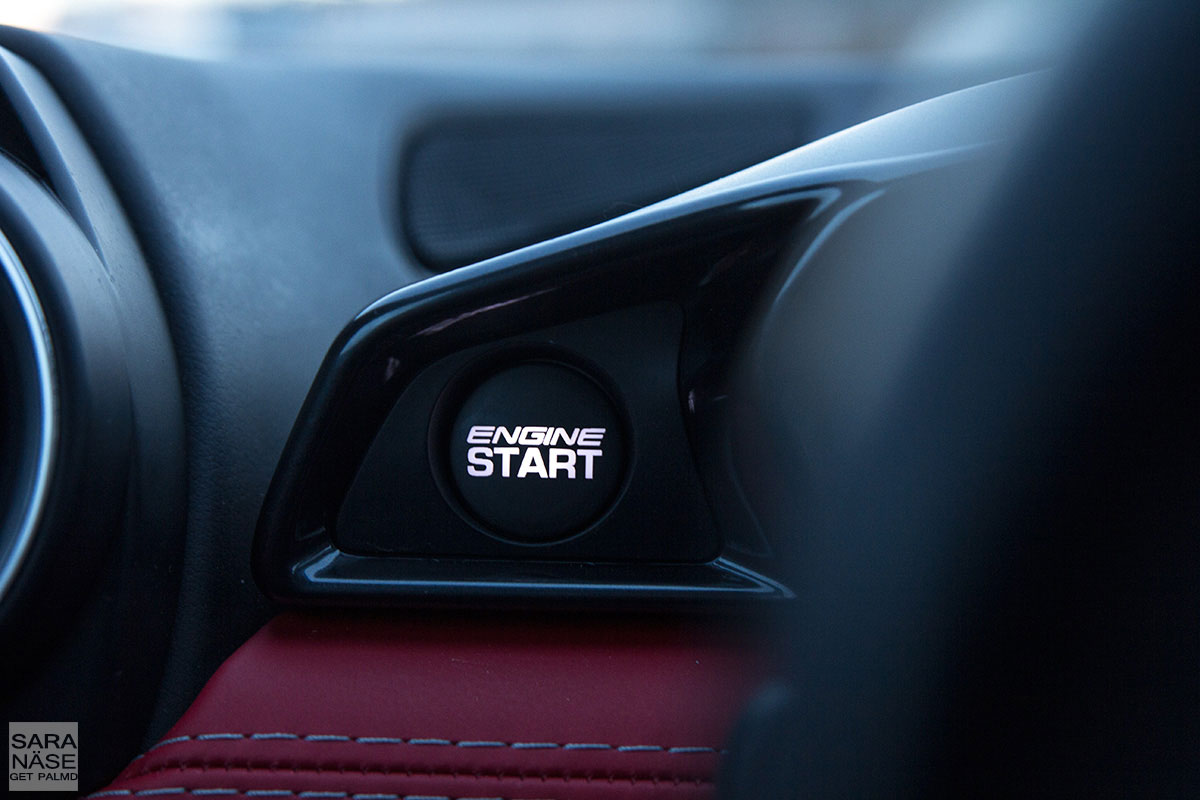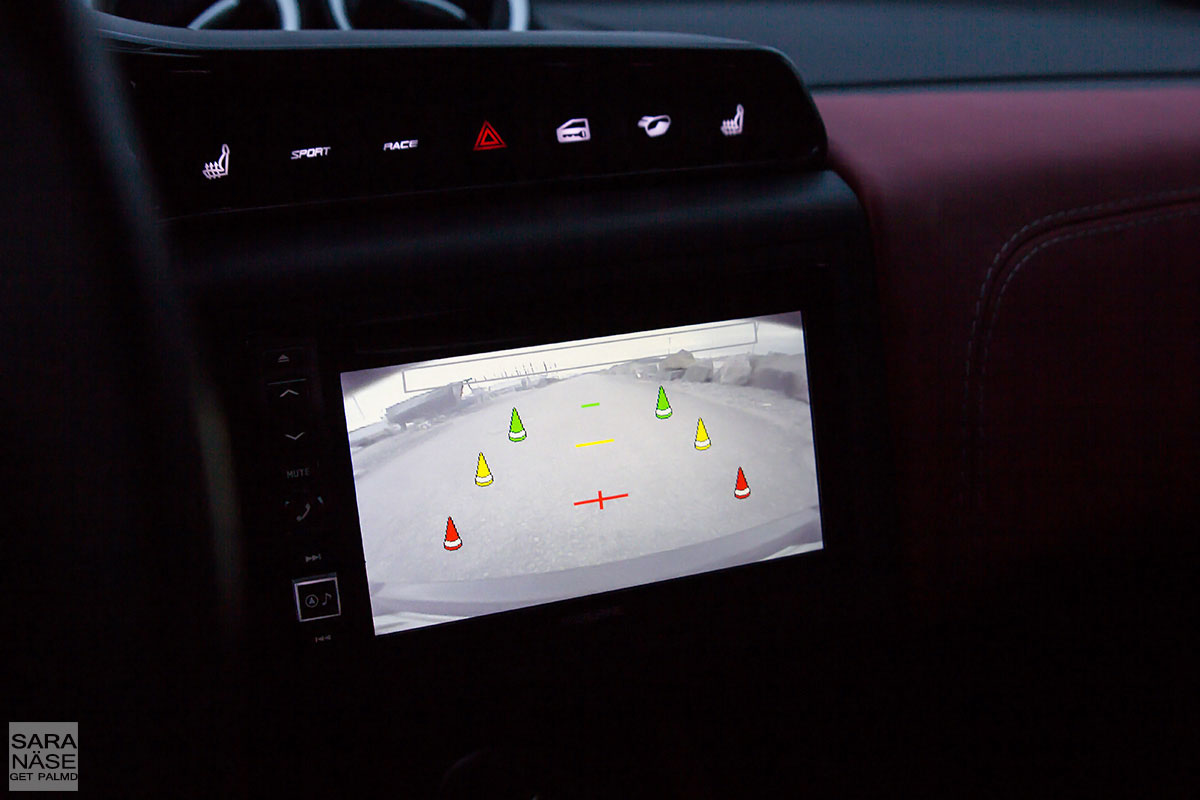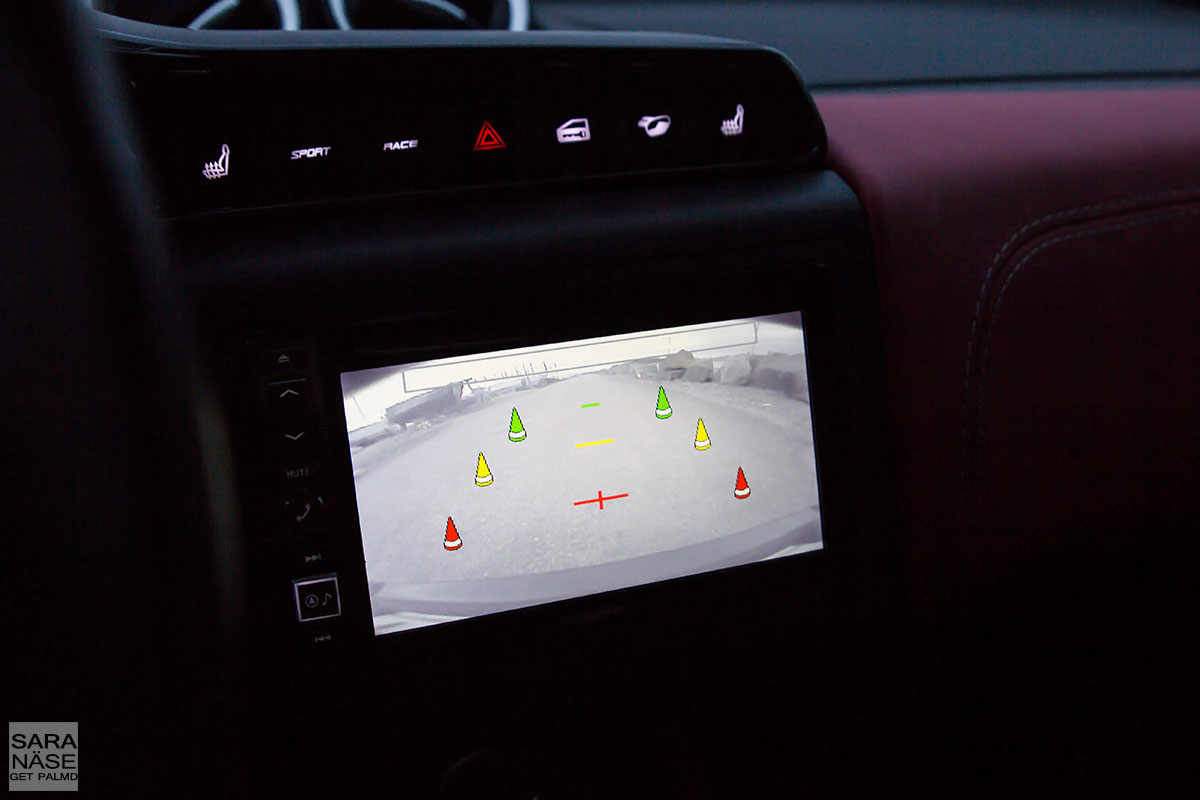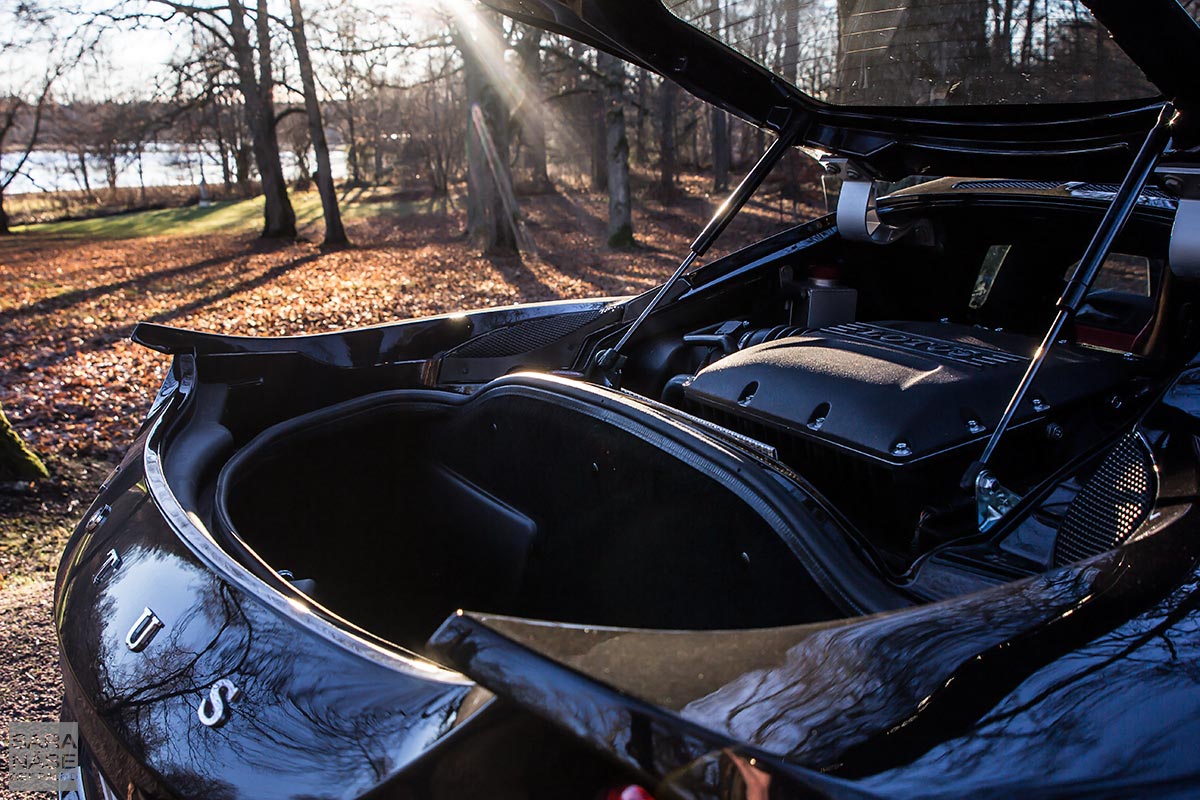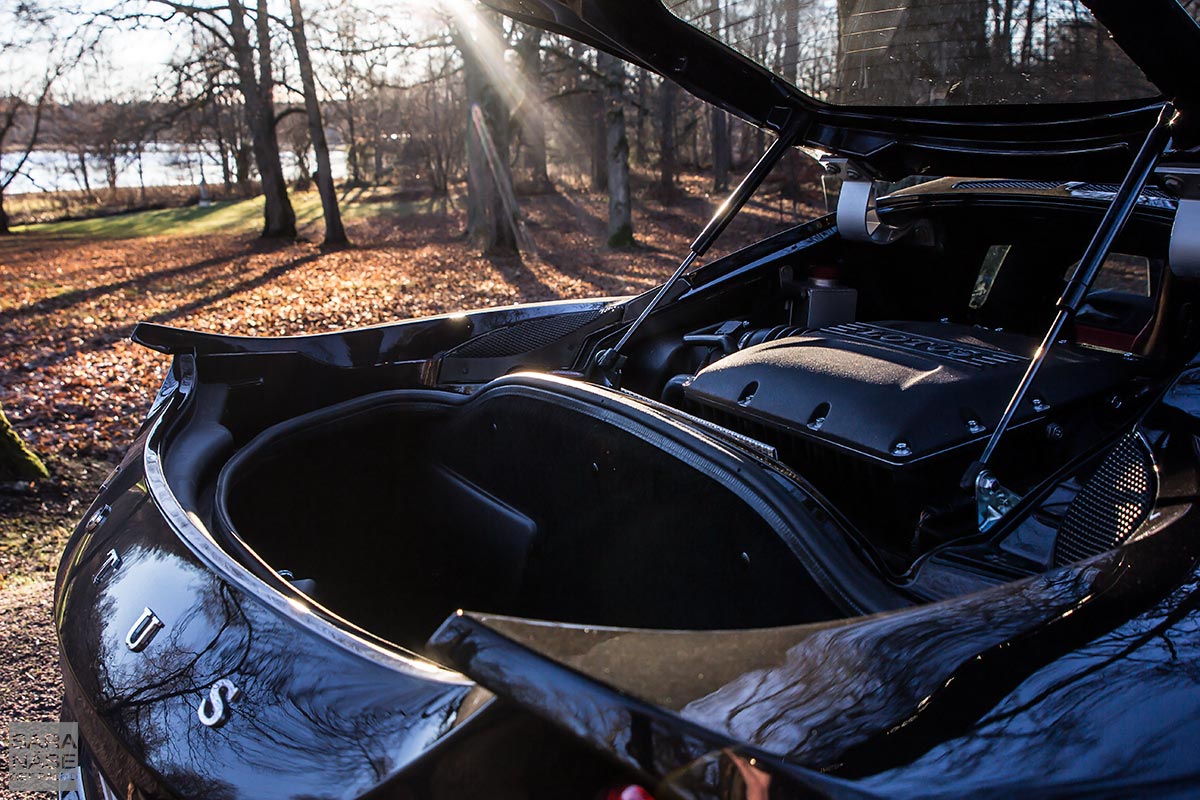 When I after my Lotus Evora 400 day told people that I still would choose the Exige S over this, I do not want people to misunderstand me. I am not saying the Exige S is a better car. Neither am I saying it is a better choice for daily driving, because if you think with your head and not your heart, it is the Evora 400 that makes more sense for daily commuting. But I love the simple life you have in the driver's seat of an Exige. There is nothing extra. You will probably miss a few things you think you need but soon learn to live without. However the Exige is pure and it is raw, and it feels like a race car. In my opinion an Exige also looks better with a less boxy shape, but this all comes down to personal preference.
The Evora 400 on the other hand in my opinion lacks some of that feel, it does not feel as hardcore in cruising mode. The Evora 400 is also 2+2 (2+0 option will cost you no extra), but the rear seats can really only accommodate kids, dogs or very short people. Or extra baggage, because the Evora 400 boot space is not that large.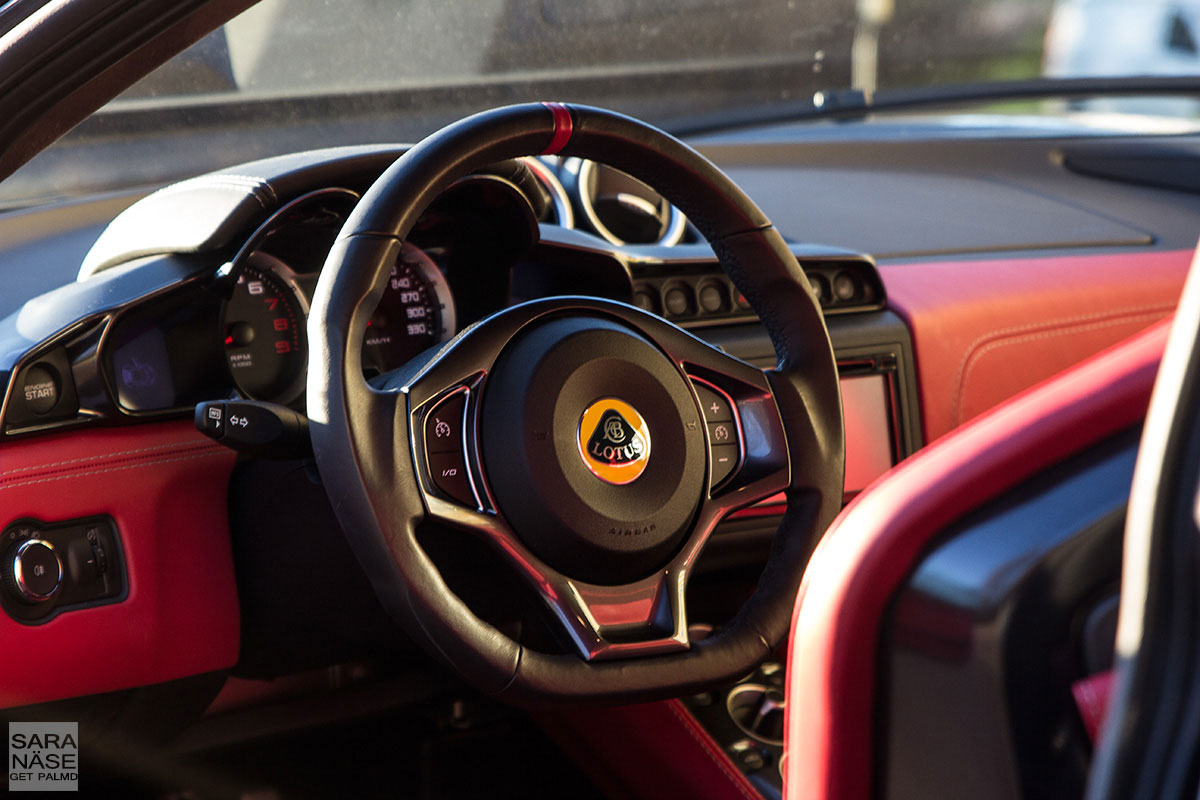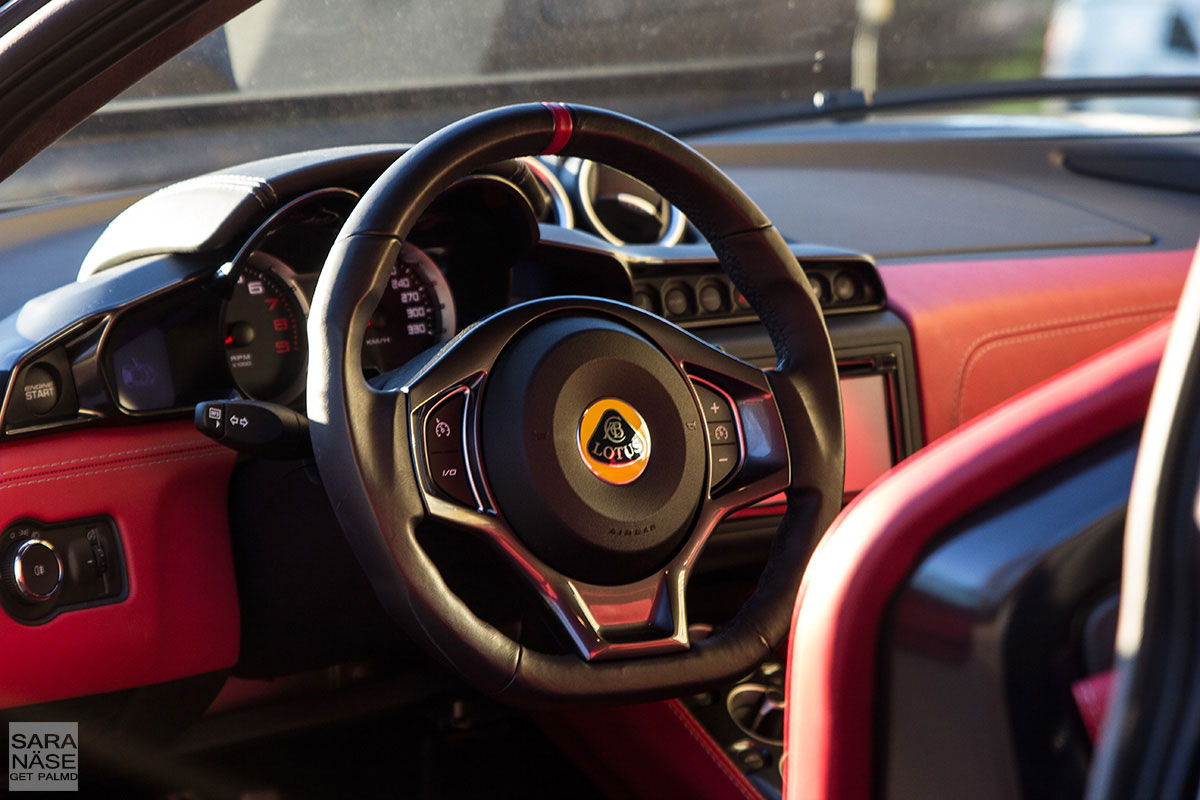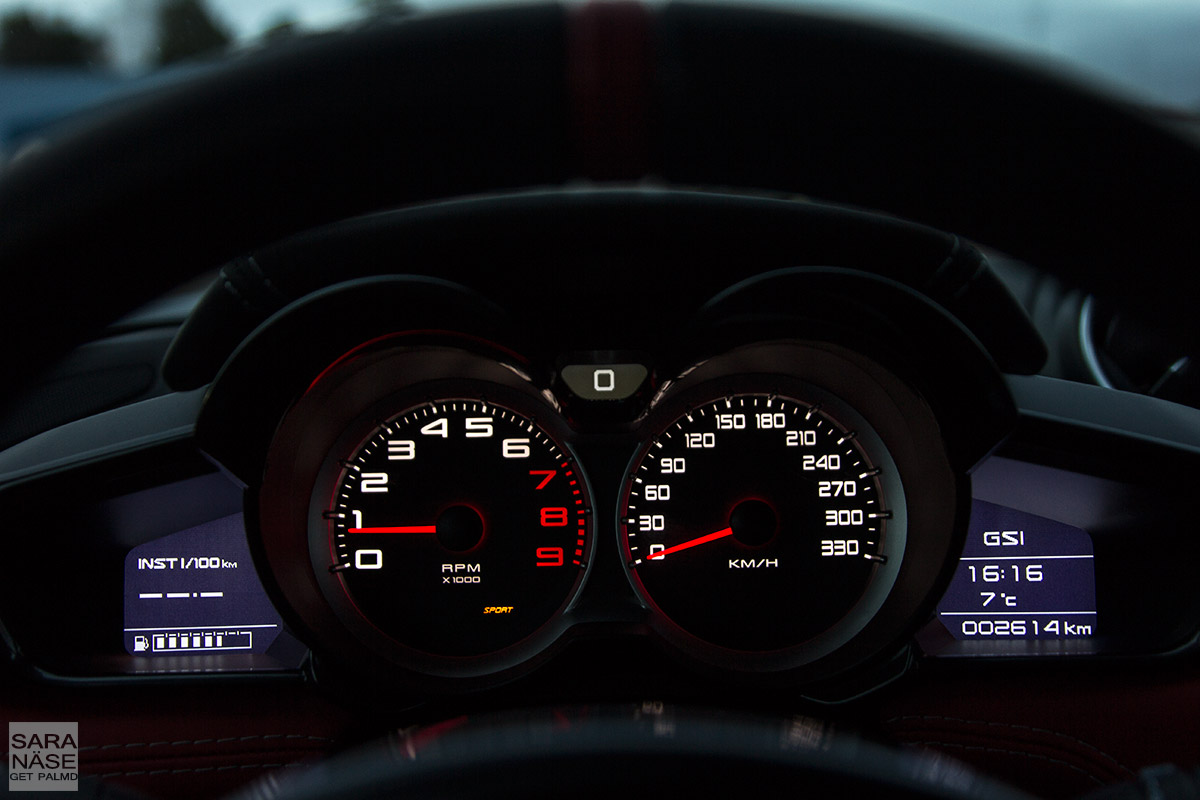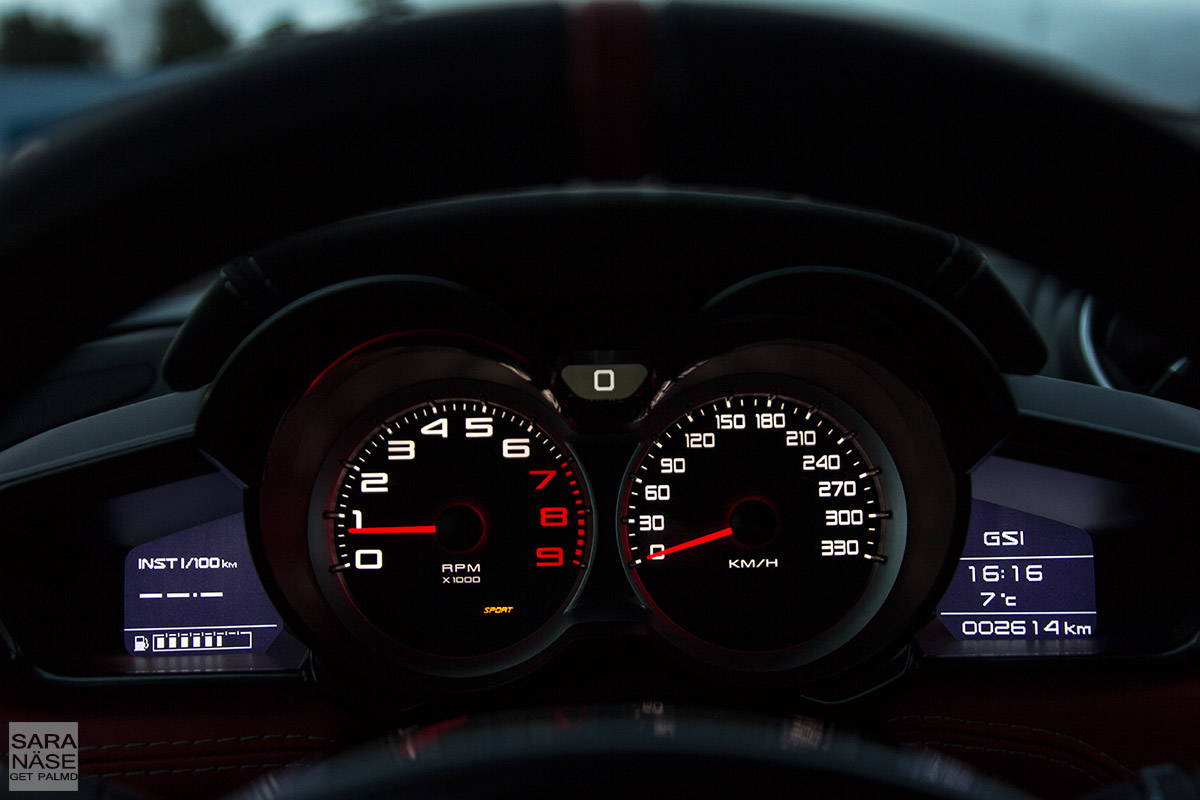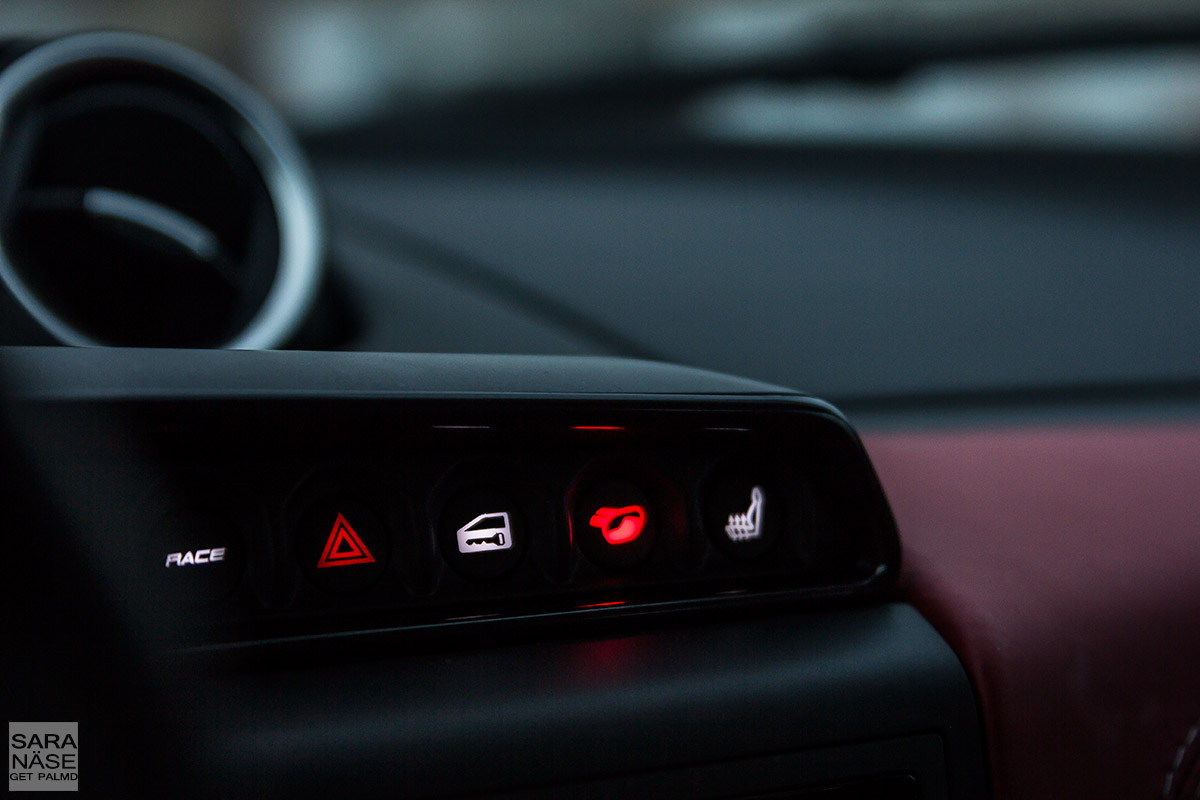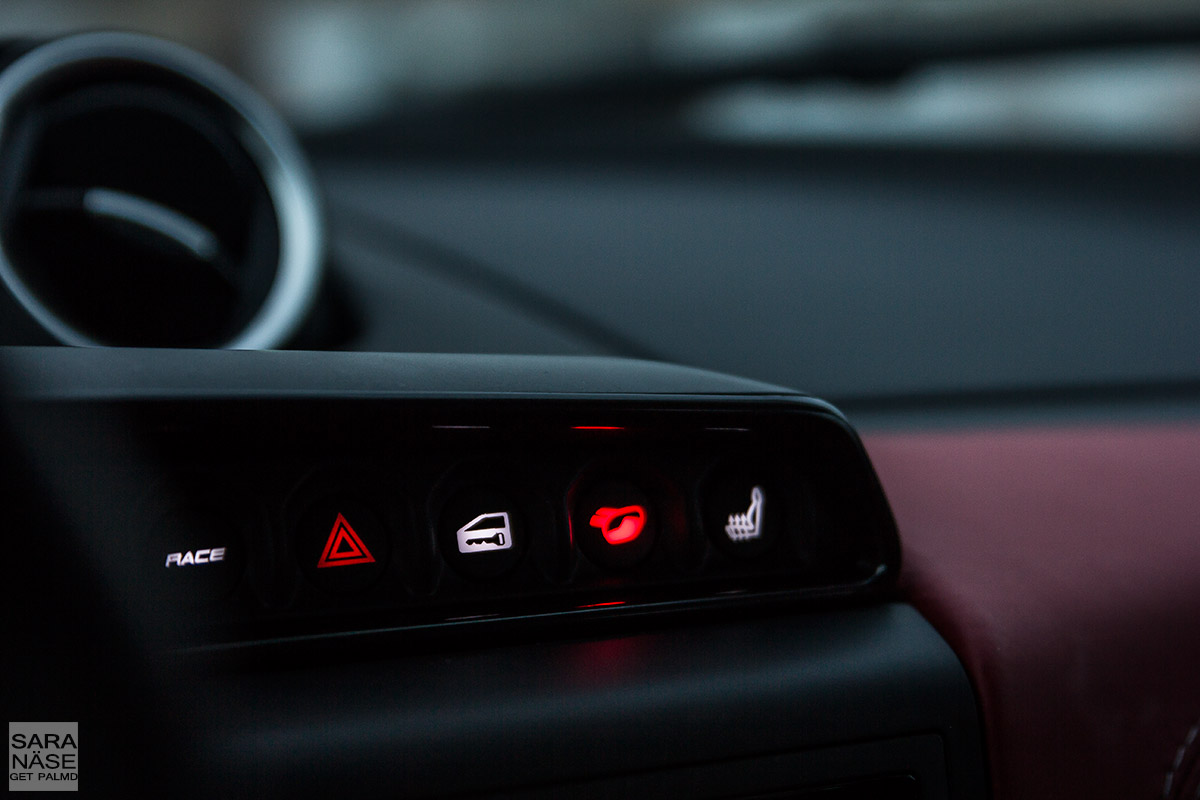 The Lotus Evora 400 is a true sports car, definitely. Sport mode, Race mode, Off mode, exhaust button. The exhaust button is magical, because the Evora 400 sounds amazing with it turned on. In Drive mode pressing this button opens up the exhaust flaps. But in Sport and Race mode you want to have it switched off if you want to make more noise, because pressing that button in Sport or Race mode will actually close the exhaust flaps instead. You should have seen the look on my face when I realized it. I was in Sport mode and pressed that button to turn it red, ready to reach cloud nine, and instead it did the complete opposite to what I expected it to do.
The sports ratio 6-speed manual transmission, with Torsen-type Limited Slip Differential, felt quite different to the gearbox in the Exige. If I thought the Exige had a "stiff" gearbox the Evora 400 almost felt like it took it one level higher, because it sometimes required a surprisingly hard push to finish a gearshift. But rather this than a gearbox that is too floppy of course. Also automatic with paddles is available as an option.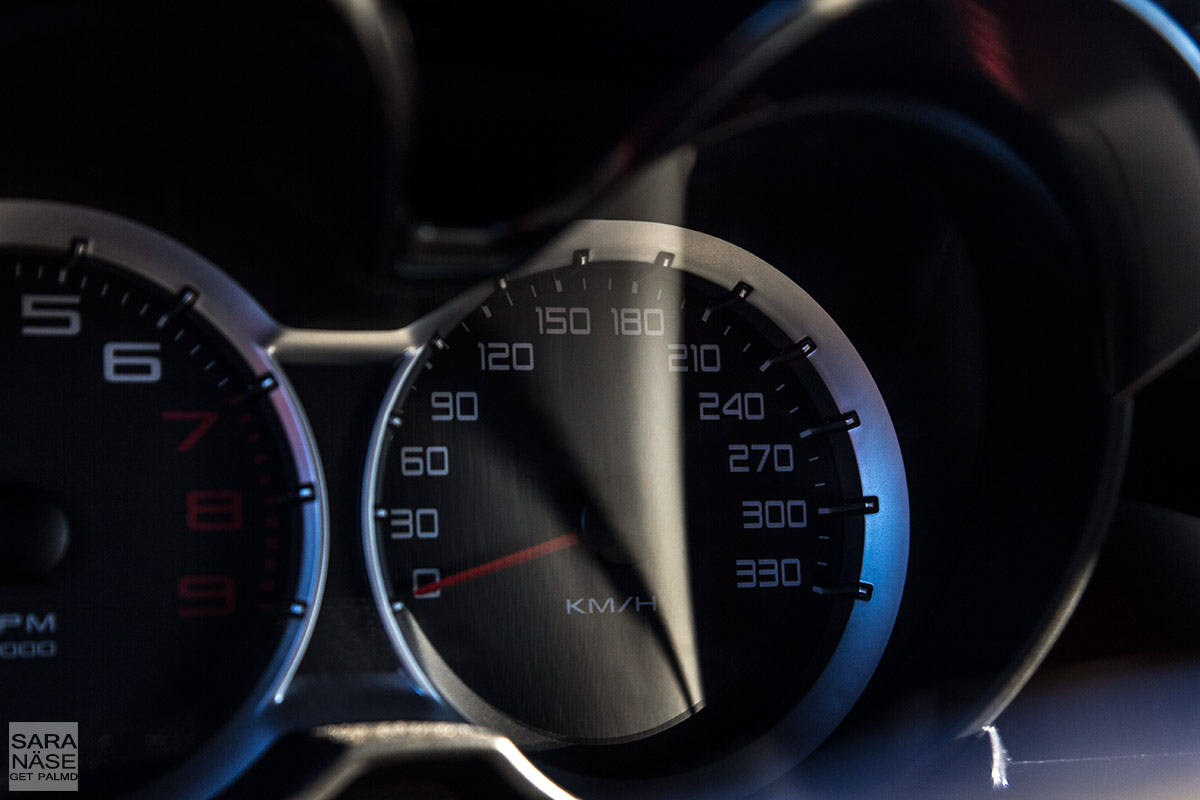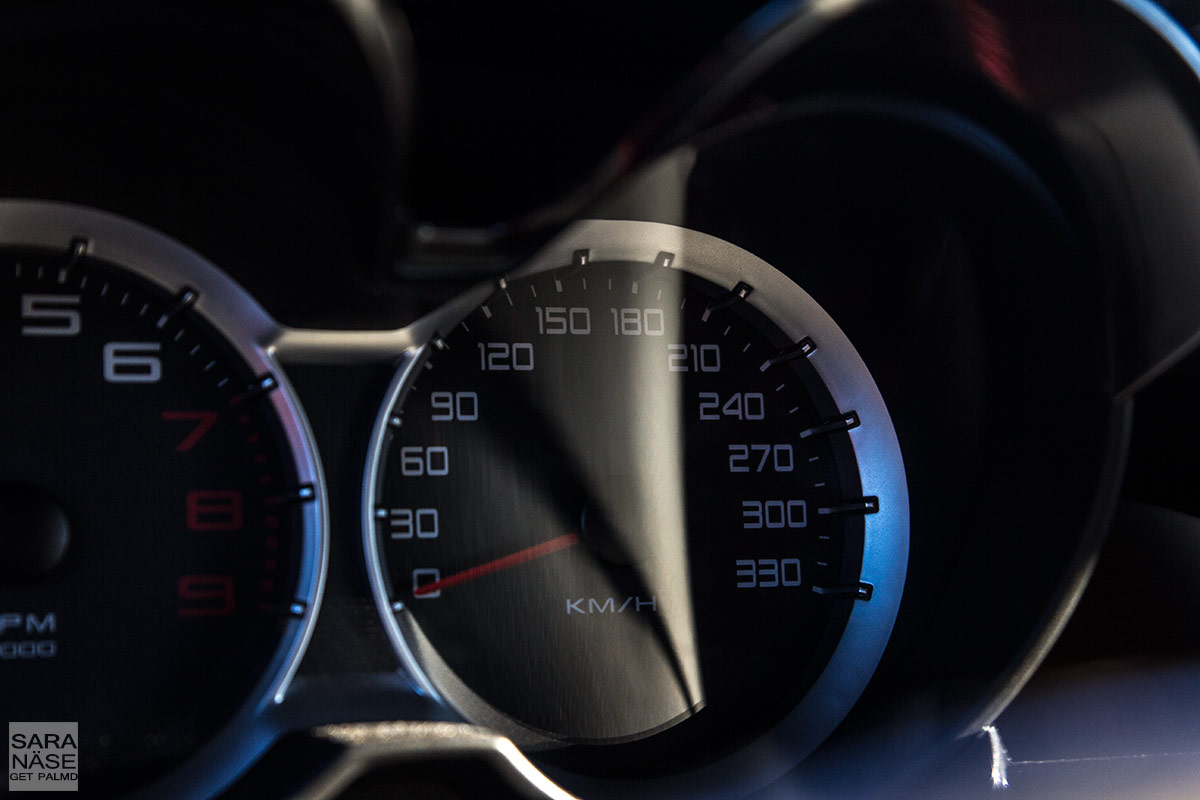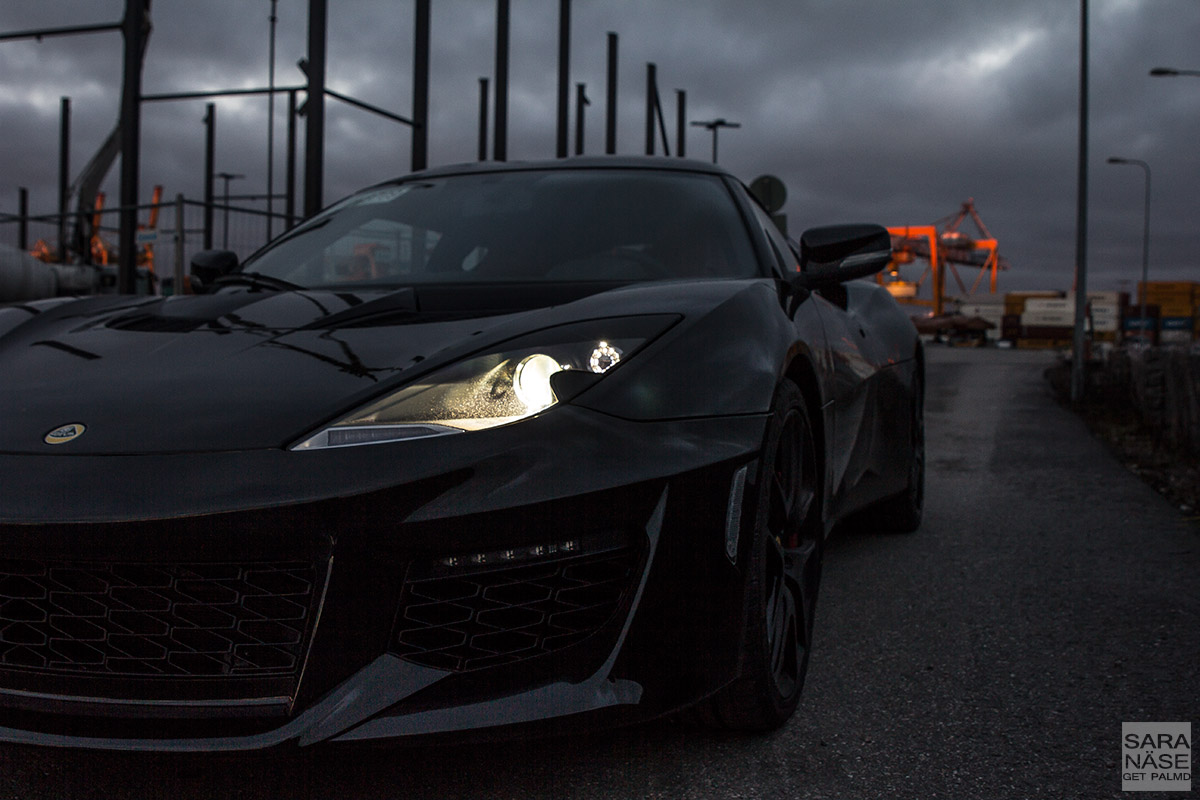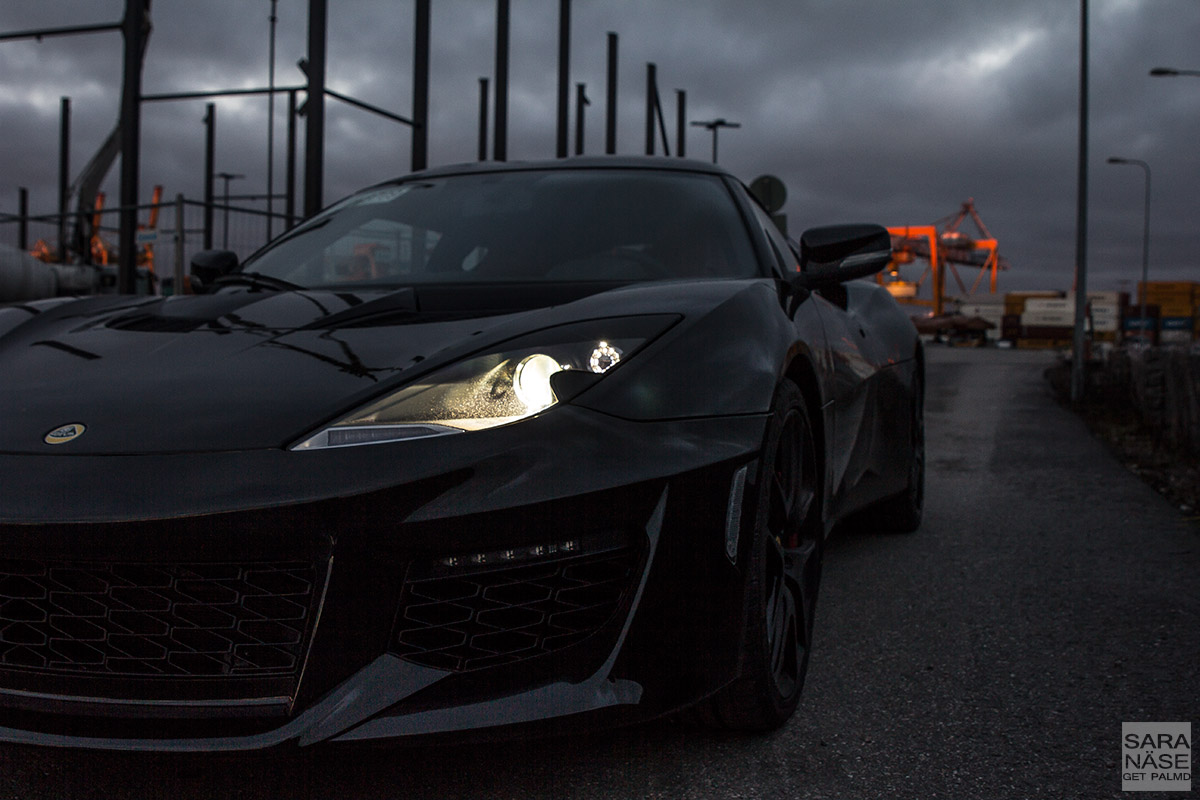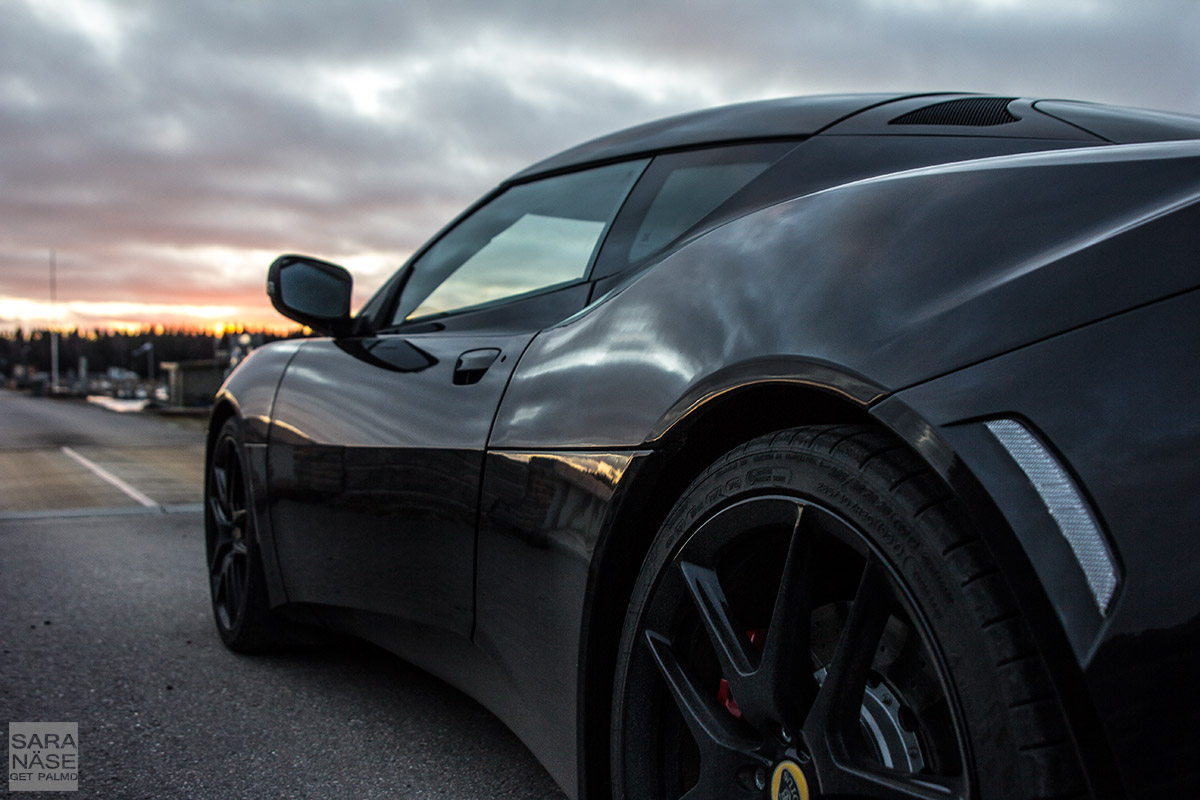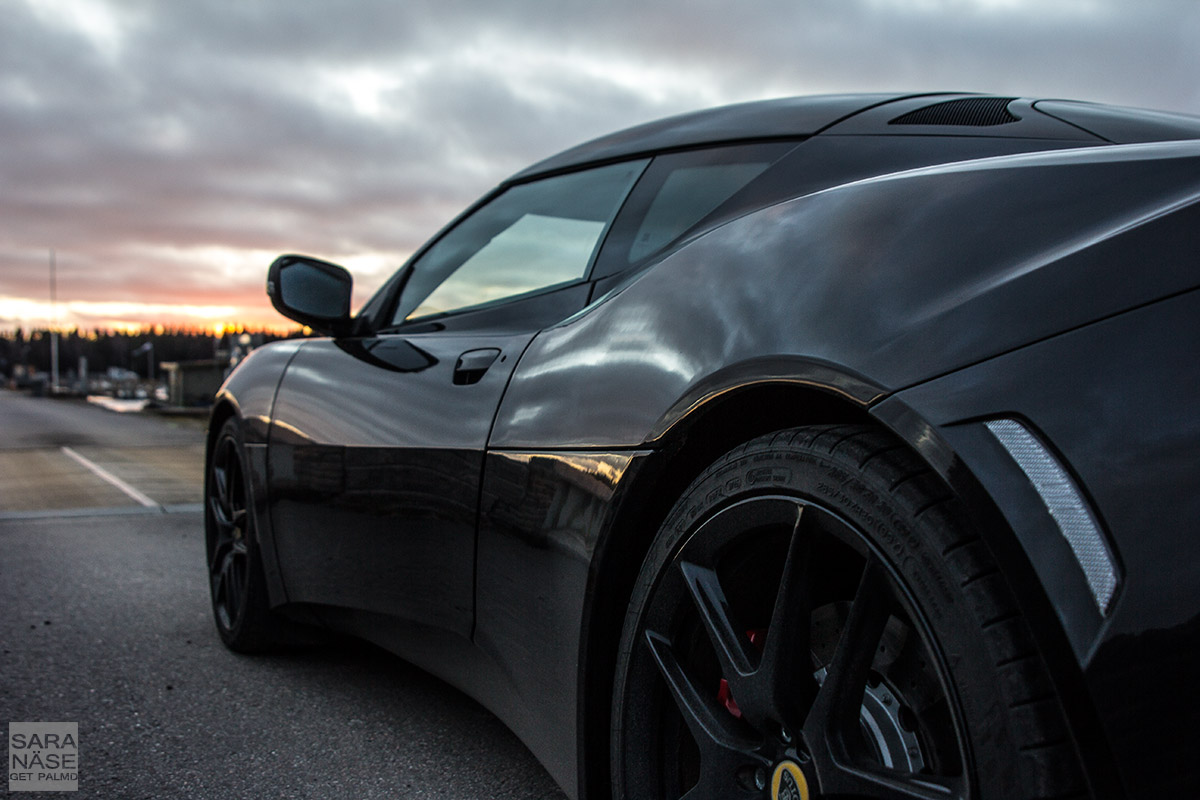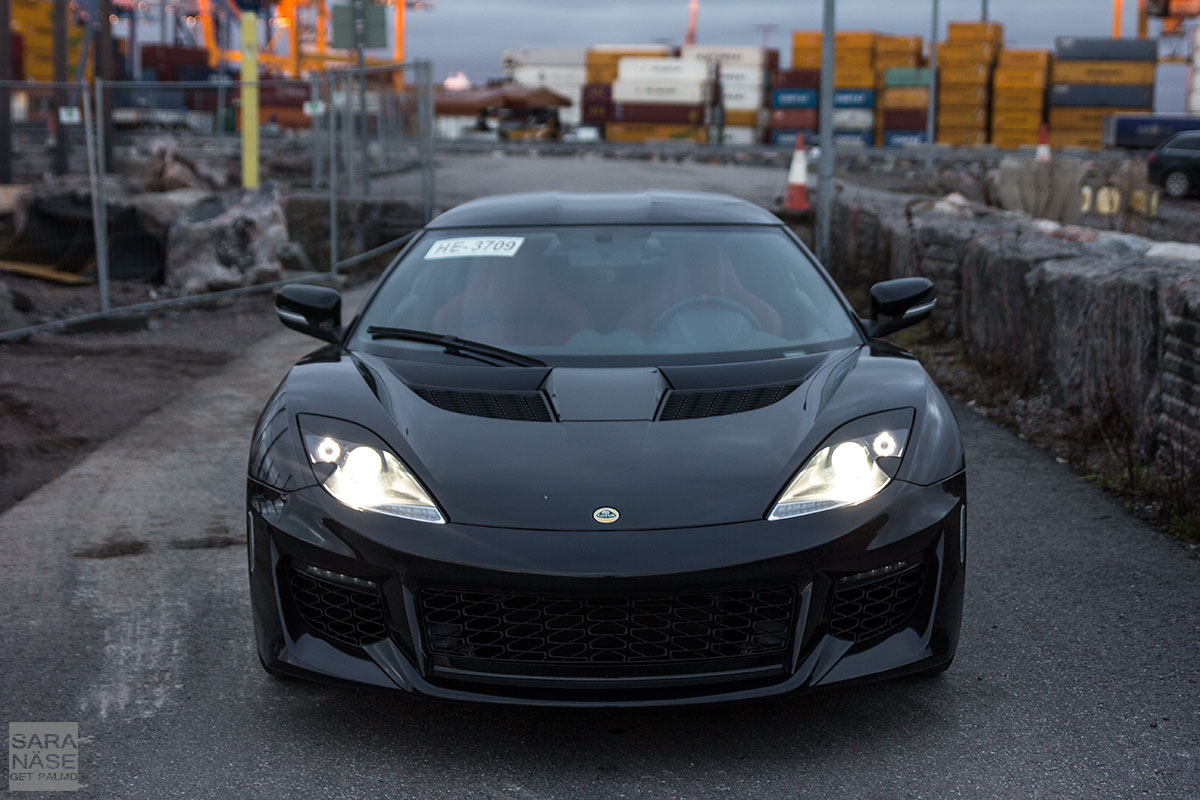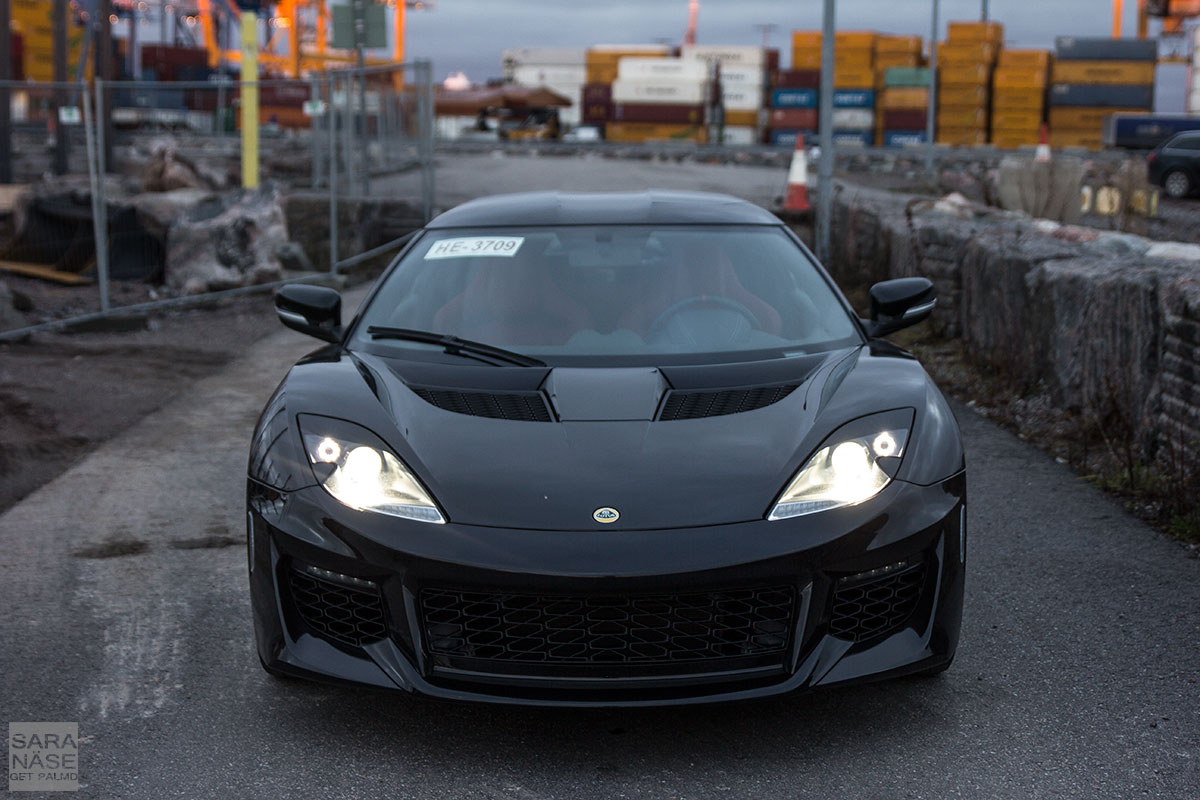 As a conclusion there are several things I love about the Lotus Evora 400. The engine noise is fantastic, although I wish you could hear more of it inside the car. I am known for driving with my window open most of the time. So I drove with the Evora 400 window open on a chilly December day, because I enjoyed more of the sound that way. I know any other solution would make this car less daily driveable, because compared to the Exige there is actually a chance of hearing what song is currently playing on the radio. If you go and change the volum level in the Evora 400 and make it as noisy inside as an Exige is, it would no longer be the Evora 400 Lotus wanted it to be – the most practical daily driver in their model range. I can accept that, and keep the window open when I drive one.
No matter how I look at this I will never feel the need to have an Evora 400, though (not that I would even afford one – the car is from €96 000 in Germany, from £72 000 in UK, and from €167 215 in Finland). The old Evora never appealed to me, lookswise, and although the new Evora 400 looks so much better – like a small supercar – it still is not really what I want. You know when you fall for someone so hard you can no longer think of anyone else, you just see that one person? I think this is what happened here. I fell so hard for the Exige S that I did not even give the Evora 400 a fair chance, because I knew it would never be us.
It can be good and it can be great, but sometimes not even great is enough to make you fall for it.¨
Nevertheless, it is a car with a lot of potential and it would be a pleasure to test one more in future!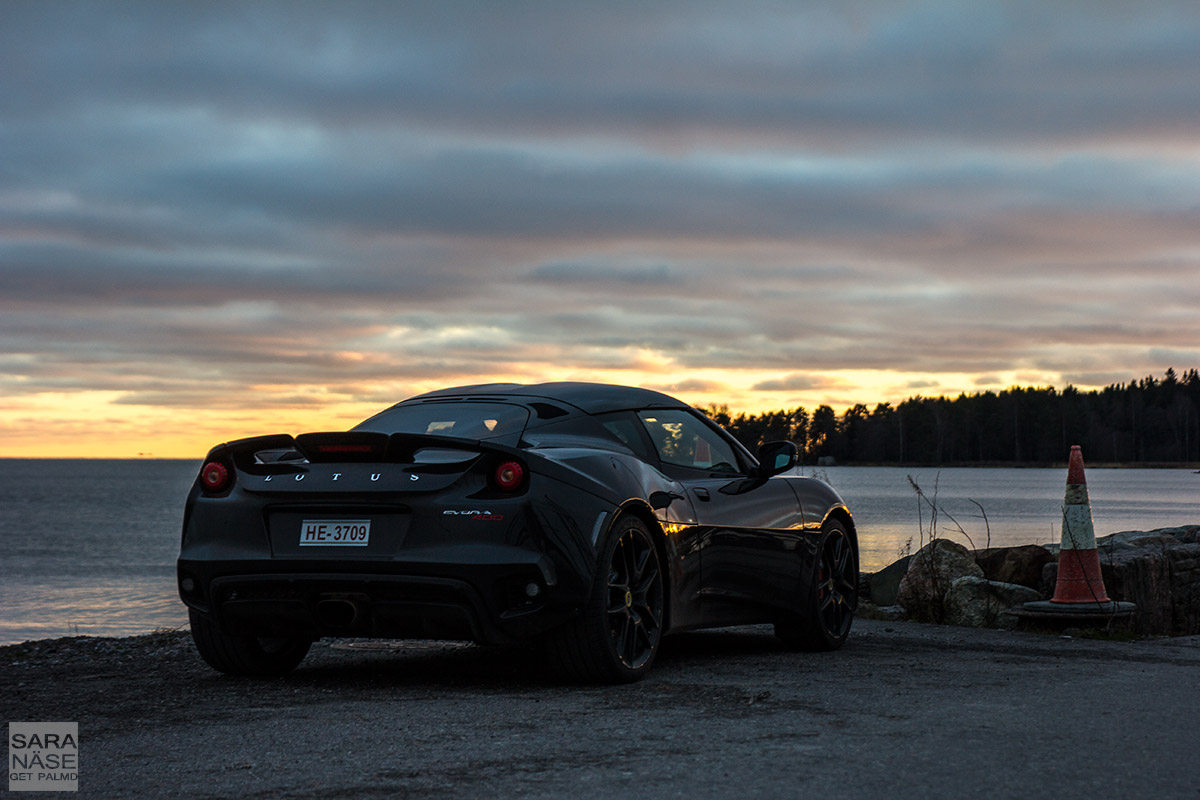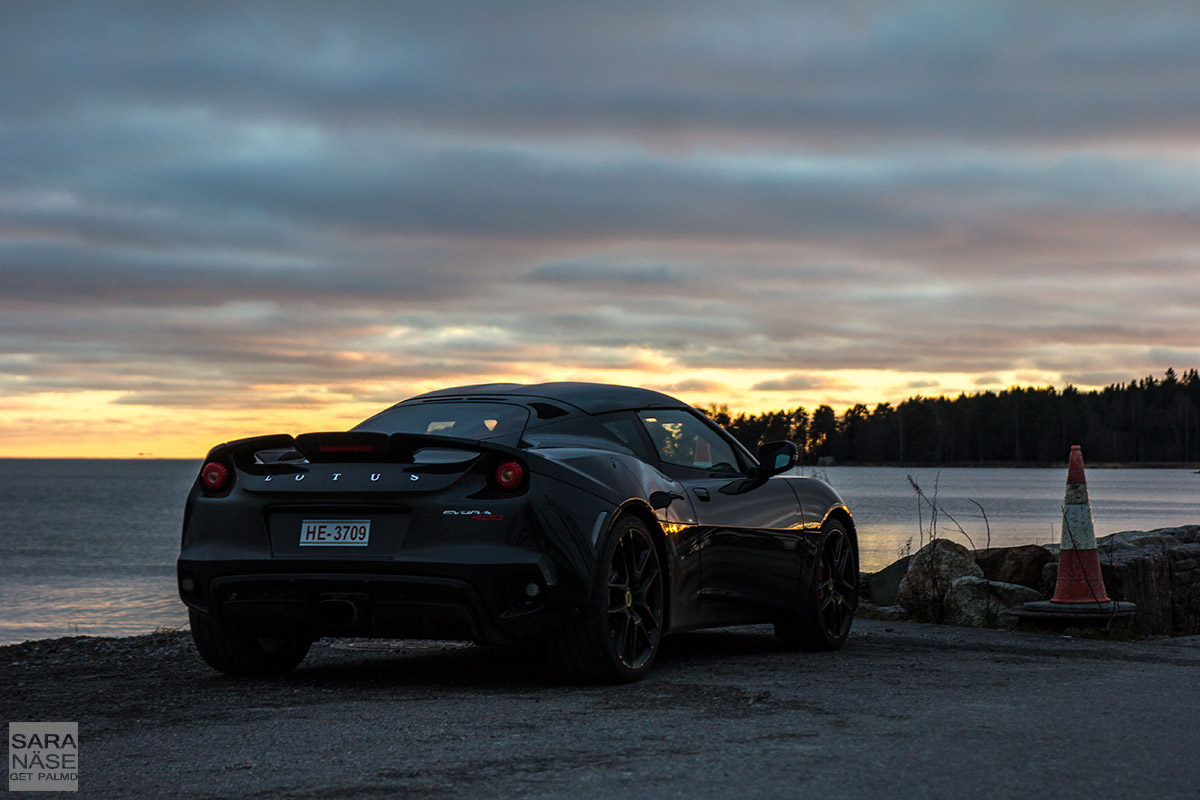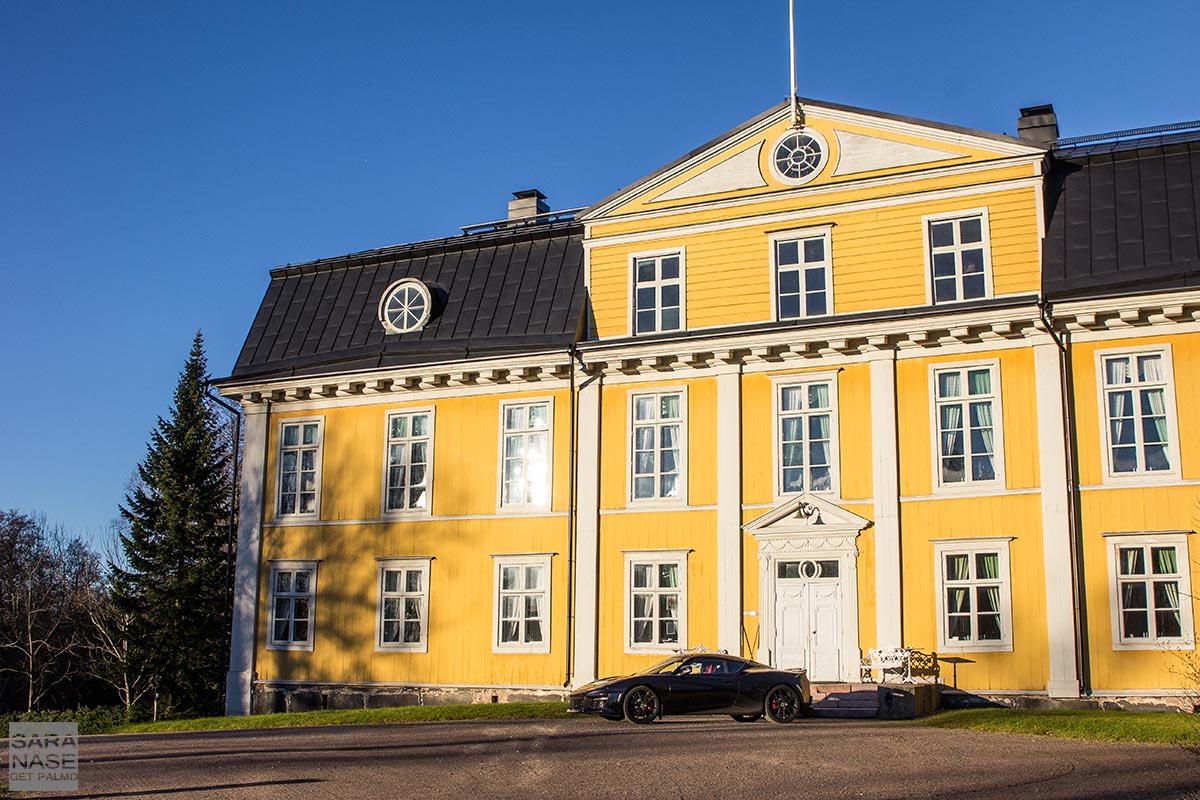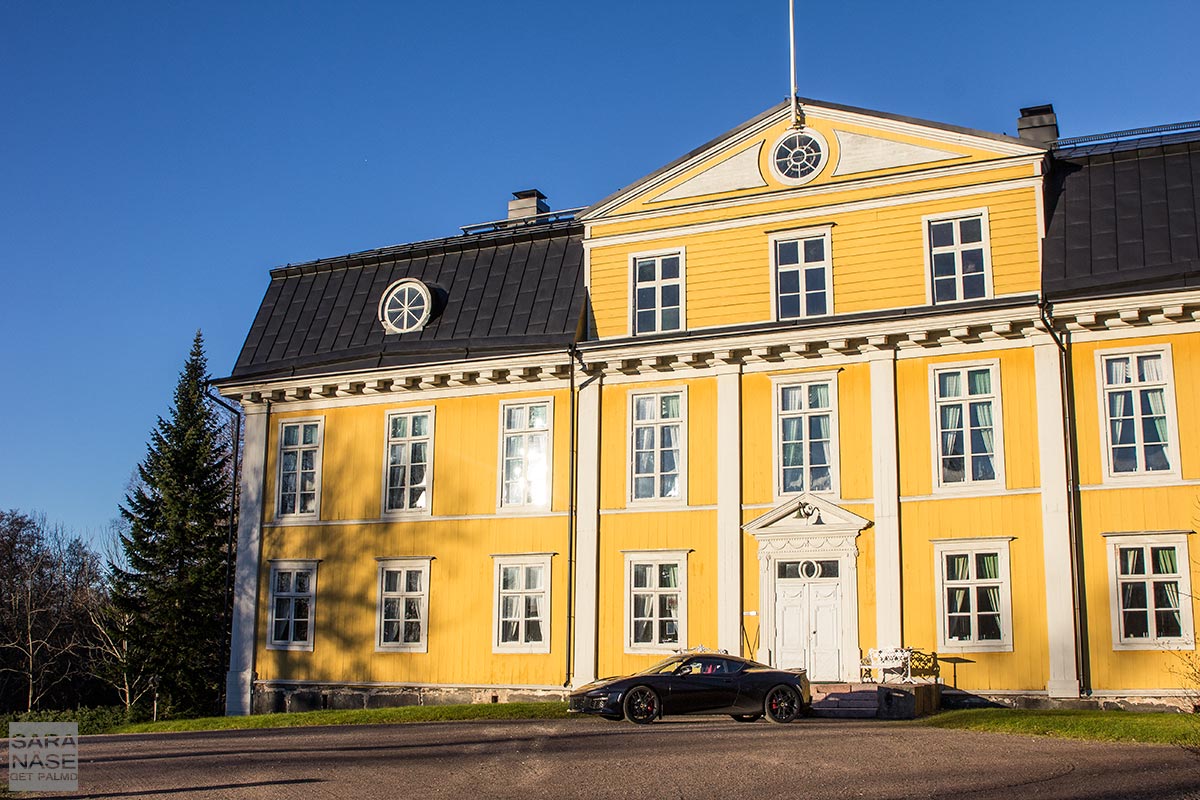 The manor house and park in the photos is the beautiful Svartå Manor / Mustion Linna – a hotel, restaurant and museum located 75 km from Helsinki