A home in the Italian hills, a Lotus racer parked outside
A house in Italy. Outside the house a collection of cars. Modern cars and classic cars. The most precious ones hidden inside the garage.
Early morning, seated on the terrace with a fresh cup of coffee, with a sleeping dog next to me. Looking at the sun rising over Tuscan hills. I let my eyes wander over the line of shiny car bodies, wondering which car to take out for a ride today. Do I want to race in the hills, corner after corner? Or do I prefer to put on my sunglasses, fold down a roof and let the sun in while cruising down to the beach? Is today a day when I want to have my driving experience with the sounds from the 3.0L V6 engine of a 1st generation NSX, so good that even Ayrton Senna loved it, or do I want to break the peaceful countryside silence by starting up a roaring V8 engine?
That is my ultimate dream life.
I now think my dream life needs a bright coloured Lotus racer too.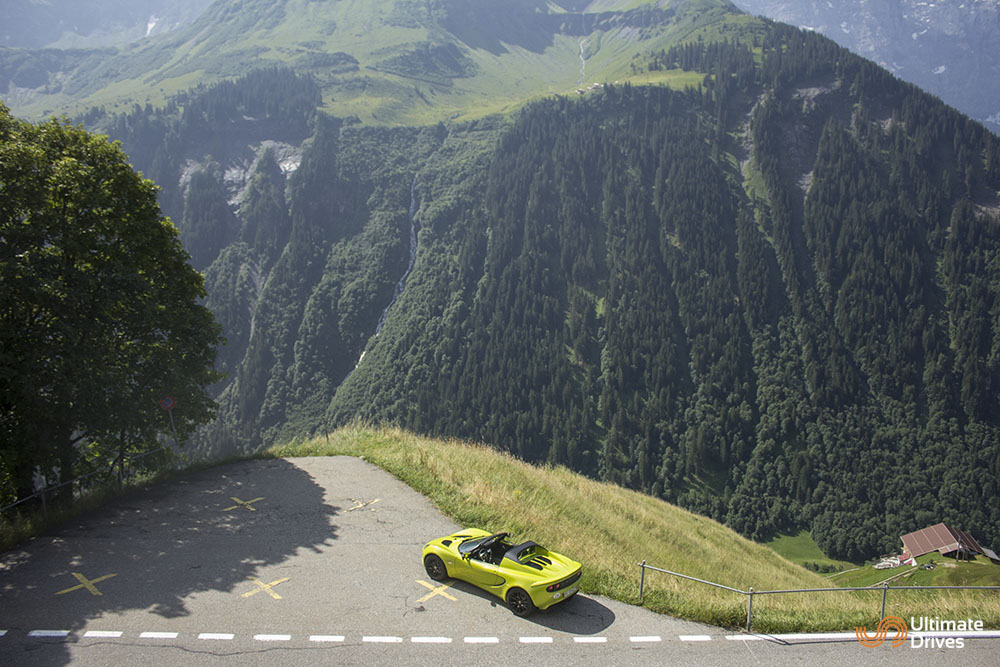 I photographed a Lotus Elise S Club Racer last Wednesday and not so surprisingly I need to arrange one for myself as soon as possible and take it out on a trip somewhere (…Transfagarasan would be an amazing experience in this car). Because I have the feeling this is a real Sara-car. I love how connected I feel to the car when driving a Toyota GT86 and Lotus seems like the same type of driver's car as the GT86. Top Gear wrote "If the Elise were music, it would be blues. Raw, emotional, stripped back and pared-down. Something that touches your soul." in this article. Just the way it should be!
Before I thought the Exige was the only really stunning car from the Lotus model range but I have to say this new Elise looks great as well. The rear is my favourite but slowly I am starting to love the front more and more. Green? Yes please, I think the green is perfect. Although it looks great in almost every colour I have seen, also black and silver, I really think it should be a bright colour for this car!