Two and four wheel cravings – Deus Ex Machina
I spent yesterday drooling over some of the fine things in life. First I did some four wheel drooling, can admit that I would really like this Subaru Impreza WRX STI version 6 to be the first thing I see in the morning when I wake up and look out from the window (or perhaps even this  - love the color). Also the same Porsche 944 I wanted to buy for this road trip is still for sale in Finland – and not expensive, so if it's still there when I get back, I might have to do something about it and give it a loving home. Not the perfect daily driver for the winter though… but it would be doable for sure, good old Youtube just proved that.



But then again this:



Could I have both….? Wouldn't mind adding this black NSX to the list also. I ♥ daydreaming as you can see.

However four wheelers was not what I planned to post about – it was Deus Ex Machina and their custom motorbikes. I already tweeted the link to their website but the motorcycles there are so gorgeous that I need to publish a small gallery on the blog as well, to make sure as many as possible see them. I still am very much determined to take the motorcycle license in 2013, and then one day (with more money ;p ) buy myself something as beautiful as these below. Cars will always be the number one passion in my life, but the more I look at motorcycle photos, the more all the details start to fascinate me and you start looking at them in different ways, finding out what kind of styles you personally like. A personal favorite from the gallery is VENICE SR500 – it's plain and I like the brushed metal look on the tank. Ahh, wouldn't that look superb parked next to a Porsche, Subaru and NSX…? The four magical things I need in life.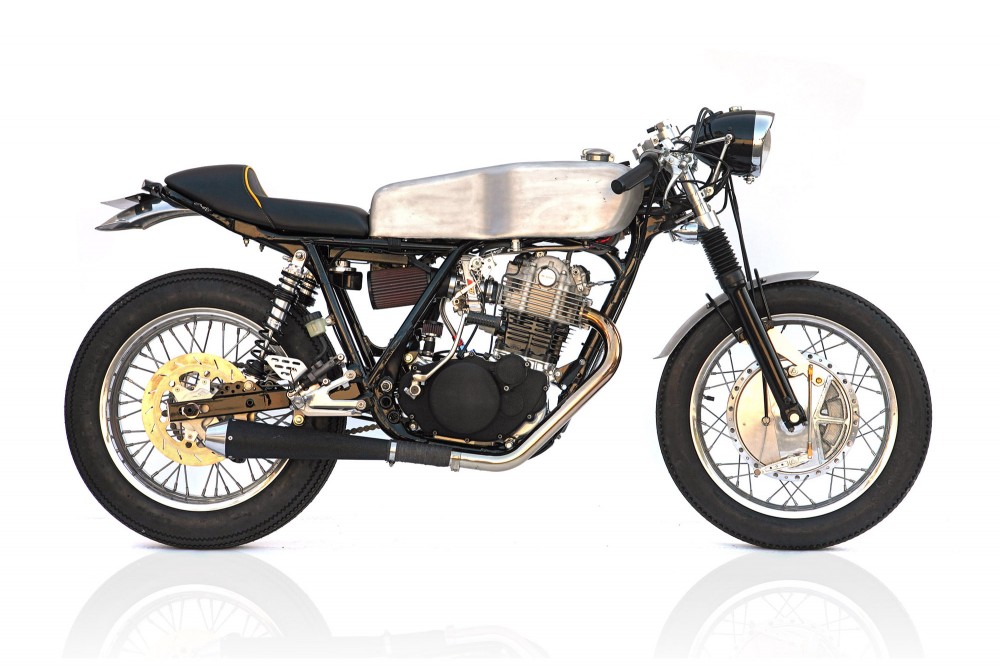 Photos from the Deus Ex Machina website