Do you have any postcards?
I already tweeted this but want to mention it here too. Found this in a Facebook group and the story made me both happy and sad (the mention "end stages of COPD" obviously made me cry over a stranger and thinking about how unpredictable life can be – that's how good I am at dealing with things related to death). But life is here, it goes on, it ends, and we all have it – so we should enjoy it as long as we can. Sadly there are some things you can't do anything about.

Tom in Alabama will get a postcard, or two, and hopefully even more, from Finland. It's a joy if you can brighten someone's day with such a small kind act – and it's a pleasure to do it. So if you have the extra time – I know you do and it's really such a small effort (no, not effort, honour!) – I think you could make one man very happy with a postcard!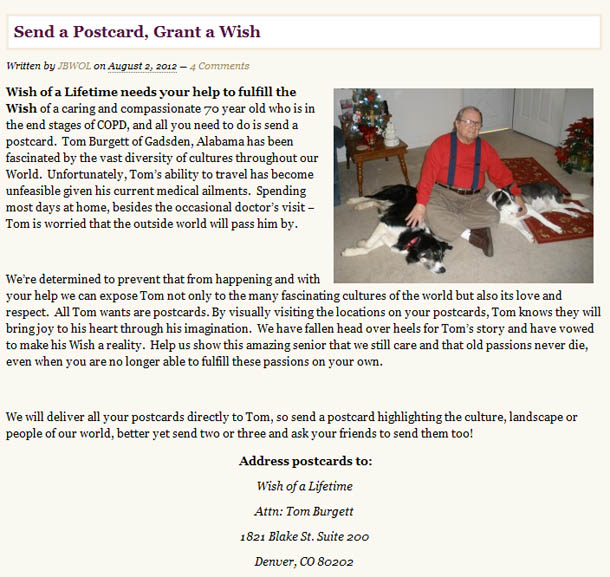 Original article from "Wish of a Lifetime"